My Day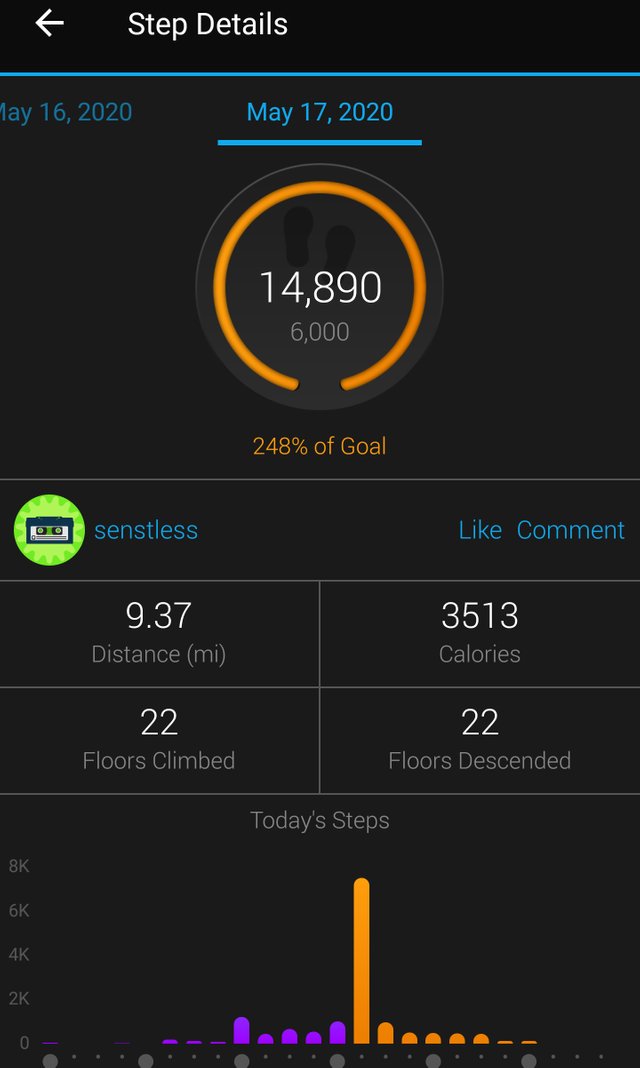 It was 53 and raining, all day. I did not need it too much of an opportunity to get out and walk or exercise if the outside. I did however work vacuuming and sweeping and mopping the floors clean the bathrooms all that fun stuff that no one else to do. You know washing all the beds in the house folding up the laundry , dusting, yada yada yada.
Let run
It stopped raining for a little while. While it was still miss teen I decided that it looked like it would hold long enough for me to get a nice run in. Okay sorry jog, my friend and I discussed this and we agreed that anything over an 8 minute mile is jogging in anyting 8 and under can be considered running.
It was 53 degrees and Misty so like a normal the same person I went out to jog in a long sleeve t-shirt and shorts, this was all well and good until about mile 2 and 1/2 to 3 or decided to stop misting and Rain, not that nice gentle rain either it decided to come down nice and heavy fill the gutters make big puddles everywhere than my shoes got soaked in.
Coming from up north where we don't mind the cold I decided to go for my longest run yet.
That's right five mile run. I haven't done that for what are 15 years since I was in college. And when I did in college I felt awful afterwards. Not bragging but I think I crashed this 2 minutes to hold an eight and a half minute mile for pretty much the whole thing. Expect to pay for a little bit the next day being a little tight and sore but overall I feel great for running 5 miles while holding a cell phone in a bag connect my earbuds in one hand and a soaking wet 3-pound long-sleeve t-shirt in the other since it was no raining so hard that it was coming down in sheets
Then again if it has been 75 and Sunny and it happened human I probably would have killed over and died in my 3, apparently I am part polar bear and much prefer to be very very cold then even if the teeniest bit warm.



12969