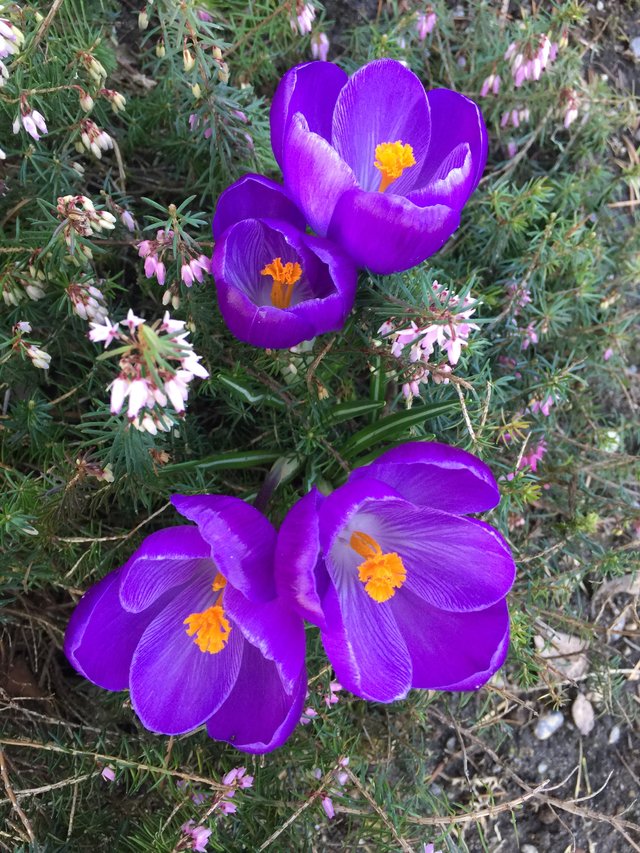 Greetings and welcome!
So today was another beautiful and lovely day. I must say 'Spring' is in the air. And that's awesome.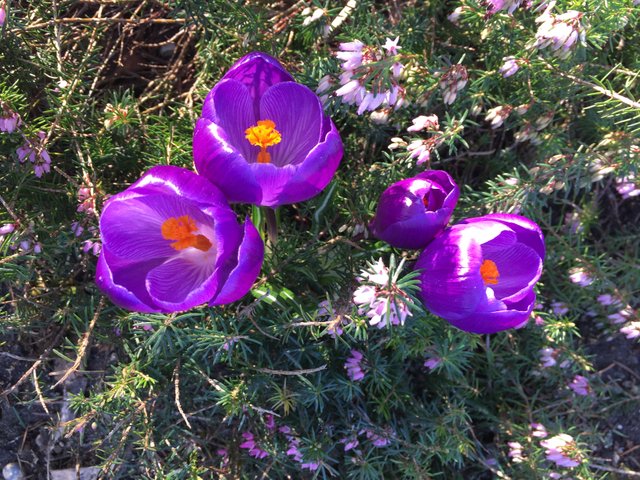 I took a long path of walk this morning around the neighborhood. The skies blue and chunky white clouds that appears to be touching the trees were amazing. It was also refreshing to feel the coolness of air in all surroundings and endless birdsongs everywhere kind of melodic to the ears.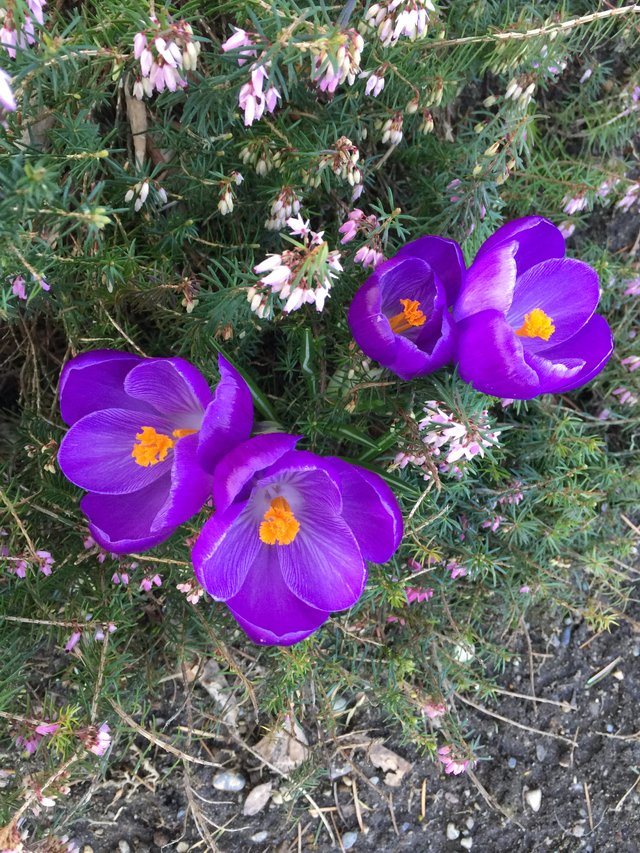 Quite a few people were out today enjoying the pleasure of being around in space outdoors.
Took another walk this afternoon to the nature trail as the warm sunshine calling me out enticingly for it.
Found another beautiful and lovely dark purple flowers by the road as I was walking home.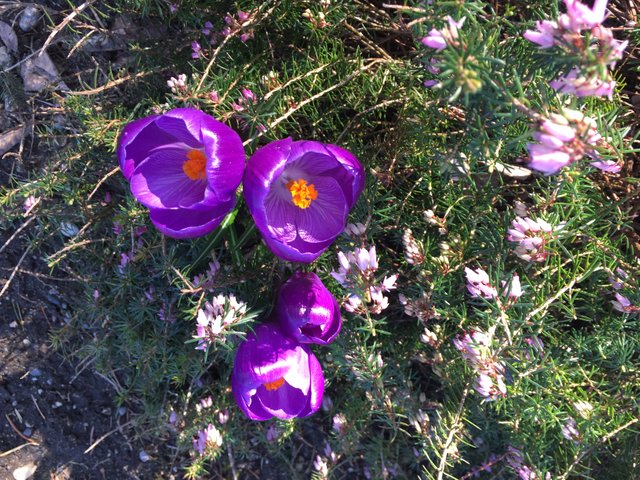 Thanks for stopping by, reading, and supporting. See you all again tomorrow. And enjoy High-Five-Friday.
Cheers!
Rogerine, xoxo 😚
Enjoy the music 🎼