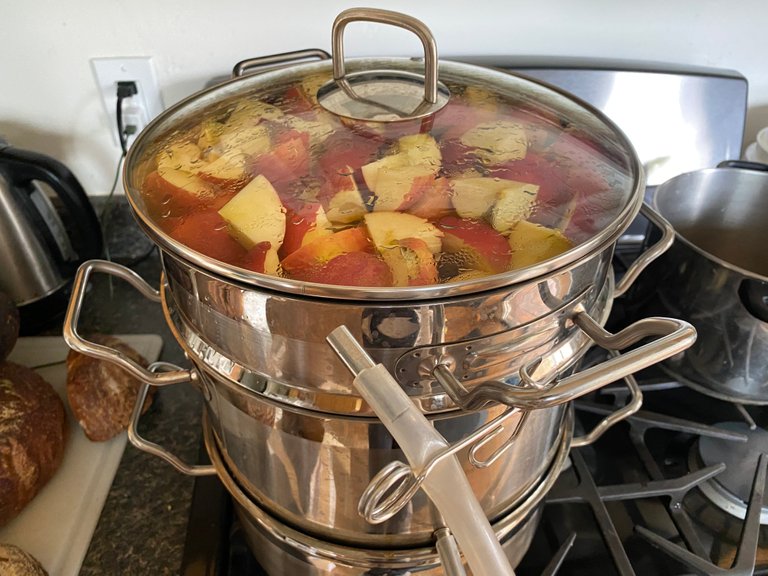 I had ordered 40 lbs of apples with my last co-op order. All the big ones have been turned into dry apples. Today, I processed the small ones into applesauce and apple juice. Also started another apple cider vinegar.
Did lots of cleaning for Covid 19 preparedness.
And spend time in the garden. A good producing garden is a must right now.
When I brought the chickens some apple cuttings I found one dead. Hope it was a freak occurrence and the rest will be fine.

5161