The rain stopped this afternoon and it was nice enough for me to ride my e-bike around. I went down to the fields to see the tulip festival but there were no tulips. I thought maybe it would be nice to see it without all the crowds but it is kind of sad. Everything was closed and coned off because of the virus.
Perhaps part of the enjoyment of flowers is seeing other people happy enjoying the flowers.
Here's some pictures I took along the ride: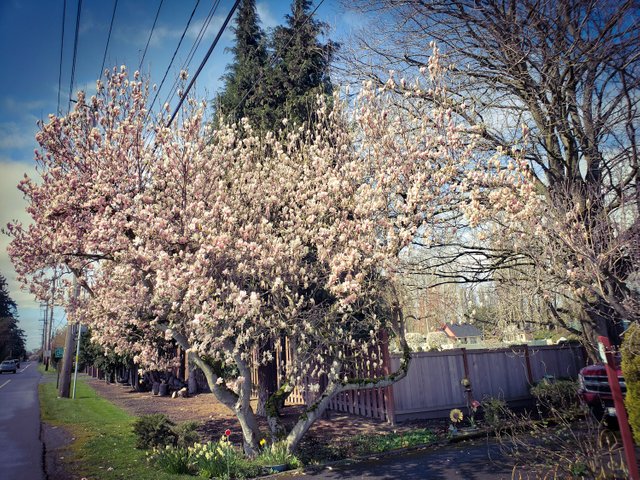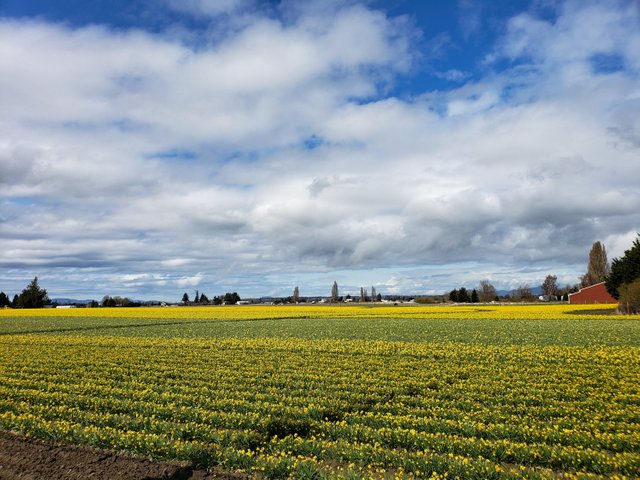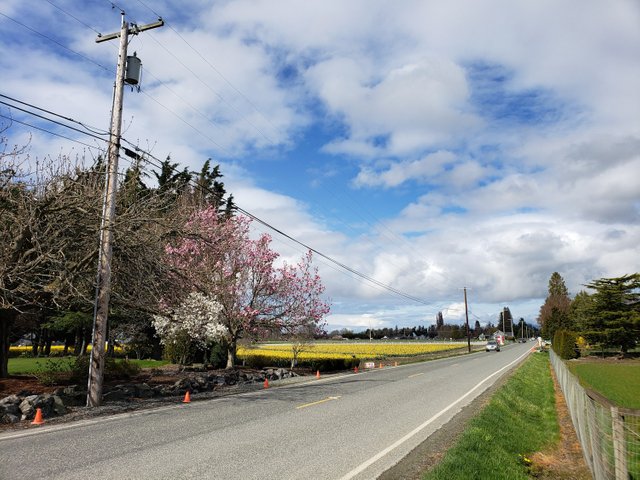 It could be a bit early for tulips but I didn't see many of them coming up in the fields this year. Lots of trees are flowering already though.
I am definitely in the mood for some disc golf but with the major lockdown happening I guess that is off the table.
I hope that they can get some good testing in place for the virus so that people who are not sick can continue to do business as usual. It looked like some business had made a device around the size of a toaster that could do the job. If we had good testing we could just lockdown the areas where the outbreak is happening.
---
Thanks for reading! I always value your support and comments. The pictures were taken by me with my Galaxy S9+. Text and graphics copyright lightsplasher & litesplasher.
---


7770

Cycling, Daily Activity, Walking