Day two of my incarceration, lol. I intended to stay at home once again and paced around the house during the morning. The weather was just a bit gloomy and it was looking like another silly Actifit posting might happen based on my rather poor sleeping habits of late and lack of outside time.
This afternoon it got really nice and sunny and my son and I headed out for a couple of quick disc golf rounds. There wasn't anyone in the park when we got there but partway through the first round several other people showed up playing in small groups.
Since we are in the same family group we are within the law in playing together in the park. Outside exercise is permitted as long as six foot distance is keep between people.
The first round we both played really well. My son won going even for eighteen holes and I played at a plus two. There are several par fours on the back nine and this is a much better score than I have done before when playing the full eighteen on this course.
The back nine on this course plays on the same tee and baskets but uses alternate routes like throwing from tee pad two to the basket of hole three. It is fun and challenging to play this way. UDisc is a good application to see some of these type of layouts that other community members have designed for courses.
Here's a picture showing off the nice sunlight that enticed us out of the house in the afternoon: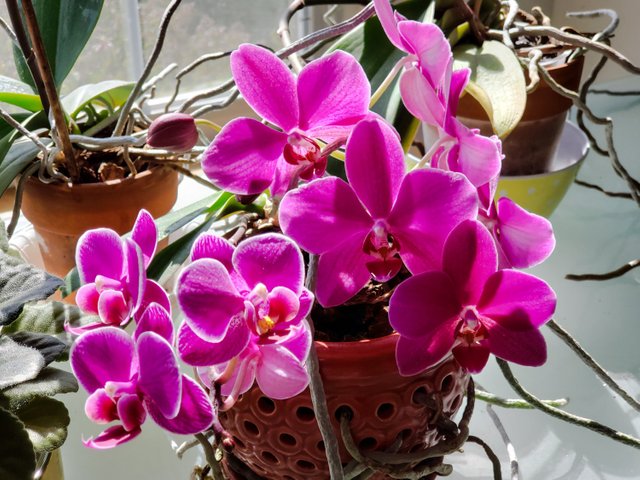 Flowers are a nice addition to the sunlight too, lol.
It really cheers me up to get outside at least once a day. Around here it can rain all day long and if the weather is not that bad I will even get out in the rain.
---
Thanks for reading! I always value your support and comments. The pictures were taken by me with my Galaxy S9+. Text and graphics copyright lightsplasher & litesplasher.

---


10979

Daily Activity, Golf, Walking