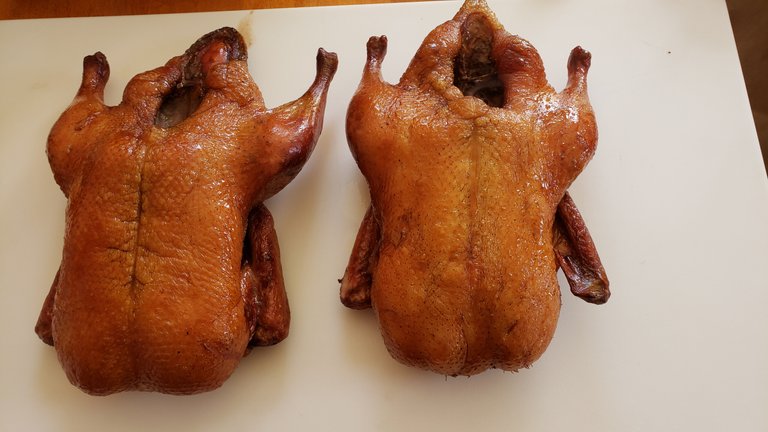 Today I smoked duck,
was it skill or luck,
meat was tender,
fat did render.
Salty and sweet,
dinner was a treat!

I rubbed the inside cavities of the ducks with salt. The skin was basted with Maple syrup the sprinkled with salt. Each time I add wood to the fire I basted the ducks with more maple syrup.



7034