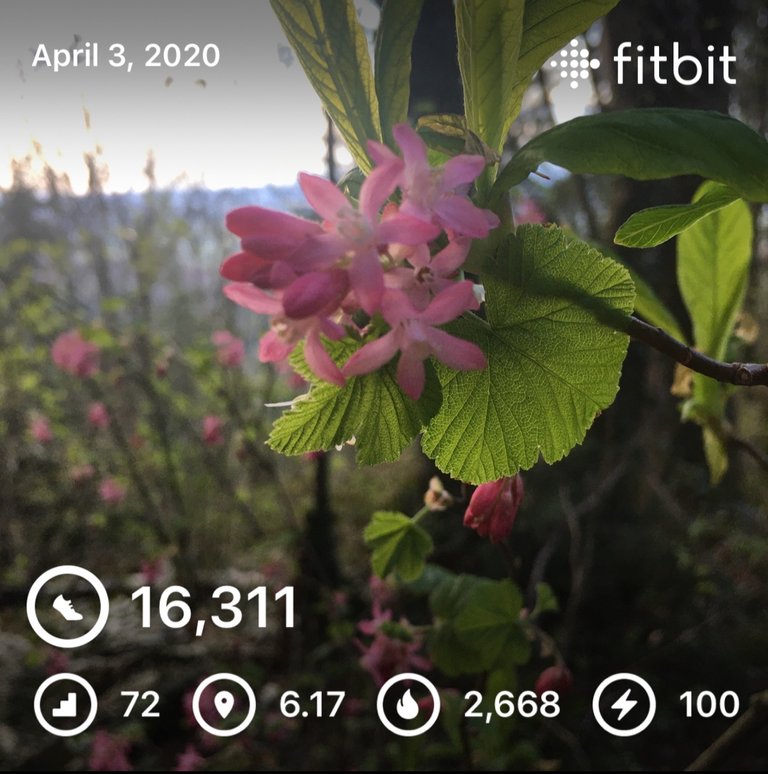 Hi guys. Thanks for stopping by!😎
TGIF-not from the normal way you might think, but I'm thinking I had had enough of me, myself and I, lol 😂 I was pretty antsy the whole day and really had problems concentrating. That's not like me at all.
After work, I stopped by the post office and then headed to my pastor's house. His wife, Sally, is involved in a project to make masks for the healthcare system around our neck of the woods. I am trying to be forward thinking to when the clinic can be open again, and that it might behoove me to have a couple of masks for work. She was kind enough to give me two, so I in turn donated to the go fund me fund which is raising money to buy more materials. We maintained zero contact and 6' distancing. I am thankful for the masks. They look great and will help protect me when we do reopen.
As you know, our neighbor Jan hikes daily with us. It was a tough decision to put this on hold for the next 30 days just to insure that she and we are being safe. I'm sad and feel like I've lost my BFF 😢
It was with a heavy heart that we set out to do a mini hike. It snowed today but of course didn't stick. However there was a definitive crispness to the air as winter is reluctant to let go.
Actifit-Lamb was ready as always to go. We got up to one of the new benches that have appeared along the trail and she saw it! The rock she just had to sit on.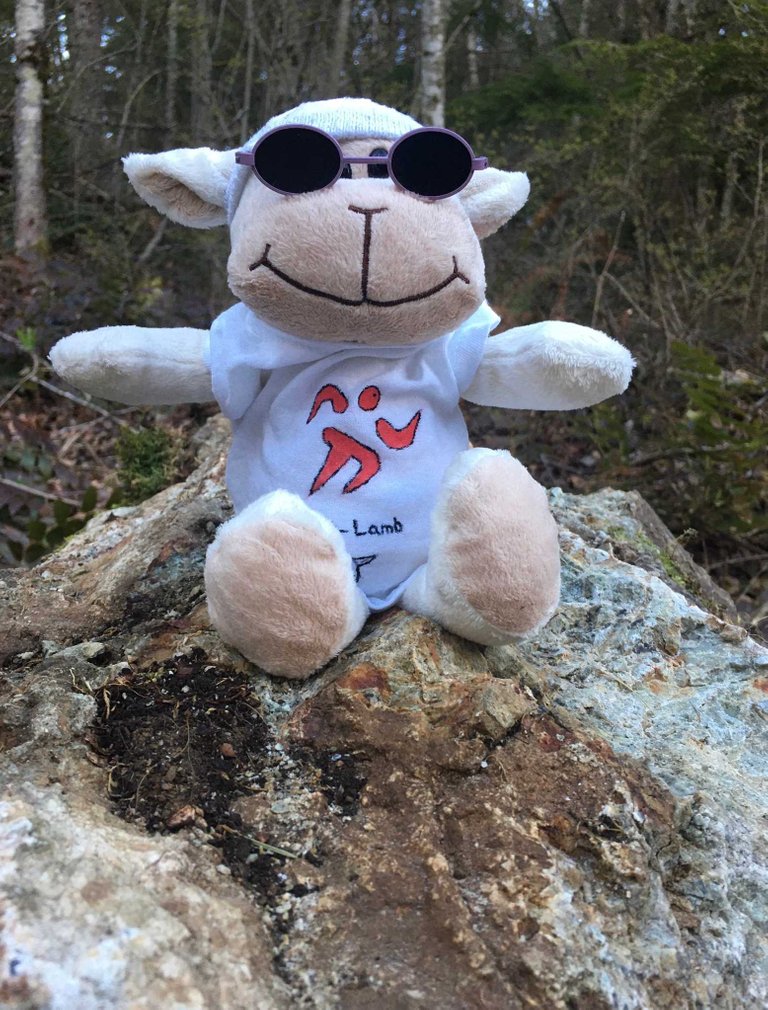 Actifit-Lamb says that it's a good idea to have a sweat band to keep the sweat out of your eyes and a good pair of sunglasses to protect your eyes from harmful UV light. You might notice she is sporting a new sweatband and sunglasses. She is one stylish lamb!
I fixed a simple dinner of rice and seasoned black chili beans for dinner. It was quite tasty 😋
That's gonna be it for now. Please be safe and stay healthy! Keep on @actifit steppin'! Take care and have a good day wherever you are! 💕💪😎👍🙌



16311

Daily Activity,Hiking,House Chores,Moving Around Office

is a member of #ladiesofsgh4eva
a sweet group of lady stackers of SGH