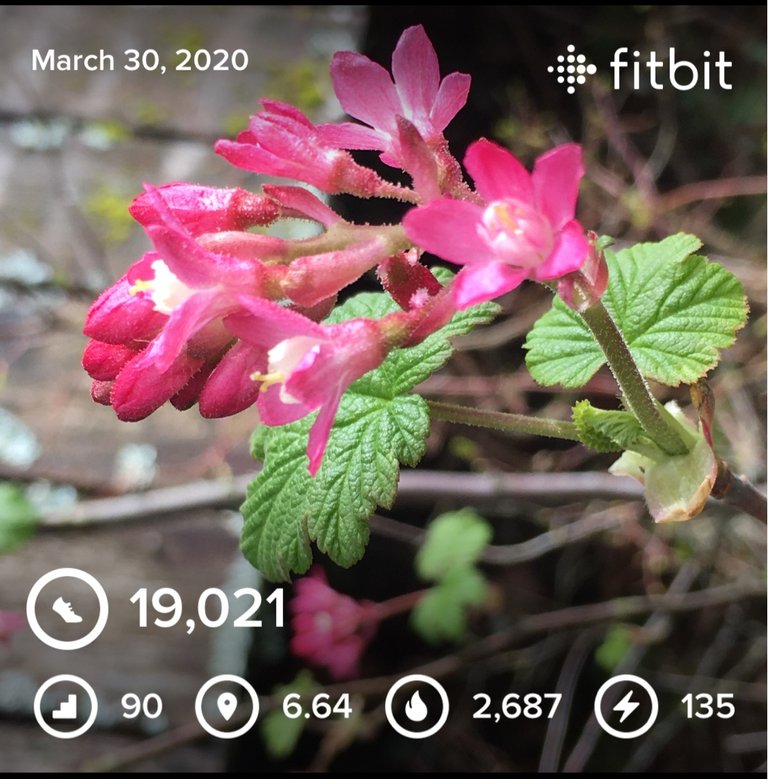 Hello everybody! Thanks for stopping by today!😎
I awoke this morning around 6 AM to the sound of rain just pounding the skylight above the bed. It was so loud that after about 15 minutes of it, I wondered if I would ever get back to sleep! I did doze back off fortunately. When I awoke again a couple of hours later, the sky was still cloudy and grey but the rain had given a temporary reprieve.
I did a little work on the computer and also worked a little on some painting I've been doing. As I was beginning to think about what time we might want to hike, it began hailing, then 'slushing' , then raining. I texted Jan and we decided to hold off a bit to see if it might stop.
At 2:45, we made the attempt knowing we might seriously get rained on. We could always turn back I suppose.
We got up to Towhee Ridge and this was the top of Sumas Mountain....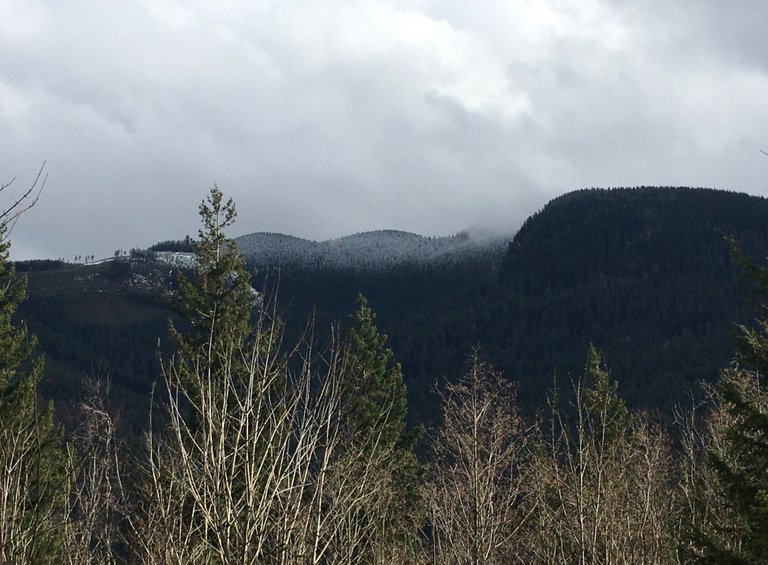 It had indeed snowed as they were calling for in the mountains. We continued on taking a bit of a different trail as we were looking to avoid the mud in Bear Hollow. As we trudged on, this was the sky through the trees.....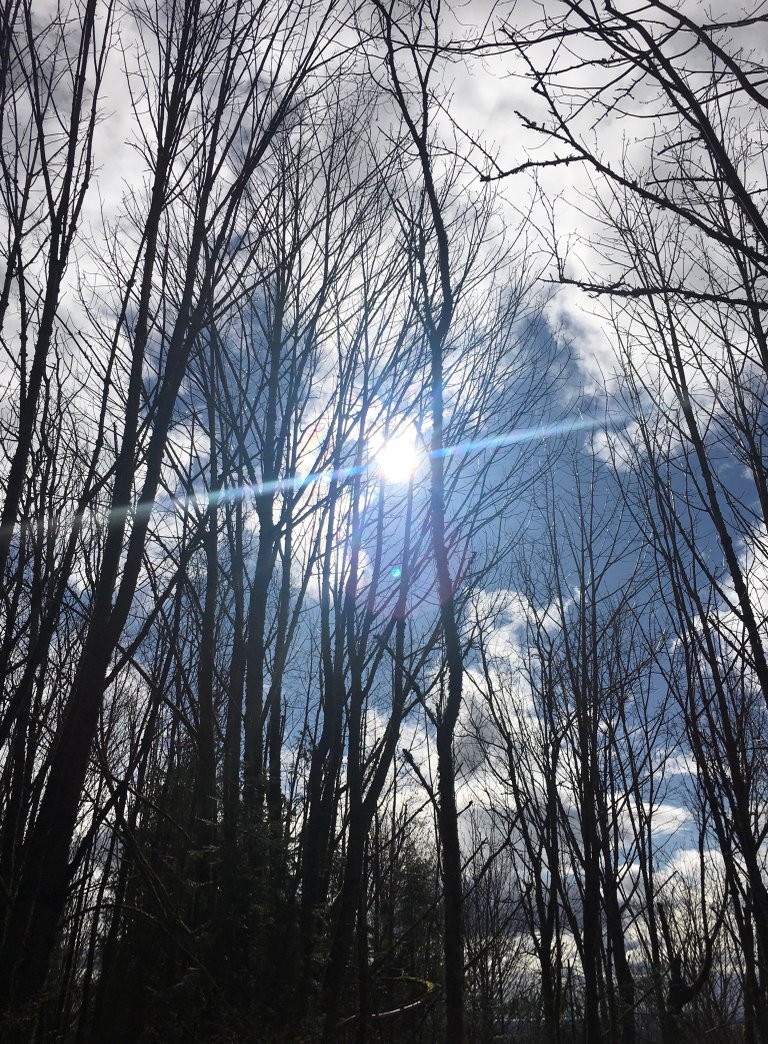 Brilliant sunshine!!🌞 It was an awesome sight and felt wonderful.
Since we were taking the Spring Trail down, we would need to go by Keith and Lynn's water tanks. Actifit-Lamb was excited to go as she has never seen a water tank before!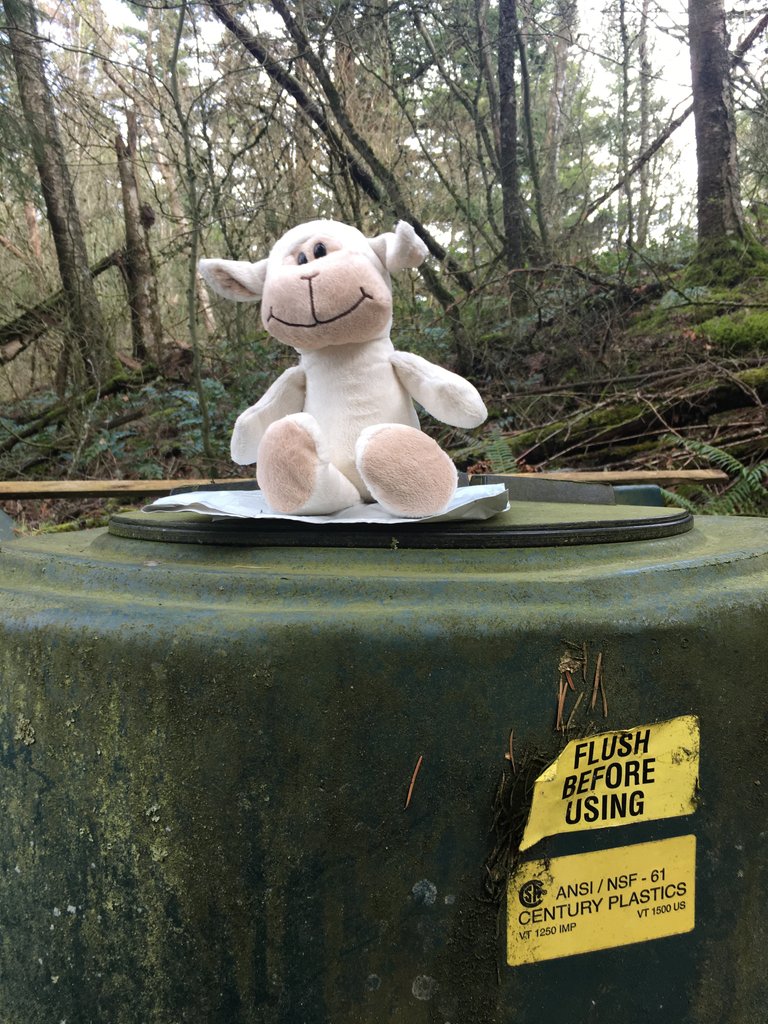 Of course I helped her up on top as she really wanted her picture taken.
We descended down the Spring Trail that of which we had not taken Jan on previously. In the summertime, it is so overgrown with stinging nettles that you can't get through without armor!😳 It's a pretty rough trail that goes down fairly quickly. If you go up instead, you usually have to stop a couple of times at it sneaks up on you and gets you. You have to rest lol!
Tonight, it'll be a little dinner, TV, and some posting and then off to bed to get up and do it all again tomorrow.
That's gonna be it for now. Keep on @actfit steppin'! Be safe and stay healthy and have a wonderful evening! ❣️💪👍😎🤗



19624

Daily Activity,Hiking,House Chores