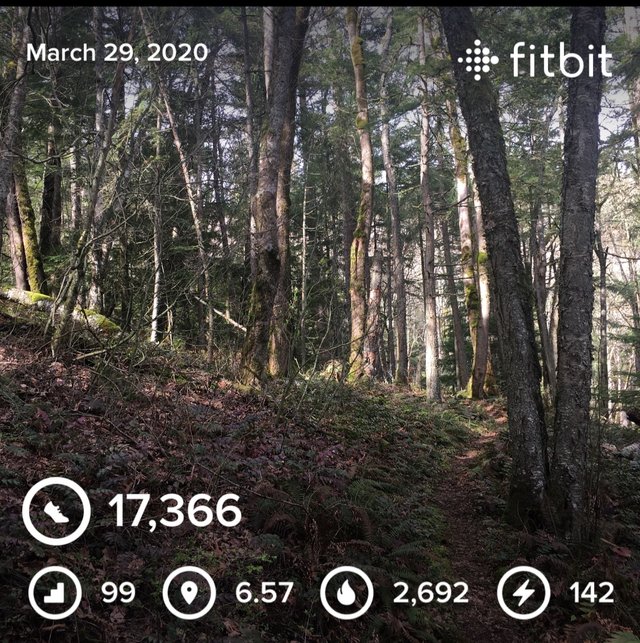 Hi guys! Thanks for stopping by!
Upon rising from sleep and getting a shower, I prepped our coffees and then we sat down to attend church via FB live. Our pastor broadcasted from his office at his house today. It was nice, but boy do I miss live worship and a live sermon in person!
Unfortunately I don't think we'll see church again for at least 4 weeks as the social distancing thing has been extended to April 30th for the country and it only makes sense for the governor to extend the policy in place for the same amount of time.
We met Jan and headed out for the hike. It was somewhat cloudy with bouts of sunshine now and again. The temperature was moderate which made for a mostly comfortable hike. The trails were seriously muddy from the work Keith did yesterday, and I thought maybe skiing might be the solution but mud skiing, lol. Fortunately no one fell on the sloping trails although there were a couple of slips that could have ended that way.
Actifit-Lamb was eager to go as always and when she saw the sundial, she had to have her picture taken as she balanced precariously. She is such a ham but has a blast hiking!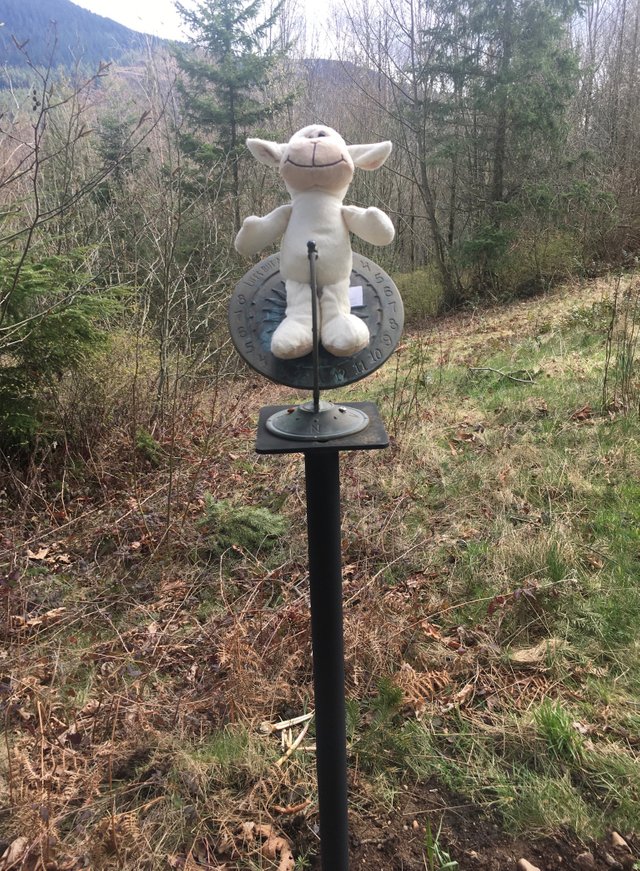 When we got home, we took cat food to our other neighbor's cats. The dog was gone, thank goodness. We got them fixed with dinner and fresh water for the night. We'll check on them tomorrow.
As soon as we are done with Actifit and Hive, it will be time for bed.
That's gonna be it for now. Keep on @actifit steppin'! Have a great day wherever you are and be safe and stay healthy! ❤️😷👍😎




17366

Daily Activity,Hiking,House Chores