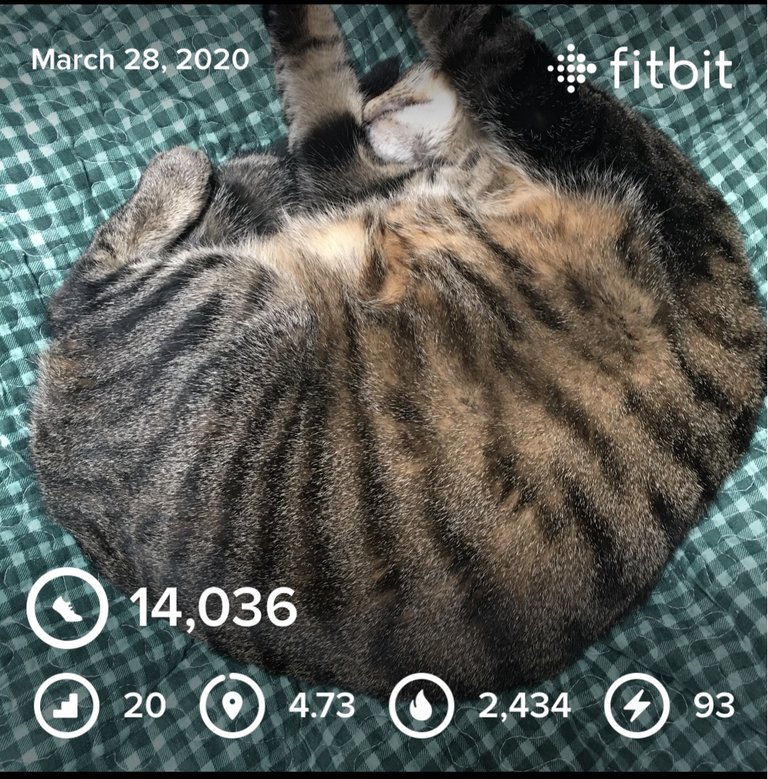 Hey everybody! Thanks for stopping by!
Today dawned grey and rainy. It wasn't a good day for hiking. Although @silvertop braved the weather to go for a mini hike, I chose not to. I figure that I don't want to get chilled and give any bug an opportunity to settle in. So.... I put my headphones on and cued up a movie I had begun watching a few nights ago, and began the pacing routine.
An hour and a half later, I had over 11,000 steps and had finished the movie. @silvertop wasn't back yet and I was beginning to wonder, but shortly thereafter, he walked through the door. He said the Keith, the man who owns the land we hike on, was out working the trails with his excavator and tractor. It seems some changes to the trail are coming. We have some ideas as to what's going on with them, but not 100% sure we're correct. It may be over the course of a few years but we will let you know what it is when we're more sure.
We then headed out to our neighbor's house where we are feeding her cats while she's in eastern Washington. Another neighbor's dog has taken up temporary residence as he does when his master leaves home. He is not a nice dog at all and honestly he frightens me. He growls and snarls; his hackles go up and I'm afraid the yelling at him to stand down one day isn't going to work. He did back off and we were able to create a situation where hopefully he can't get the kitties food. Annoying!!😡
I'm including a pic from yesterday's hike as it's one you haven't seen, lol. The ducks were really pretty.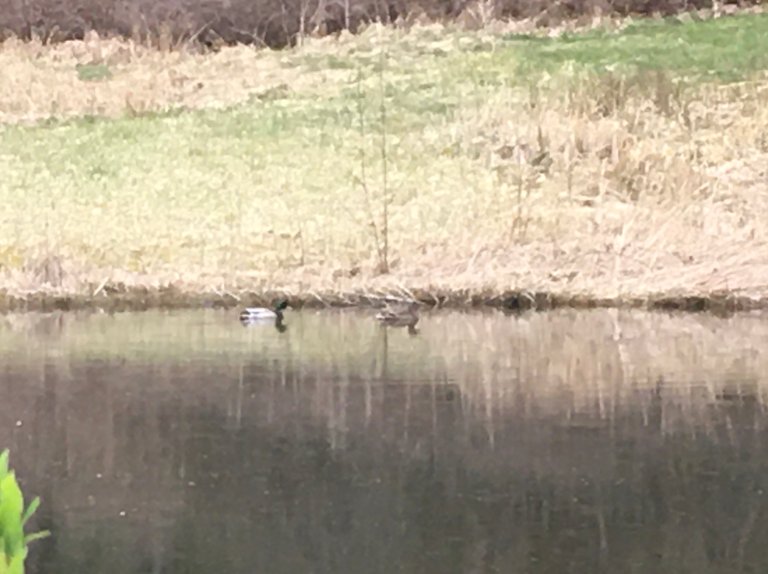 That's gonna be it for now. Keep on @actifit steppin'! Be safe and stay healthy! Have a nice evening! 💕😍💪👍😎



14036

Daily Activity,House Chores,Walking

is a member of #ladiesofsgh4eva
a sweet group of lady stackers of SGH