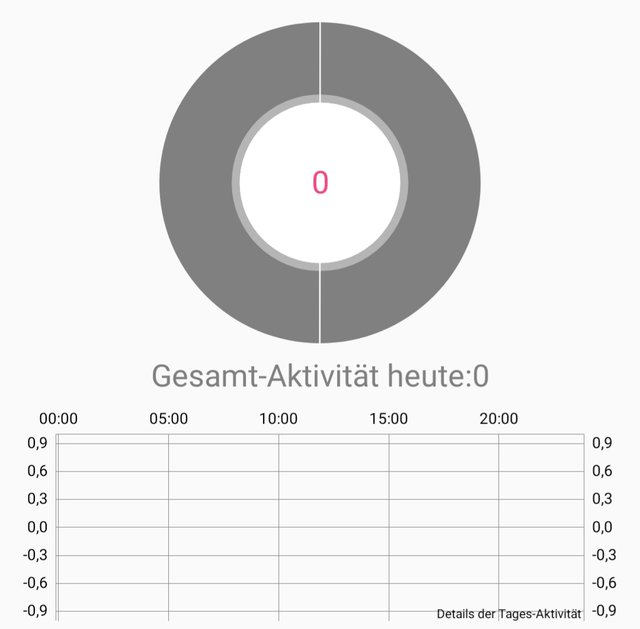 ---
Today something went wrong there.
When I came today from the work and have controlled my steps. If I saw this picture.
Pity, actually, because I have moved, nevertheless, today a lot.
In the evening I have turned one more round with the dog and have cracked, finally, still them in 5500.
And of course I have made some sport. Not a lot, but at least a little bit. In the morning some push-ups and in the afternoon some running. And of course I was on the move with the dog.
Irgendwas lief da heute schief.
Als ich heute von der Arbeit kam und meine Schritte kontrolliert habe. Sah ich dieses Bild.
Schade eigentlich, da ich mich doch heute sehr viel bewegt habe.
Am Abend habe ich noch eine Runde mit dem Hund gedreht und habe schließlich noch die 5500 geknackt.
Und natürlich habe ich etwas Sport gemacht. Nicht sehr viel, aber wenigstens ein kleines bisschen. Am Morgen einige Liegestützen und am Nachmittag etwas Laufen. Und natürlich war ich mit dem Hund unterwegs.
---

---



5590