Nedejte se splést úvodním obrázkem. Ten je z ranní procházky. Kdykoliv jdu kolem sousedního rybníka a vidím opar prosvícený ranními paprsky slunce, nemohu odolat a okamžitě fotím :-).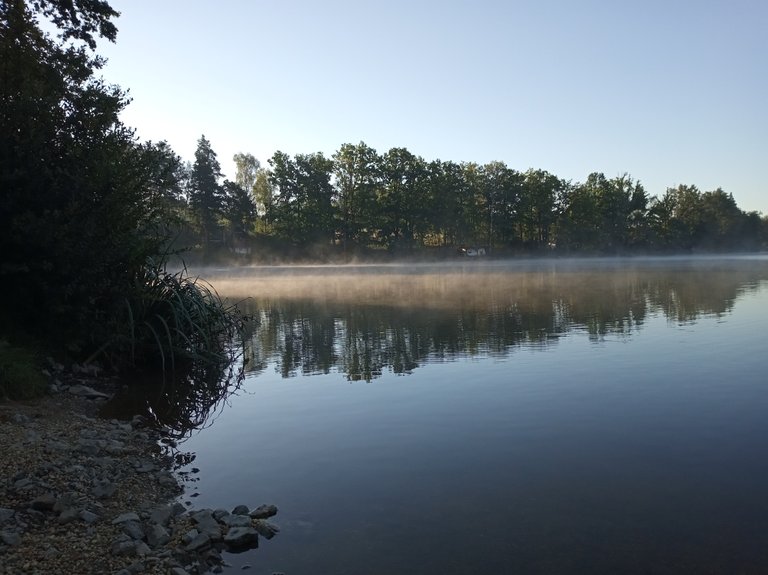 Don't get confused by the introductory picture :-). He's from a morning walk. Whenever I walk around a neighboring pond and see a haze illuminated by the morning rays of the sun, I can't resist and take pictures immediately :-).
After lunch, Sue had a deal in town. That's why I played taxi drivers. As Sue handled her business, I walked through the city.
It seemed appropriate to climb 225 steps up and then down to present you with a "bird's eye view" of the city of České Budějovice.
The Black Tower walkway (that's what the tower is called) is at a height of 45.67 meters above the local square, which with its area of ​​1 hectare is one of the largest in Bohemia.
Ochoz Černé věže (tak se věž jmenuje), je ve výšce 45.67 metrů nad místním náměstím, které svou plochou 1 hektar patří k největším v Čechách.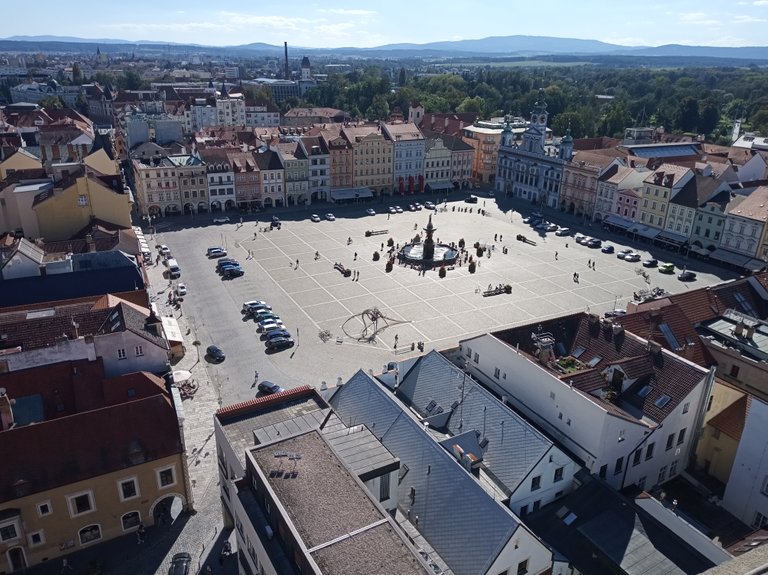 There are several bells in the tower. Unfortunately, I did not photograph the largest one.
Ve věži je několik zvonů. Ten největší jsem bohužel nevyfotil.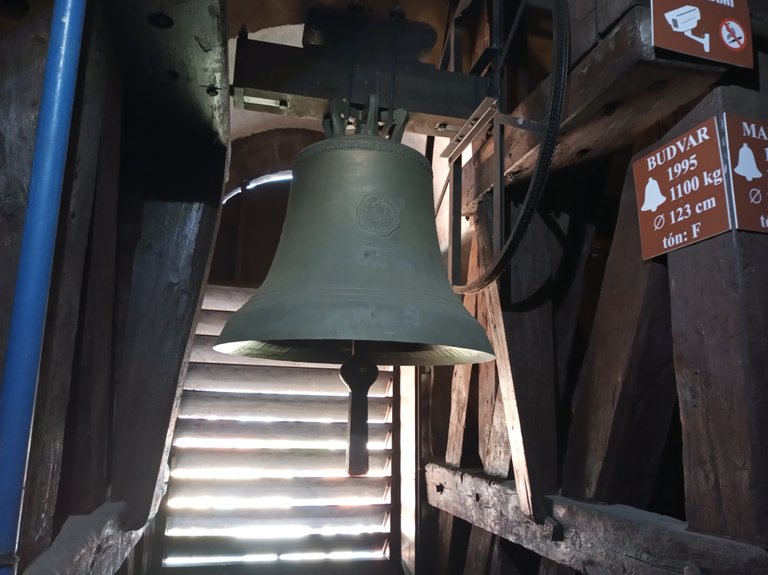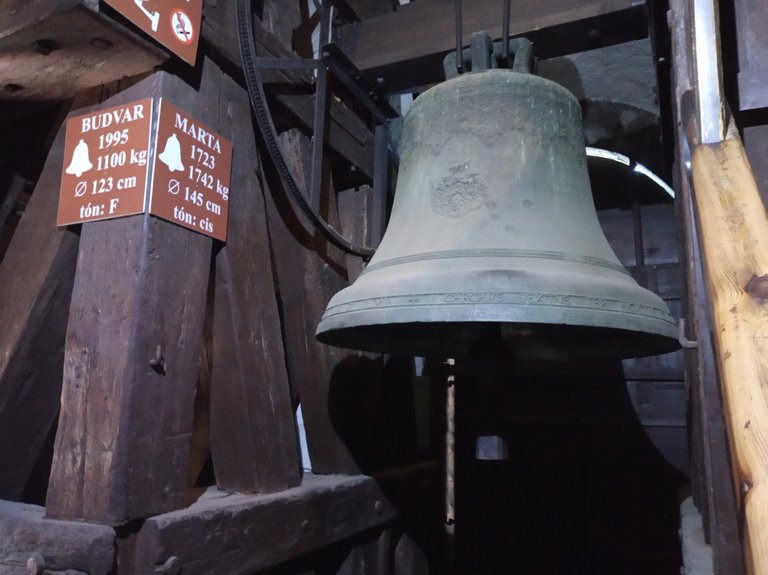 View west from the tower (Pohled na západ)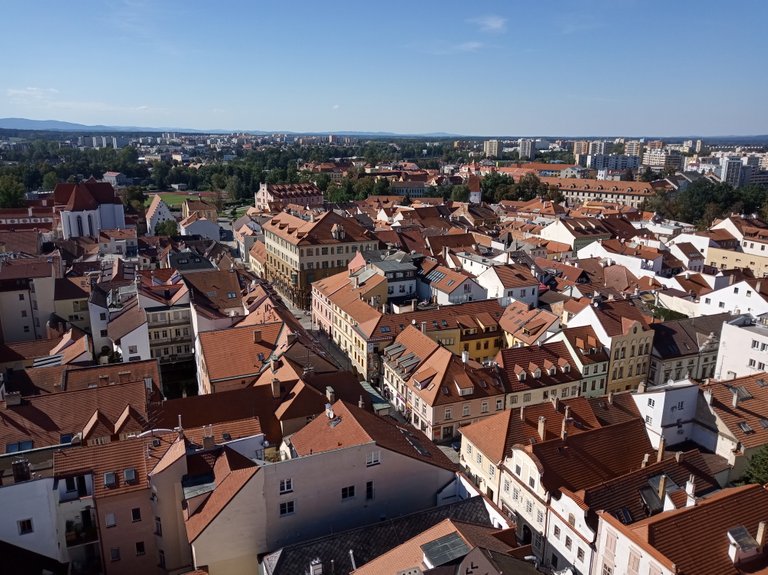 view to the north (pohled na sever)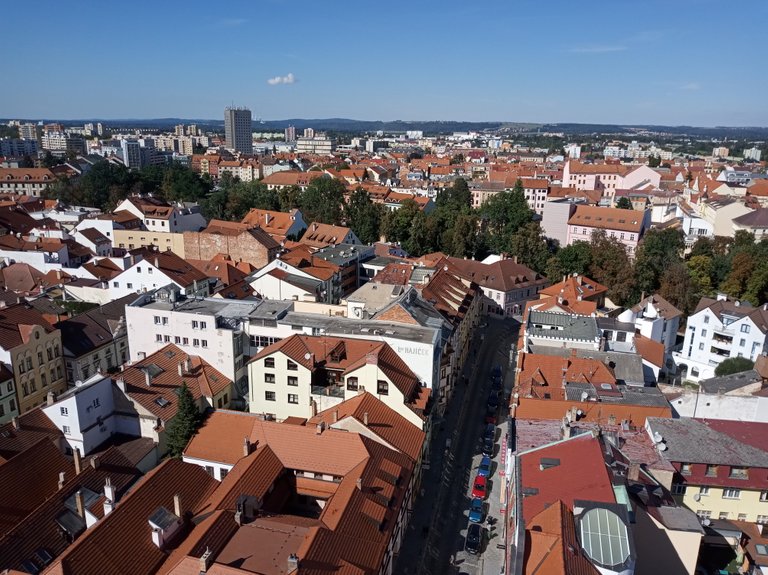 view to the east (pohled na východ)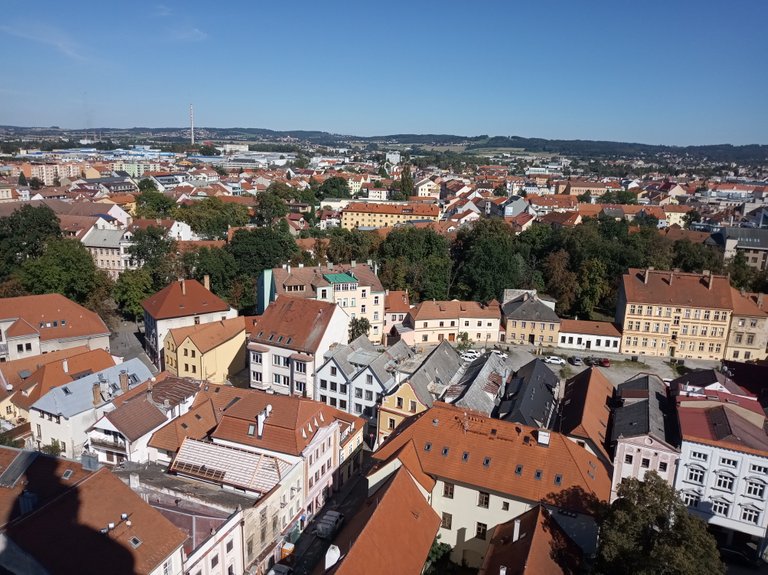 And at the end I will add a photo of the "stray stone".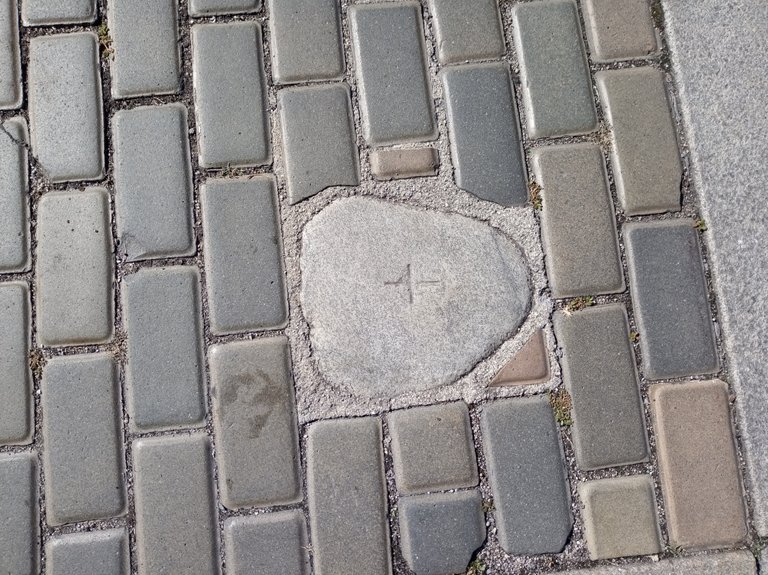 It is said that whoever steps on the stone will always return to České Budějovice, or will stay there permanently. There will be something to it. As a little boy, I used to step on a stone and I've been in Č. Budějovice for almost 30 years :-D.
Po obědě měla Sue nějaké vyřizování ve městě. Zahrál jsem si proto na taxikáře. Zatímco si Sue vyřizovala své záležitosti, procházel jsem se městem.
Přišlo mi vhodné zdolat 225 schodů nahoru a pak dolů, abych vám předložil "ptačí pohled" na město České Budějovice.
A na konec přidám fotku "bludného kamene".
Traduje se, že kdo na kámen šlápne, ten se bude do Českých Budějovic stále vracet, nebo zde zůstane na trvalo. Něco na tom bude. Jako malý kluk jsem na kámen kdysi šlápl a už jsem v Č. Budějovicích skoro 30 let :-D.


This report was published via Actifit app (Android | iOS). Check out the original version here on actifit.io


17261