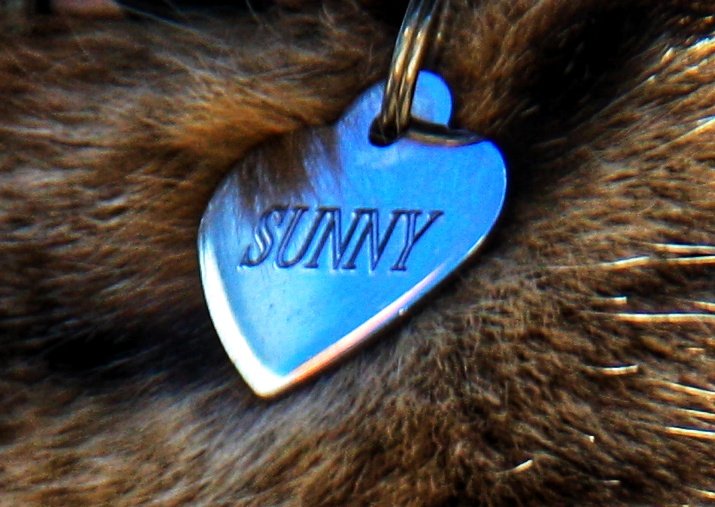 ---
This afternoon I returned to Santa Giulia, which I had walked to last week on a dreary day in the company of a dear friend.
Today, as you can see, the sky was clear and the warmth of the sun very pleasant!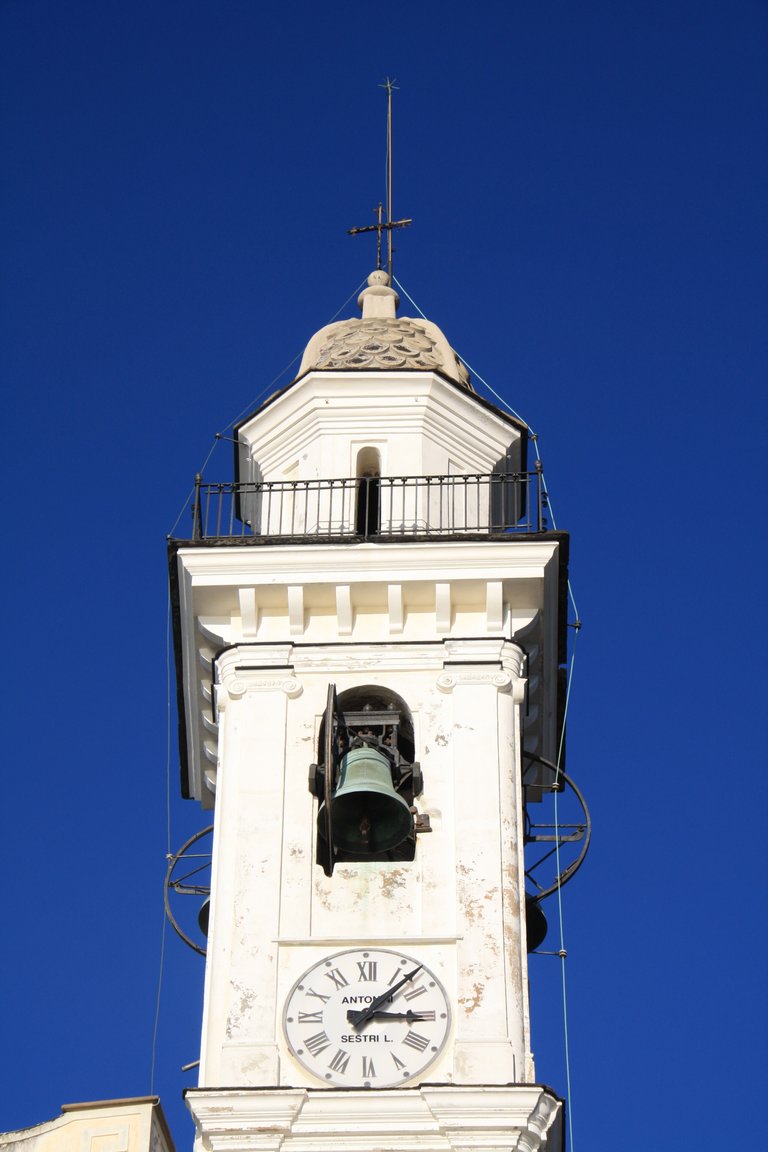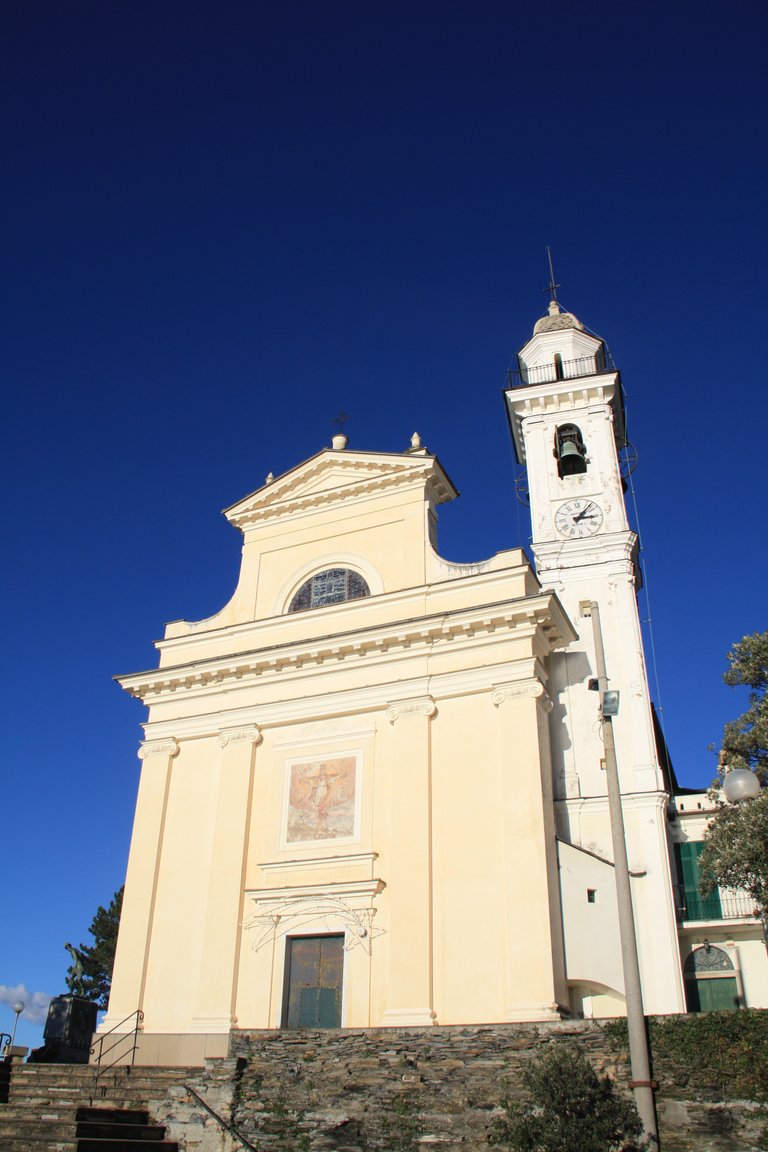 The view, from the square in front of the church, is really wonderful!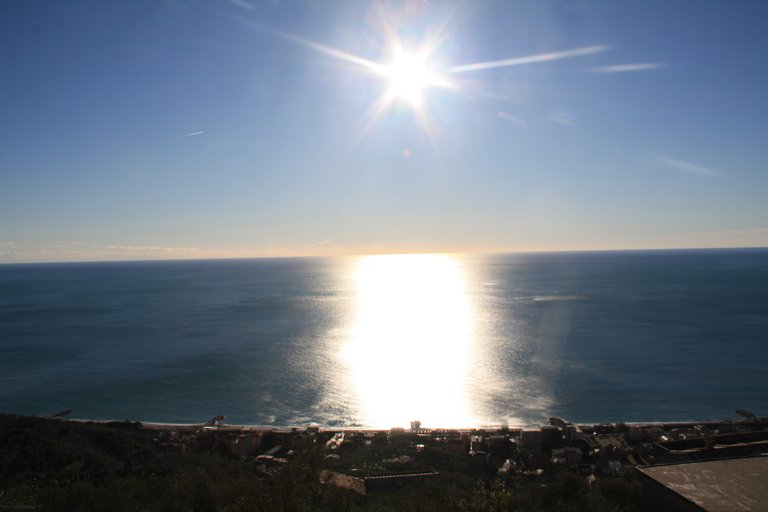 In such a sunny day, who could I have ever met but Sunny, a wonderful cat that I'm told is a bengal breed?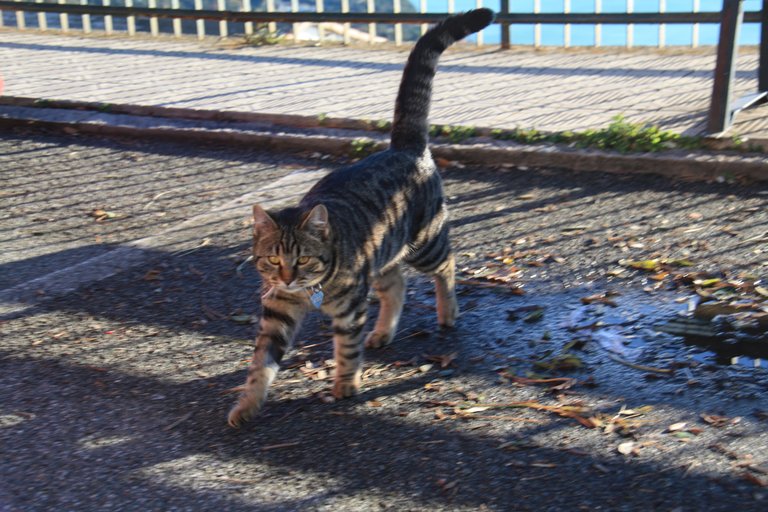 She immediately gave me confidence and let me cuddle her for a long time!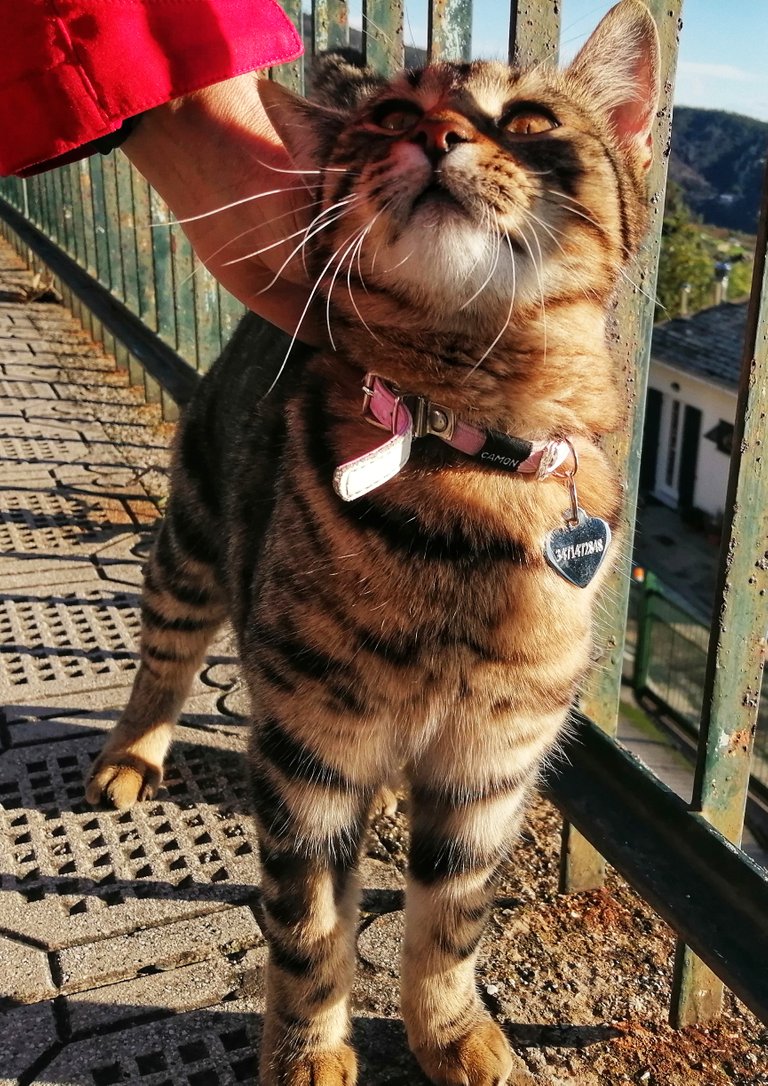 With such a beautiful day, she too took a trip to Santa Giulia... wonder where she lives?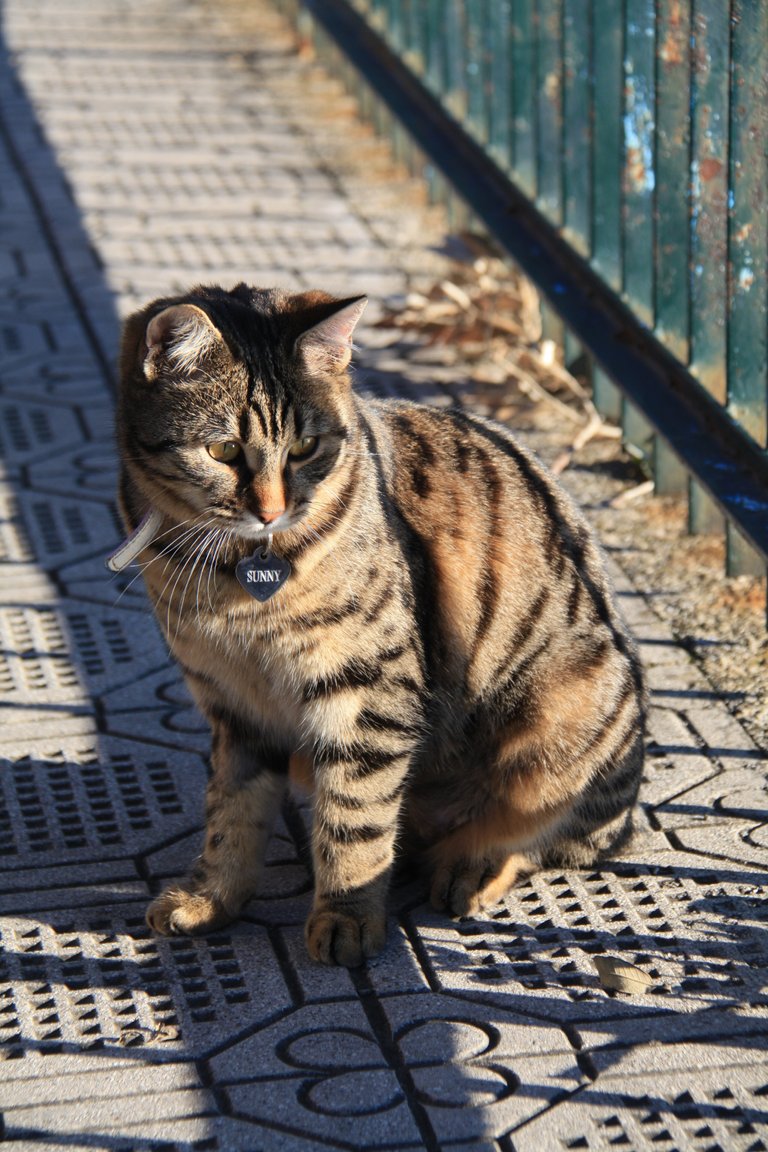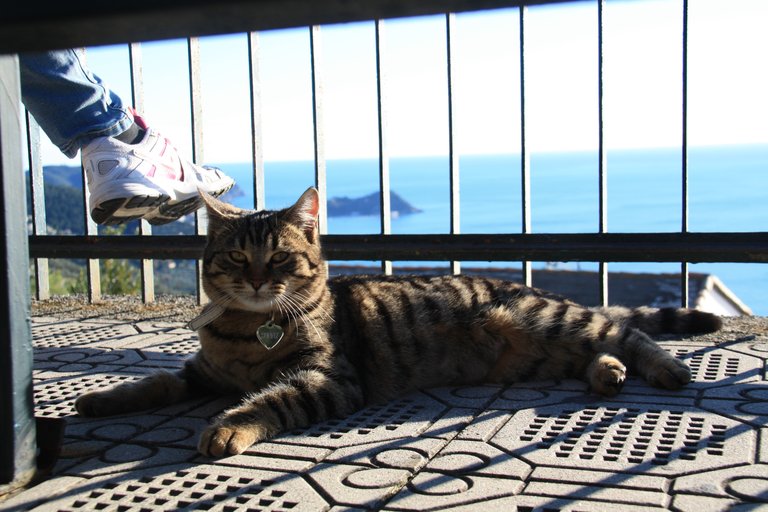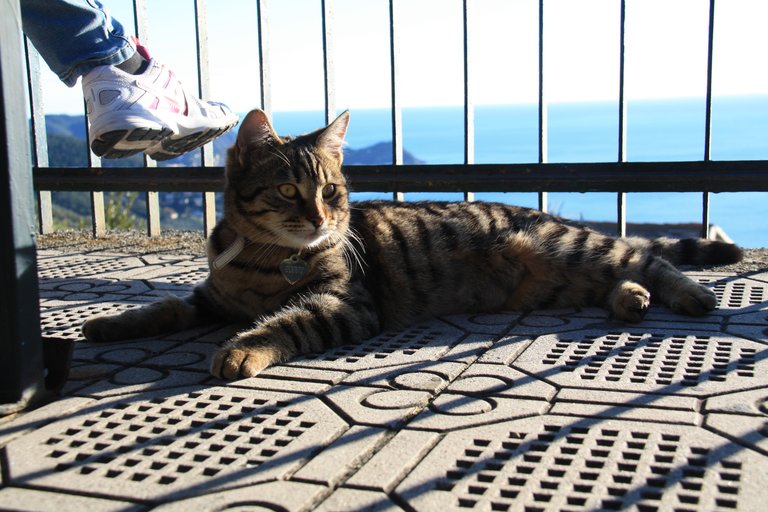 But at some point a dangerous and scary werewolf arrives, perhaps fed up with being confined to the woods?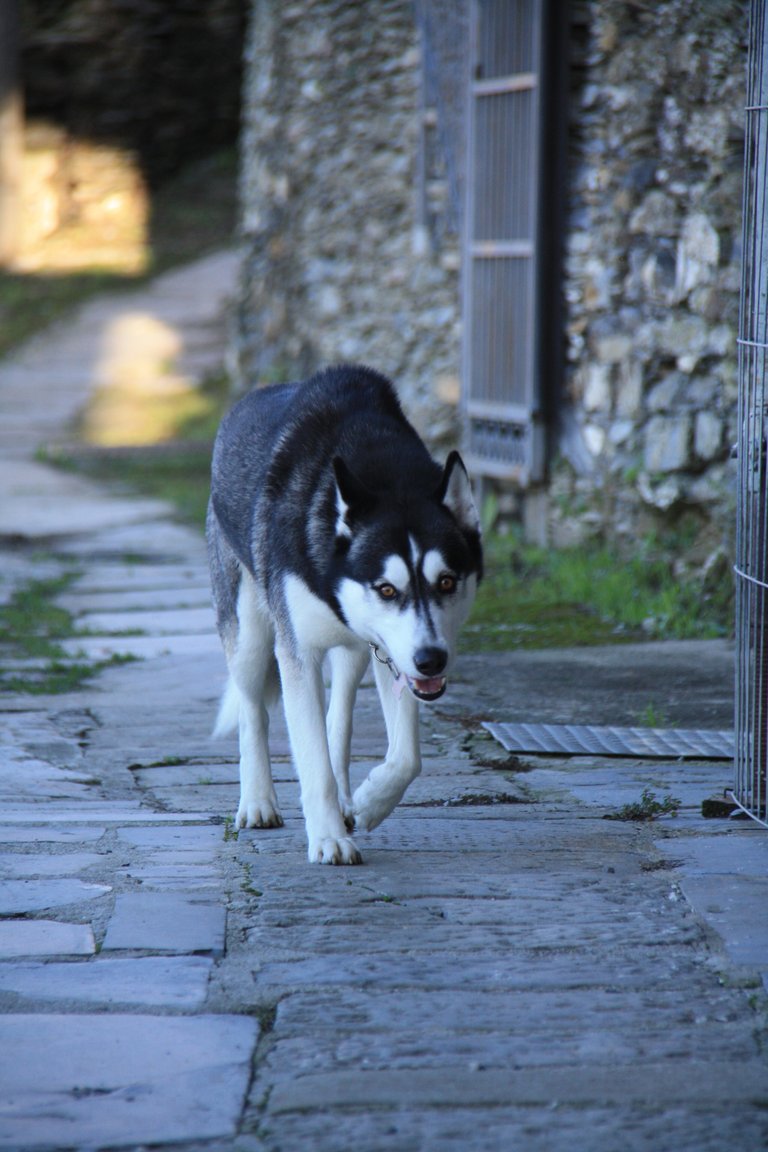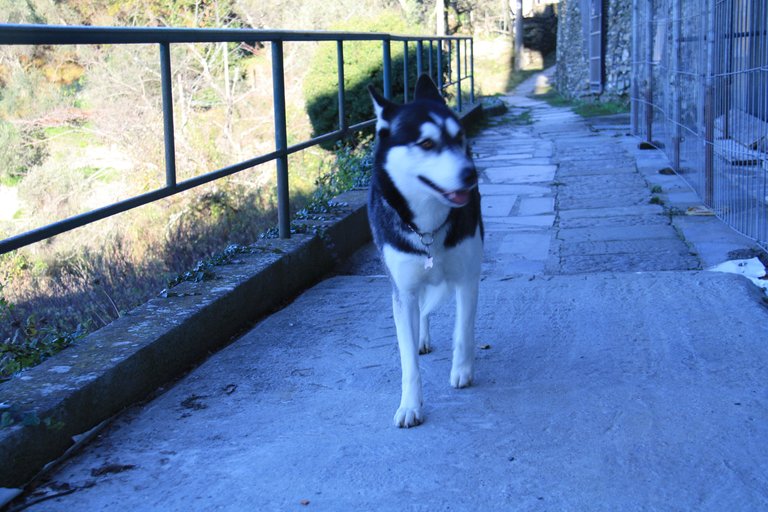 ... or more likely another house animal on the loose?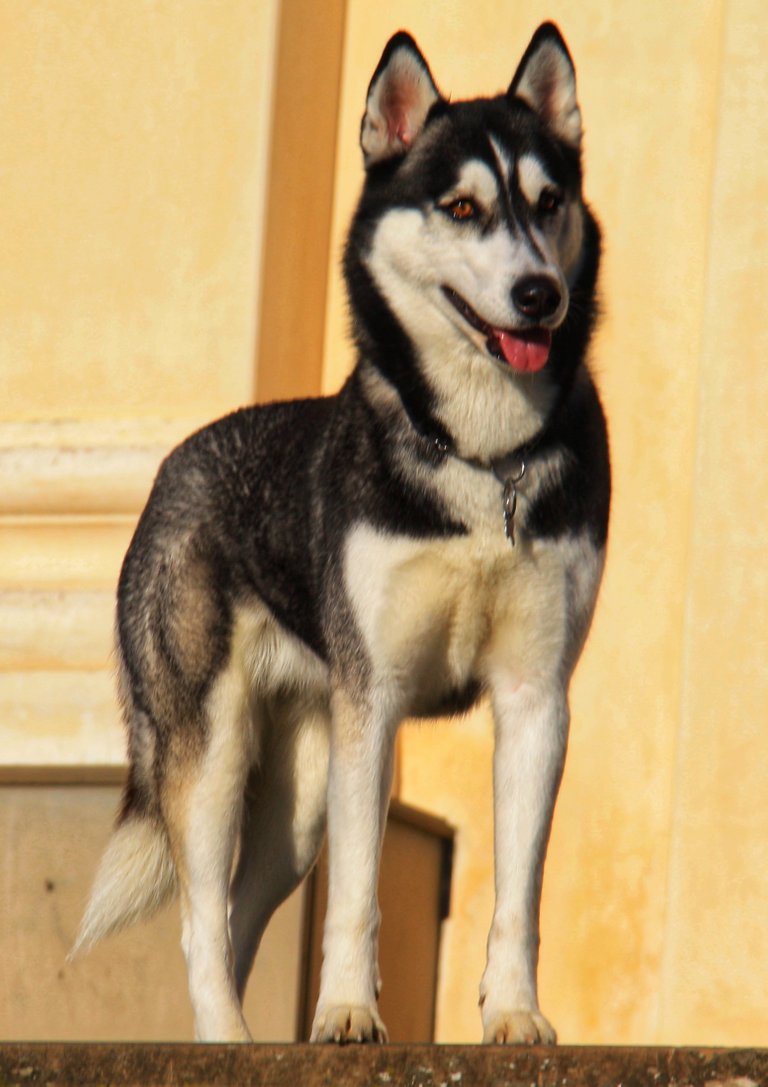 It seems that today, on a sunny day, the encounters are all starry... curious, isn't it? (Stella means Star)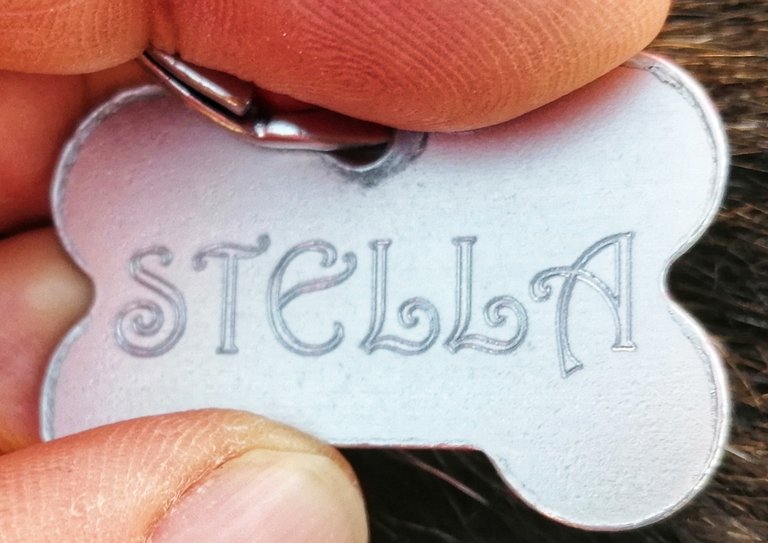 Sunny walks away, annoyed by the presence of the dog on the loose...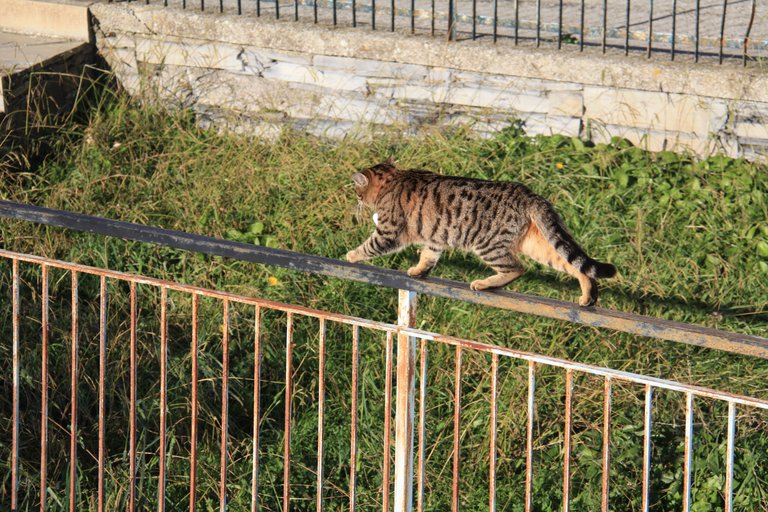 ... and observes "the wolf" showing his emotions!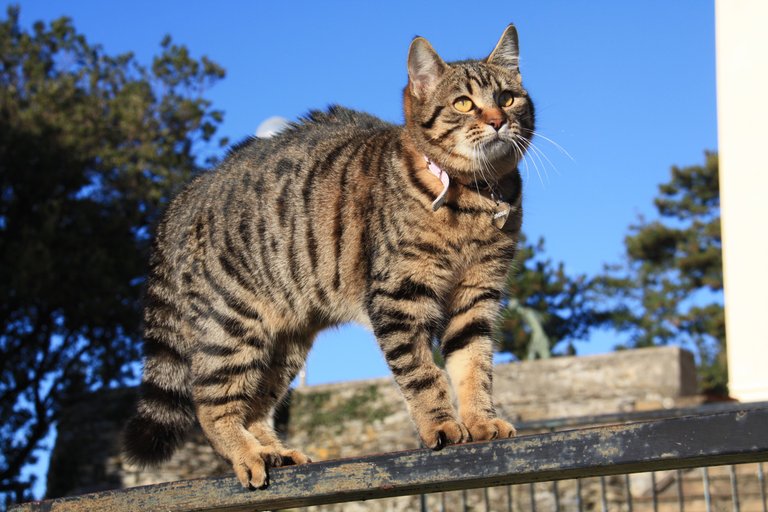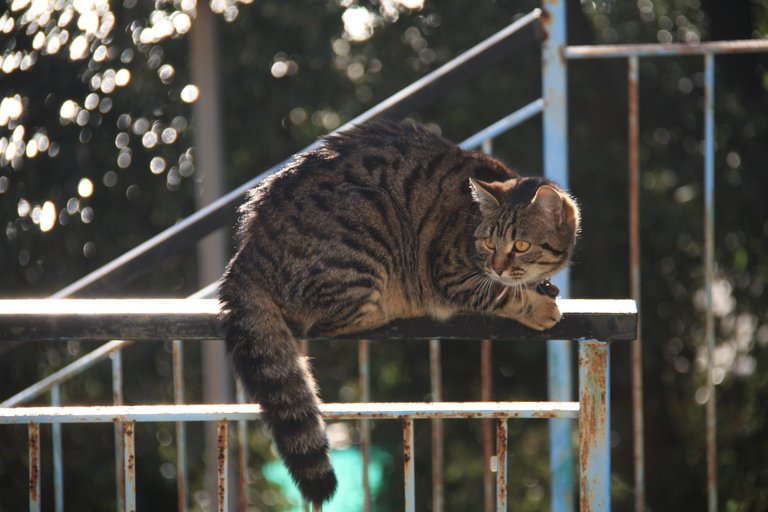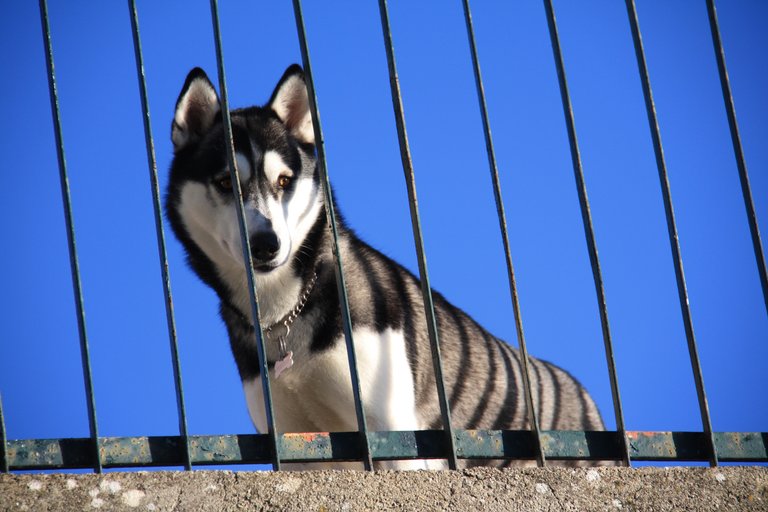 I'm always fascinated by the cats' ability of absolute concentration: nothing can distract them from the object of their attention?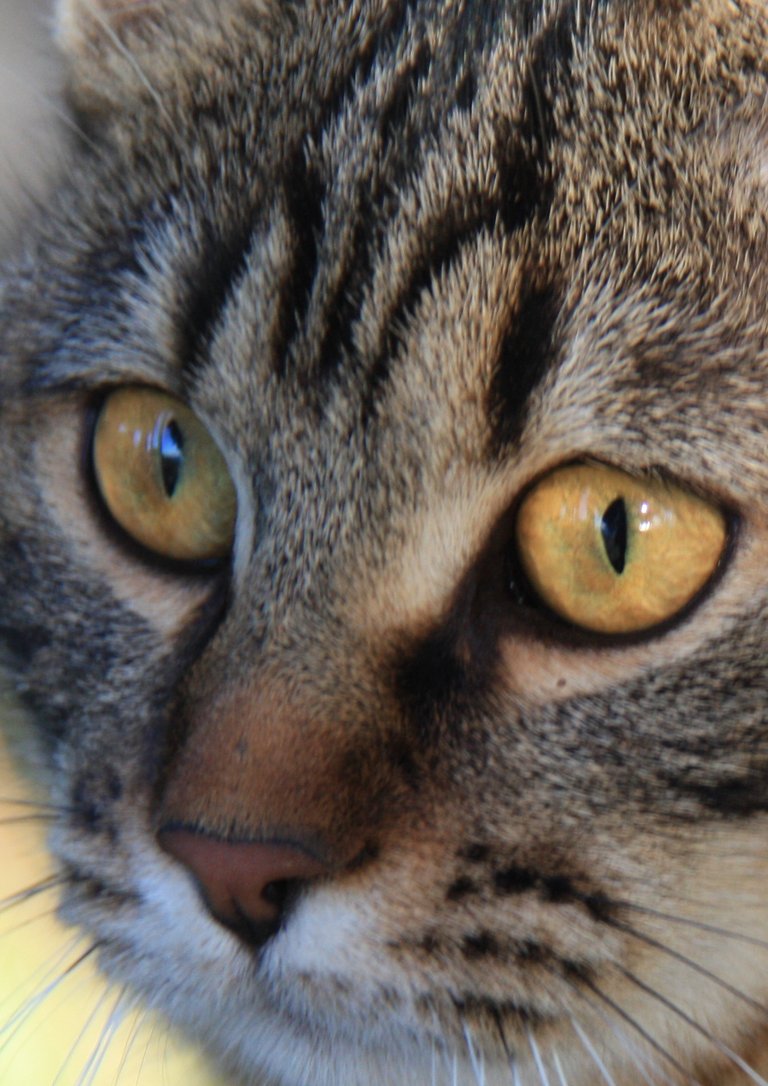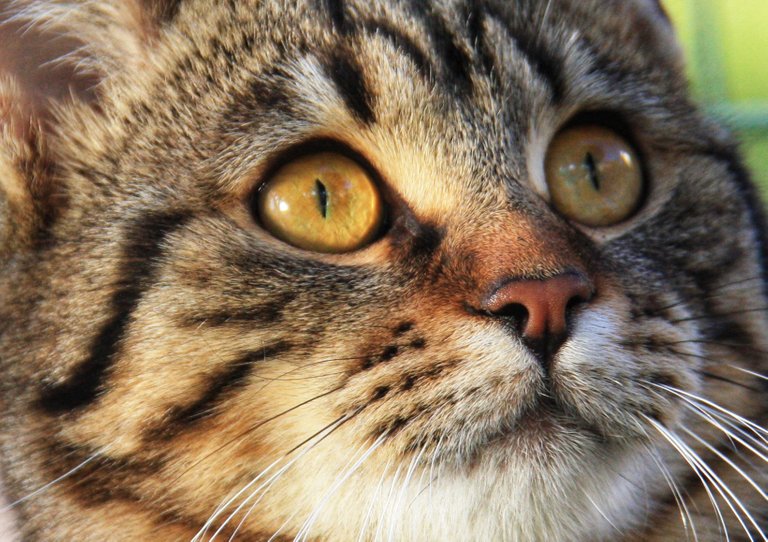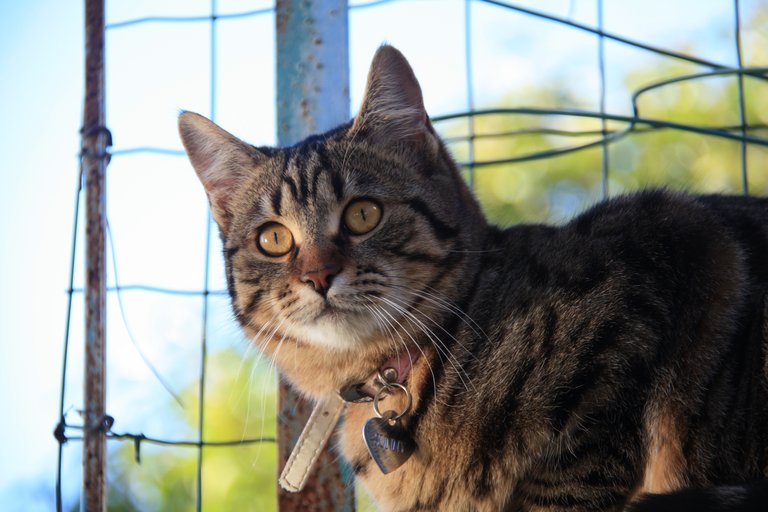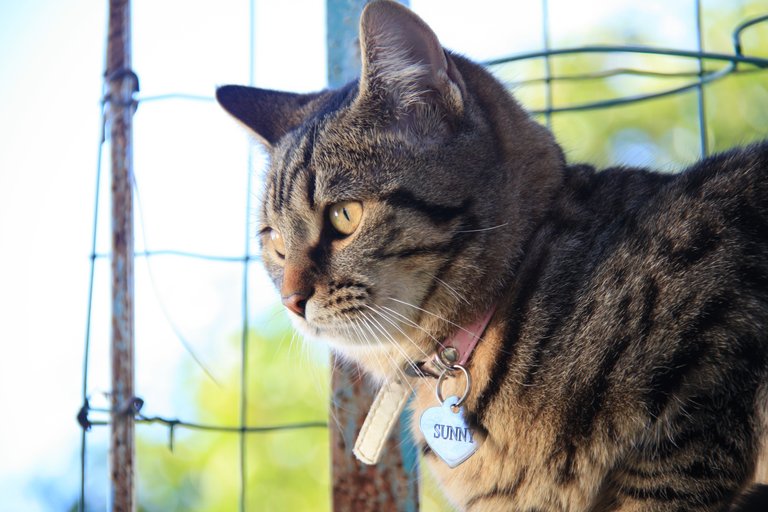 After a few laps, nimbly jumping on a tree as well, Sunny left.
The day before yesterday it snowed, and although it then rained, some snow remained on the highest mountain in the Chiavari hinterland.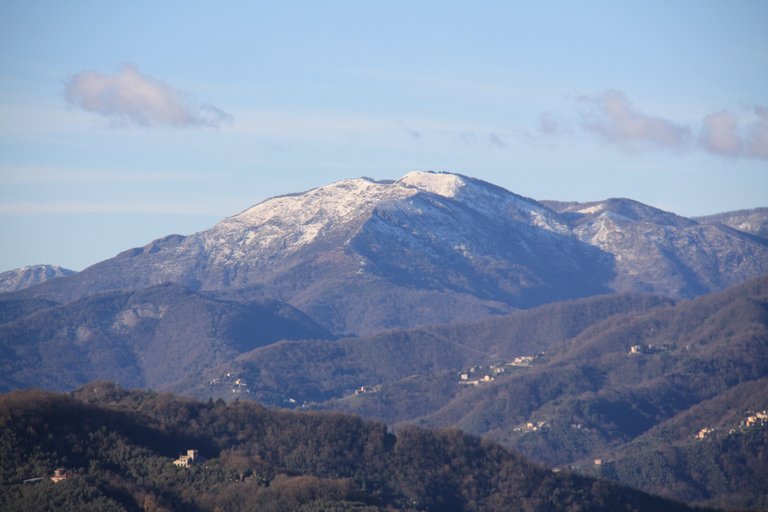 Much more snow on the Alps in the province of Savona, visible behind the promontory of Portofino (that tomorrow will probably be the destination of my walk).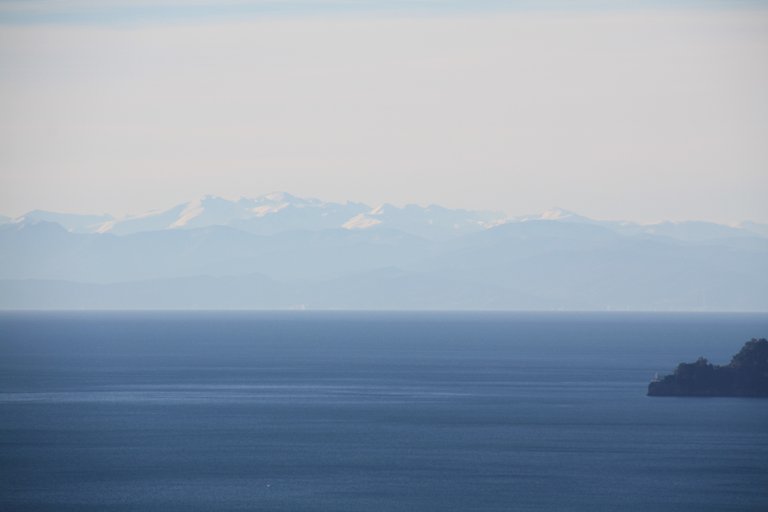 From Santa Giulia the view on Chiavari and the Tigullio gulf is really interesting...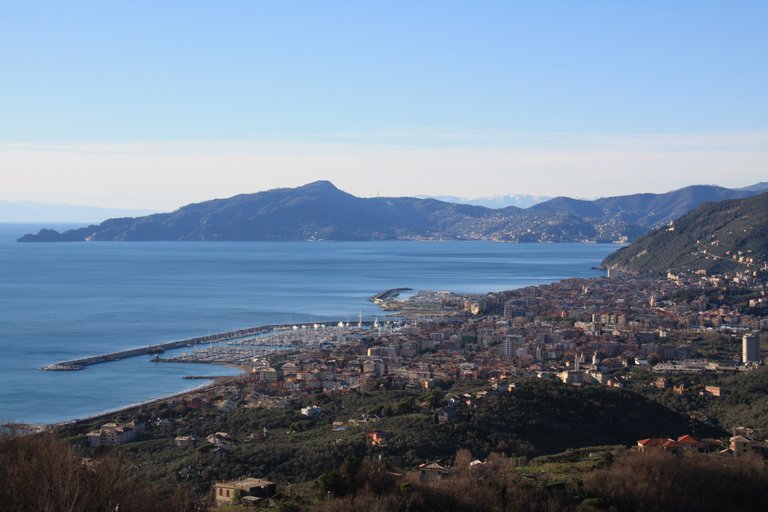 ... as interesting as this morning was to attend a bath in the sea in early winter.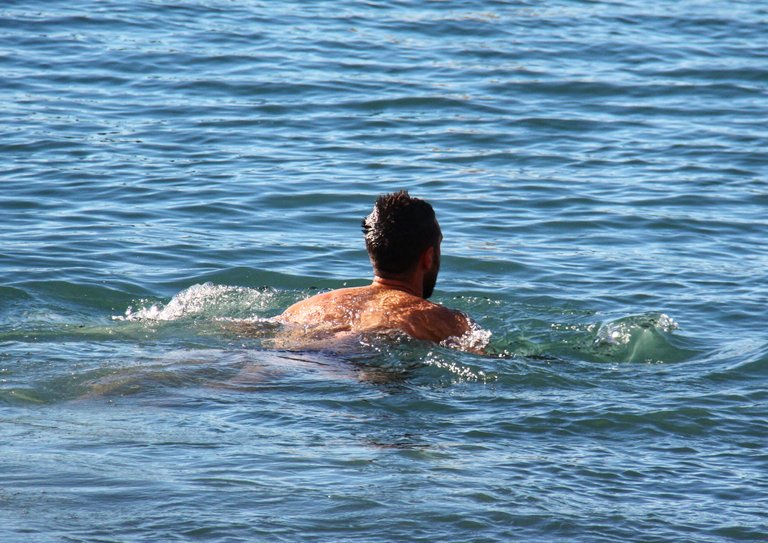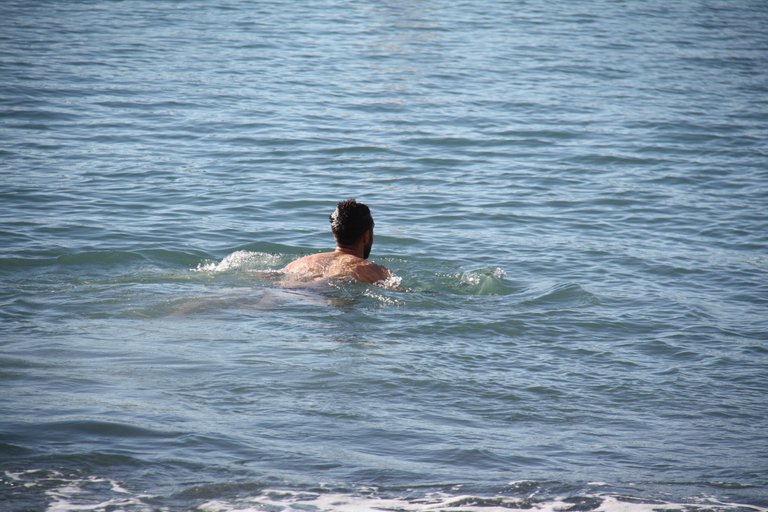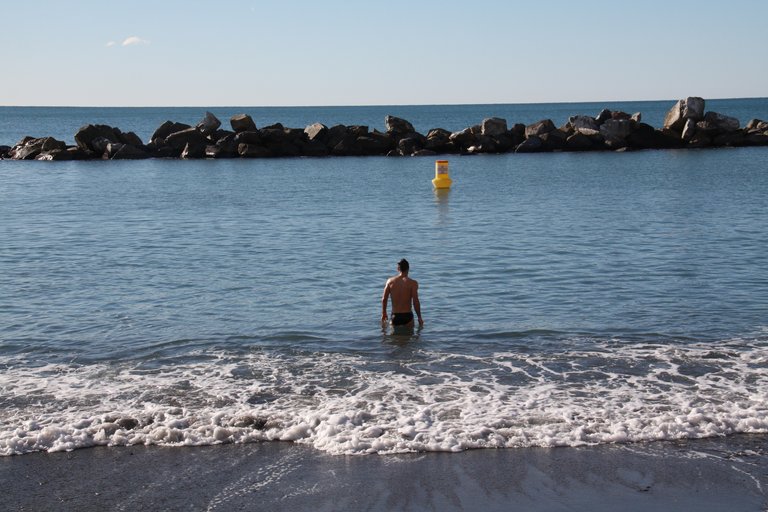 Finally, the sunset of this evening: today the wind has changed and the sea was not as rough as yesterday.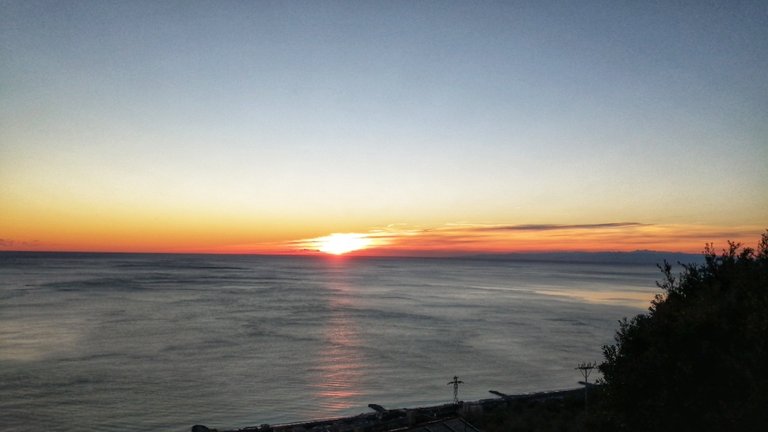 ---
Thank you for your time!
Any feedback from you is always very welcome!
If you glad, see you tomorrow? 🙏
A huge hug! 🤗


---
---
Ita 🇮🇹
Oggi pomeriggio sono tornato a Santa Giulia, che avevo raggiunto a piedi la scorsa settimana in una giornata uggiosa in compagnia di una cara amica.
Oggi, come ben puoi vedere, il cielo era limpido e il calore del sole molto piacevole!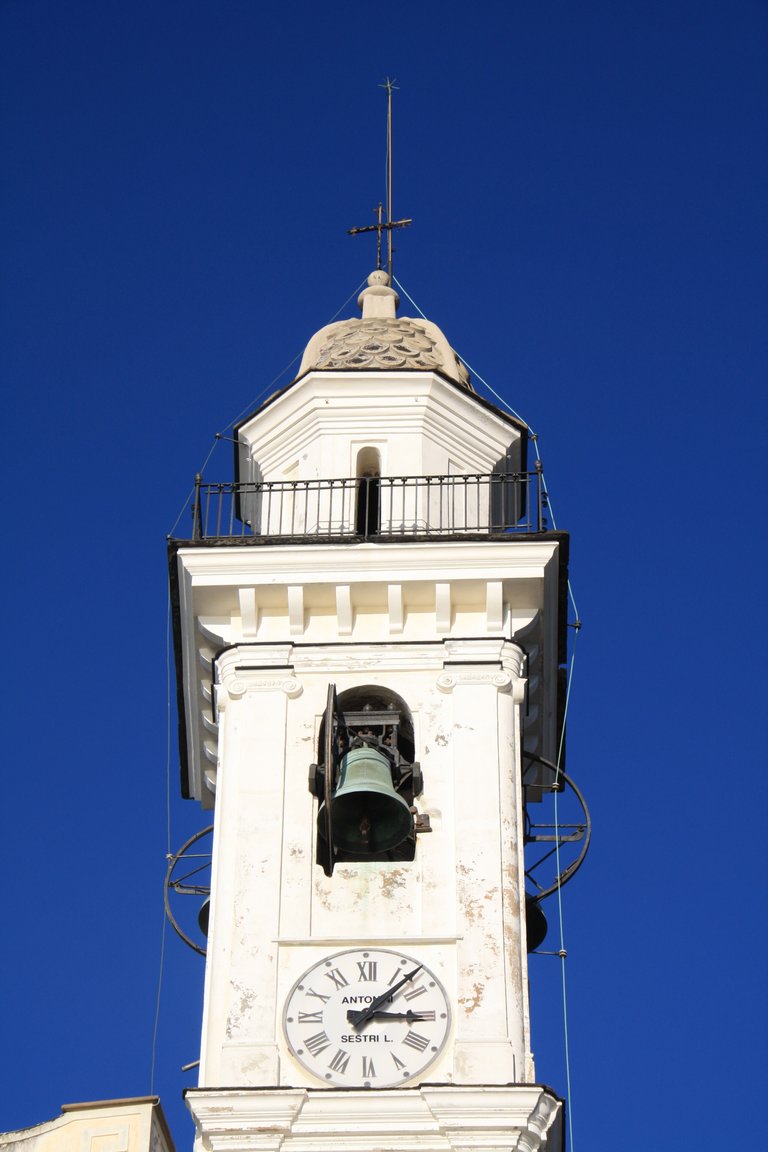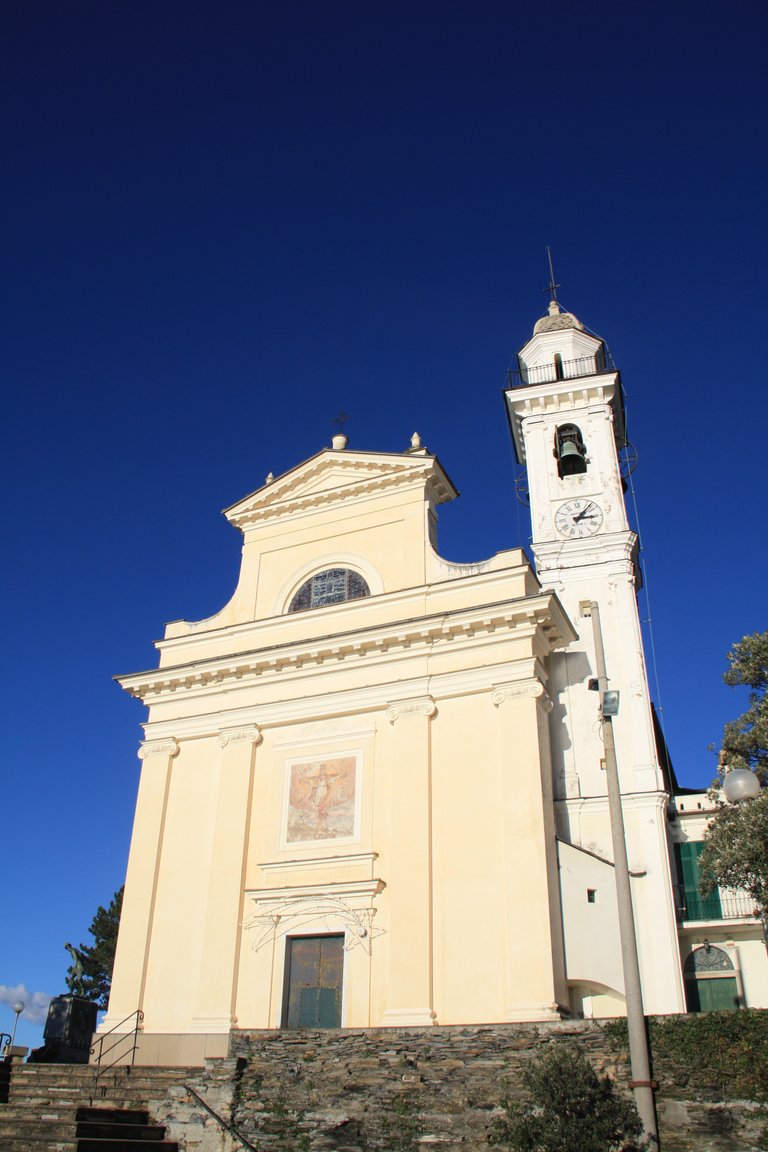 La vista, dal piazzale antistante la chiesa, è davvero meravigliosa!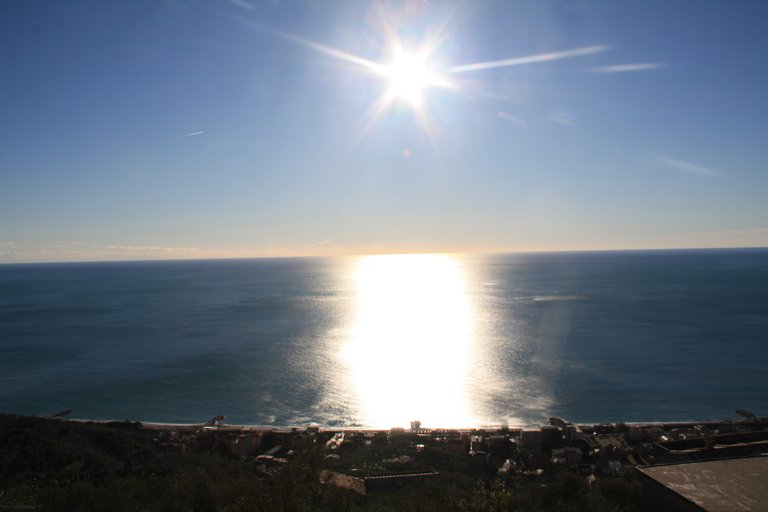 In una giornata così soleggiata, chi mai avrei potuto incontrarese non Sunny, una stupenda gatta che mi dicono sia di razza bengala?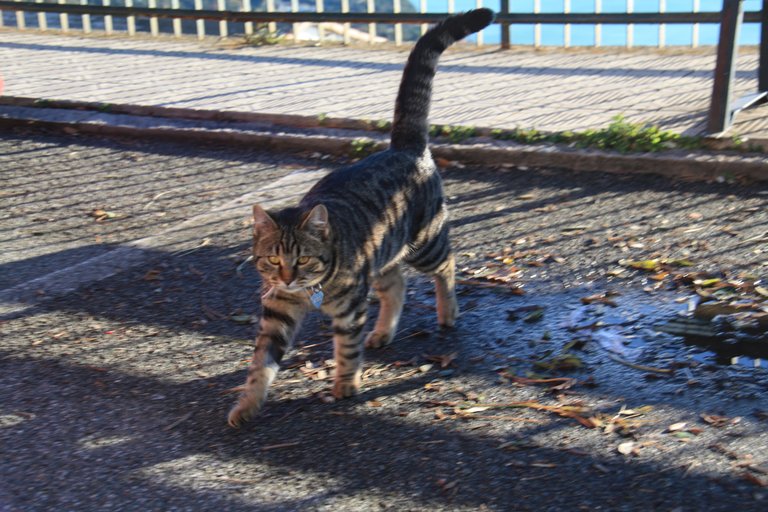 Mi ha subito dato confidenza e si è lasciata coccolare a lungo!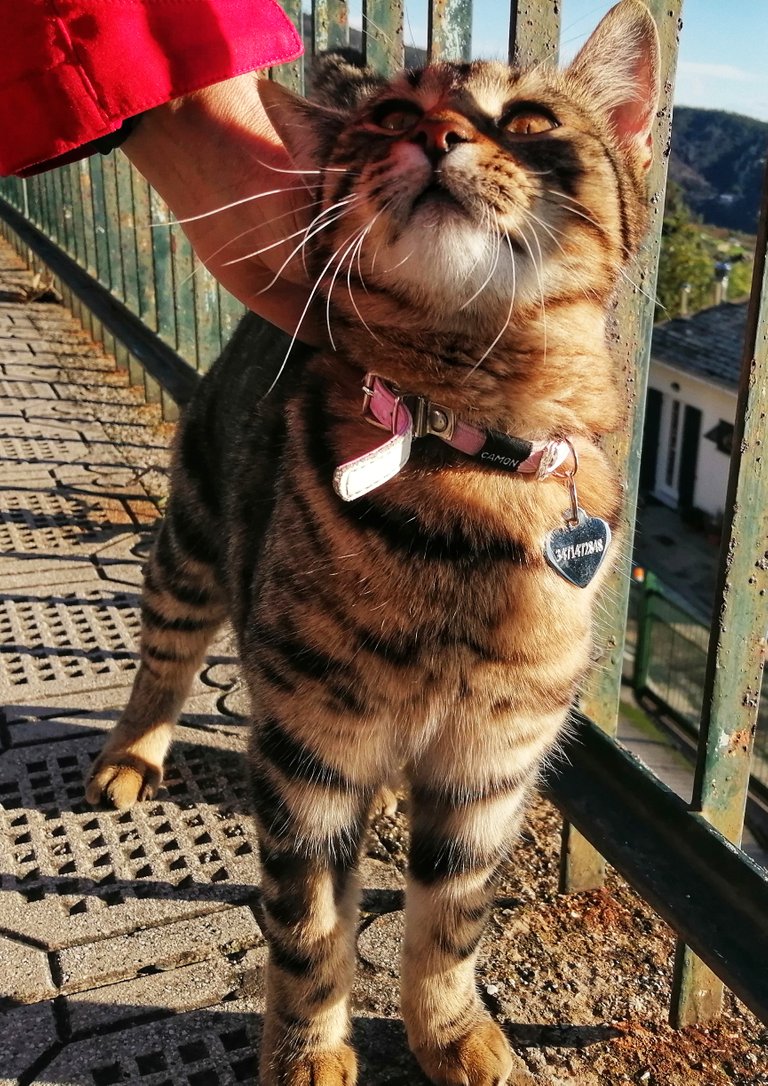 Con una così bella giornata, anche lei si è fatta un giro a Santa Giulia... chissà dove abita?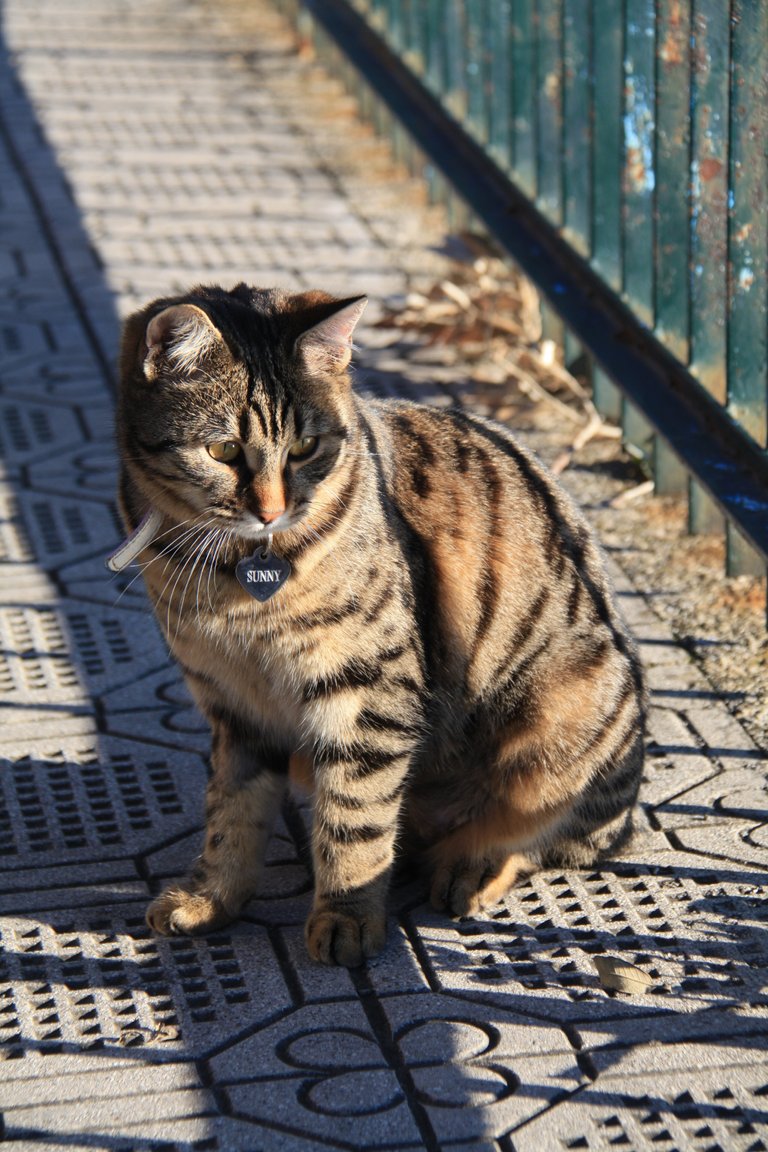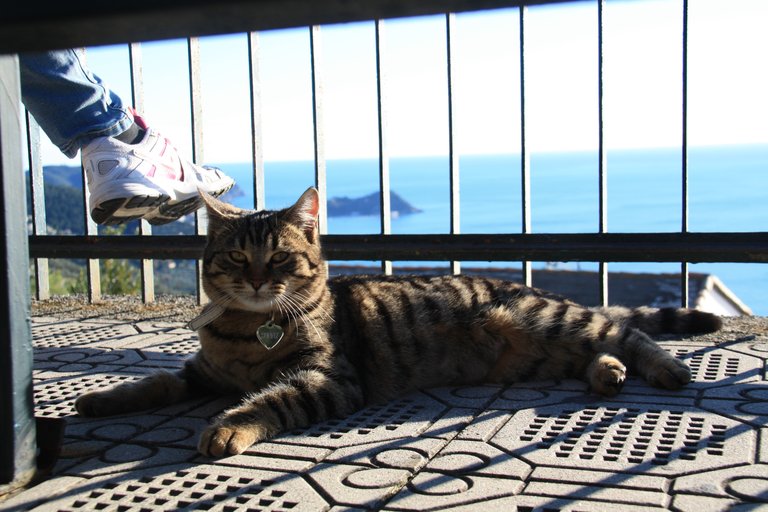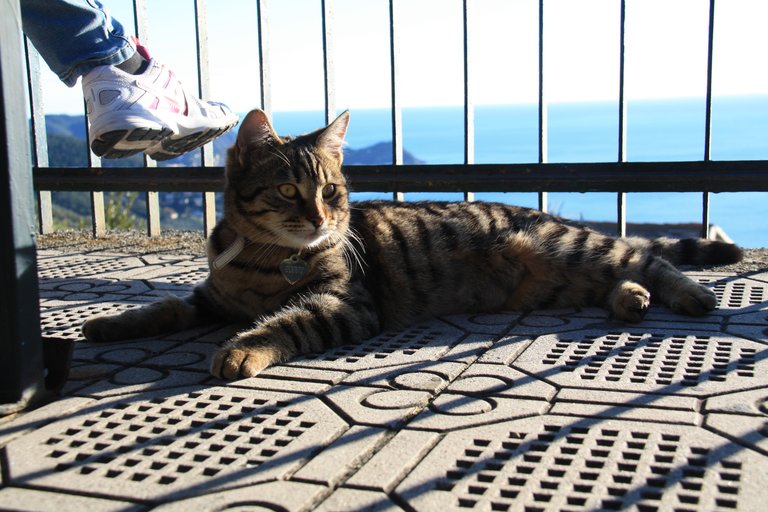 Però a un certo punto arriva un pericoloso lupo mannaro, forse stufo di stare confinato nel bosco?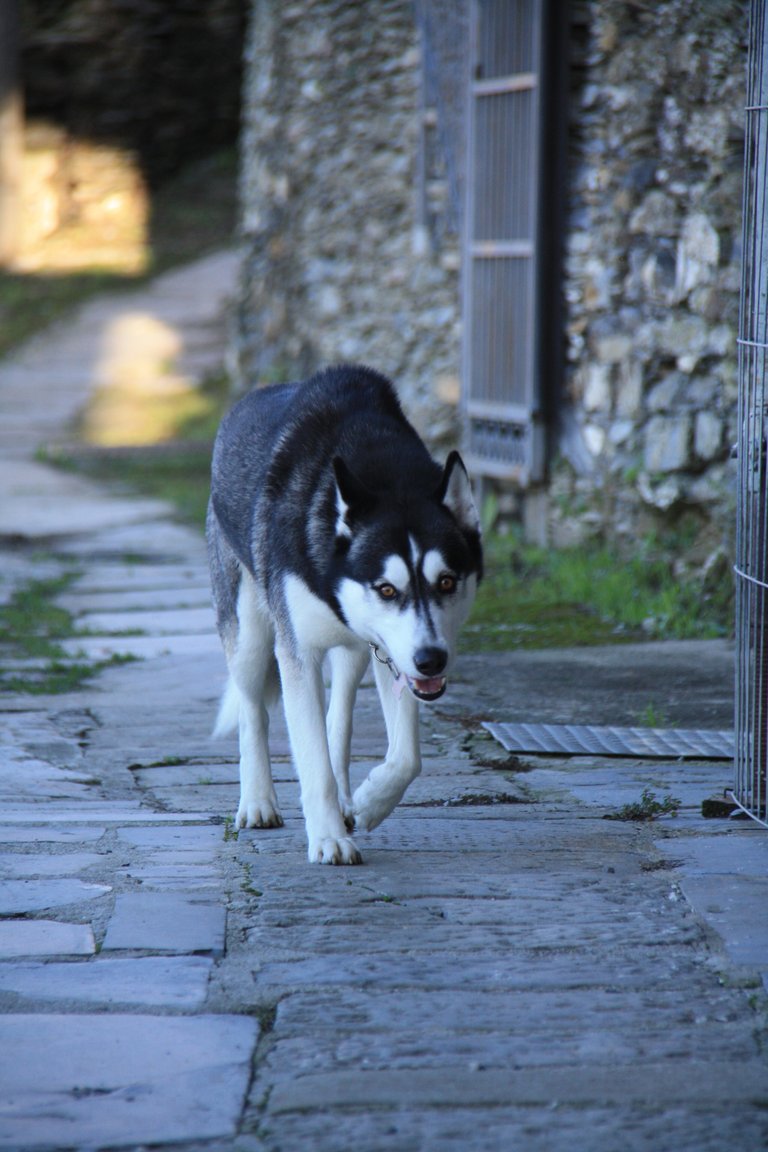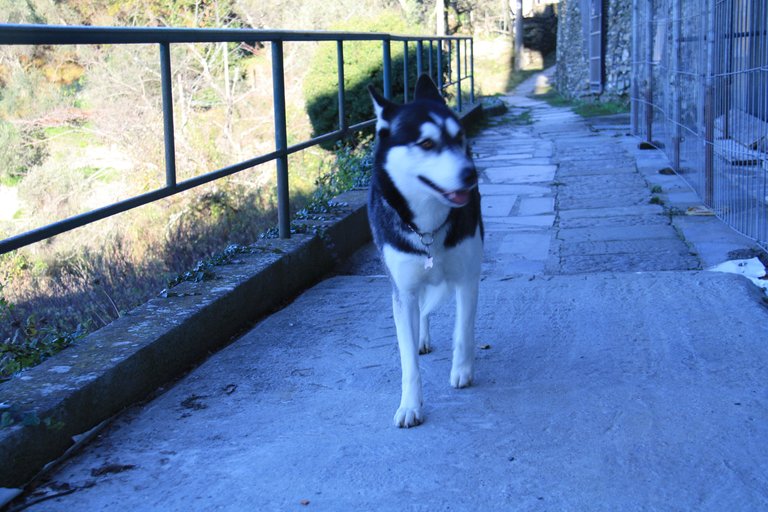 ... o più probabilmente è un'altro animale di casa in libera uscita?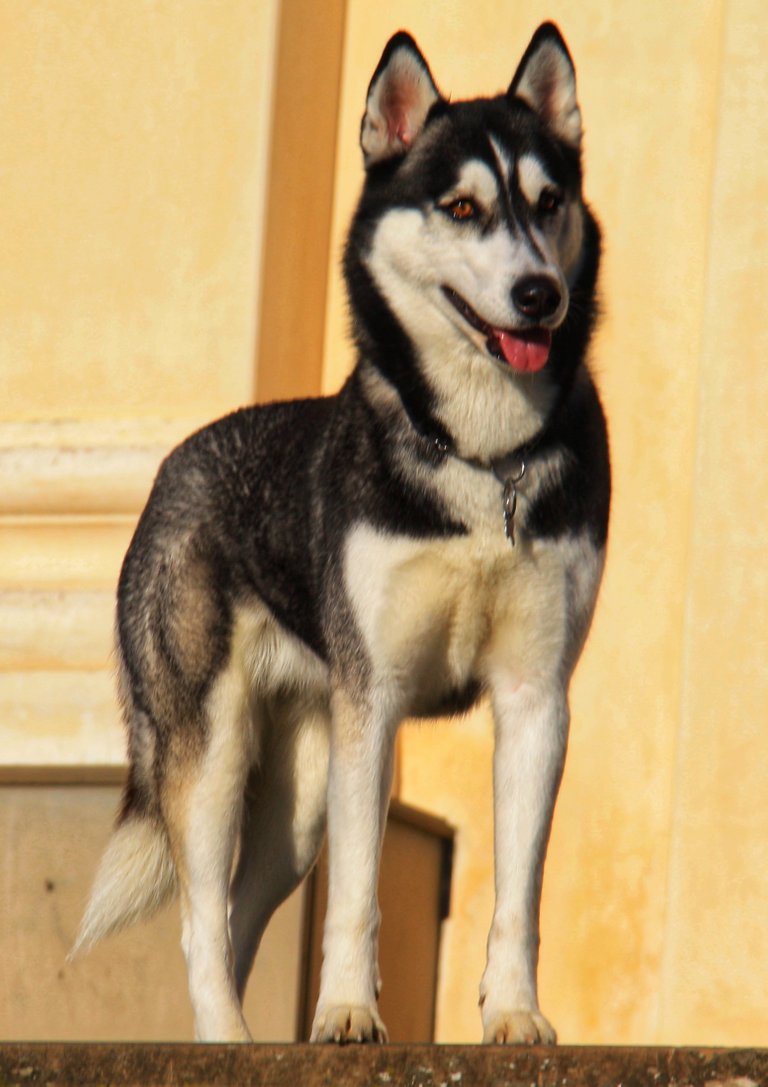 Pare che oggi, in una giornata solare, gli incontri siano tutti stellari... curioso, vero?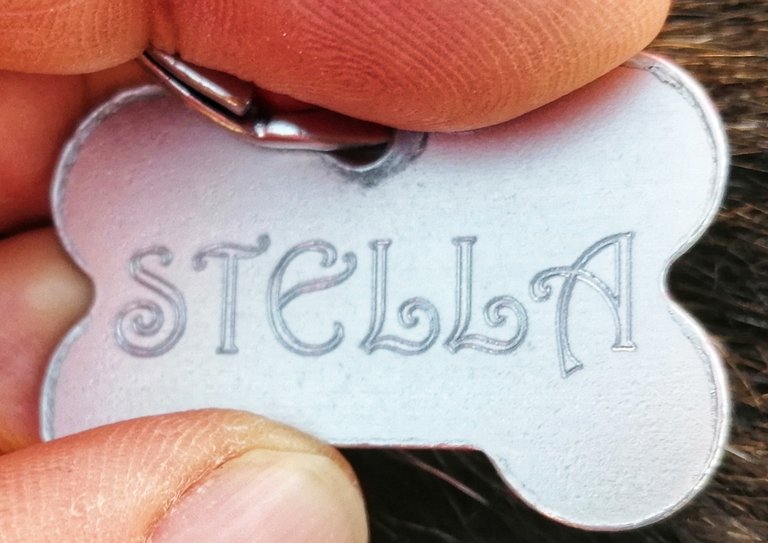 Sunny si allontana, infastidita dalla presenza del cane in libertà...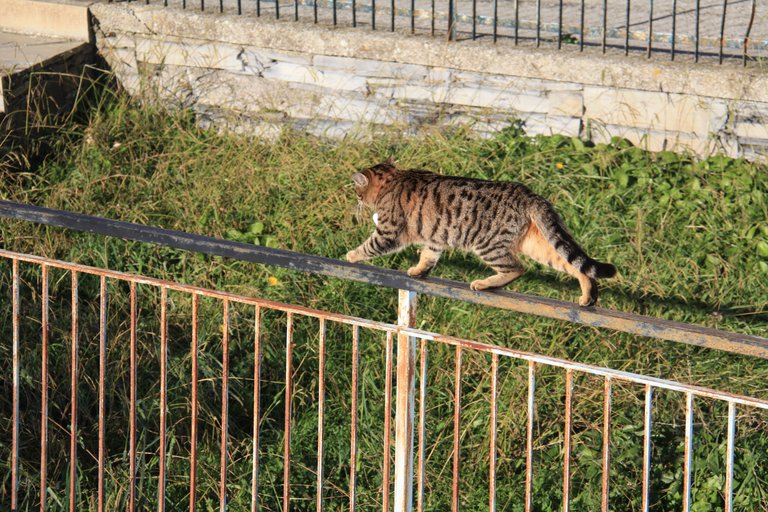 ... e lo osserva mostrando le sue emozioni!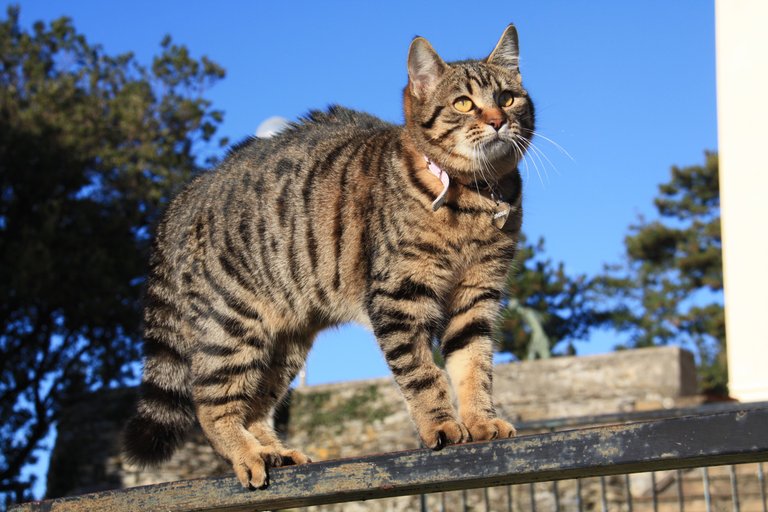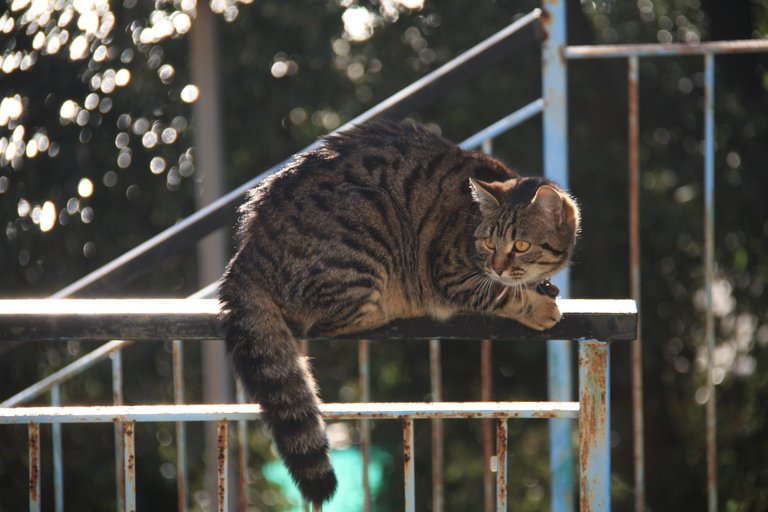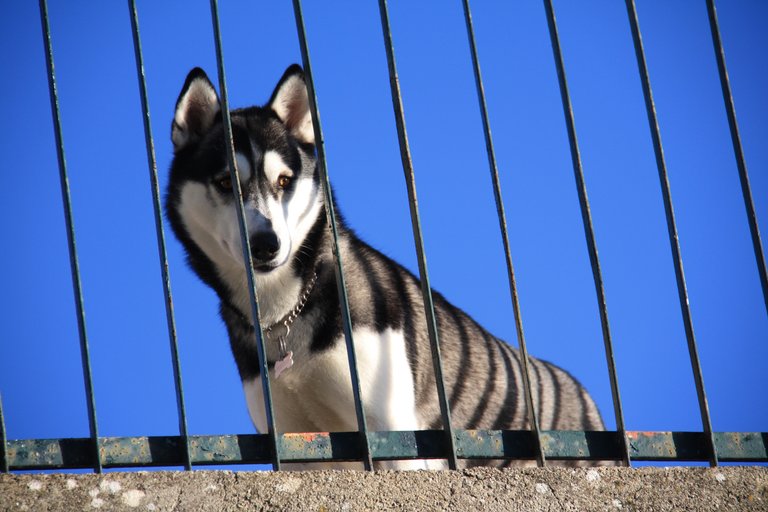 Rimango sempre affascinato dalla capacità di assoluta concentrazione che dimostrano i gatti: nulla può distorglierli dall'oggetto della loro attenzione?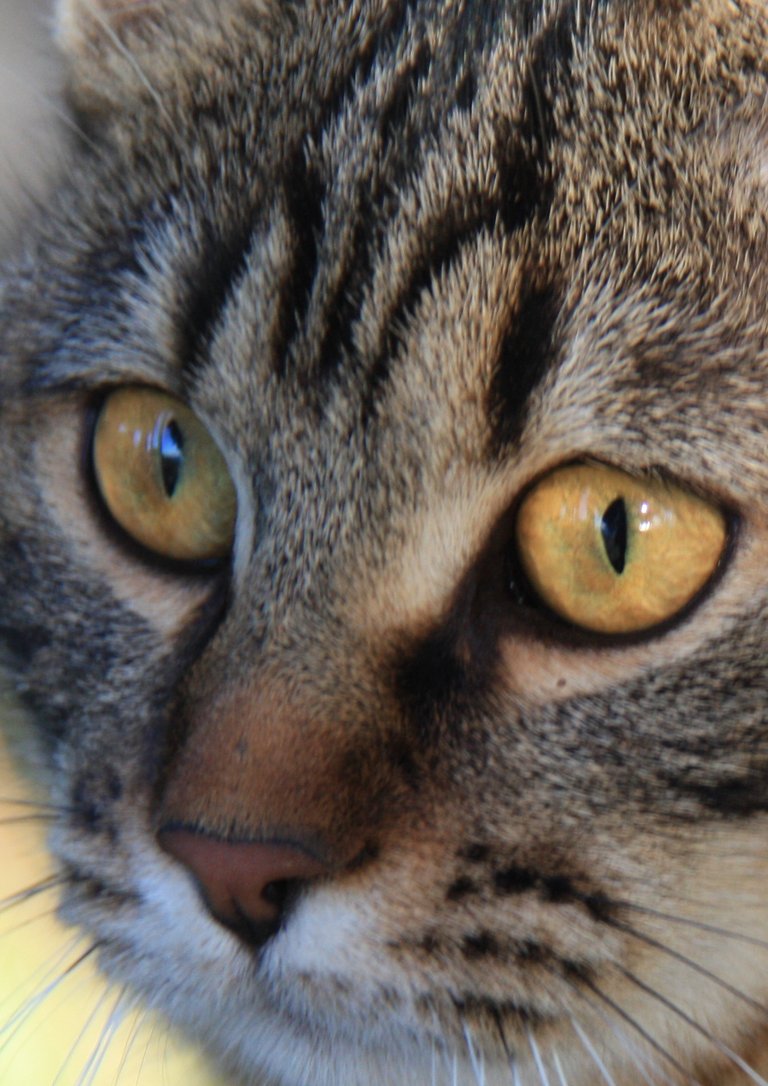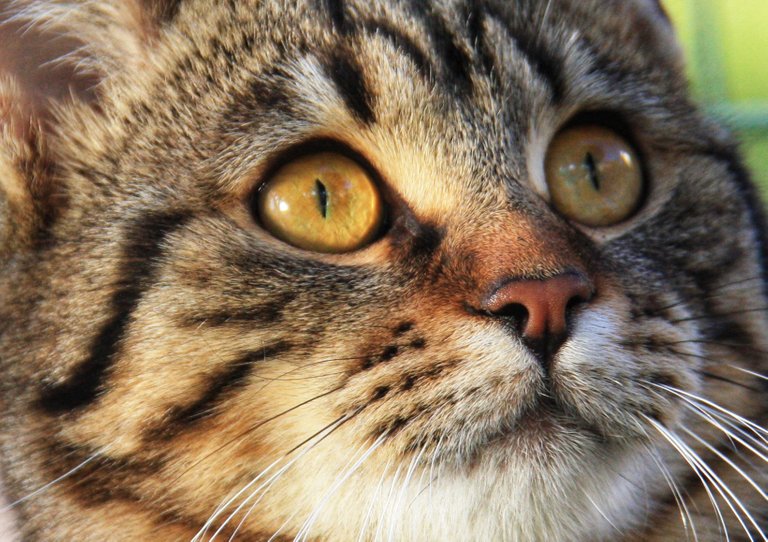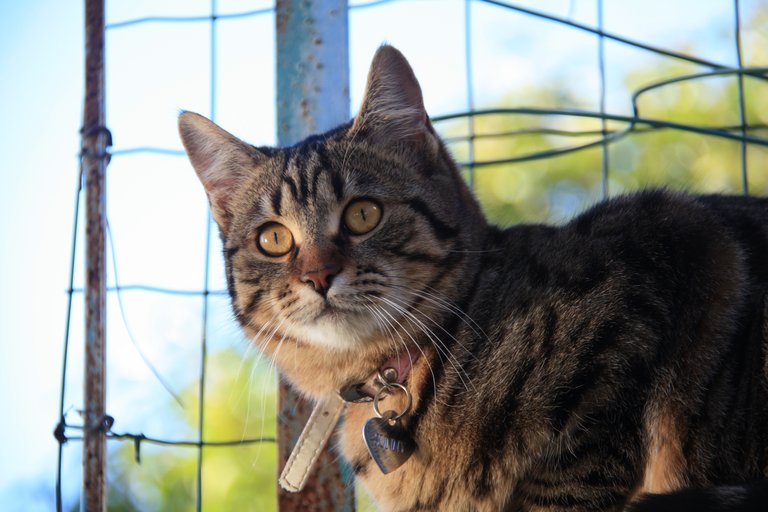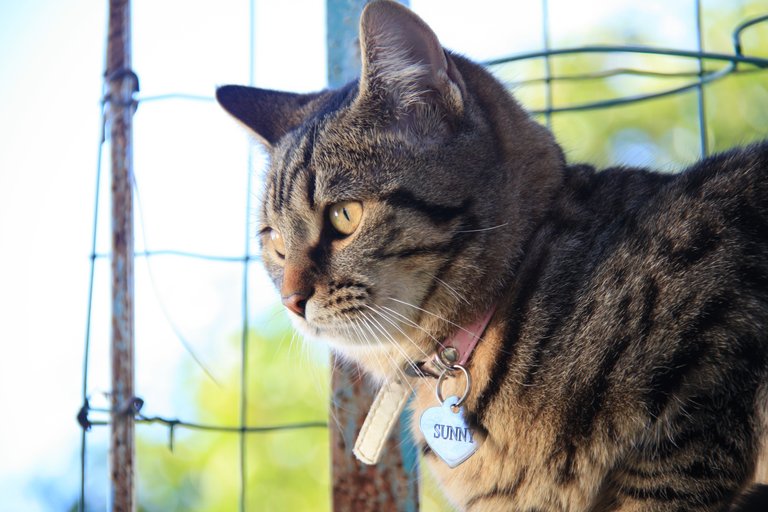 Dopo un po' di giri, saltando agilmente anche su un albero, Sunny se n'è andata.
L'altro ieri ha nevicato e, nonostante poi abbia piovuto, un po' di neve è rimasta sulla montagna più alta nell'entroterra chiavarese.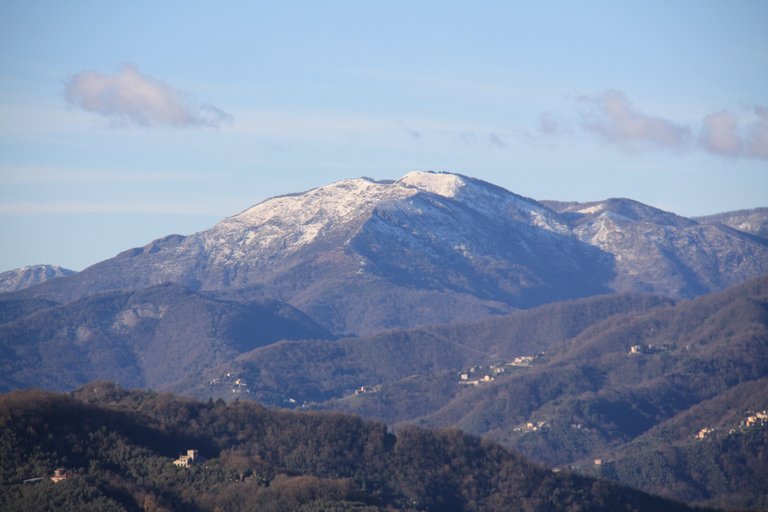 Ben più innevate le Alpi nella provincia di Savona, visibili dietro il promontorio di Portofino (che domani probabilmente sarà meta di una mia passeggiata).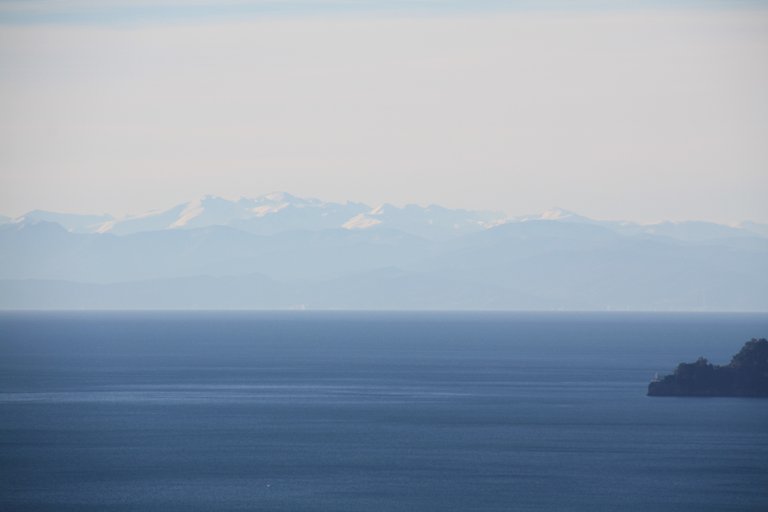 Da Santa Giulia la vista su Chiavari e sul golfo del Tigullio è davvero interessante...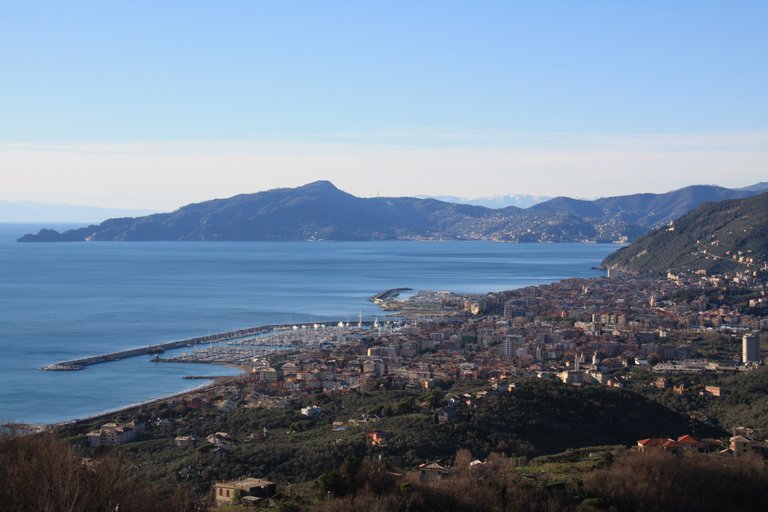 ... come interessante questa mattina è stato assistere a un bagno in mare di inizio inverno.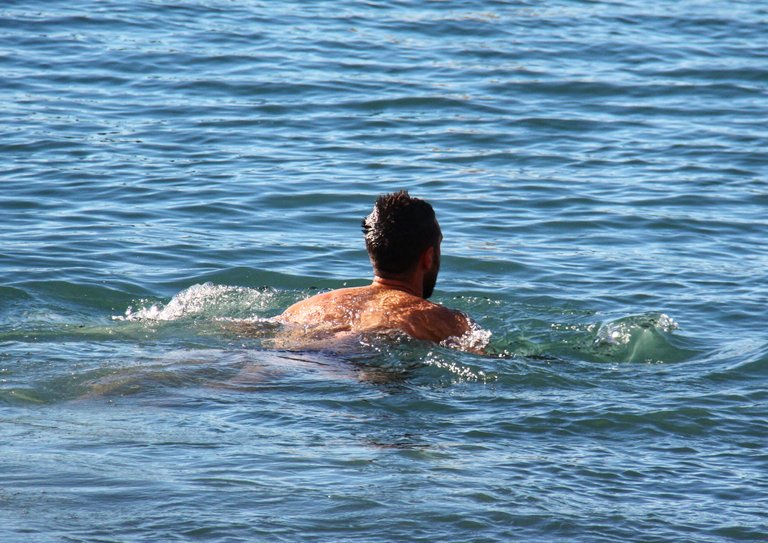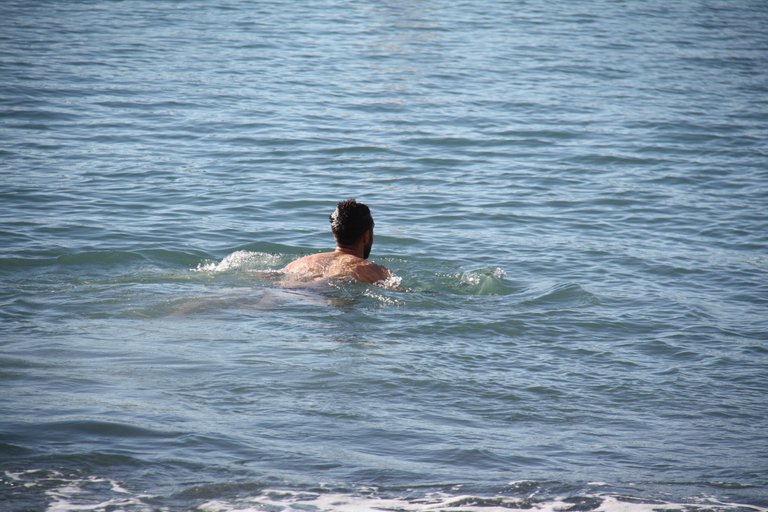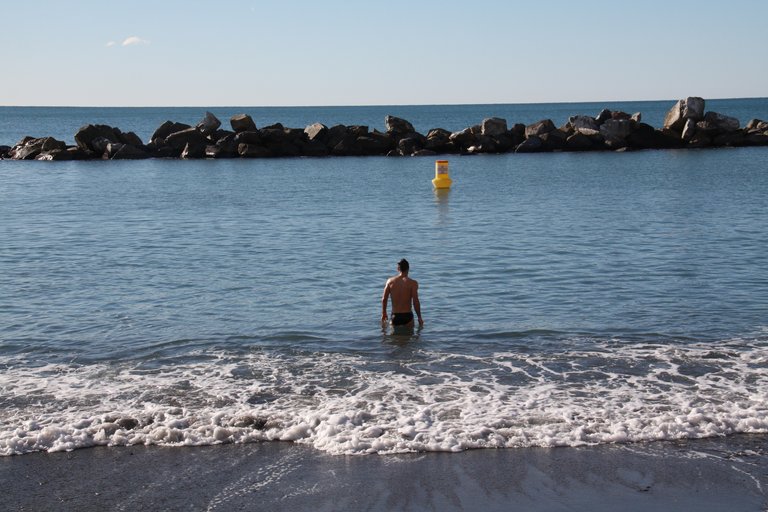 Infine, il tramonto di questa sera: oggi è cambiato il vento e il mare non era più agitato come ieri.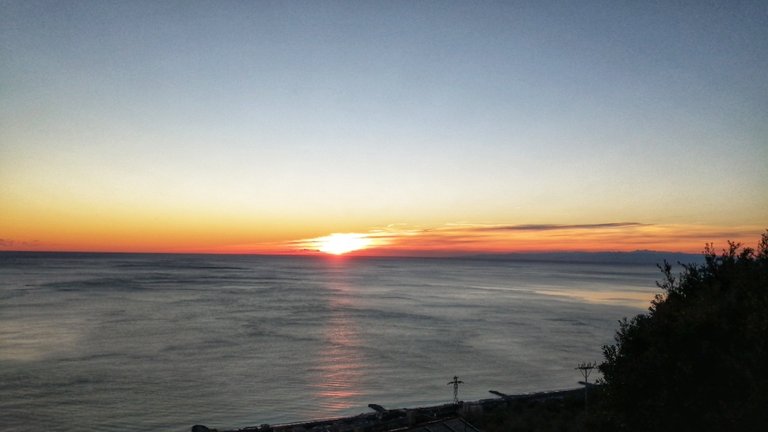 ---
Grazie per avermi dedicato il tuo tempo!
Qualsiasi tuo commento, è sempre molto gradito!
Ci si rilegge domani? 🙏
Un caro abbraccio! 🤗

(All images in this post, unless otherwise indicated, were taken by me and are licensed CC0 by @amico.sports)
.



This report was published via Actifit app (Android | iOS). Check out the original version here on actifit.io




35133