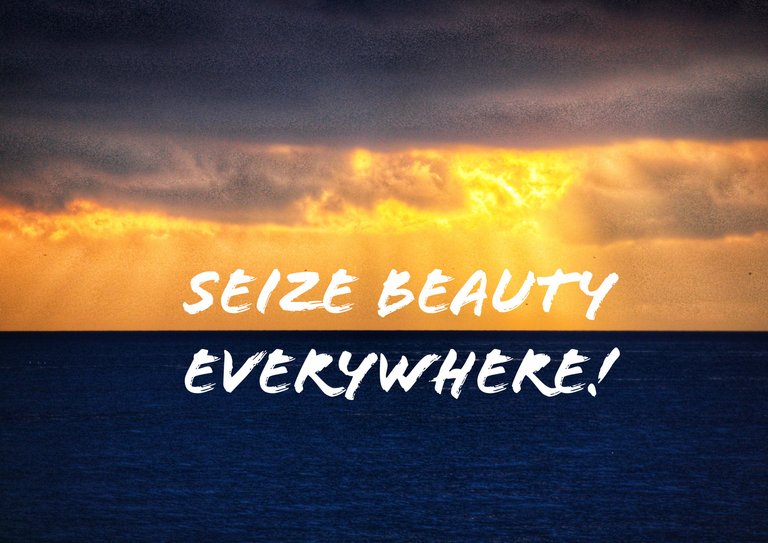 Yesterday, walking along the Entella river together with @osso and Marilù, I met a cat for the first time since I've been in Liguria: how beautiful is this big cat!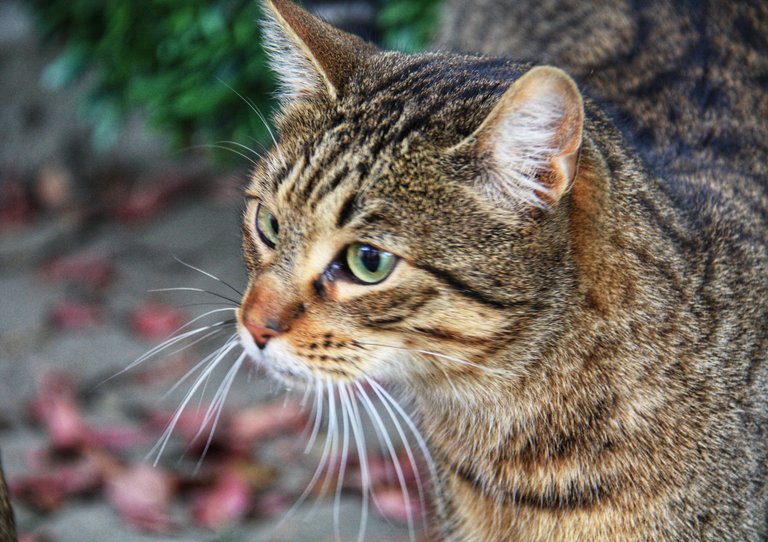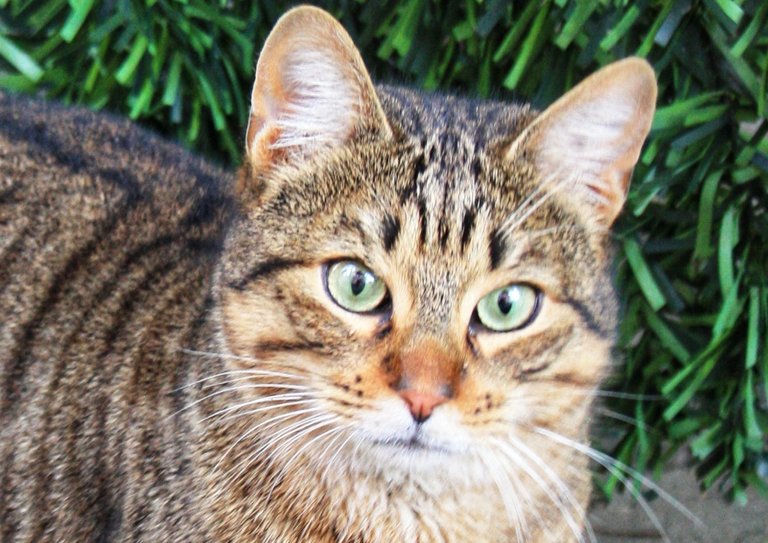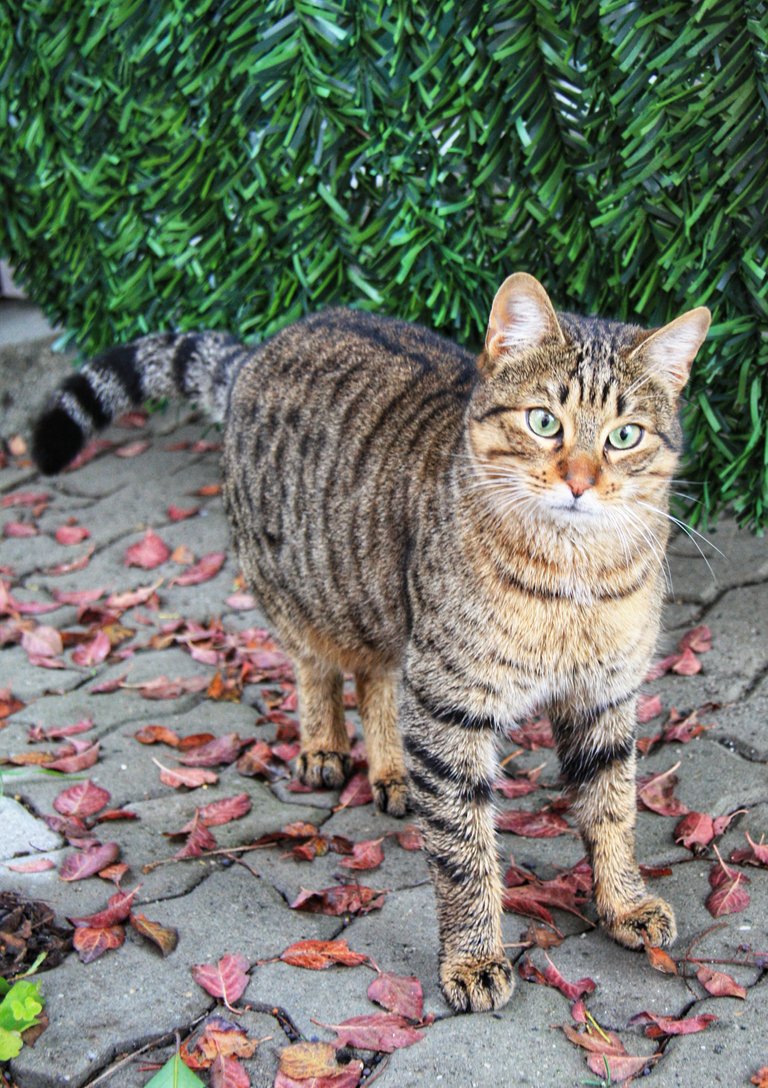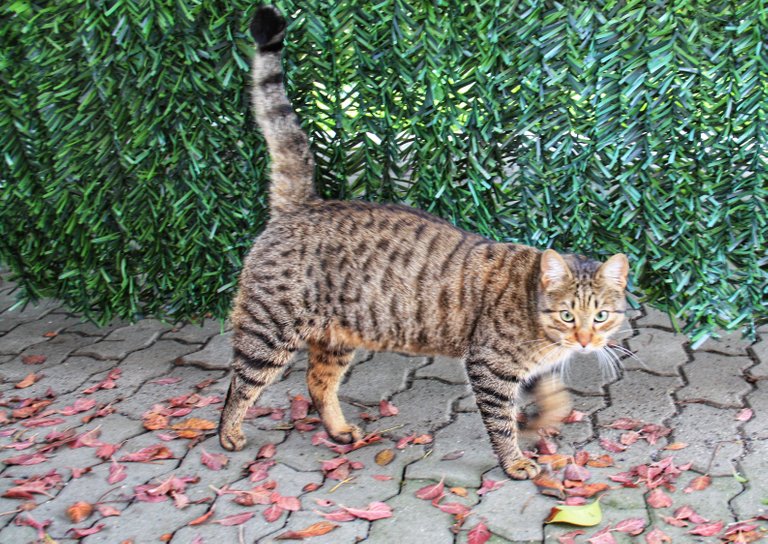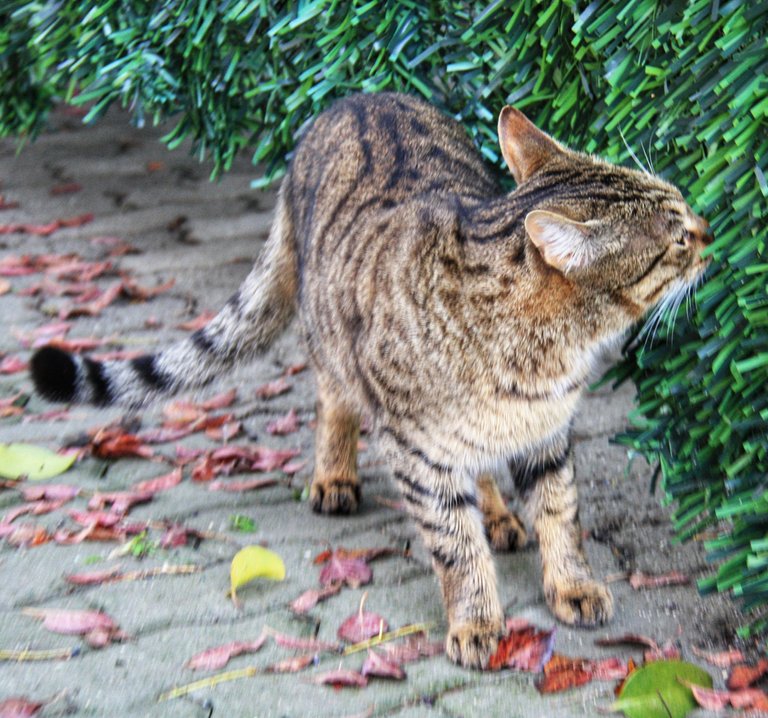 It is clear from the photos that he was not at all intimidated by the presence of Marilu, this splendid Cocker Spaniel of eighteen months...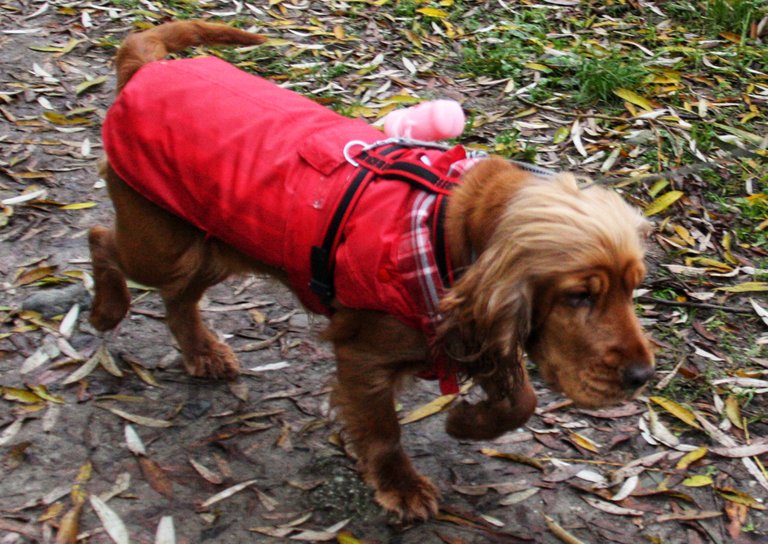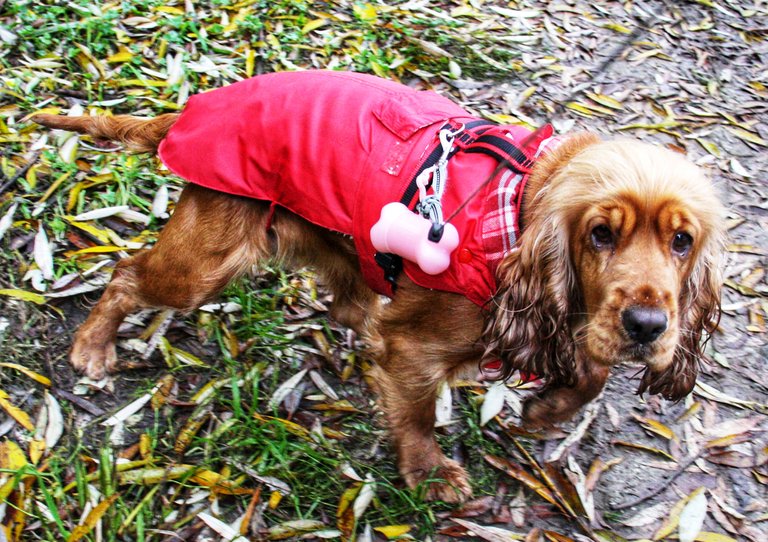 This dog is very attached to her mistress, who had stayed at home, and she showed it on the way back because - kept on the leash - she was pulling a lot... yes, I did gymnastics to my right arm! 😁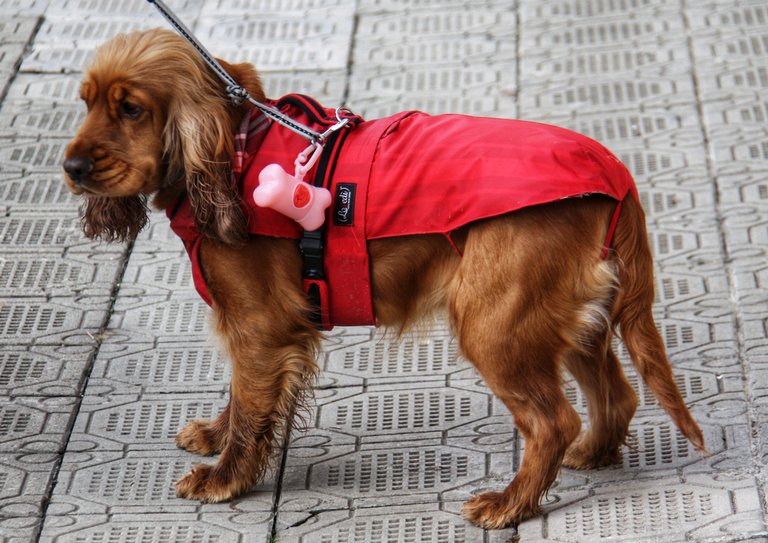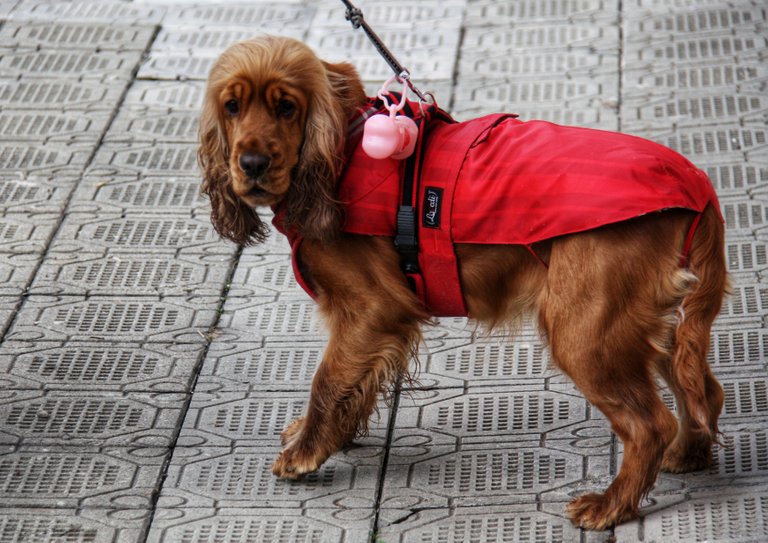 The vegetation here in Liguria benefits from the Mediterranean climate and these lemons testify it.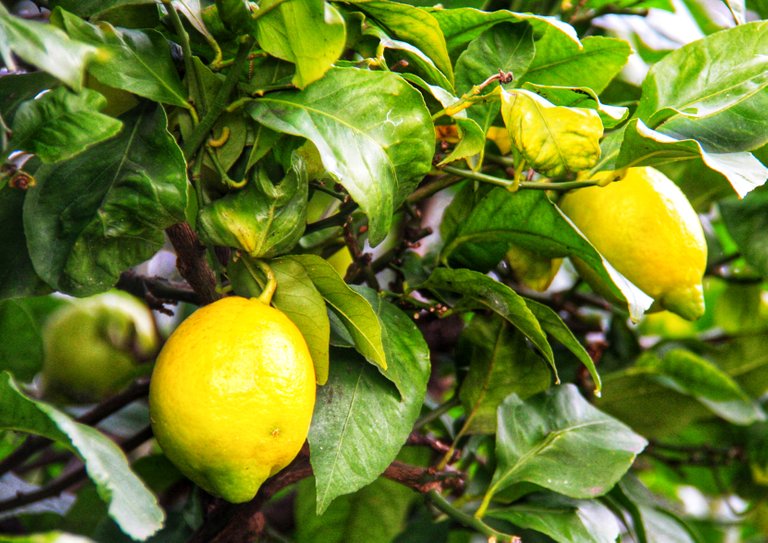 At sunset, I made a short but challenging walk uphill to the sanctuary of Nostra Signora delle Grazie, well visible from the seafront of Chiavari.
... *is a catholic place of worship (omissis) located along the state road 1 Via Aurelia, in a stretch where the coast rises steeply to the sea, with a wooded slope. The sanctuary overlooks the sea, and is still as visible to sailors today as it was in the past.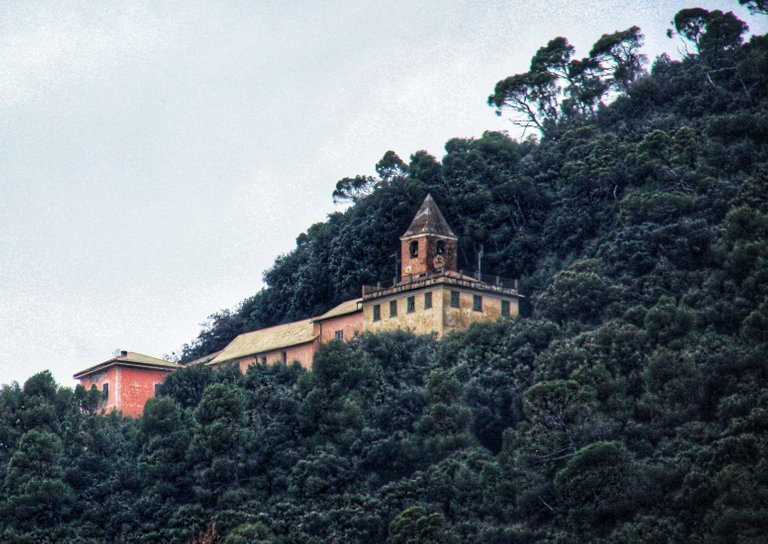 *In its interior there is a cycle of frescoes by Teramo Piaggio and the most important one by Luca Cambiaso. The latter, located on the counter-façade, depicts the Last Judgement and dates back to 1550.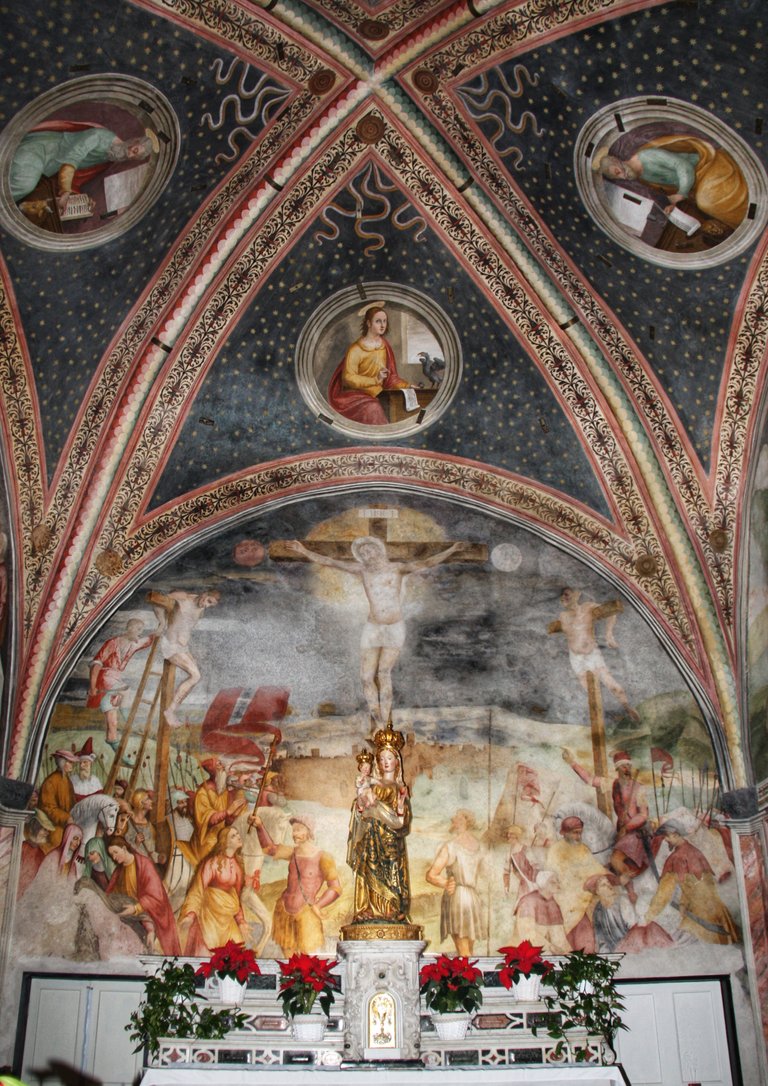 The Vaccà or Vaccari family, who managed the vestry of the sanctuary of Le Grazie in the 16th and 17th centuries, were the commissioners of these pictorial cycles. Since 1528 their family had been members of the Albergo dei Promontorio in Genoa. They were loyal to the Genoese Doria family, and in 1587 a member of the family, Davide Vacca became doge of the Republic of Genoa from 14 November 1587 to 14 November 1589.
Luca Cambiaso's fresco is related to the social rise of the Vaccari family; for this reason the painter was asked to paint a theme that was up to date with the latest Roman news, such as the Last Judgement in Michelangelo's Sistine Chapel. Luca Cambiaso was chosen because of his relationship with the Dorias, as the artist had frescoed the palace of Antonio Doria.*
The sanctuary is also remembered for the many vows made by sailors, among whom his cult was alive. The Last Supper is also depicted here.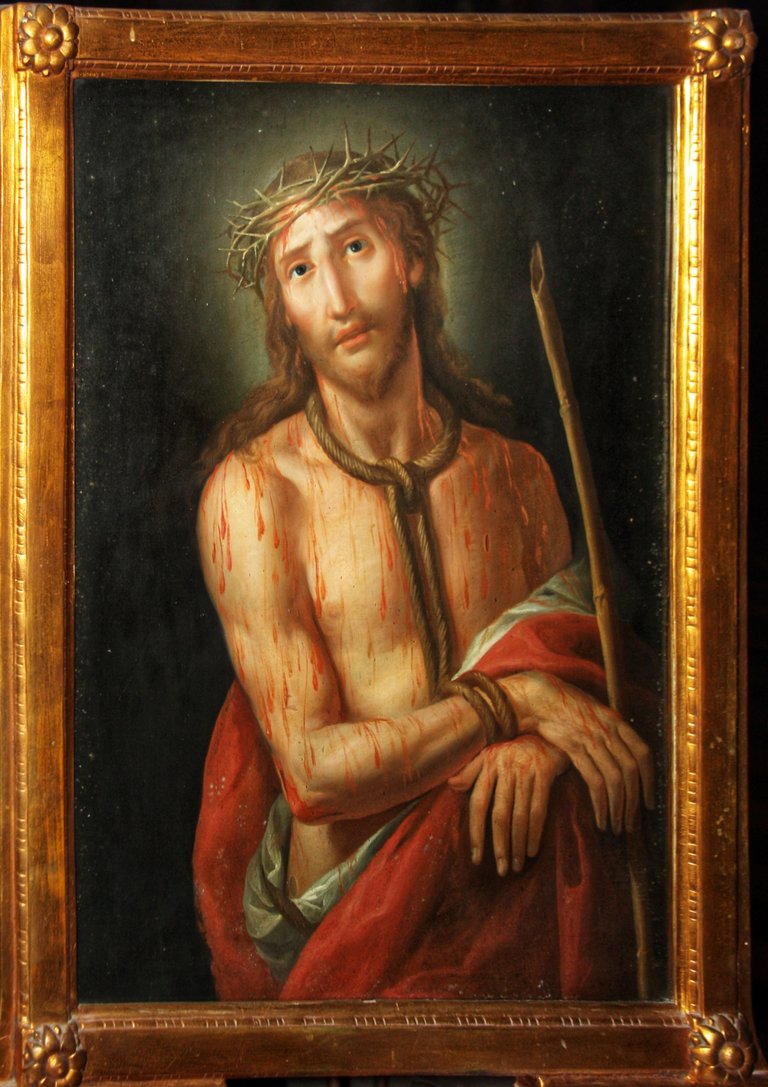 This painting is very unusual because it is not hung on a wall, but suspended on a pedestal so that both the front and the back can be seen.
It depicts Christ flagellated and the back is particularly impressive... don't you agree?
From the outside of the Sanctuary, I shot the promontory of Portofino (famous place frequented by rich people) and the sun at sunset.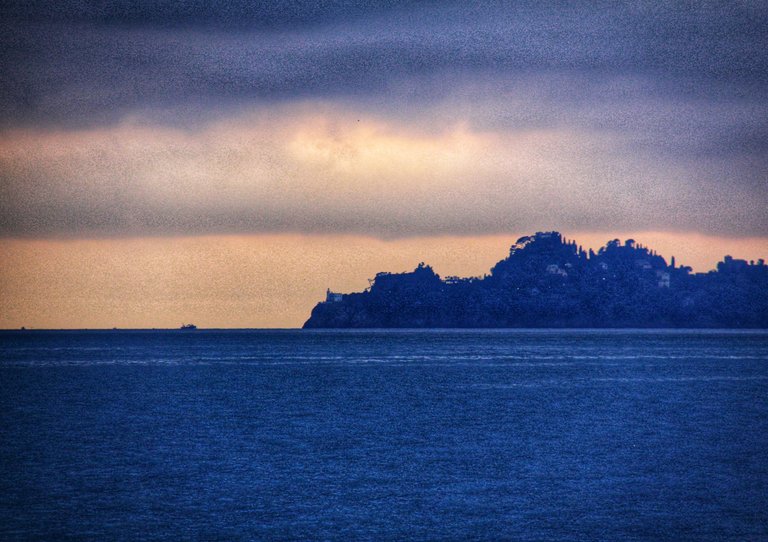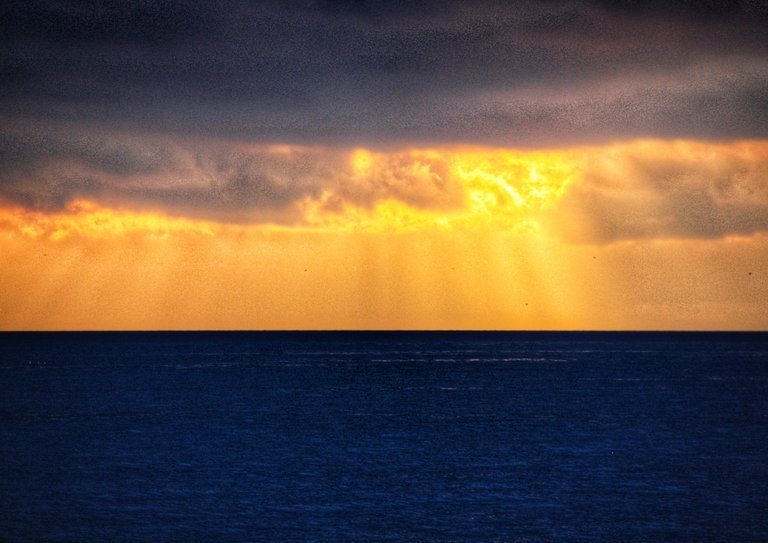 Coming back from the Sanctuary, taking advantage of the car passage of the very kind Ligurian DOC named Marco - that I met on that occasion - I made a tour through the streets of the centre of Chiavari, in a swarm of people.
The following photos were taken the night before, during the "plandemic curfew"...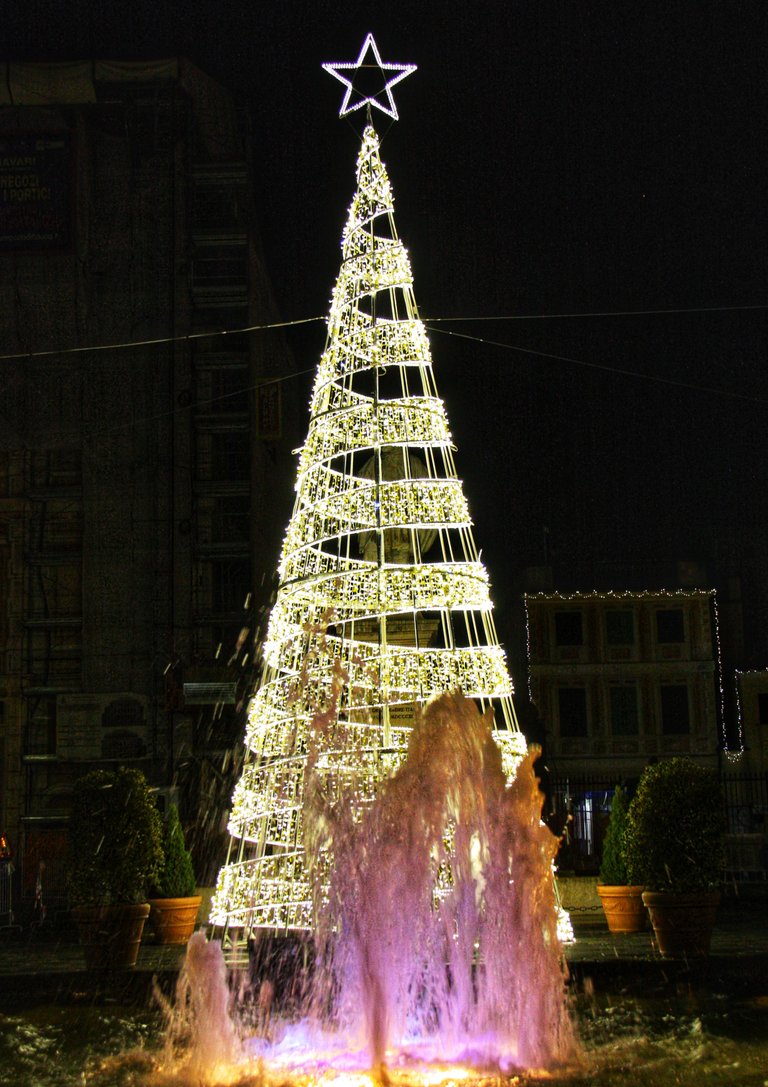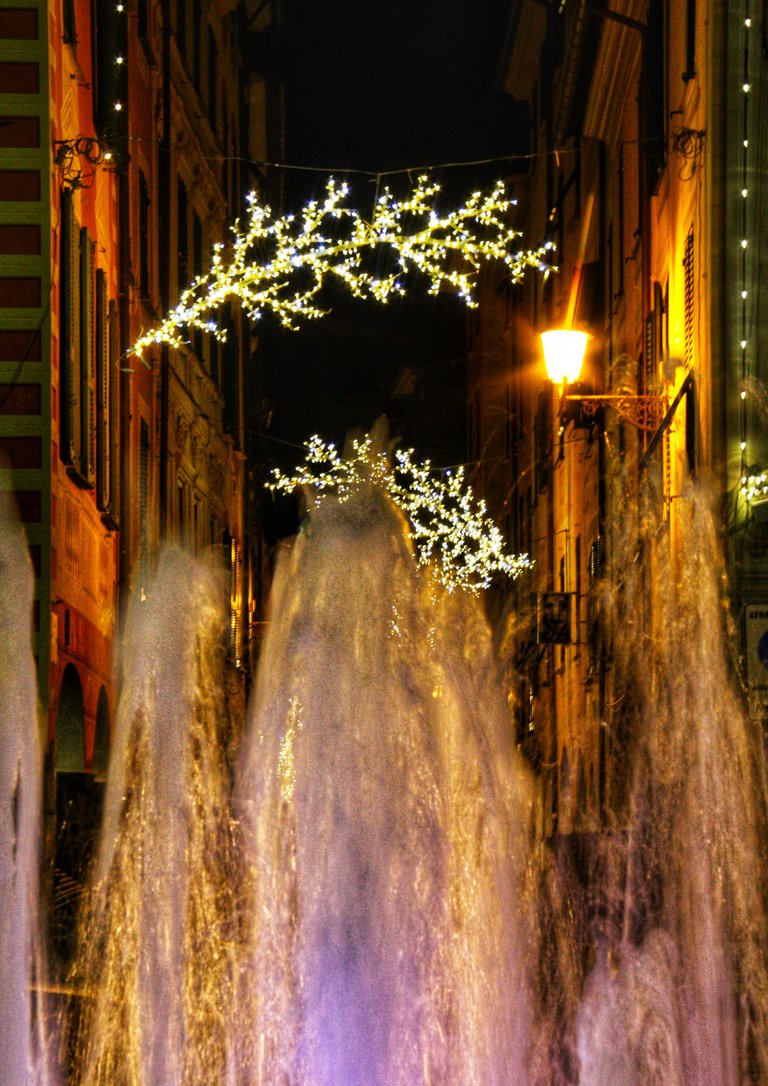 Piazza Mazzini](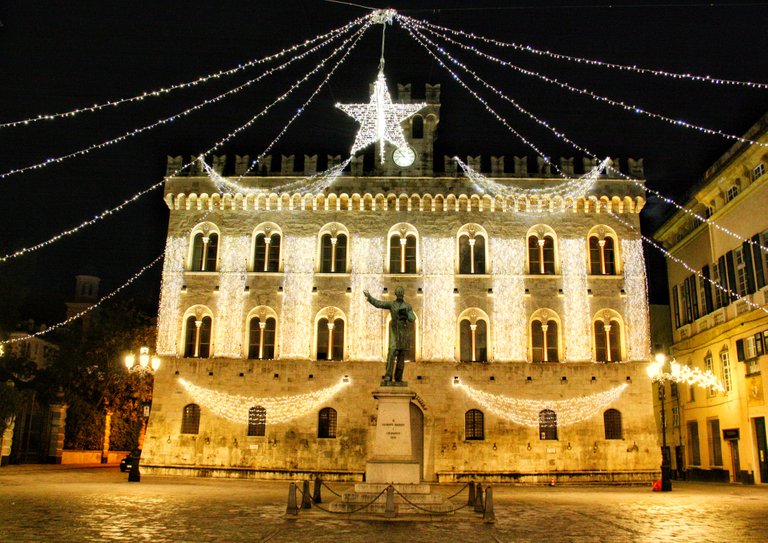 )
---
Thank you for your time!
Any feedback from you is always very welcome!
If you glad, see you tomorrow? 🙏
A huge hug! 🤗


---
---
Ita 🇮🇹
Ieri, passeggiando lungo il fiume Entella assieme a @osso e a Marilù, ho incontrato per la prima volta da quando sono in Liguria un gatto: ma quanto bello è 'sto micione!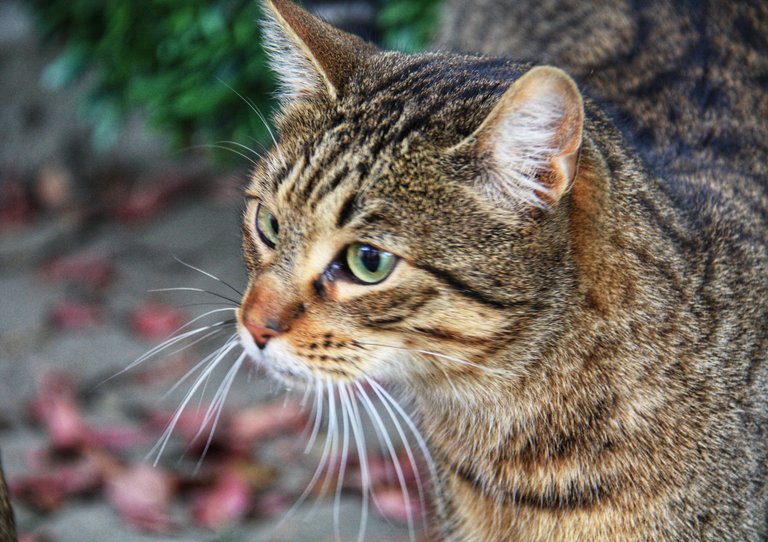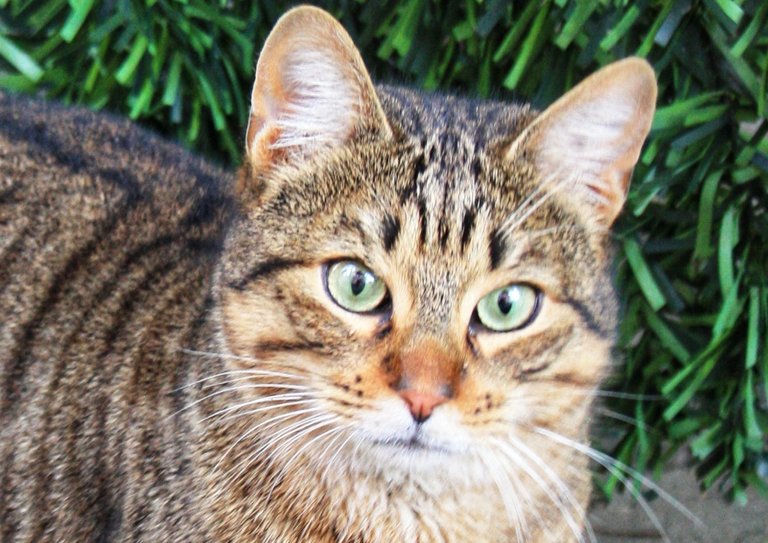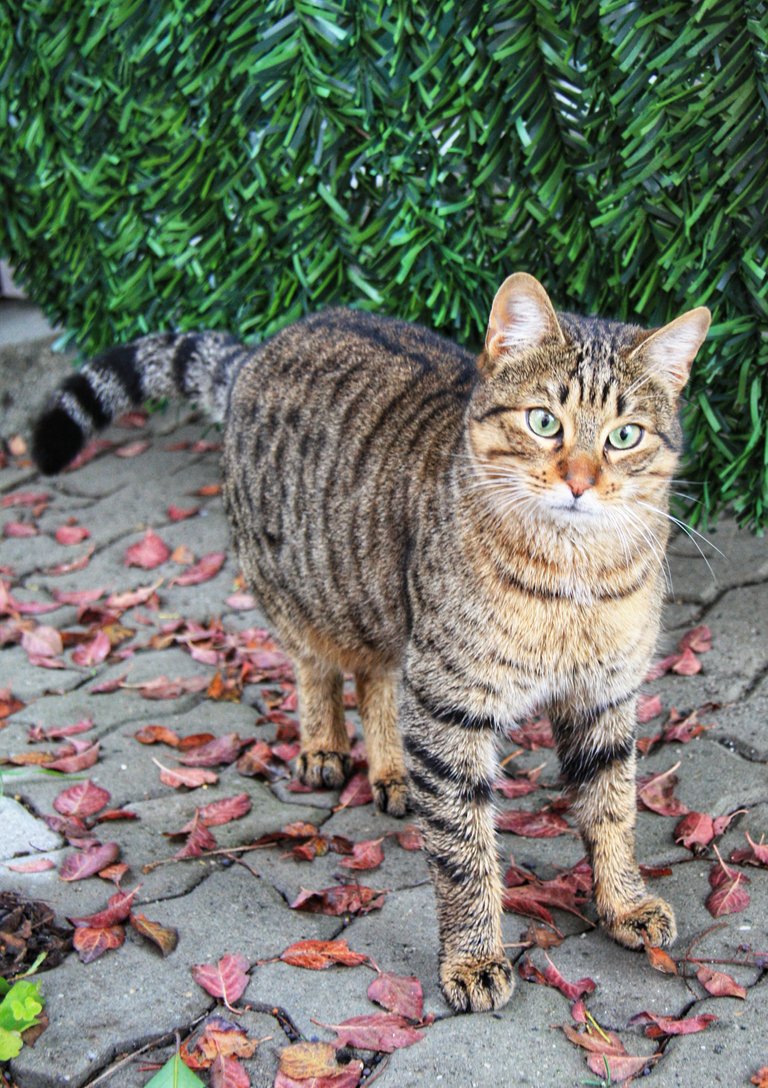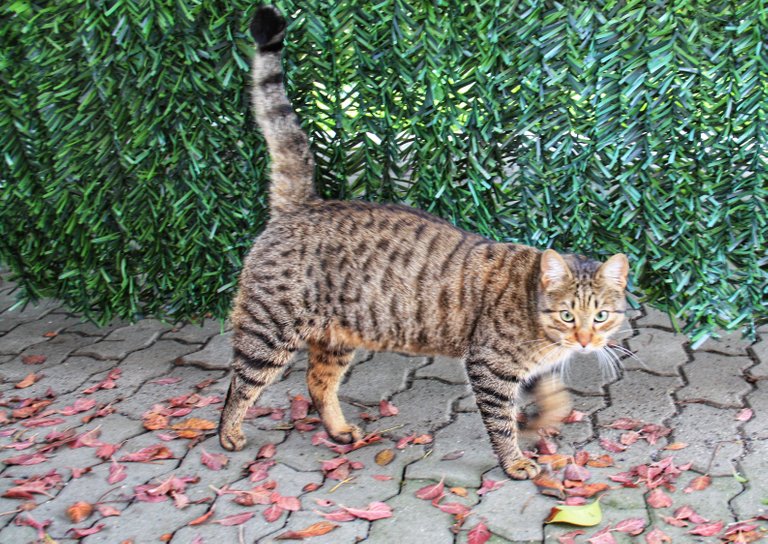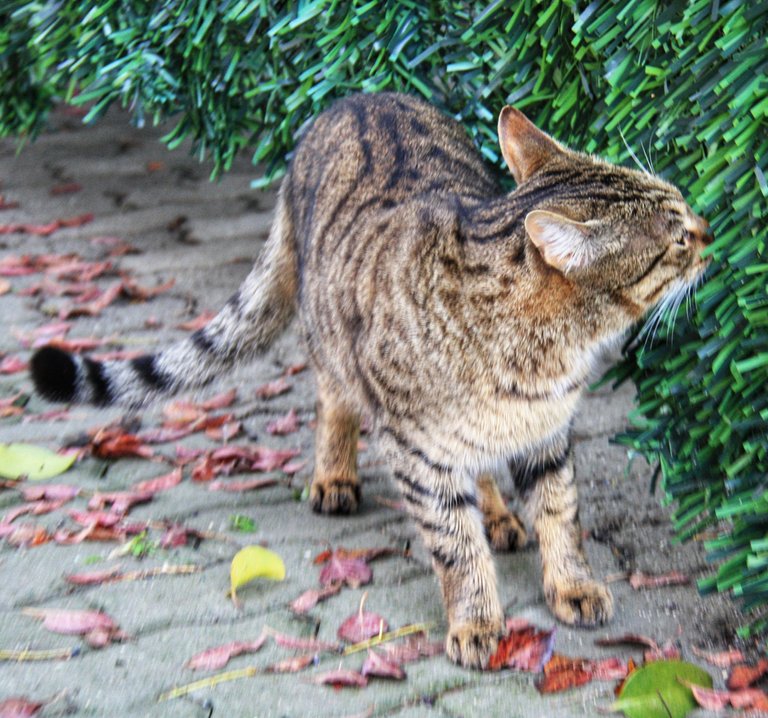 Mi pare evidente anche dalle foto che non era per nulla intimidito dalla presenza di Marilù, questa splendida Cocker Spaniel di diciotto mesi...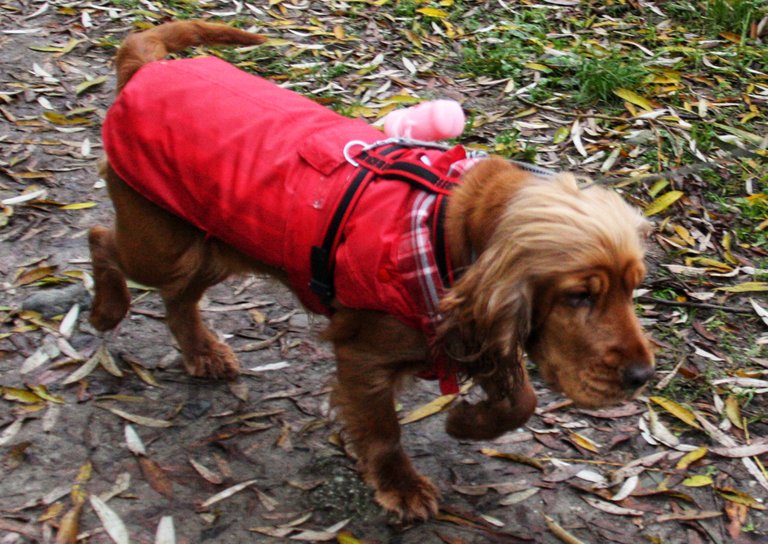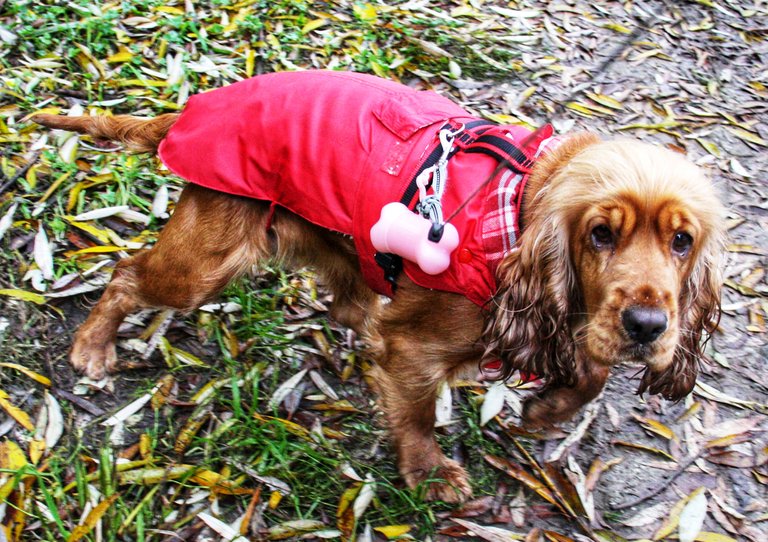 Questa cagnolina è molto attaccata alla sua padrona, che era rimasta a casa, e lo ha ampiamente dimostrato sulla strada del ritorno perchè - tenuta al guinzaglio - tirava parecchio... si, insomma, ho fatto ginnastica al mio braccio destro! 😁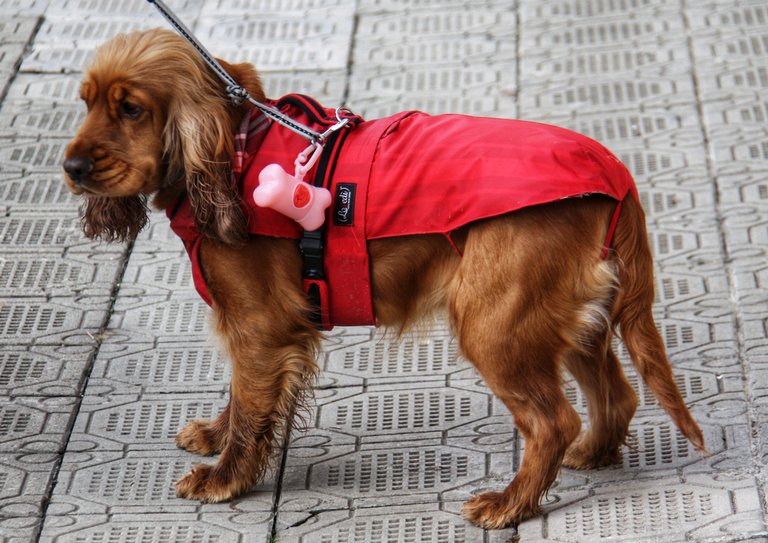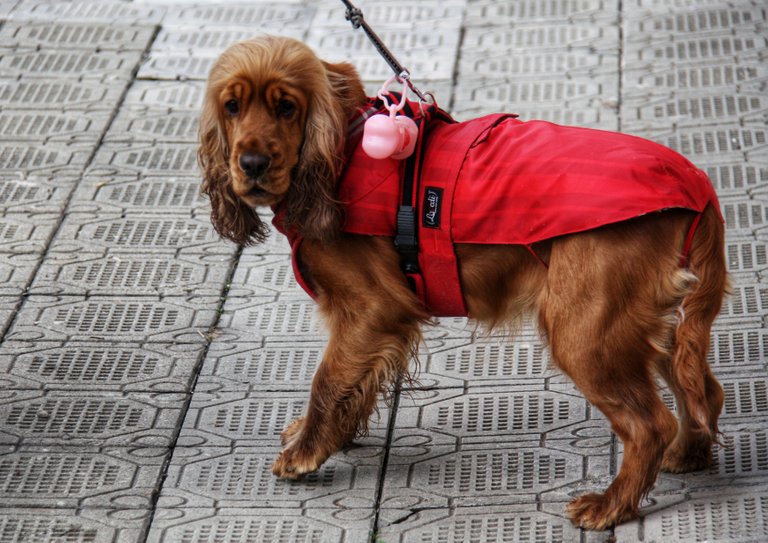 La vegetazione qui in Liguria beneficia del clima mediterraneo e questi limoni lo testimoniano.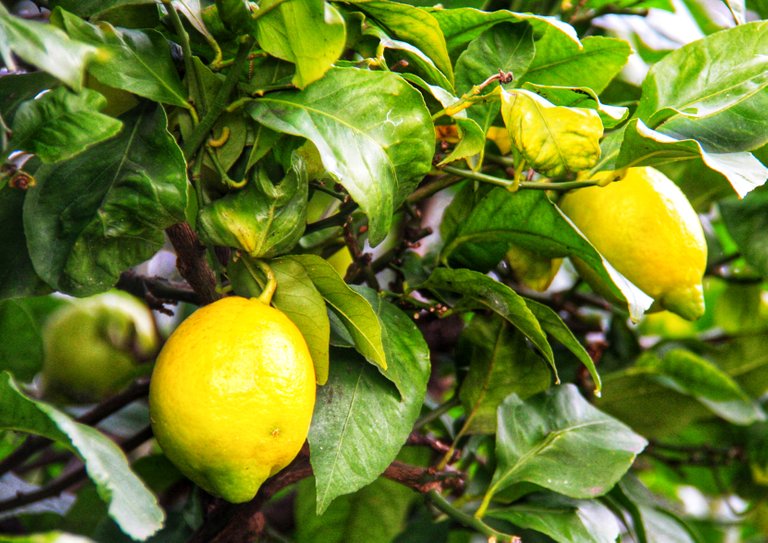 All'ora del tramonto, ho fatto una breve ma impegnativa camminata in salita fino al santuario di Nostra Signora delle Grazie, ben visibile dal lungo mare di Chiavari.
... è un luogo di culto cattolico (omissis) si trova lungo la strada statale 1 Via Aurelia, in un tratto in cui la costa si alza ripida sul mare, con un versante boscoso. Il santuario domina il mare, ed è ben visibile ancora oggi dai naviganti come nel passato.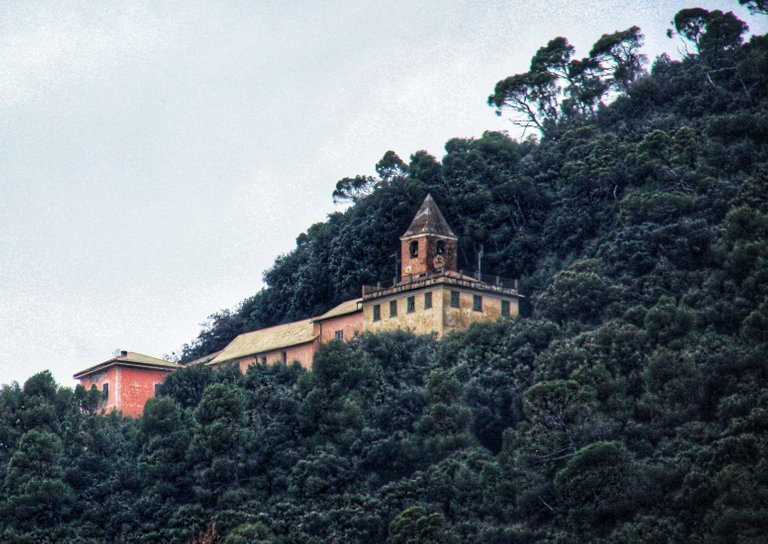 Ospita al suo interno il ciclo di affreschi di Teramo Piaggio e quello più importante di Luca Cambiaso. Quest'ultimo, collocato nella contro facciata, raffigura il Giudizio Universale, e risale al 1550.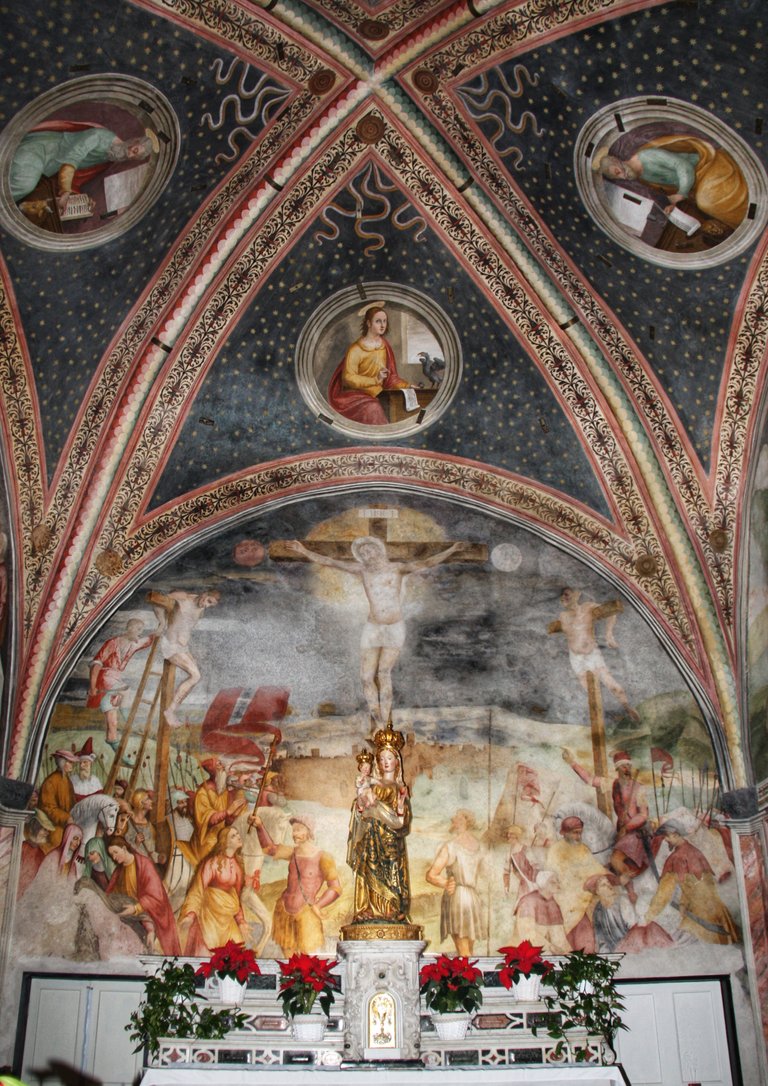 Committenti di questi cicli pittorici furono i Vaccà o Vaccari, che nei secoli XVI e XVII gestivano la fabbriceria del santuario delle Grazie. La loro famiglia era ascritta dal 1528 all'Albergo dei Promontorio in Genova. Erano fedeli alla famiglia genovese Doria, e nel 1587 un membro della famiglia, Davide Vacca divenne doge della Repubblica di Genova dal 14 novembre 1587 al 14 novembre 1589.
L'affresco di Luca Cambiaso è in rapporto all'ascesa sociale della famiglia Vaccari; per questo motivo venne richiesto al pittore un tema aggiornato alle attualità e novità romane, quali il Giudizio Universale della Cappella Sistina di Michelangelo. Era stato scelto Luca Cambiaso per i suoi rapporti coi Doria, avendo l'artista affrescato il palazzo di Antonio Doria.
Il santuario è ricordato anche per i moltissimi voti dei marinai, presso i quali era vivo il suo culto. Qui è rappresentata anche L'Ultima Cena.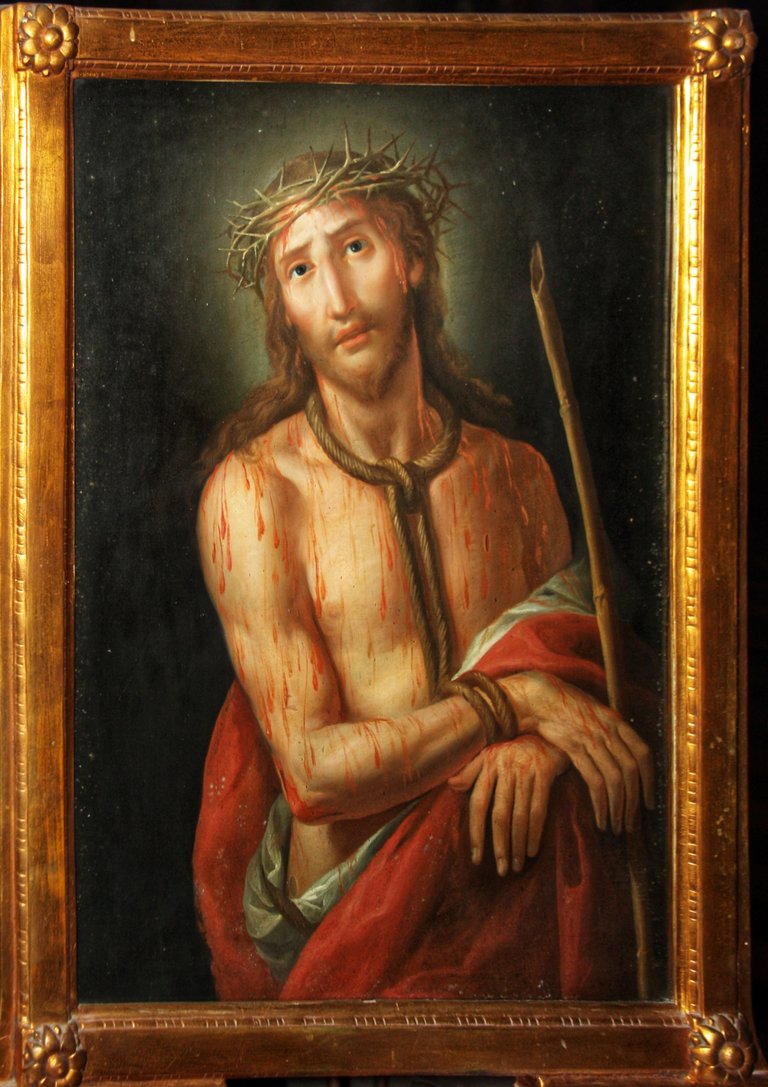 Questo quadro è molto particolare perchè non è appeso a una parete, ma sospeso su un piedistallo per consentirne la visioine sia del davanti che del retro.
Raffigura il Cristo flagellato e il retro è particolarmente impressioniante... concordi?
Dall'esterno del Santuario, ho scattato il promontorio di Portofino (famosa località frequentata da ricchi facoltosi) e il sole al tramonto.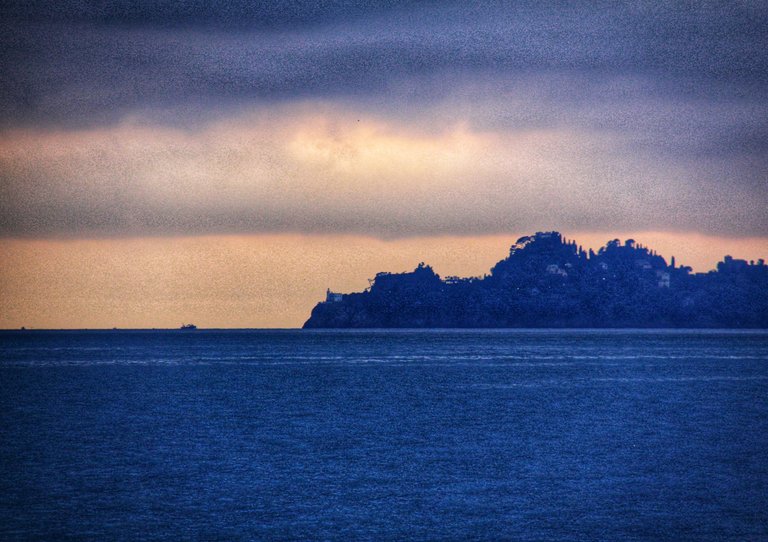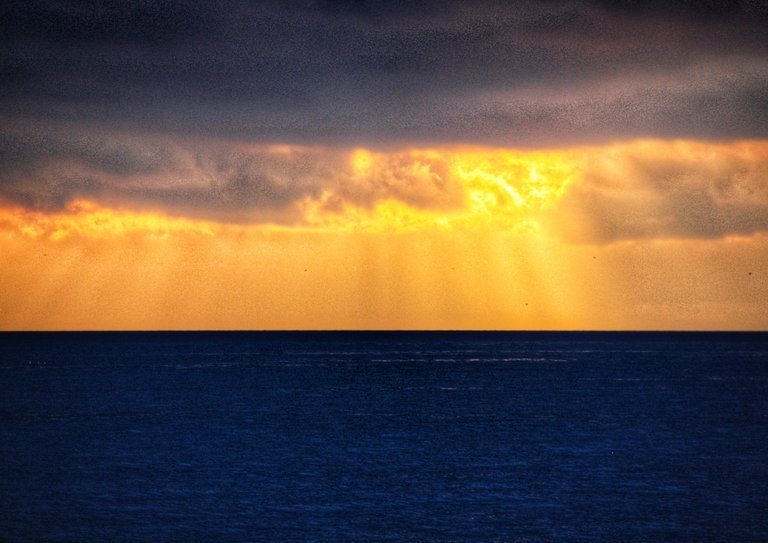 Tornato dal Santuario, sfruttando il passaggio in auto del gentilissimo ligure DOC di nome Marco - che ho conosciuto nell'occasione - ho fatto un giro per le vie del centro di Chiavari, in un brulicare di persone.
Le seguenti foto, le ho scattate la sera prima, in orario di "coprifuoco plandemico"...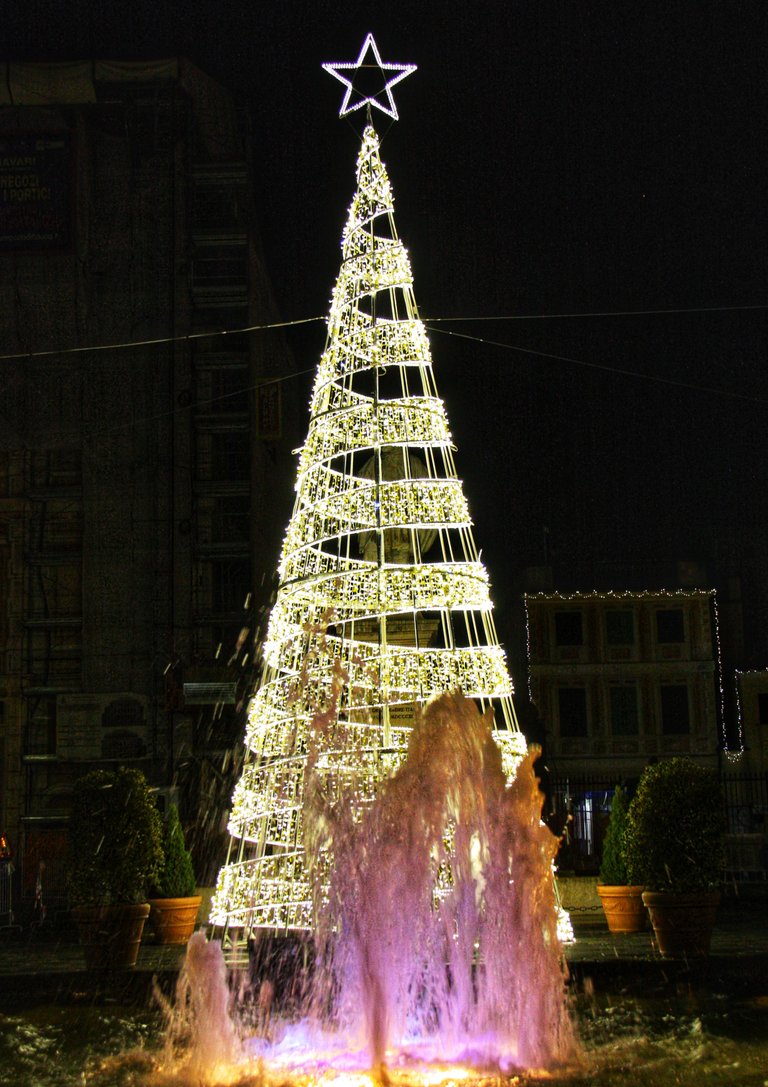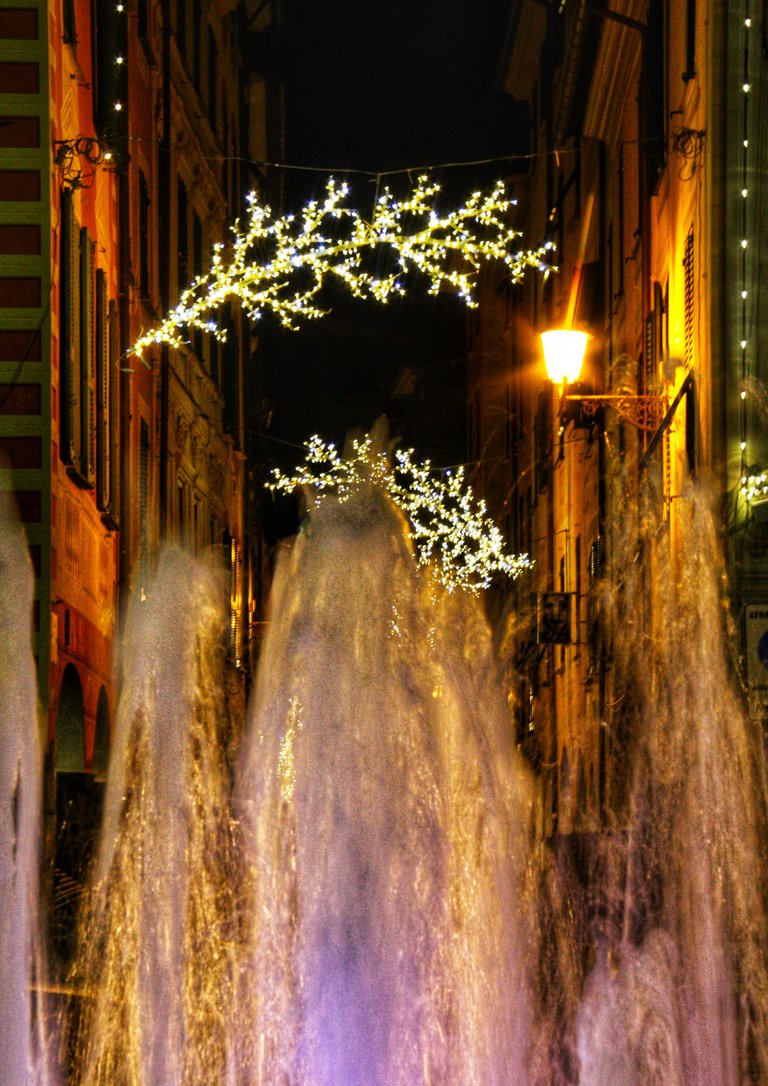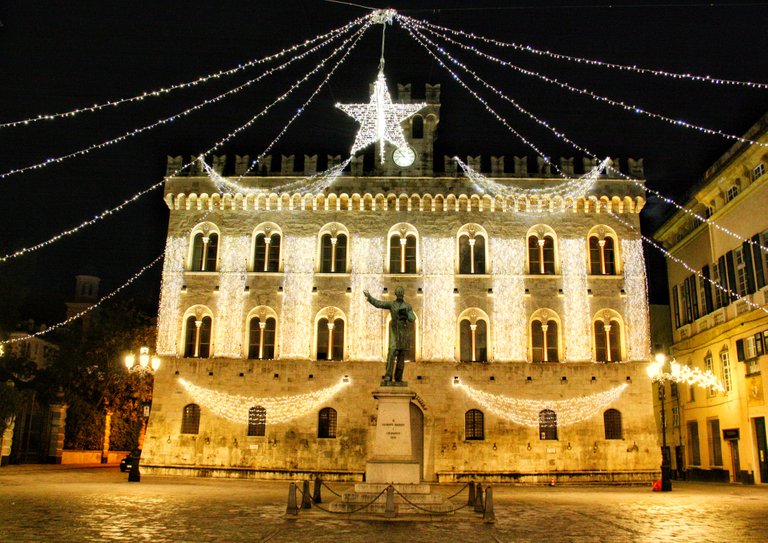 ---
Grazie per avermi dedicato il tuo tempo!
Qualsiasi tuo commento, è sempre molto gradito!
Ci si rilegge domani? 🙏
Un caro abbraccio! 🤗

(All images in this post, unless otherwise indicated, were taken by me and are licensed CC0 by @amico.sports)
.
[//]:# (!pinmapple 44.325393 lat 9.301123 long A new cat and a new dog? + Sanctuary Nostra Signora delle Grazie (Chiavari) |🇮🇹 Un nuovo gatto e un nuovo cane? + Santuario di Nostra Signora delle Grazie (Chiavari) d3scr)


This report was published via Actifit app (Android | iOS). Check out the original version here on actifit.io




27888