Almost everyone heard the name of Ford Motor Company. The founder of this automobile company was Henry Ford. Incredible but true, Henry Ford was the son of a farmer.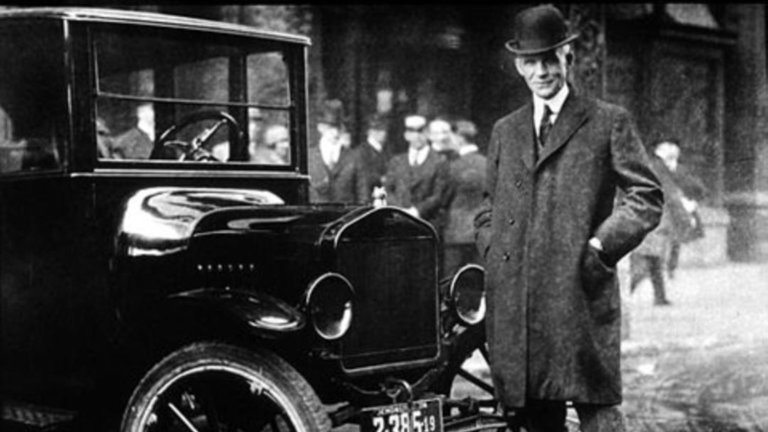 Henry Ford. Source: LearningEnglish
The man, who dropped out before school, is known as one of the foremost industrialists of the twentieth century and one of the forerunners of the modern automobile industry. Even Hitler, the head of the German Nazi forces, was fascinated by Henry Ford's wisdom.
Hitler said, Henry, is my inspiration!
The path to becoming such a powerful industrialist was not easy for Henry Ford. Let us know the story of how you overcame obstacles and started your own automobile company as well as became a business icon.
Birth and life battle
Henry Ford was born on July 30, 1863. He was born into a farming family in Greenfield, Detroit, Michigan. His father was William Ford, and his mother was Mary Ford. Born into a family of eight siblings, he was never interested in patriarchal farming or farm management. Instead, his inclination was towards old machinery. Due to his interest in engineering from an early age, it was understood at an early age that he would become a prominent industrialist.
Henry was fickle from an early age. Although he was admitted to the school, he could not continue his studies for a long time due to his restlessness and mischief. He was expelled from school. He was devastated when his mother died in 1875. Although he stopped studying, his interest in instruments did not diminish.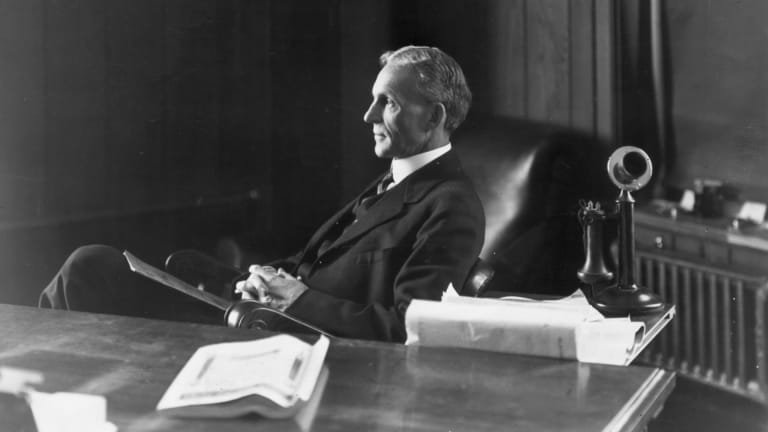 Henry Ford. Source: History
From the age of 15, he tried to find solutions to minor mechanical problems. Seeing his interest in instruments, his father also helped him in this matter. He used to break his father's watch and bring it back by himself. Destroying his father's watch and repairing it was part of his daily routine.
He left home at the age of 18 to play. He then joined the Detroit City Mechanic. There he worked with James Flower. He then worked at the Detroit Dry Dock. He returned home in 1882 and worked for three years on the family farm. During this time, he worked on his farm with a steam engine. The Westin House Steam Engine Company later hired him. During this time, he also studied bookkeeping at Bryan & Stratton College in Goldsmith.
Automobile engineering and the rise of Ford
In 1891, Henry Thomas Alva joined Edison's Edison Lighting Company as an engineer. There he worked night shifts and practiced automobile engineering during the day. After being promoted to Chief Engineer in 1993, Ford became the owner of a considerable amount of money, and his knowledge of automobile engineering was also significantly enriched. And then he focused on building a car with a gasoline engine. Although the first car was built in 1892, it had some problems. He then created the Ford Quadricycle in 1896. The car also had a test drive on the road several times. And he was working to make the vehicle more perfect. He then sat down with Thomas Alva Edison's company and built a second car inspired by Edison. He completed the entire work in 1898.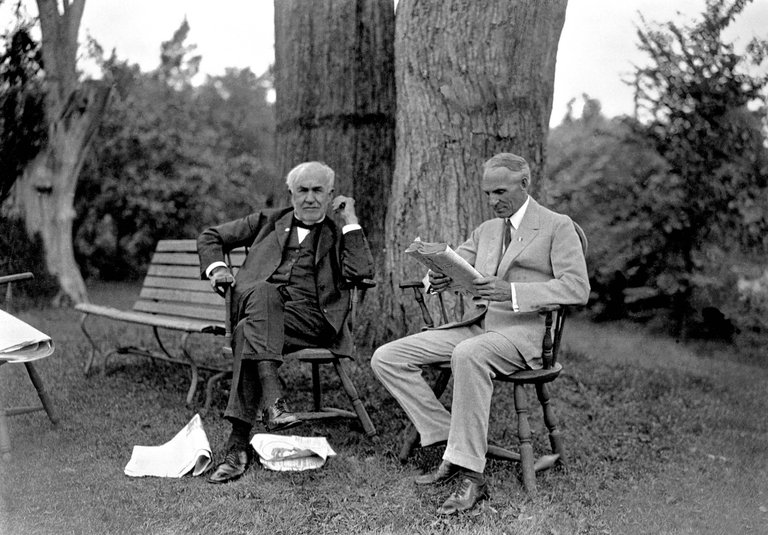 Henry Ford with Thomas Alva Edison. Source: Pinterest
He then sat down with Thomas Alva Edison's company and built a second car inspired by Edison. The entire work was completed in 1898. The quality of the company's automobiles was not as good as it was then. But Henry always wanted people to have the opportunity to buy good quality cars at low prices. So he worked more with it. He designed a 26 horsepower car in 1901. And the Ford Motor Company, built with the help of Detroit Automobile Company stockholders. He was the chief engineer of a company built under his name. When Leland was later hired as a consultant, he left the company and began working with Alexander Malcolmson. Together they found a new investor and, in 1903, re-launched the Ford Motor Company.
Model T and Model A.
The automobile is the world's first influential car. Henry Ford began marketing the car in 1906. Since then, cars have come within reach of the American middle class. This model is trendy for transforming the car from a luxury product into a daily necessity. Until 1928, after 16 years of Model T success, he started working on a new car, the Model A.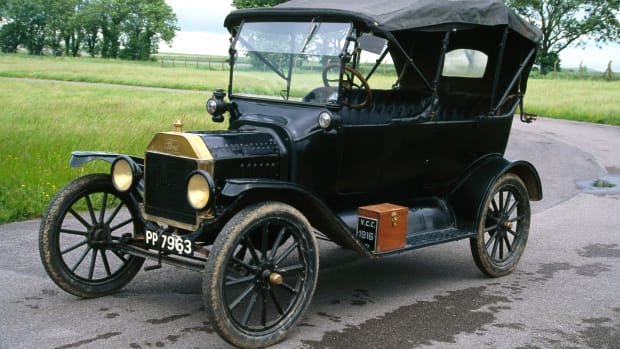 Model T. Source: History
Henry brought this car to the market in 1926. Ford's Model T has been marketed for about 18 million models over two decades and is still sold at auction. And the model was marketed in about forty million units. These two models of cars took Henry Ford to the pinnacle of success.
Personal life and humanity
In private life, Ford was married to Clara Bryant. In 1893 a son was born to them. Henry Ford is also a person to be followed in terms of human qualities. He refrained from lying to himself and always advised everyone around him to tell the truth.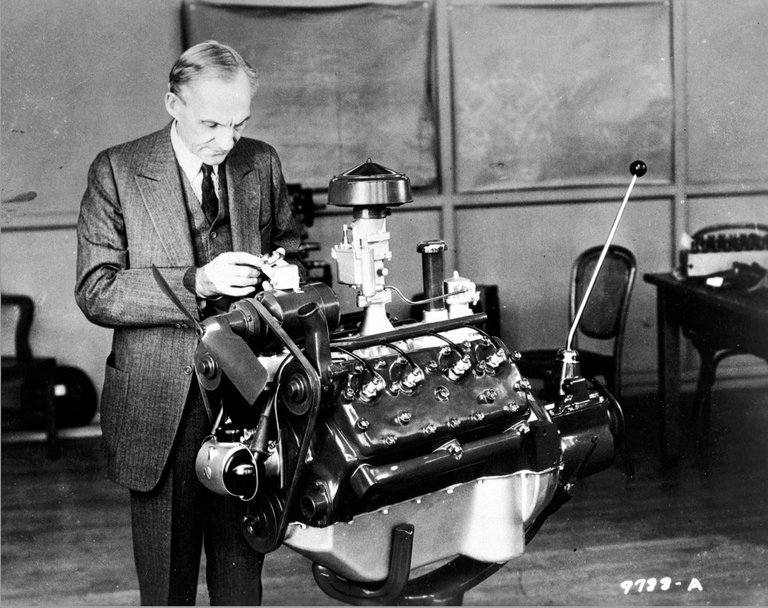 Source: TheNeighborhood
He was the only person in America at that time whose company had a wage of $5. In other words, he was kind to the workers in his company. He conducted more developmental activities for the employees of his company, including schools, colleges, and welfare funds. The Ford Foundation, which he founded, is still financing various development activities. During World War II, he also worked internationally to stop riot facades.
As Henry Ford famously said, "If you do something for the world, the world will do something for you."
Henry Ford is a shining example of how a man can rise from the roots only through his own will and cause. Vehicles are a daily necessity in our lives. And Henry Ford's name will go down in human history forever, as he builds cars for the people and shapes the world automobile industry.
Original content by @pitboy.

Genuinely speaking, I am not a writer. But I tried my best to express what I think. Never give up. And I'm not giving up! Hit the upvote button, and reblog if possible. It will inspire me to write more blogs.


Who am I?
I am Marwan Aka @Pitboy from Bangladesh, the land of beauty. I am a Social media advertiser, a traveler, a Youtuber and, trying to be the right person.
My social links -
My news portal - Air Info BD