This I have seen in a movie. / Esto lo he visto en una película.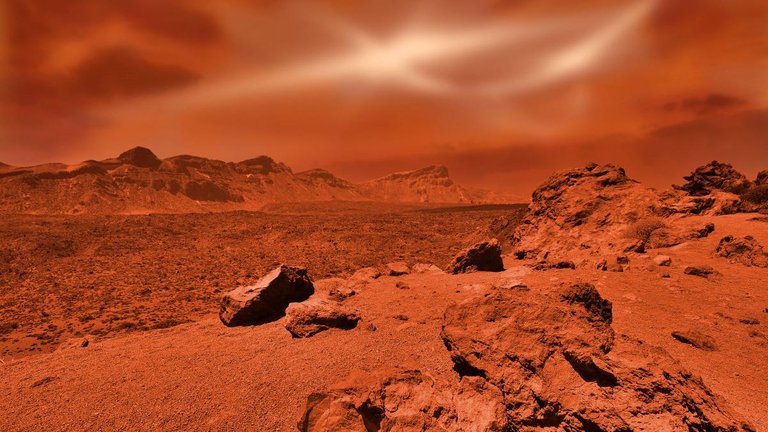 Souce
Indications of very recent geological activity were detected on the red planet, something that could indicate that our neighbor is still alive geologically speaking.
Se detectaron indicios de actividad geológica muy reciente en el planeta rojo, algo que podría indicar que nuestro vecino sigue vivo geológicamente hablando.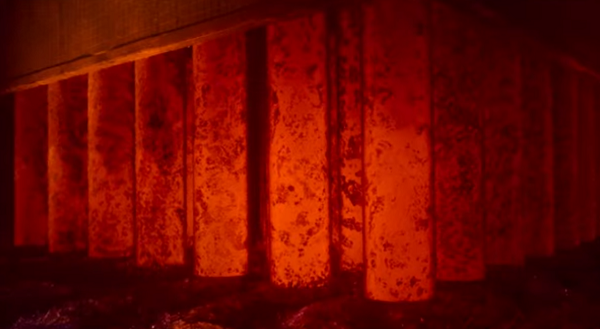 Souce
---
---
TOTAL RECALL - Official Trailer - Starring Arnold Schwarzenegger & Sharon Stone
---
---
Planet Tuesday was not always the dry or devastated and dead world that it is today, several billions of years ago our neighbor used to host great seas and also great volcanoes, today all the water that remains is frozen along large polar caps and underground deposits, and the planet was not known to have had volcanic activity for the last 2.5 million years until now.
El Planeta Martes no fue siempre el mundo seco o devastado y muerto que es hoy, hace varios miles de millones de años nuestro vecino solía albergar grandes mares y también grandes volcanes, hoy todo el agua que le queda se encuentra congelada a lo largo de grandes casquetes polares y depósitos subterráneos, y no se tenía constancia de que el planeta haya tenido actividad volcánica durante los últimos 2,5 millones de años hasta ahora.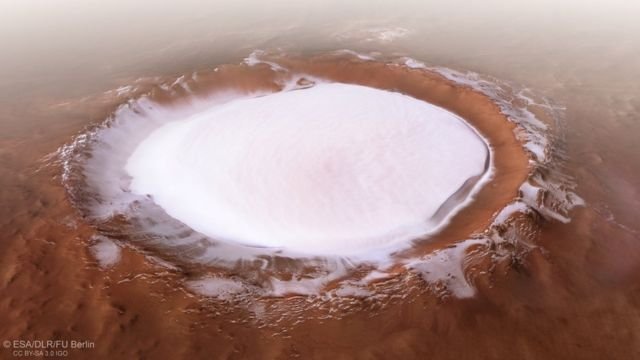 Souce
An investigation has detected in Cerberus Fossae a region of the planet, an eruption that occurred only 53 thousand years ago, in geological terms this time is nothing more than the blink of an eye, it is nothing, so the discovery and eye with This makes scientists suspect that Mars could be a geologically active planet today, the possibility that under the rusted surface of Mars there are still volcanoes that at some point may awaken, has very important implications for this celestial body, because For example, such activity could melt the underground ice of the planet and create a potentially valid environment for the origin and survival to this day of possible Martian beings, in fact life as we know it basically requires water, carbon nutrients and energy and this volcanic system could provide all those components.
Una investigación ha detectado en Cerberus Fossae una región del planeta, una erupción que ocurrió hace tan solo 53 mil años, en términos geológicos este tiempo no es más que un abrir y cerrar de ojos, es nada, por lo que el descubrimiento y ojo con esto, hace sospechar a los científicos que marte podría ser a día de hoy, un planeta geológicamente activo, la posibilidad de que bajo la superficie oxidada de marte todavía haya volcanes que en algún momento puedan despertar, tiene implicaciones importantísimas para este cuerpo celeste, porque por ejemplo semejante actividad podría derretir el hielo subterráneo del planeta y crear un entorno potencialmente válido para el origen y la supervivencia hasta el día de hoy de posibles seres marcianos, de hecho la vida tal y como la conocemos exige básicamente, agua, carbono nutrientes y energía y este sistema volcánico podría proporcionar todos esos componentes.
Souce
---
study source / fuente del estudio
---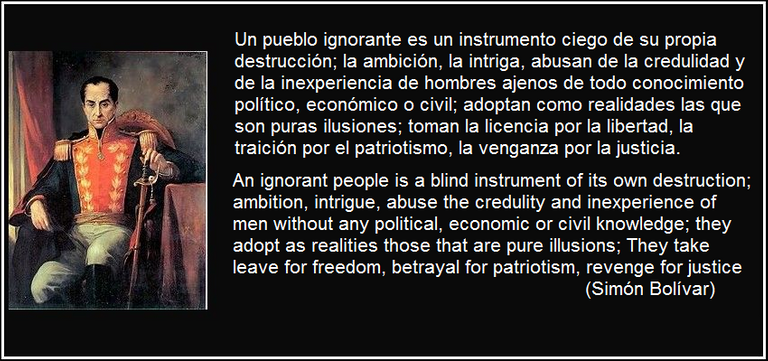 ---
---
Thank you for visiting my blog. If you like posts about
#science
,
#planet
,
#politics
,
#rights
#crypto
,
#traveling
and discovering secrets and beauties of the
#universe
, feel free to Follow me as these are the topics I write about the most. Have a wonderful day and stay on this great platform :) :)
Gracias por visitar mi blog. Si te gustan las publicaciones sobre
#ciencia
,
#planeta
,
#politica
,
#derechos
#crypto
,
#traveling
y descubriendo secretos y bellezas del
#universo
, siéntete libre de seguirme, ya que estos son los temas sobre los que más escribo. ¡Tenga un día maravilloso y siga en esta gran plataforma :) :)