Peligro, hombres trabajando / Danger, men at work
El título de esta publicación, podría entender que es un poco extraño, y es que no me refiero al hecho de ese aviso que podríamos ver cuando caminamos en cualquier calle y nos pone sobre alerta ante un peligro inminente, no, considero que el trabajo dignifica, tal como lo dice la sabiduría popular, el asunto aquí es que creo que hay una saturación de trabajo, el ser humano pasa mucho más tiempo de su vida trabajando que divirtiéndose o en familia.
The title of this publication, I could understand that it is a little strange, and I am not referring to the fact of that notice that we could see when we walk on any street and puts us on alert for imminent danger, no, I believe that work dignifies, as popular wisdom says, the issue here is that I believe that there is a saturation of work, human beings spend much more time working than having fun or family.
Lo anterior no está en contexto cuando la persona disfruta su trabajo, sin embargo, la realidad es que la mayoría de las personas no disfrutan plenamente lo que hacen, al menos la mayoría de las personas con las que tengo contacto no lo hace. Esto me ha llevado en muchas oportunidades a pensar sobre esto. Sé que el trabajo es más que necesario, y en líneas generales debemos agradecerlo, pero no veo lógico tener que pasar una vida trabajando para luego ver hacia atrás y preguntarse que hemos hecho.
The above is not in context when the person enjoys their work, however, the reality is that most people do not fully enjoy what they do, at least most of the people I come in contact with do not. This has led me on many occasions to think about this. I know that work is more than necessary, and in general terms we should be grateful for it, but I don't see the logic of having to spend a lifetime working and then look back and wonder what we have done.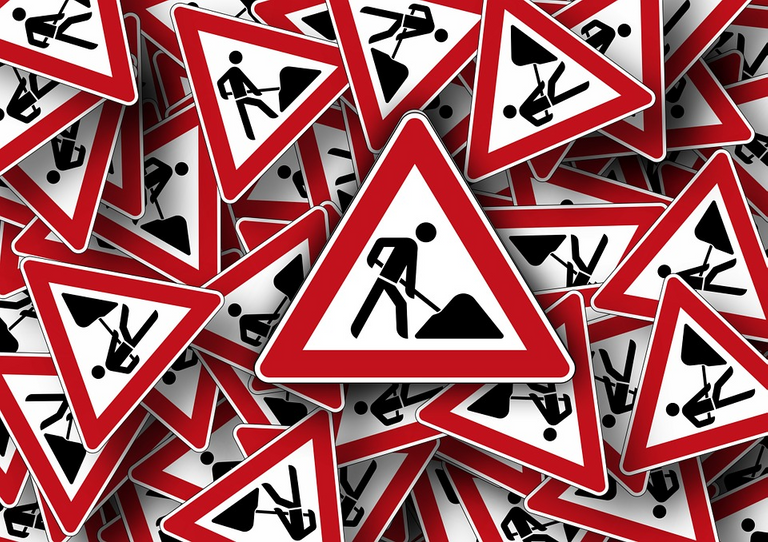 Source
De ahí que el título de este post vaya en otra dirección, veo con cierta preocupación que las personas trabajan y trabajan, y no siempre logran buenos resultados, es la realidad, sólo ganan para sobrevivir, y pienso que la vida es más que eso, y lo considero algo peligroso, claro que si, muchas veces ponen en riesgo hasta su salud, descuidan a la familia intentando trabajar por ella.
Hence the title of this post goes in another direction, I see with some concern that people work and work, and do not always achieve good results, it is the reality, they only earn to survive, and I think that life is more than that, and I consider it something dangerous, of course, often put at risk even their health, neglect the family trying to work for her.
Pero es una realidad que no creo pueda yo hacer gran cosa para cambiarla, el mundo tienen mucho tiempo así, en general parecen todos aceptar que es la realidad y que no se puede cambiar.
But it is a reality that I don't think I can do much to change, the world has been like this for a long time, in general everyone seems to accept that it is the reality and that it cannot be changed.


---
---