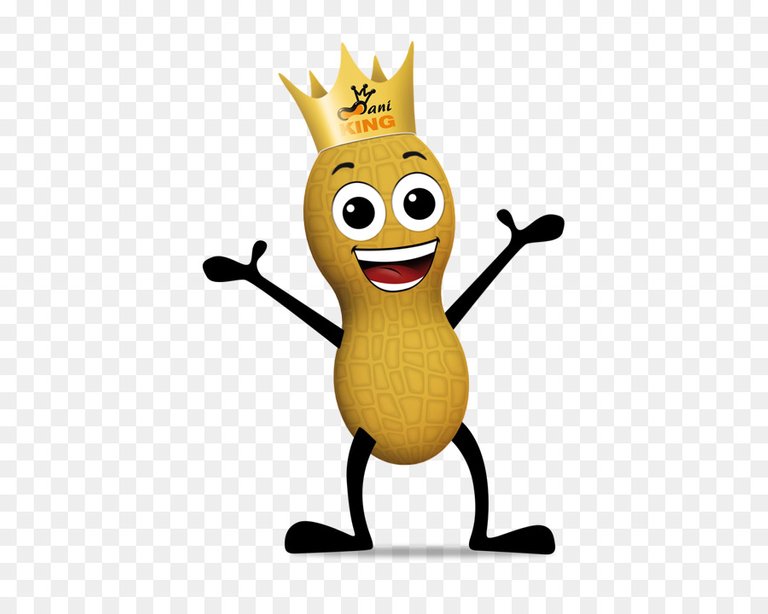 Descending from the richest and most powerful family on the island of Poca Esperanza, it was never an impediment for Rafael Humberto Raimundo de la Serna Dominguez y Pelayes to dedicate himself to the cultivation of peanuts with his own hands in his large estate of an entire square arpende.
Rafa, as his friends affectionately called him, had an affable character and was used to rubbing shoulders with the populace from a very young age, of course it helped that circumstance that there was only one educational establishment on the island and by chance it was located very close to the palace of his parents, of course this did not surprise anyone since the entire island covered an area of ​​3,569 square meters.
They attended school when Rafael was in primary school, exactly 6 children counting him, 3 were the children of farmers and peanut pickers and the remaining 2 were servants in the Dominguez and Pelayes house. In such a way, is the only rich man in the kingdom, he had no other solution than to settle in and enjoy that company.
There were no motorized vehicles on the island, mainly because there were no roads and in any case to go anywhere, no matter how far away it was, it did not take more than 5 minutes to walk. It was a country as you say, little one.
The main and only genuine source of income was peanuts, also known as peanuts, and Rafael's parents owned the largest and most productive field. Discounting the loss caused by the local monkeys who stole everything they could despite the strenuous efforts of all the forces in Poca Esperanza, there was still enough left for most of the 123 inhabitants to live reasonably well.
Rafael was affectionately called "The King of Peanuts" and it was a deserved nickname, although there were other producers, he had the largest production and market dominance, and although he did not want or recognize it, he was also the owner of the majority of the monkeys of the island, at least were settled in their lands and fed on their plants.
The king of peanuts was a restless and vigorous person, he was the owner of great and innovative ideas, he wanted his country to grow and to get out of the monoculture trap (not because of the monkeys but because the only thing they grew was peanuts); He wanted his country to become an agro-exporter with a good and varied supply of food. The main problem in delineating these new policies lay in the small area of ​​the island. Rafael's ideas and plans in certain aspects reminded me of a mini Shitzu that I had a few years ago: because of its character it was like a Neapolitan Mastiff enclosed in a small and fragile body.
By the time he took over the absolute direction of the family businesses and took over the island's government, he launched a brilliant idea that had been shaping up for a long time: he took his strongest and most robust employees and sent them to move rocks and land from the center of the island to the coast, I was going to gain ground from the sea and then plant fruits and vegetables in them, it would be an arduous and slow task but it would bear fruit.
When Rafael reached 80 years of life, several celebrations were organized to entertain the king of peanuts. Among their many achievements was that of having expanded the total area of ​​the country by 26 square meters and although they could never export anything other than that legume, they did have the possibility of creating a recreational center for the inhabitants in the beautiful saltwater lagoon. which was formed in the center of the island.

Descender de la familia más rica y poderosa de la isla Poca Esperanza, nunca fue un impedimento para que Rafael Humberto Raimundo de la Serna Dominguez y Pelayes se dedicara al cultivo del maní con sus propias manos en su latifundio de todo un arpende cuadrado.
El Rafa como le decían cariñosamente sus amigos poseía un carácter afable y estaba acostumbrado a codearse con la plebe desde muy chico, por supuesto que ayudo a esa circunstancia que solo hubiera un establecimiento educativo en la isla y por casualidad se encontraba ubicado muy cerca del palacio de sus padres, claro que esto no sorprendía a nadie ya que toda la isla abarcaba una extensión de 3.569 metros cuadrados.
A la escuela asistían para la época en que Rafael cursaba sus estudios primarios, exactamente 6 niños contándolo a él, 3 eran hijos de labradores y recolectores de cacahuetes y los 2 restantes de sirvientes en la casa de los Dominguez y Pelayes. De tal maner, siendo el único rico del reino no lo quedó otra solución que acomodarse y disfrutar de esa compañía.
En la isla no había vehículos motorizados, fundamentalmente porque no había caminos y de todas formas para ir a cualquier lugar por más alejado que estuviera no se tardaba más de 5 minutos en llegar caminando. Era un país como quien dice, pequeño.
La principal y única fuente genuina de ingresos era el maní, también conocido como cacahuete y los padres de Rafael poseían el campo más grande y productivo. Descontada la pérdida que ocasionaban los monos del lugar que robaban todo lo que pudieran pese a los denodados esfuerzos de todas las fuerzas vivas de Poca Esperanza, todavía quedaba lo suficiente como para que la mayoría de los 123 habitantes viviera razonablemente bien.
A Rafael lo llamaban cariñosamente "El rey del maní" y era un apodo merecido, si bien había otros productores, él poseía la mayor producción y el dominio del mercado, y aunque no lo deseaba ni reconocía, también era el dueño de la mayoría de los monos de la isla, al menos estaban asentados en sus tierras y se alimentaban de sus plantas.
El rey del maní era una persona inquieta y pujante, era dueño de grandes e innovadoras ideas, quería que su país creciera y que saliera de la trampa del monocultivo (no por los monos sino porque lo único que cultivaban era maní); deseaba que su patria se hiciera agroexportadora con una buena y variada oferta de alimentos. El principal problema para delinear esas nuevas políticas radicaba en la poca superficie de la isla. Las ideas y planes de Rafael en ciertos aspectos me hacían recordar a un Shitzu mini que tuve hace unos años: por su carácter era como un Mastín Napolitano encerrado en un cuerpo pequeño y frágil.
Para cuando se hizo con la dirección absoluta de los negocios familiares y por supuesto el gobierno de la isla puso en marcha una idea brillante a la que venía dando forma desde tiempo atrás: tomó a sus empleados más fuertes y robustos y los mandó a trasladar rocas y tierra del centro de la isla a la costa, iba a ganar terreno al mar para luego plantar en ellos frutas y verduras, sería una tarea ardua y lente pero que daría frutos.
Cuando Rafael llegó a sus 80 años de vida se organizaron varios festejos para agasajar al rey del maní. Entre sus muchos logros estaba el de haber ampliado en 26 metros cuadrados la superficie total del país y aunque nunca pudieron exportar otra cosa que no fuese esa legumbre, si tuvieron la posibilidad de crear un centro recreativo para los habitantes en la bella laguna de agua salada que se formó en el centro de la isla.
Las fotografías son de mi propiedad excepto las que menciono la fuente.
The photographs are my property except those mentioned by the source.
Héctor Gugliermo
@hosgug