Hello everyone, today the one who is going to write in the post and I think that for a couple of days too, since I have to study, it will be my 13-year-old sister, she draws very well and surely the posts will be of her beautiful creations .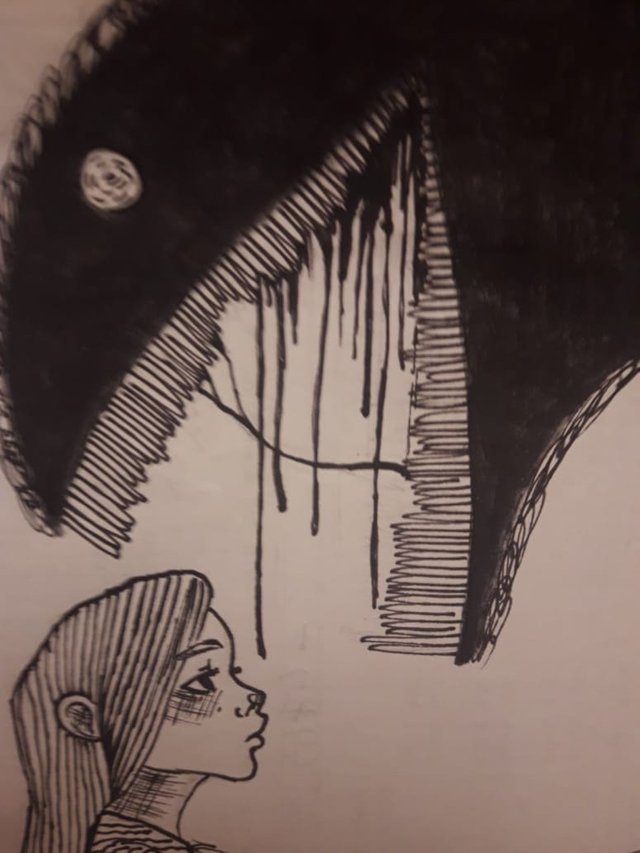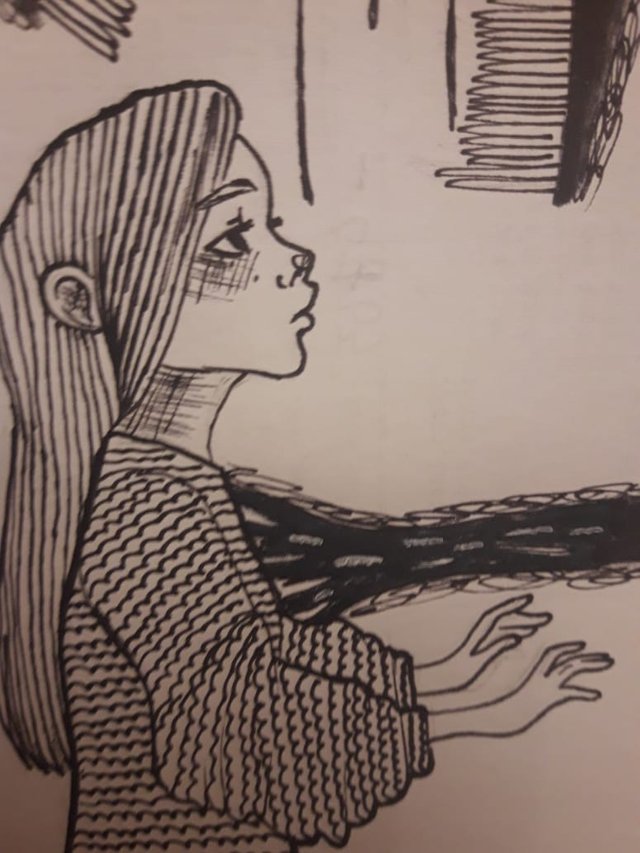 I made a drawing in the goth and tumblr style, I started with a sketch and highlighted it with a microfiber, the materials that I used for the drawing are: pencil to write, black pencil to paint, microfiber and black marker.
What inspired me to do the drawing is a horror movie called "Babadook" and
"Stranger Things".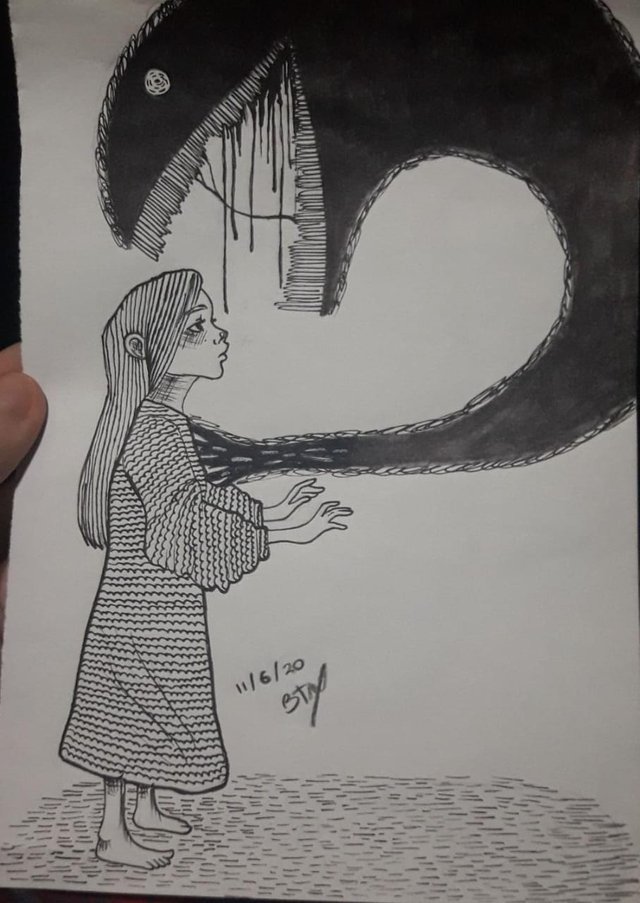 And that's my signature. 😆😆😆😆😆😆😆
Hope you like.