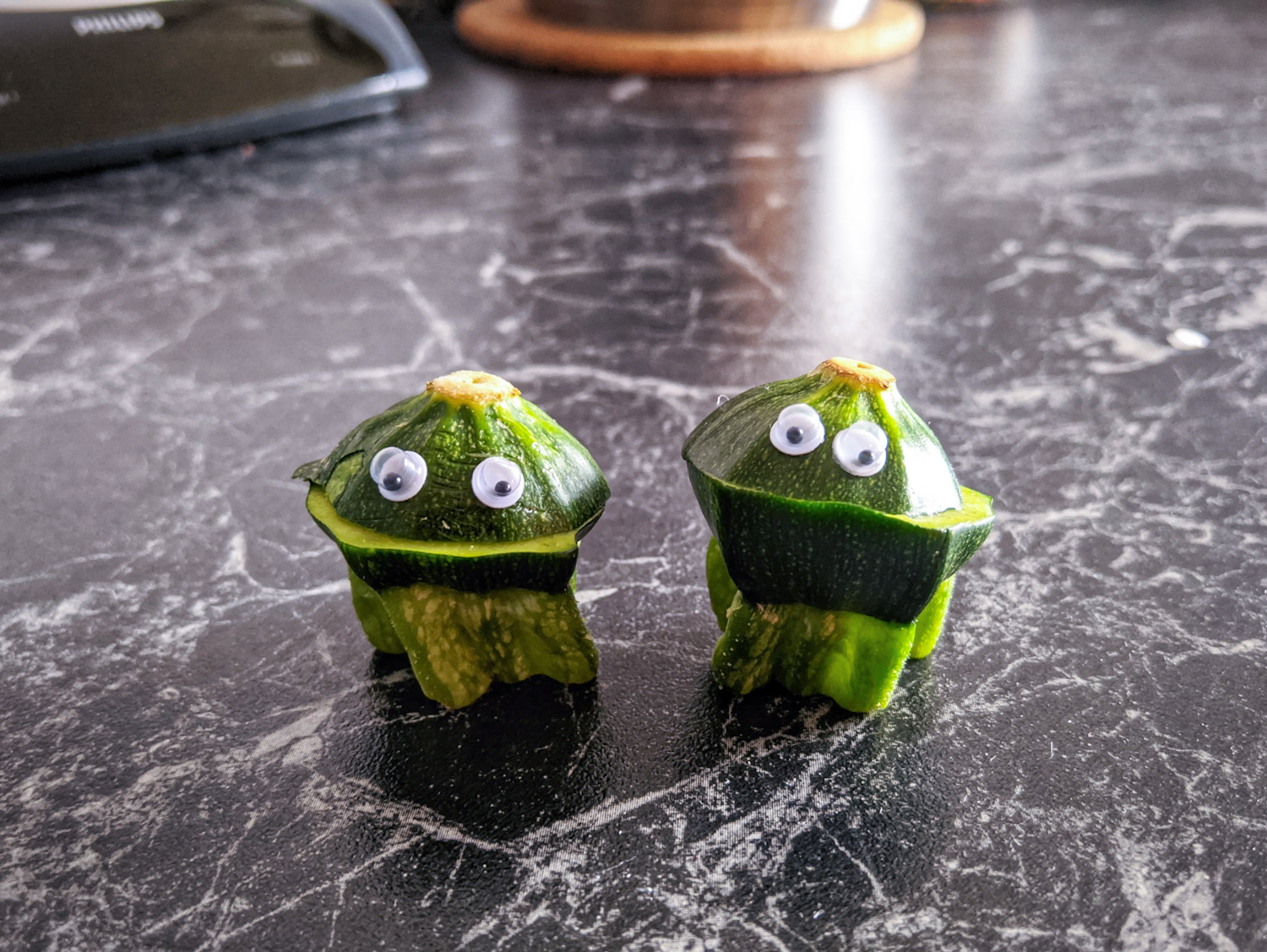 Meet Chini and Gette,
One is a zucchini, the other a courgette.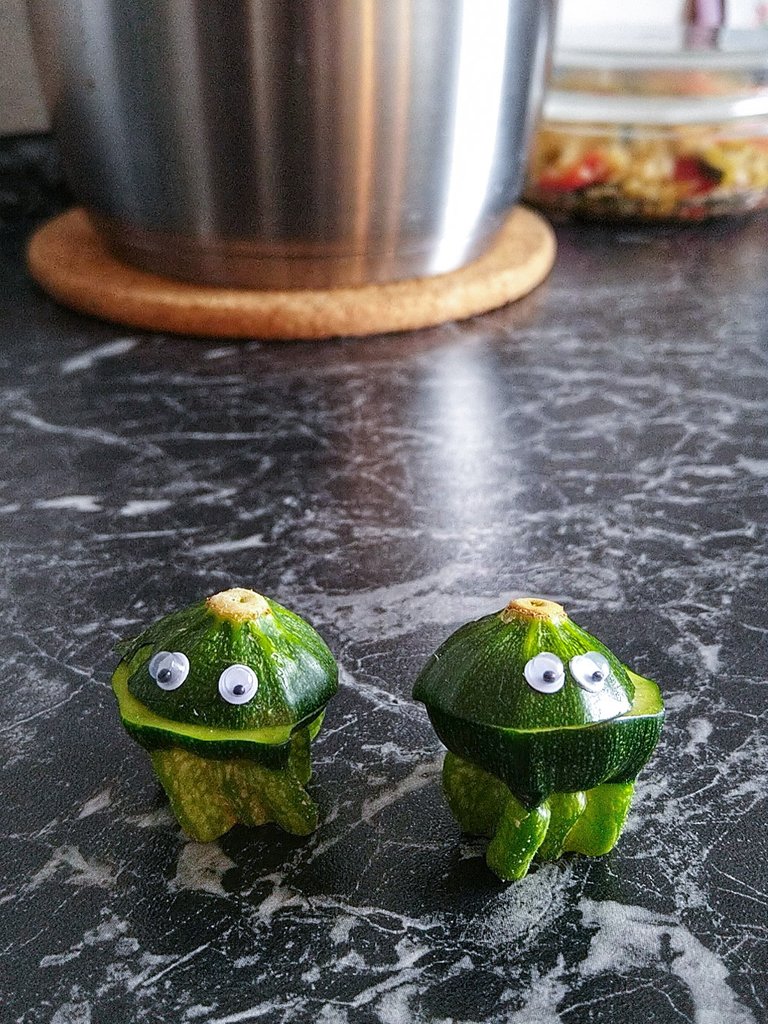 I met them after lunch today.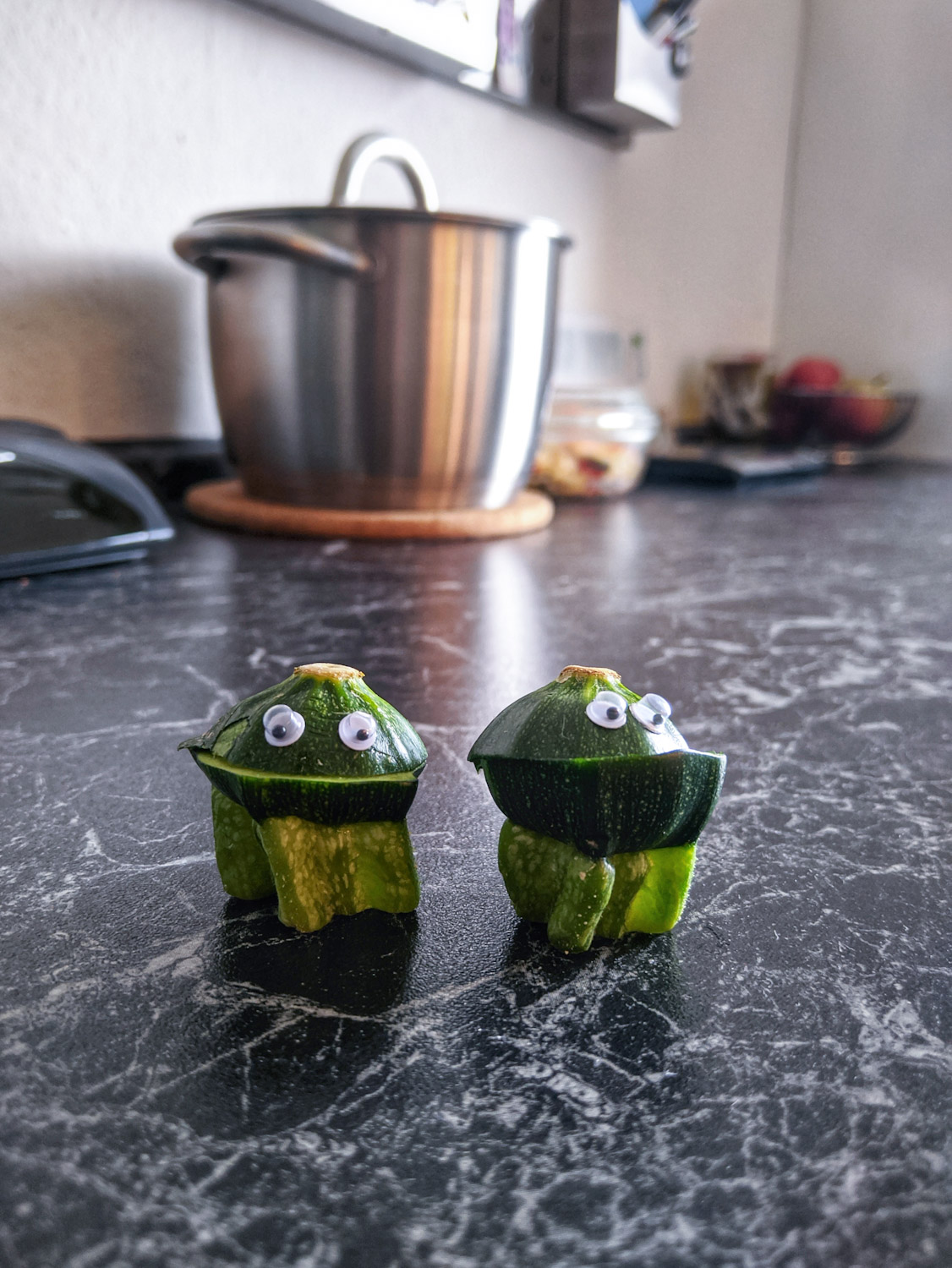 Two curious offcuts,
too curious for their own good.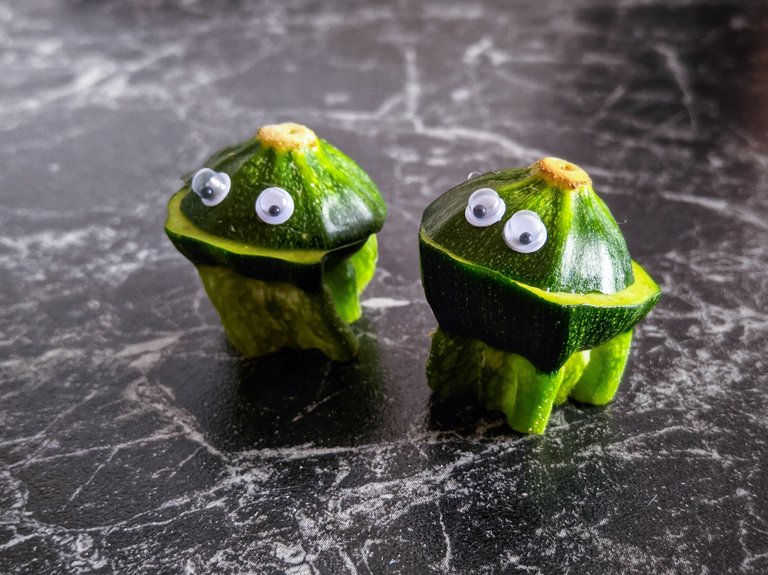 They wanted to see more of the world.
Let's travel to the city, they said.
I told them I'll take them to meet a dear friend.
You don't want to know what happened to them next.
But in the meantime, you can make a guess!
---
my name is @fraenk


Thank you for viewing my @snaepshots!