Hey, folks!
How are you today? I hope you feel good and that's why you're here. If you aren't an Alphabet Hunter yet you have plenty of time to join next round of AlphabetHunt created and hosted by Barbara @barbara-orenya.
Rules are quite simple, and the chances of all participants to win are equals because winners are selected randomly. All you have to do is to ... okay, to carefully read the rules :D :D
So, let's see what I got for this week starting from F.
Friends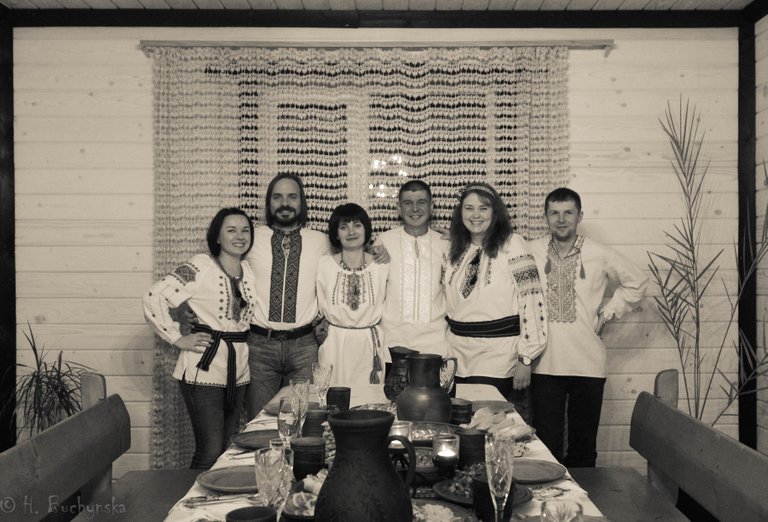 This is me, my husband, and my friends celebrating the last event of the Christmas holidays. It is a day when Jesus Christ was baptized in the Jordan River. Christians of Eastern Rite celebrate it on January 19th.
That was a great time. We traveled a lot and our trips made us good friends. A few years ago we had a memorable journey, just a few close friends, to celebrate this festive day in a small village in the Carpathian mountains that is known for its unique traditions. We are wearing our traditional Ukrainian embroidered cloth.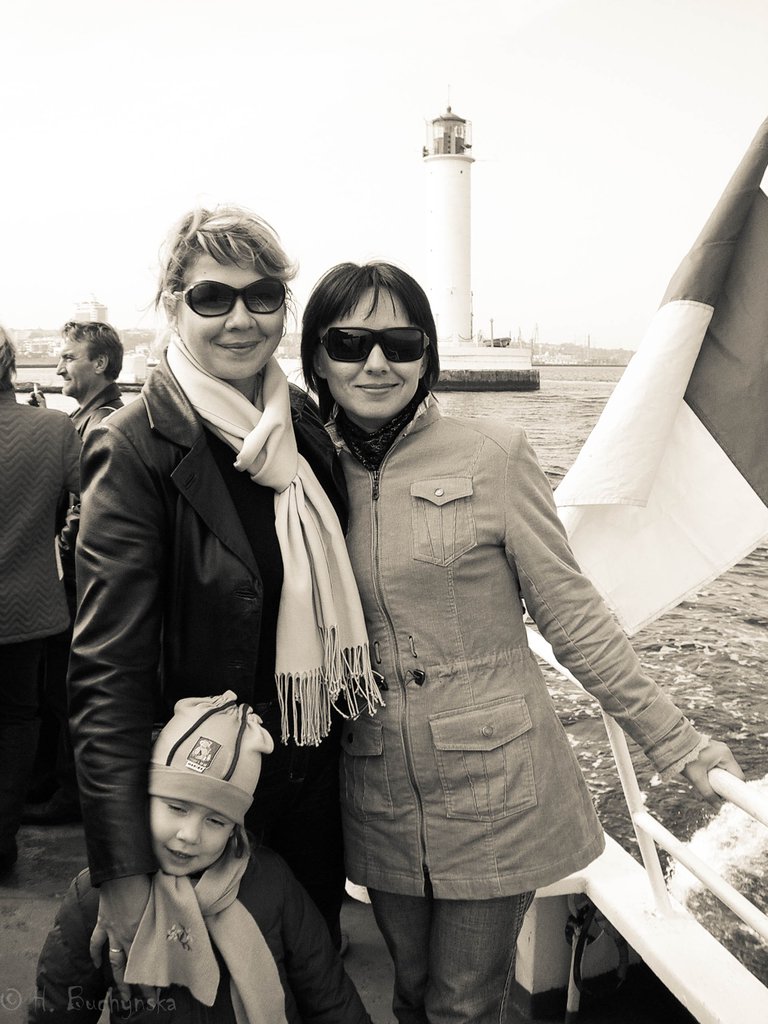 This amazing person also became my friend after a trip. It was very adventurous and not always in a good meaning. But sometimes challenges make people closer. We are friends for 15 years!

Fool around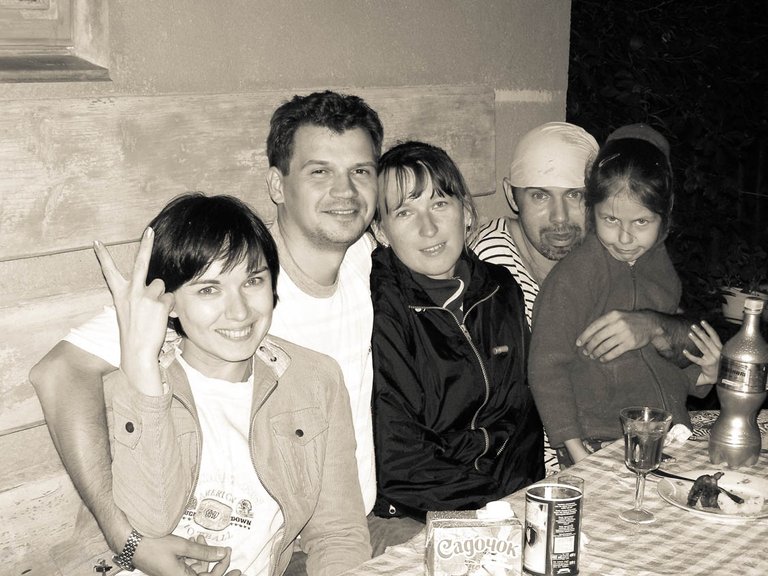 I've had a period in my life, our weekends and parties were always very fun. Sometimes too fun :))) It wasn't long, about 2 years I think, just before I met my husband. Our children grew up a little and we could feel more freedom.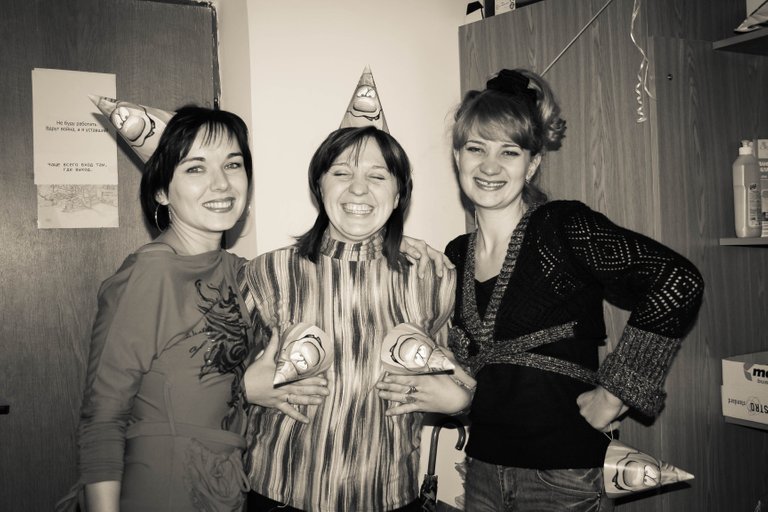 And these are my ex workmates. There were 4 of us, the craziest girls in the company. We worked a lot but also had a lot of fun. Our parties were all fooling around, pranks, jokes, and laughter. Then, I moved, the girl on the right got married, and it all slowly faded away... Should I say I miss them?

Fox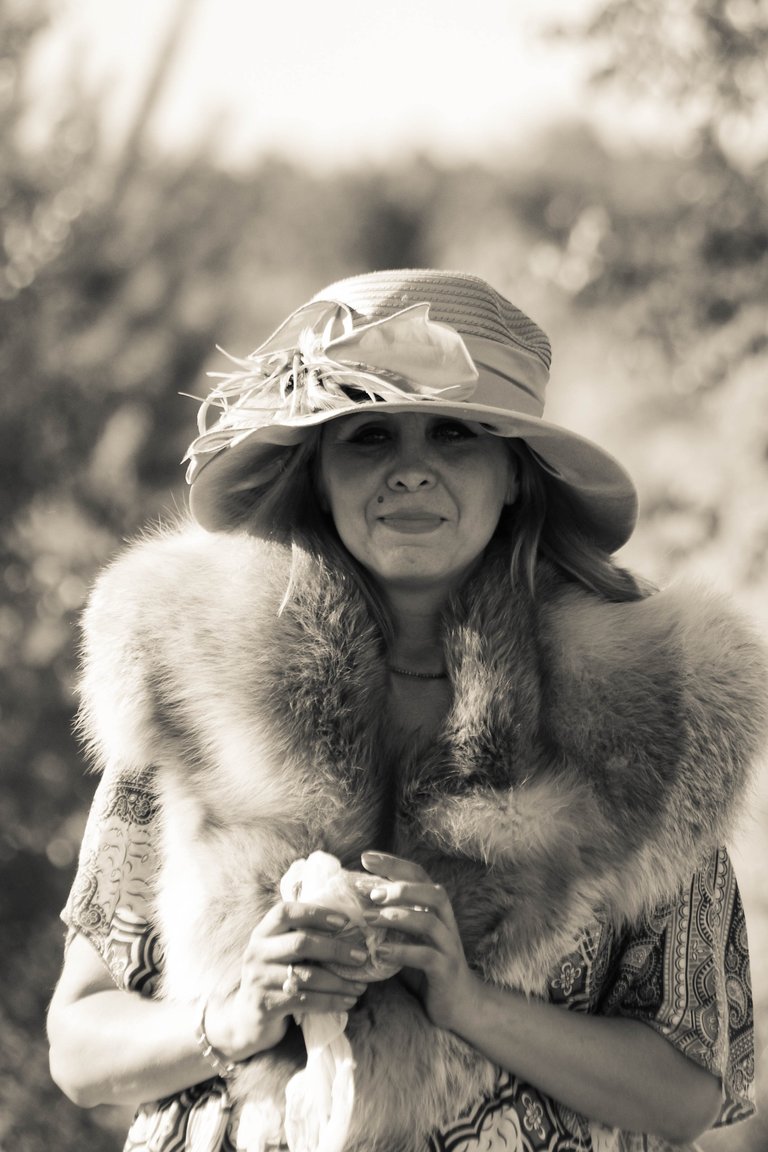 Haha, not the one you expected to see! My Fox is a cunning fictional character who appears in Carlo Collodi's book "The Adventures of Pinocchio". Not even that. This is a girl who plays a Fox from The Adventures of Pinocchio.
My old friend lives far from the city in an eco settlement. Once a year, on the spring equinox they celebrate a day of their settlement. Once I was lucky to come over. It reminded me of my study time when we organized parties. All were done with their own hands: menu and meal, a place to eat and rest area, scene, decorations and costumes, and amusing contests. The common people but very kind, opened and benevolent.

Frost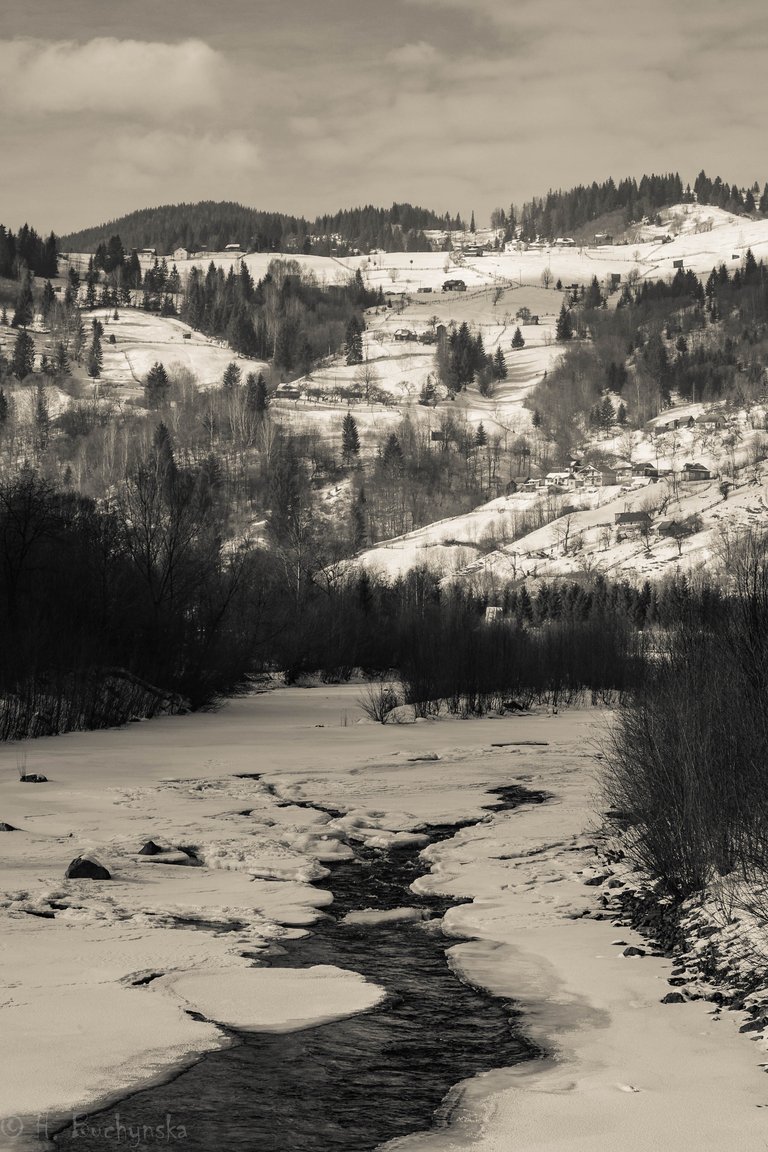 At these shots, it is the same day I wrote about in the first entry. A day Baptism of Christ in a mountain village. When I got up and checked the weather in my phone I couldn't believe it. It was -21 C degrees. Freezing cold, a real winter!
And... we have a tradition for that day in Ukraine: to swim in the ice-hole. The river was covered with thick ice, and they cut out holes for swimming or bathing. You can open the photo in a new window and look at my friend's face :)

Fire.... flame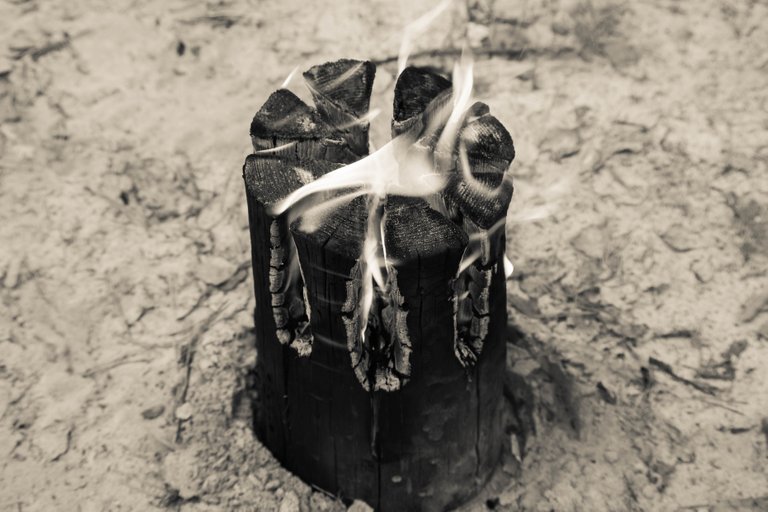 Another shot brought from my travel around Ukraine. This piece of log is the best way to make a fire in the wild. The director of the National Reserve told us of this method. It is very fast and fuel-effective, but the main thing is it is safe for the forest.
We prepared dinner for a big party on this one piece of log.

Fortress
Khotyn fortress is a landmark located on cliffs above the Dniester River. A venue of annual knight tournament, reconstructions and folk festivals.
It was first mentioned in 1001, and very well preserved.

That's all folks!
Thank you for taking time to read it through. If you enjoyed it and wonder about other my entries to the challenge, they are in color and all here:
---