Moving on to Letter J in the Alphabet Hunt hosted by @barbara-orenya in the Feel Good community...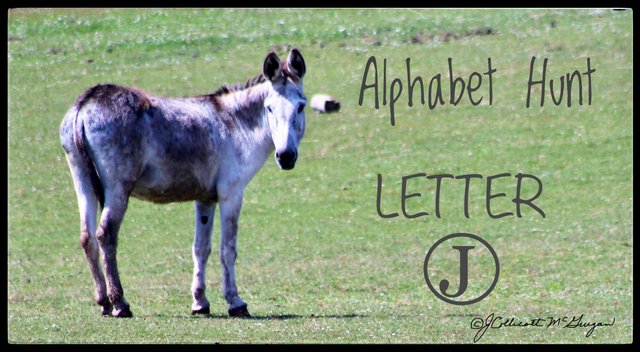 Mules are a cross between a female horse and a male donkey (called a jack) therefore getting the name Jackass.
Jackass is sometimes used when describing someone as goofy or silly. If you watch The TV show, Corner Gas, Oscar LeRoy refers to everyone as a Jackass. It's his signature word throughout the series.
I believe this is a Jackass with his back turned as the horse beside him is the same black and white color and is probably the mother.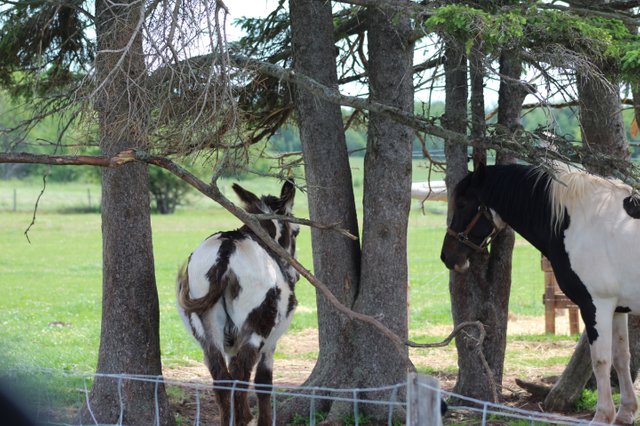 A look at the Jackass's face with his unusual bangs. These were animals I saw while driving by a farm here on the Island.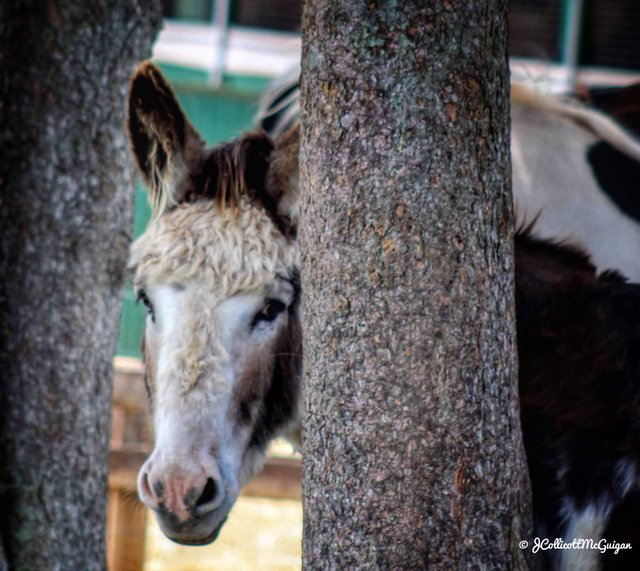 ---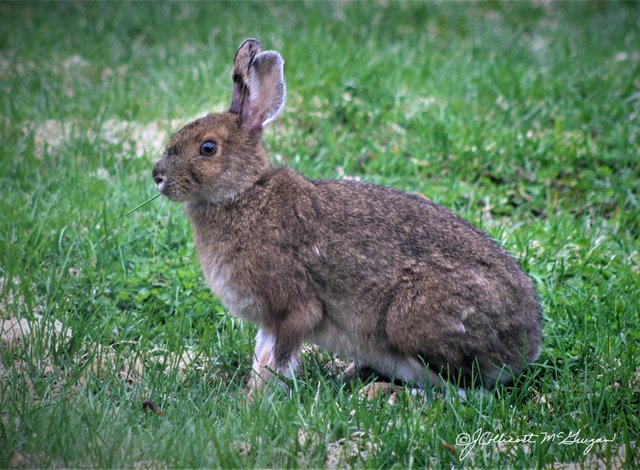 Wikipedia - about Jackrabbits,
Hares and jackrabbits are leporids belonging to the genus Lepus. Hares are classified in the same family as rabbits. They are similar in size and form to rabbits and have similar herbivorous diets, but generally have longer ears and live solitarily or in pairs. Also unlike rabbits, their young are able to fend for themselves shortly after birth rather than emerging blind and helpless. Most are fast runners. Hare species are native to Africa, Eurasia and North America.
Jackrabbit in flight. I took these photos this spring after the rabbits fur had turned brown for summer camouflages. There has been a few of these jackrabbits hanging around the yard this year.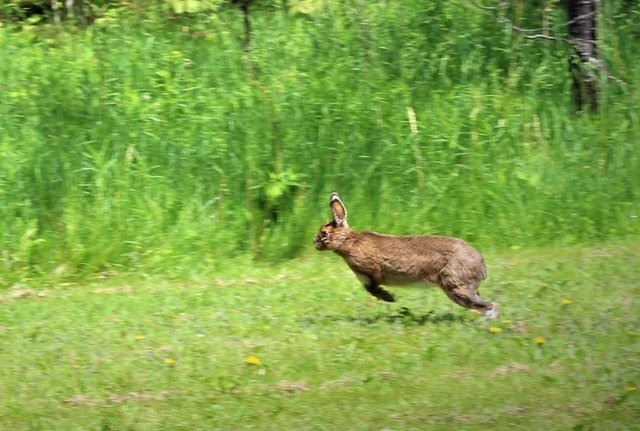 ---
The former Queen's County jailhouse in Charlottetown renovated into a Pizza Delight restaurant. It is a historic building and called the 1911 Jail.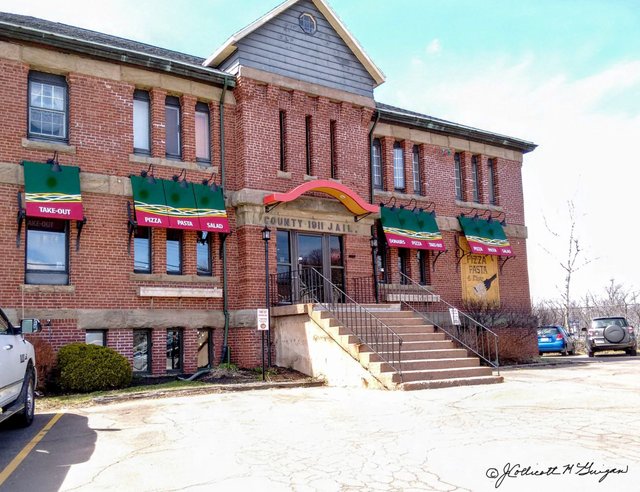 ---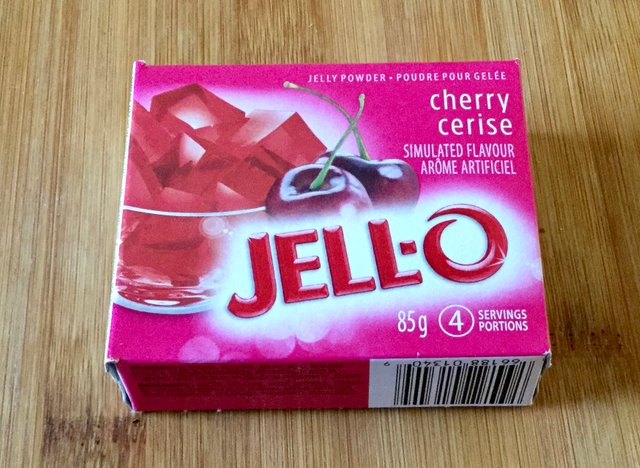 Jello is a gelatin-based dessert often associated with school cafeteria or hospital food and has been around since 1897. The gelatin in it is good for your nails and hair.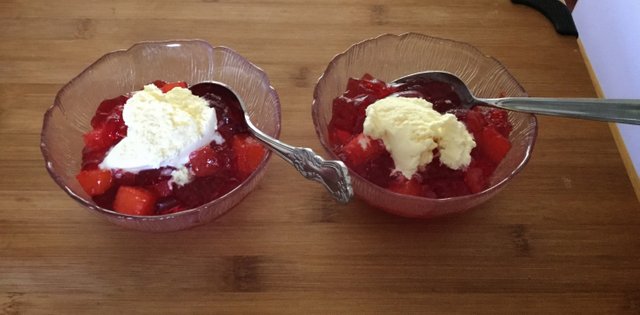 I like to make jello dessert once in awhile with added canned fruit and sometimes, a scope of ice cream on top.


---
A bust of Nefertiti I wear around my neck. I've had this piece of jewelry since the 70s when the Egyptian exhibition of King Tut (Tutankhamen) was displayed in Toronto, Canada.
I was living near Toronto at the time and it seemed everyone was interested in all things Egypt from King Tut to pyramid power.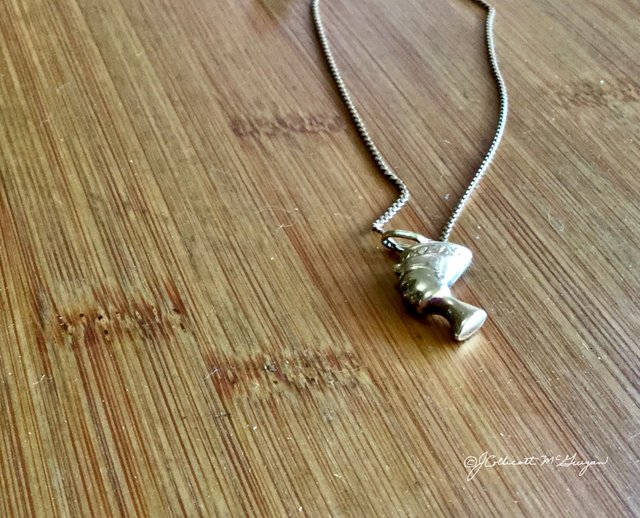 ---
Since my name starts with a J I will include it. When I was born my father wanted me called Joanna after a favorite aunt of his and I was called Joanna by everyone. When I got older and saw my birth certificate it was Joanne. My mother had put Joanne on the birth document.
I've had many nicknames over the years with Jo, Rusty and Red and now I guess I'd be Goldie.:)
During the pandemic I've been crocheting a few things Just for fun and made myself a sun hat.






Believe me, I tried to take a JO selfie with the iPad but Sunday cat wanted me to pay attention to him and gave me an affectionate paw. It's darn near impossible to take a photo with a cat on your lap.



---
❤️❤️❤️
---

hive-114105
Animated Banner Created By @zord189

Courtesy of
@derangedvisions