My K selections for the Alphabet Hunt hosted by @barbara-orenya in the Feel Good community.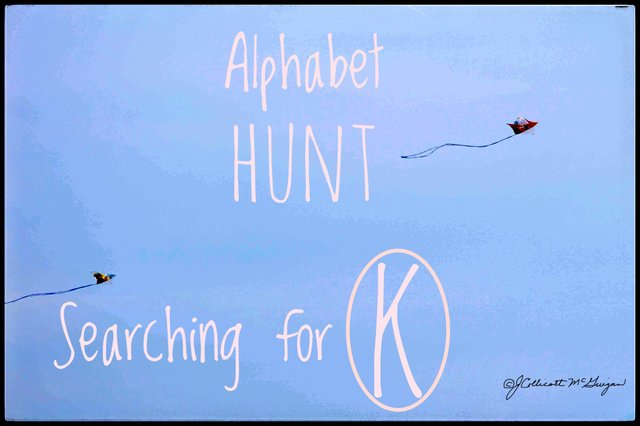 ---
Kelp is large brown seaweed that grows in shallow saltwater near coastal areas, It's a type of marine plant you can see washed up on the beach.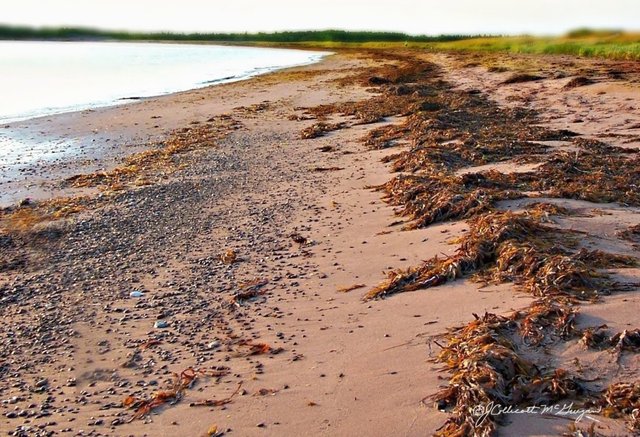 Kelp has a lot of nutrients and healthy to eat. I have eaten dried Kelp since a child - it is called dulce on the store-bought package.


Pulse and kelp are edible seaweeds that have been harvested for years for their high mineral content and nutritional value. Dulse, also known as sea lettuce flakes, Rhodymenia palmate or red dulse, is a type of red seaweed harvested along the waters of Canada and the Atlantic coast, while the fronds may grow on shells or in tidal areas on rocks. It's widely consumed in Ireland and other Northern European countries and Canada. Source
---
Kite flying seems like a lot of fun, not that I would know much about it.
If you've been told, "Go fly a kite" don't take it literally. It means the person wants you to leave them alone and go entertain yourself.
I saw this kite flying in the air without any tether rope.






There were two kites in the air floating freely. They must have gotten away from whoever was flying them.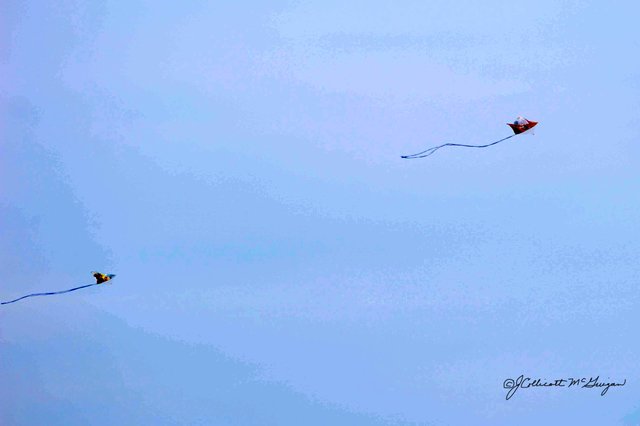 ---
Who can resist picking up and petting a cute little kitten? Maybe even bringing the little fur ball home to be part of the family.
This is Sunday, a little black and white kitten, by the fire with Red, a month after I brought him home from the barn he was living in.
He had to be bathed from the cow mature stuck to his fur. He was injured from falling out of the hay loft and one eye was infected. I bathed his eye every day and he is a well cat today.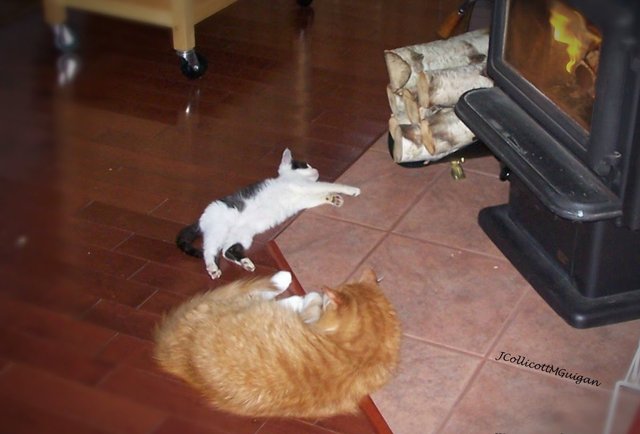 Sunday cat is healthy and active. As a kitten he was not impressed with wearing the Santa hat and soon got it off his head. He likes to fight Red and they have a few play scuffles.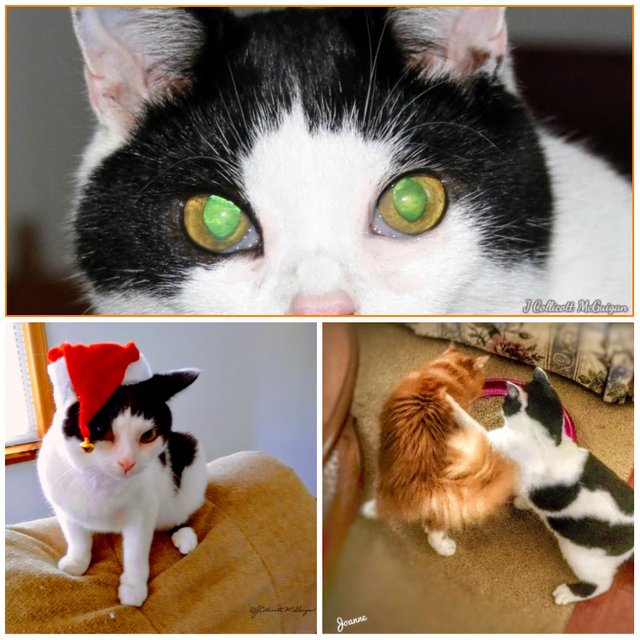 ---
A kayak is a small, narrow watercraft which is typically propelled by means of a double-bladed paddle. The word kayak originates from the Greenlandic word qajaq. Source
Someone kayaking on the Montague River.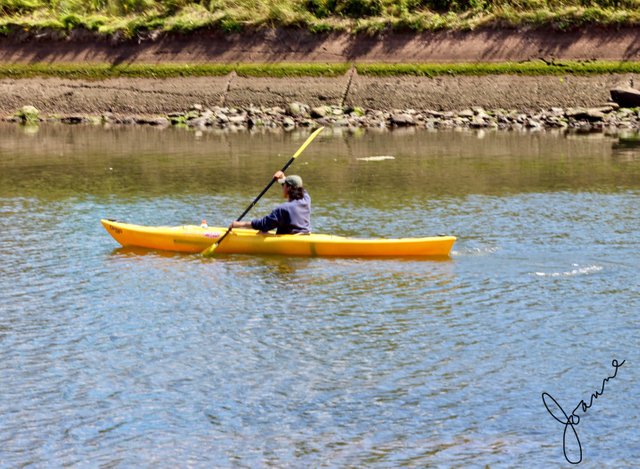 My sister, with our grand nephew, kayaking at her cottage. It's a fun sport to just paddle out and enjoy the fresh air and expanse of the beautiful lake. She kayaks every day when she is there.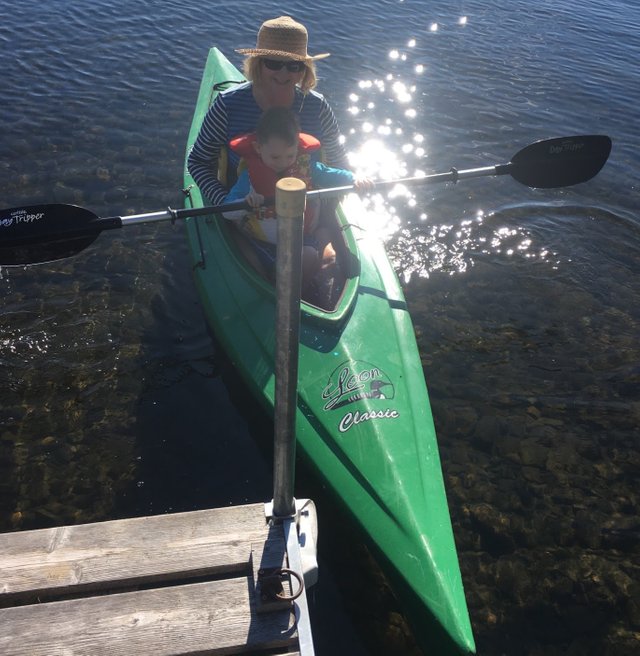 ---
Children are sometimes called kids but a kid is actually a young goat.
I didn't have any other photo of a goat but this one that was at the barn at the Rossignol winery in Little ands, P.E.I.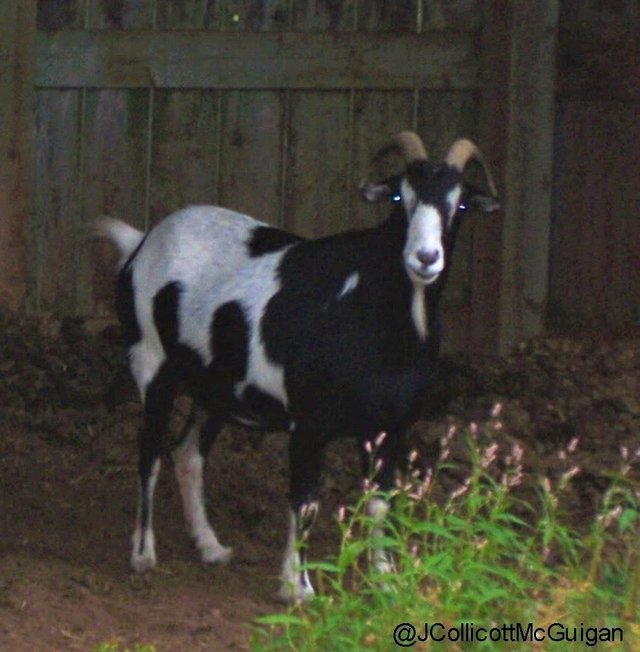 ---
Knockers don't always refer to a slang word for a woman's breast, sometimes there are knockers on a door. Door knockers come in many fancy designs.
My door knocker.



---
location: Prince Edward Island, Canada.
❤️❤️❤️
Thanks for reading my post. Have a great day!

hive-114105
Animated Banner Created By @zord189


Courtesy of @derangedvisions