We are now on letter F of the #alphabethunt challenge hosted by @barbara-orenya.
My F selections include, fishing boats, farming, fox, firstborn, french fries and food.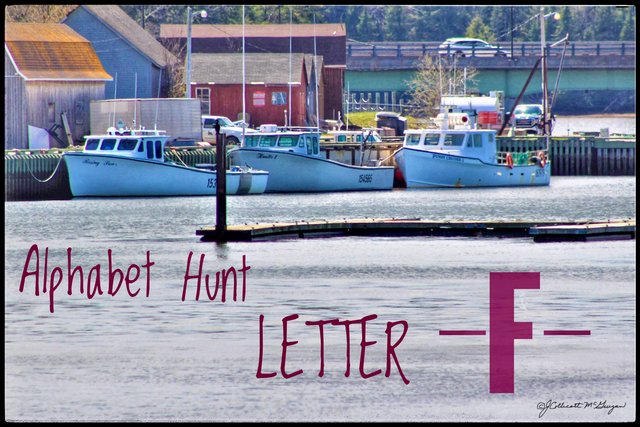 FISHING BOATS
Fishing boats anchored in the Montague harbor are used for lobster fishing.






The Great Blue Heron is fishing and doesn't need a boat. The big bird just needs his long legs to wade in the water and a beak to grab the fish.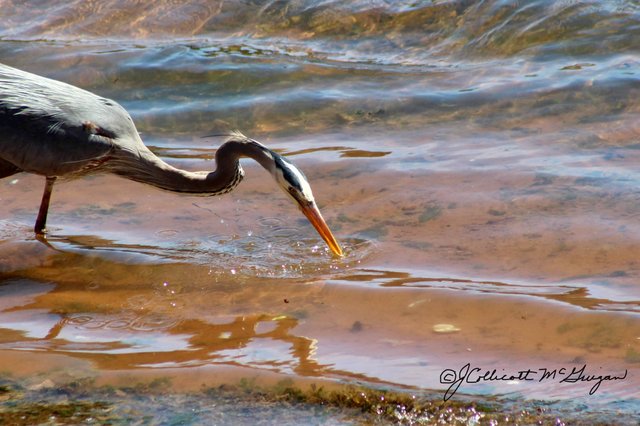 People fishing on a lazy Sunday afternoon. I noticed them while driving by on the highway.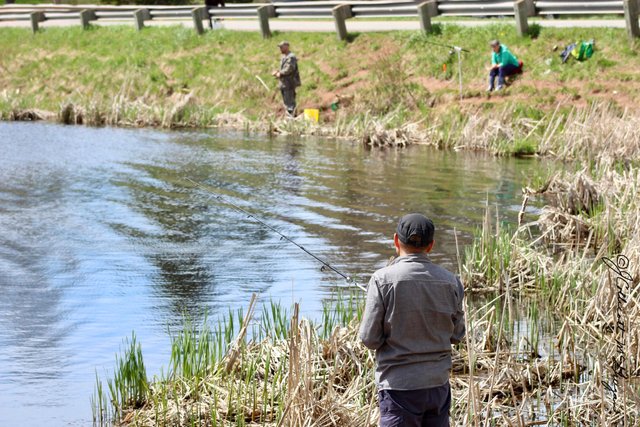 ---
FARMING
PEI is not only known for lobster fishing but for potatoes that are grown in the rich red soil.
A farmer ploughing the field, getting ready to plant.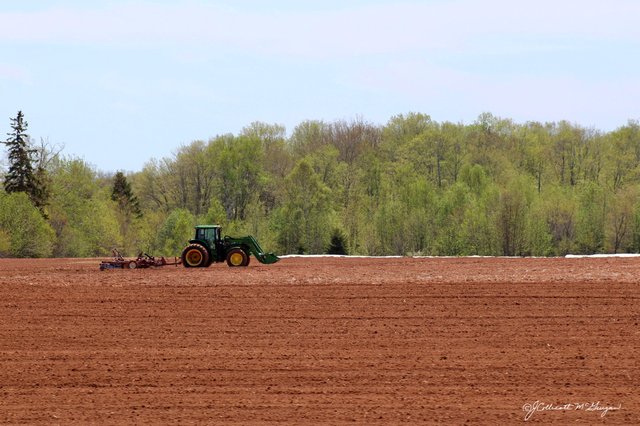 ---
FOX
The lovely red fox who came to visit me one St. Paddy's Day eve, three years ago. I was a bit down thinking of old times and how much my mother loved St. Patrick's Day. Hubby had gone to bed and I was baking shamrock shaped cookies and singing an Irish tune when I looked outside to see this welcome sight.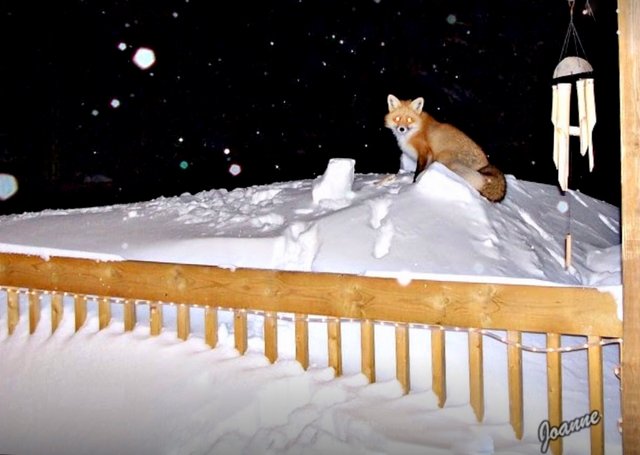 It was a magical evening to see the fox outside and spirit orbs floating all around him. I think the little people were with him and paying me a visit. Certainly not to hear my singing. LOL
There was record snowfall that year as you can see by the pile of snow the fox is sitting on.


---
FIRSTBORN
If you are the firstborn you are the first child of your mother or the first born in the spring like this buffalo calf.
I relate to firstborn as I am the first born of my parents, therefore the oldest sibling which means I got the most discipline and, was told, the most rebellious.:)
In the spring this buffalo has one of the first born calves of the herd.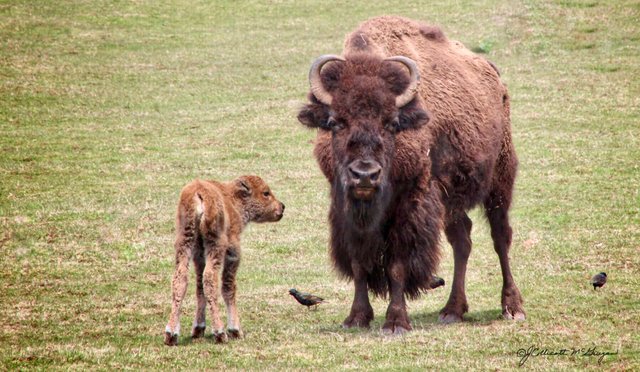 ---
FRENCH FRIES
I'm not a big french fry eater but do like using them to make Poutine. This is a bag I have in the freezer but you can make your own french fries by slicing up potatoes.



What is Poutine? I call it a dish of French Canadian Cuisine.
Poutine is a dish that includes french fries and cheese curds topped with a brown gravy. It originated in the Canadian province of Quebec and emerged in the late 1950s in the Centre-du-Québec area. It has long been associated with Quebec cuisine. Wikipedia
---
FOOD
I've mentioned food throughout with fish, potatoes, poutine and shamrock cookies.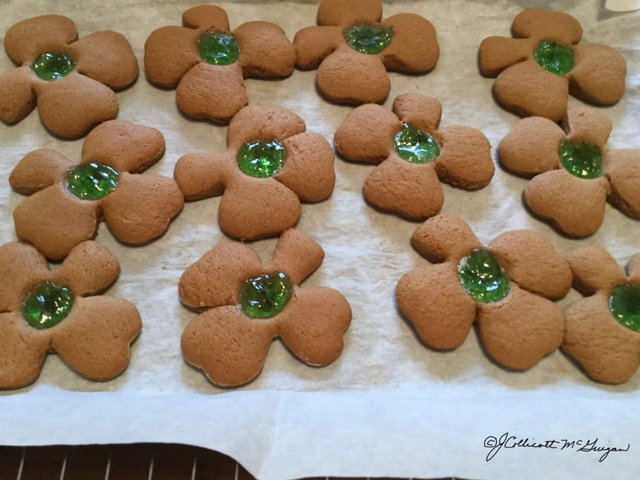 The shamrock cookies are made as a molasses ginger cookie with green jam in the center.


---
Location: Prince Edward Island, Canada
Photos are mine taken at different times.
Happy hunting for the Letter "F"
🌺🌻🌸
---

hive-114105
Animated Banner Created By @zord189


Courtesy of @derangedvisions