Hello Alphabet hunters, first of all, I would like to give thanks to my very good friend from Davao City @gems.and.cookies for inviting me to join the hunt, actually, he had invited me a long time ago but unfortunately I wasn't able to join for a lot of reasons, honestly I also find it hard at first but this time since it's already letter V and I am thinking it's like close to the last letter of the Alphabet😀 so I should not wait any longer otherwise I will miss the chance to participate to this exciting hunt over #HIVE.
So I'm here with my very first post to this community and my first participation in this hunt started by @barbara-orenya, thank you so much for this exciting initiative.
So let's start the hunt!
---
1. "V" for VEGETABLES
---
The first picture that I found in my files is this. This photo was actually taken when I was still working in Saudi Arabia. It was one of my officemates who cook this one, I'm not sure if whats the name of the food he was cooking at that time but it's more on vegetables although I think he also put some chickens.
This photo made me think that I should learn how to cook. It's been a while already and even went abroad alone so I should have learned how to cook delicious as well as healthy food already. Unfortunately, until now I only knew how to fry an egg and hotdogs and prepare noodles, those I find very easy to prepare.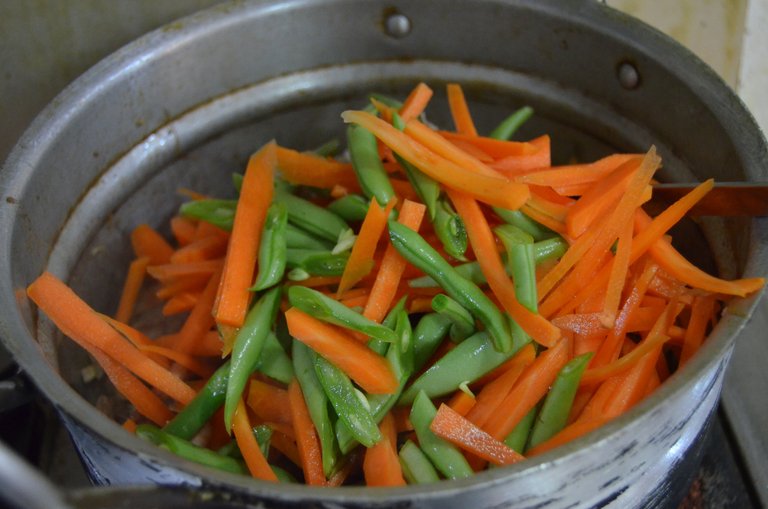 This one is one of my favorite food. This is actually served or available in a well-known restaurant here in Cagayan de Oro City, funny the two photos contained the same kind of vegetable particularly the string beans if I am not mistaken😀.
---
2. "V" for VOICE
---
This is my friend @g10a, we used to work in the same company and as you can see in the photo, he is not only a man with a good sense of humor but he is also a good singer. I really like his VOICE and wished that I also have the same so I could sing wherever I go😀
I also used to sing with him although my VOICE is not as good as his. Singing along with some other Filipino friends was our way of combatting homesickness being away from our family. And we do it almost every night, it's one of the things I missed to do since I don't have that much time this time.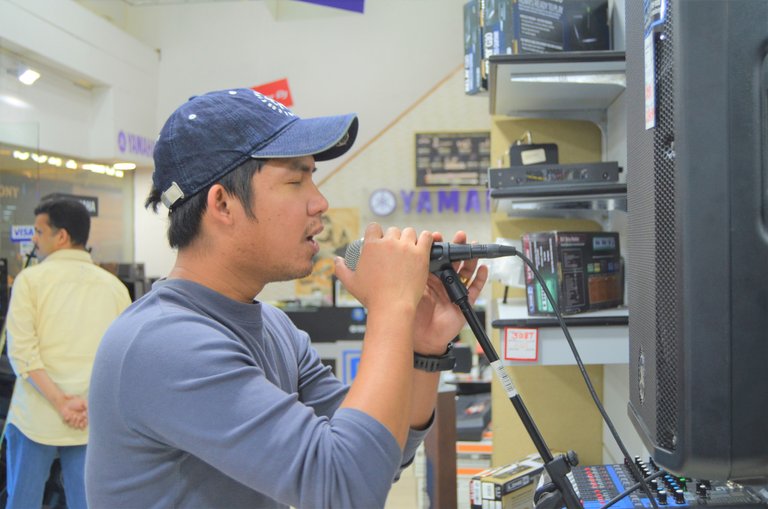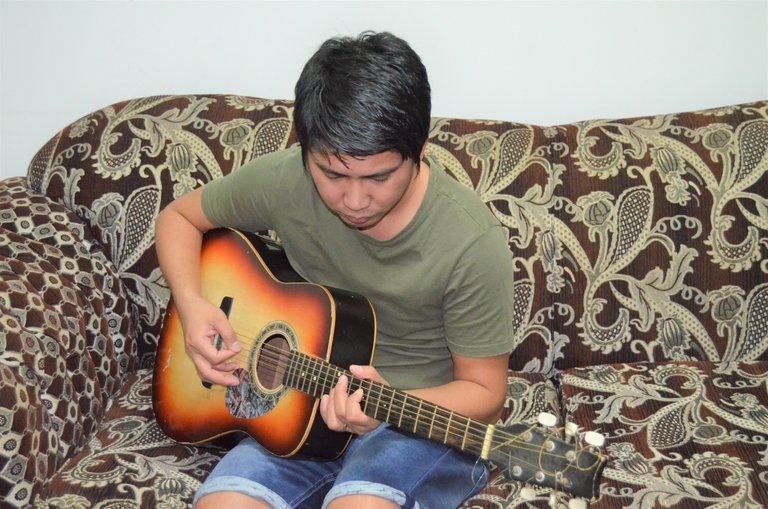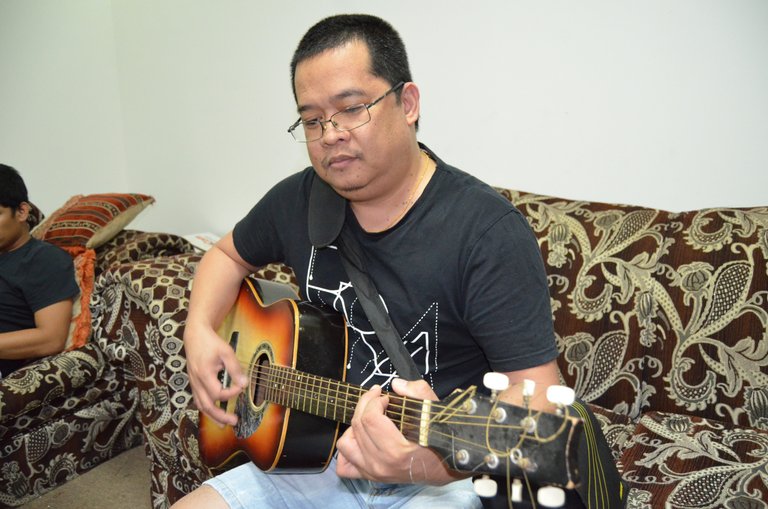 ---
3. "V" for VIDEO
---
It's so funny that when I tried to look for a video to share so you could have a glimpse of the VOICE that I was talking about earlier, I notice that a VIDEO starts from the letter V also, It was not in my mind really, haha thanks I got another word to add to my list😅.
So here we go with the sample of @g10a's VOICE, his rendition of the song When Love and Hate Collide by Def Leppard, I hope you will enjoy listening to this music.
https://3speak.co/watch?v=g10a/rotqrvmk
---
4. "V" for VEHICLES
---
These **VEHICLES** were actually owned by our colleagues and some by our bosses in the office. Although most of the vehicles of the big bosses have their own parking space in the basement. I truly like these cars and most of them were just issued by the company that means when they leave the company they will have to surrender their cars. Although there are some who did buy their own car especially those whose family are also living with them.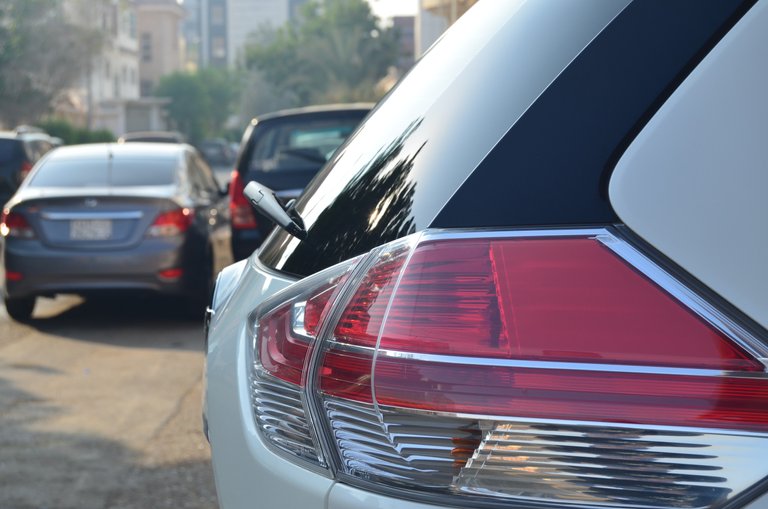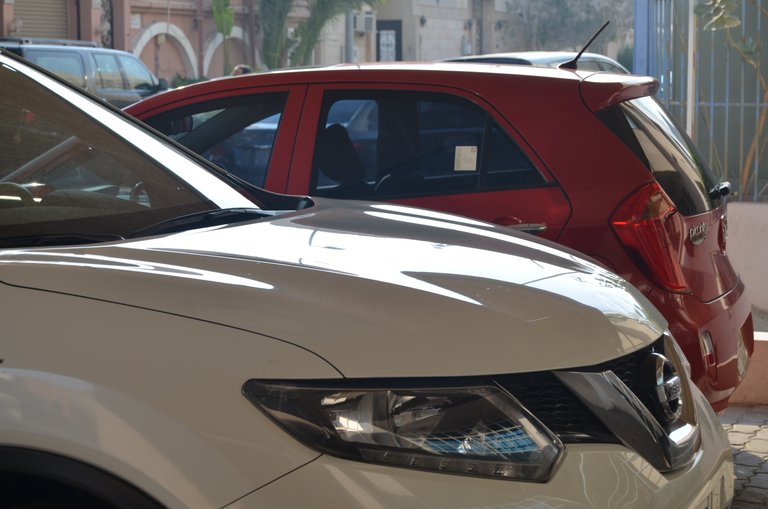 ---
5. "V" for VOWS
---
As I was hunting for another word for the letter "V" to add to the 4 words I already laid here, I came across with the photos I kept during the wedding of my niece, so the next word is VOWS, this is the solemn promise of a man and a woman entering into the sacrament of matrimony. A promise to love and care for each other while in the process of raising a family of their own.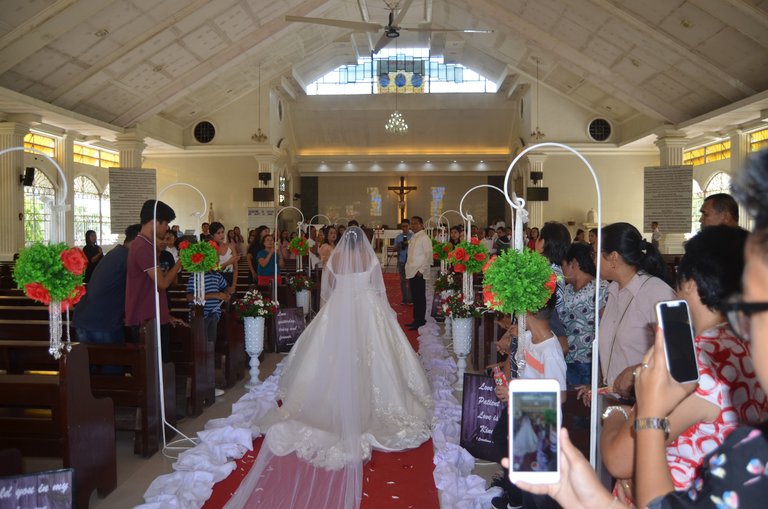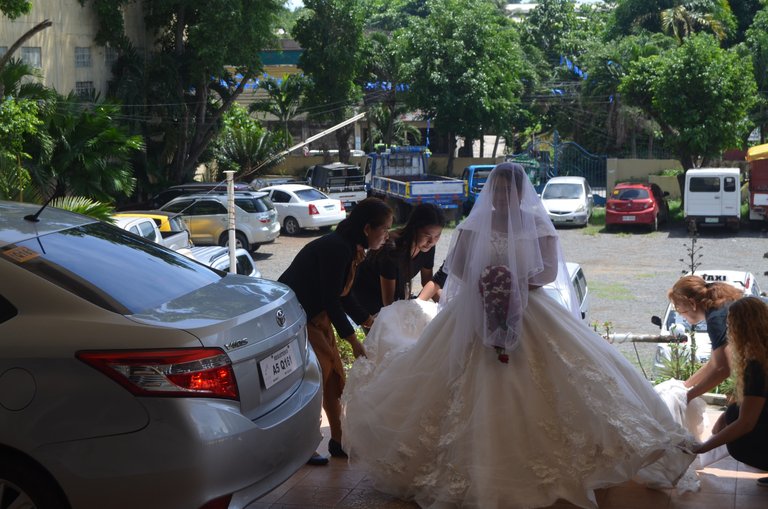 ---
6. "V" for VICTORY
---
In every game, there will be a victory for one opponent and downfall to the other, and for me, it's best to focus on winning every time we are put into a particular challenge. So striving hard in every aspect of our lives for a better tomorrow.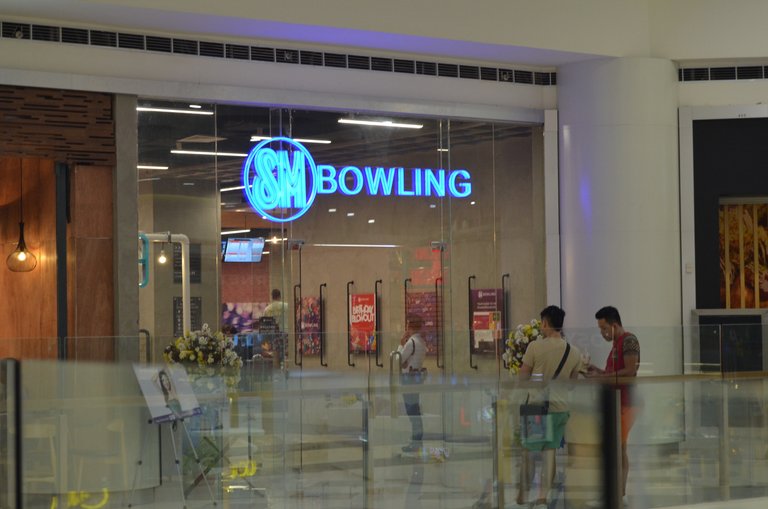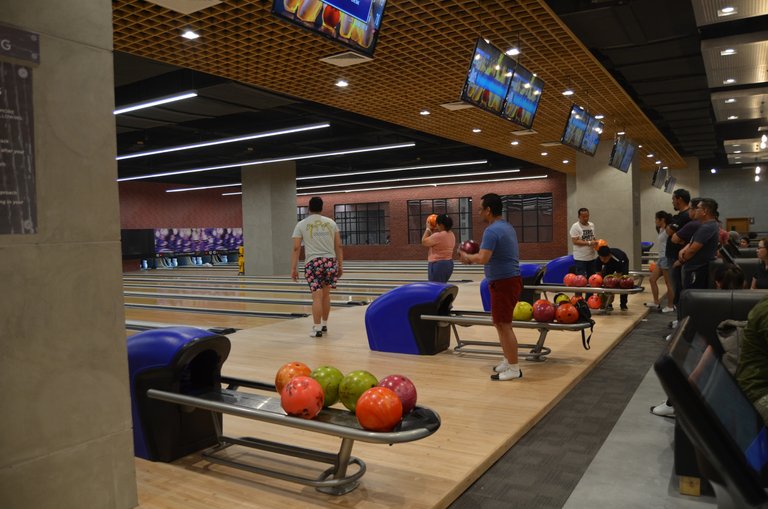 So I think this is all for letter "V", I still have a few more time left to prepare for our activity this evening.
Take care everyone and God bless!
Note: I encourage everyone to join the hunt, if you want to know more about this challenge you may click here.
---
All photos are mine.
---

Please support @surpassinggoogle as witness.
To vote his witness, simply visit
https://wallet.hive.blog/~witnesses
and type in "steemgigs" into the first search box for witnesses.
THANK YOU VERY MUCH!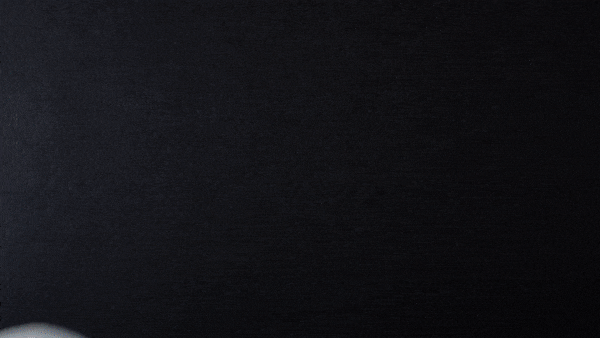 Vote for
@threespeak
on
https://wallet.hive.blog/~witnesses
or vote through
HiveSigner
---
▶️ 3Speak