Three letters in one hunt, that seemed to be easy … that's what I thought 😉
---
One more week has gone by and the lovely and great artist Barbara @Barbara-Orenya has rang the bell for the next and last round of the #AlphabetHunt Challenge in the Feel Good Community, where you have to illustrate 6 words (or concepts) starting with the letter of the week.

This week we are hunting the Letters "Y, Y and Z" all together. Please visit the latest blog post of Barbara | @barbara-orenya to find out more about the rules of this fun contest: The very last AlphabetHunt letters X,Y and Z- and the winners of the W lucky draw !
---
X-ray
We all know X-ray machines and the strange looking images of our bones which it produces.
These two images are the result of a X-ray session a couple of years ago when I had spine problems in my neck and my finger joints have also hurt. If you look closer you might notice that some of the first finger joints are not correctly connected (right photo). I have Arthritis which is slowly bending some of my fingers.
Of course, these two images were not taken by me, but it is my own left hand and the Photoshop "artwork" is by me, so I hope it is a valid entry 😉
An X-ray machine takes pictures of the bones inside the body. X-rays are electromagnetic waves which go through the body. Bones are shown bright on the X-ray and the muscles in between are dark.

X-clouds
I have taken this photo quite some years ago - seen the contrails of two airplanes crossing and thought I might need the photo one day in an #AlphabetHunt 😉
Because these are not real clouds I might have had to title the photo X-trails, but X-clouds sounds better to me ;)

Yellow Flower
That's funny, because in this post I can use the flower of which I couldn't find the real name and call it Yellow Flower 😁
I have taken these photos in my parents garden and forgot to ask my mother which flower it is.

Yolk
Simply said, the Yolk is the yellow part inside an egg. The more transparent fluid part is called the white of the egg. It becomes white when you cook it while the Yolk stays yellow.
This is a very old photo that I have taken with the Olympus DSLR which I had years ago when I started photography. I have edited it in Photoshop so that it looks a bit better than before.

Yacht
Well, these images are even older than the Yolk. Friends of us had a beautiful old wooden Sailing Yacht in Lignano, Italy. We have spent a couple of holidays there and during walks I have taken photos of other Yachts.

Young
There is also the word Youth, which is the time when someone is young, meaning the age between being a child and adulthood.
This tree is definitely young and it is growing from the bark of an old and mossy tree. I have taken this photo somewhere in the forest behind my parents house.

Zlatorog
A while ago I have posted a photo and one of the stories about the Zlatorog or Goldhorn and searching through my Archives for Z words I have seen this chamois statue at the lake Bohinj in Slovenia and knew I have one more Z :)

Zlan
There's a nice and curvy mountain road I ride or drive sometimes. It passes a waterfall which I have posted a few times, but right at the beginning of that road there's a village called Zlan. So, this time I didn't drive to a village just for the photo of it's name sign, I drove on that road and when I saw the sign I thought that soon I'll have to hunt the letter Z 😉
12 days later when I drove on that rode again it had snowed over night and I could take this image of autumnal colored trees in front of snowy pine trees reflecting in a puddle on a farm field.

Zadnjica Valley
I have posted quite a lot photos of the Zadnjica Valley in Slovenia last year. These are a few more photos which haven't been online yet.
The Trenta Valley splits into the Zadnjica Valley and into the Soča Valley, of which I have told you many times too. The photo above shows the junction to the Zadnjica Valley.
Above you can see the view up to the mountains from the Zadnjica Valley.
You are hiking partly on a forest road through the woods and beside the road there's a little stream with some smaller waterfalls and cascades.
I think that was it for this week's hunt and also for this #AlphabetHunt challenge. There have been hard letters and there have been easy letters to hunt, but I think if Barbara | @Barbara-Orenya had not loosened the rules for the letters X, Y and Z not only I would have struggled at least with the X 😉
I am so glad that I have joined this challenge, because it was great fun and I hope there will be a similar challenge in future.

I don't add information about the photos when I post for the #AlphabetHunt, because it's all about the words, but most photos were shot with the Canon EOS R and one of these lenses: Canon RF 24-105mm f/4 L IS USM, Canon EF 70-200mm f/4 L IS II USM, Canon EF 16-35mm 1:4 L IS USM, Canon EF 50mm 1:1.8 L STM, SIGMA 105mm 1:2,8 DG MACRO HSM, SIGMA 150-600mm F5-6.3 DG OS HSM C.
Some of the older photos were also taken with one of the Olympus DSLR's I have had years ago.
I leave all EXIF and IPTC information stored in the pictures.
---
If you like my photos I would appreciate an upvote, nice comment or maybe you want to share my post on your blog 😊 ... and maybe you would like to follow me, so that you never miss a post from me.
Thank you so much for visiting my blog,
have a nice evening,



Photos and Text: Johann Piber | All rights reserved - do not use without my permission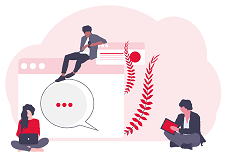 Not got a Hive account yet? Sign up free here!
2020-10-23
#hive5 from Austria 🖐️