During my hunt for the letter W I have caught landscapes, waterfalls and also some nice insects ... if spiders scare you please don't scroll to the end.
---
There are not many letters left in the #AlphabetHunt Challenge hosted by the lovely and great artist Barbara @barbara-orenya, who has already started the next round of the Challenge in the Feel Good Community, where you have to illustrate 6 words (or concepts) starting with the letter of the week.

This week we are hunting the Letter "W". Please visit the latest blog post of Barbara | @barbara-orenya to find out more about the easy to follow rules this fun contest: AlphabetHunt letter W- and the winners of the lucky draw.
---
So let's begin with the probably most obvious W word ...
Window
There will be many Windows to see this week, but I want to show you another kind of window. The sunset on the Dobratsch mountain last month was mostly covered by dark rain clouds, but for a few minutes the clouds opened a little Window to show me an orange lit cloud behind.

Wasp
During a Walk at the reservoir in August I encountered quite a few Wasps which had breakfast on flowers together with other insects in peace.

Waterfall
This little Waterfall reminds me on a white wedding dress. I have taken the photo during a hike through a gorge and forest called "Abenteuer Wasser Weg / Adventure Water Way" near home.
The second Waterfall I have photographed a couple of days ago at one of my favorite places, the Šunik Water Grove / Šunikov vodni gaj in Slovenia. I have taken many photos of this Waterfall in the past years and every single one looks different, but all look good 😁

Wet
Some insects look great when they are still full of dew drops in the morning. This wet fly was still sleeping on a leaf or it was still too cold for it to move, so I could easily take a few photos 😊

Winding
On my way back down to the valley from the Nassfeld pass on my last photo trip, I encountered this nice looking winding road below and the cascading stream behind. Of course I had to take a quick shot and then drive down there :)

Web
Spider Webs are fascinating things and you won't believe how fast spiders web their web using the silk they produce.

B O N U S
Wasp Spider
I have shown you Wasps and Spiders above, so I thought I could add some Wasp Spiders (Argiope bruennichi) as a little bonus.
There have been three of these big spiders right beside the path I was walking and I saw them only by accident, because the web of the first one was shining bright in the morning sun.
Each of the other two Wasp Spiders had caught a prey and already wrapped it in silk. The first prey seems to be a grasshopper ...
... but I have absolutely no idea what kind of insect the prey of the other Wasp Spider could be. Maybe it's also a grasshopper, but it looks very strange.

Well, I think with these words the easy hunting days are over, although Barbara | @barbara-orenya has loosened the rules for the remaining letters X, Y and Z:
>So we group these last three letters and you can come up with 6 words starting with X Y and/or Z, while trying to find words in each, as far as possible 😊 ...do not only propose Y, try to propose in X and Z too ...😉
---
I don't add information about the photos when I post for the #AlphabetHunt, because it's all about the words, but all photos were shot with the Canon EOS R and one of these lenses: Canon RF 24-105mm f/4 L IS USM, Canon EF 70-200mm f/4 L IS II USM, Canon EF 16-35mm 1:4 L IS USM, Canon EF 50mm 1:1.8 L STM, SIGMA 105mm 1:2,8 DG MACRO HSM, SIGMA 150-600mm F5-6.3 DG OS HSM C.
I leave all EXIF and IPTC information stored in the pictures.
If you like my photos I would appreciate an upvote, nice comment or maybe you want to share my post on your blog 😊 ... and maybe you would like to follow me, so that you never miss a post from me.
Thank you so much for visiting my blog,
have a nice evening,



Photos and Text: Johann Piber | All rights reserved - do not use without my permission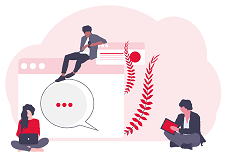 Not got a Hive account yet? Sign up free here!
2020-10-15
#hive5 from Austria 🖐️