This is my entry in the Alphabet Hunt Challenge by @barbara-orenya. You can read more about the Alphabet Hunt and how to join in HERE!
Here are my six (or so) photos representing the letter W ...
1. Wild Rose
I photographed this wild rose in my own back yard. There is a small cluster right up against the garage. Some years they bloom better than other years and I happened to catch this one on a very good year. I'm glad that I went out there when I did and captured the sunlight shining on it almost like a spotlight!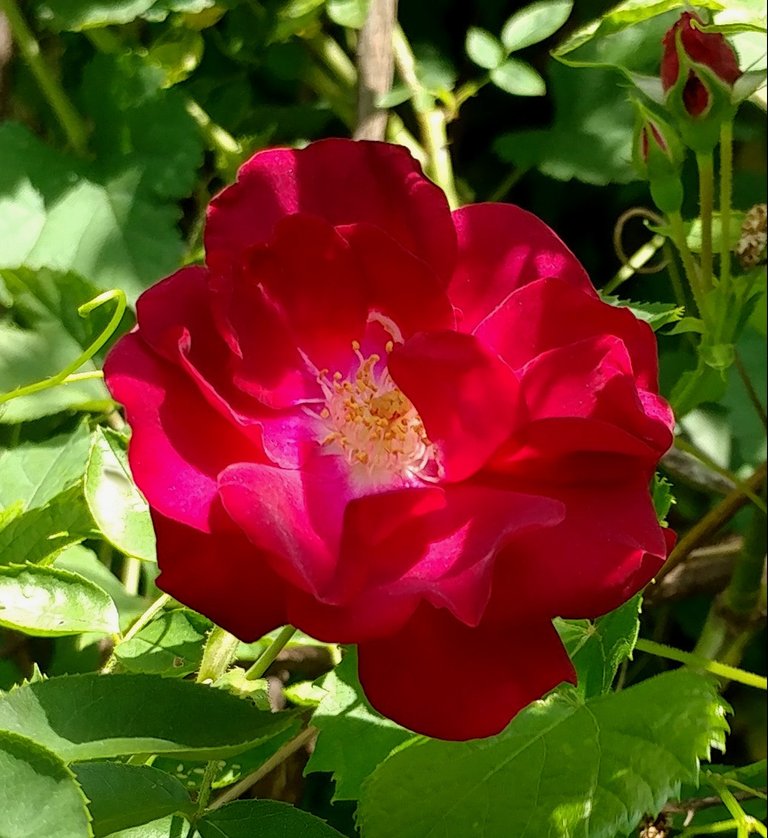 2. White Whiskers
This is Sylvester and her white whiskers! Sometimes we call her Syl (short for both Sylvester and Sylvia) since she is a girl cat but my children named her Sylvester when she was a kitten and it stuck. Sylvester is also a TNR cat which stands for Trap, Neuter, Release. You can usually tell a TNR cat because once the vet for the county neuters or spays them then they will tip (clip) an ear (this photo was taken before the vet visit). Sylvester was born a feral cat but she is fairly nice for a feral once she gets to know you, just don't try to pick her up, take her inside (she freaks out) or get your face near hers. She does love to get pets though and and likes to play with cat toys. I have caught her roaming further than I would like her to but I can't really help that much. I just hope she stays safe when she is doing her walk-abouts.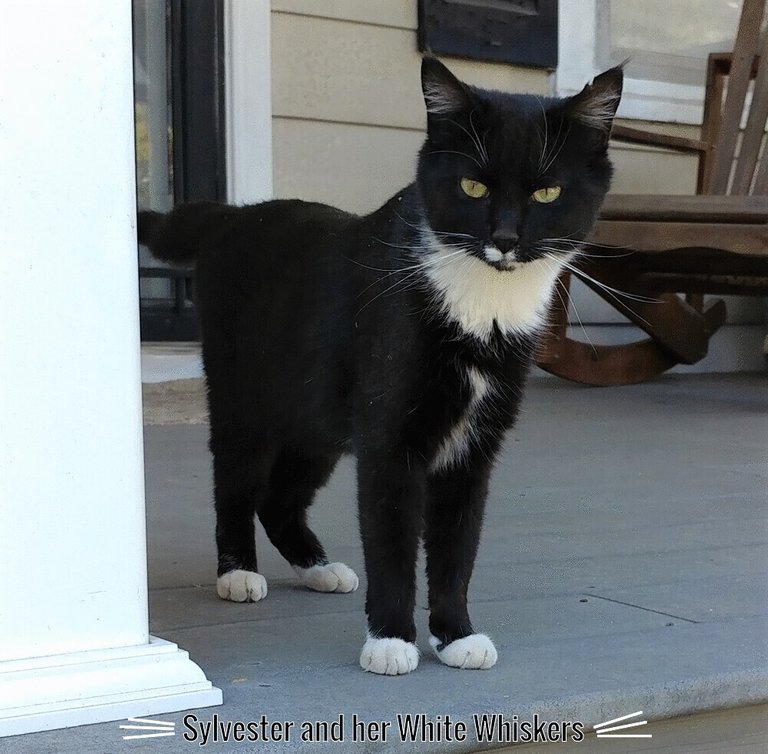 3. Wild Pony
I was thrilled to see and photograph this wild pony while visiting Assateague Island in Maryland. There are over 300 wild ponies at the Assateague Island National Seashore. Two-thirds of the island is in Maryland and a third is in Virgina. A fence on the state line separates the two herds. I "caught" this one as I was walking a trail and on a boardwalk near the marshes. I love the beautiful coloring on him or her. I believe it is a sorrel or chestnut color with a flaxen mane and tail. If you ever visit Assateague Island then you don't want to get too close to the ponies because they are wild and will try to kick and or bite you. Always a delight to see and photograph though!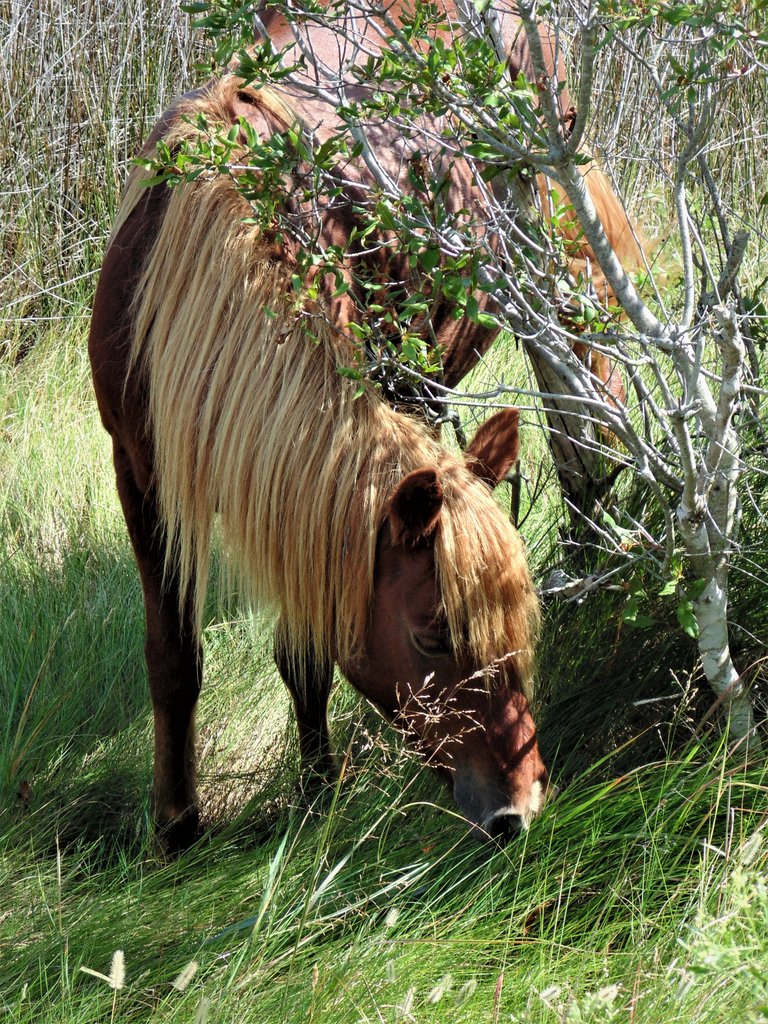 4. Web
The web of an Orb Weaver Spider is a beautiful work of art! This web is one that was created near my front porch. Luckily, not where I could walk through it though ... lol. It was still morning and the stickiness of the silk or possibly dew on it made it glisten in the sunlight. This was a decent size but it isn't the biggest one that I've seen in the porch area. I think the biggest that I've seen here was probably almost three feet wide. It is truly an amazing and beautiful thing to see!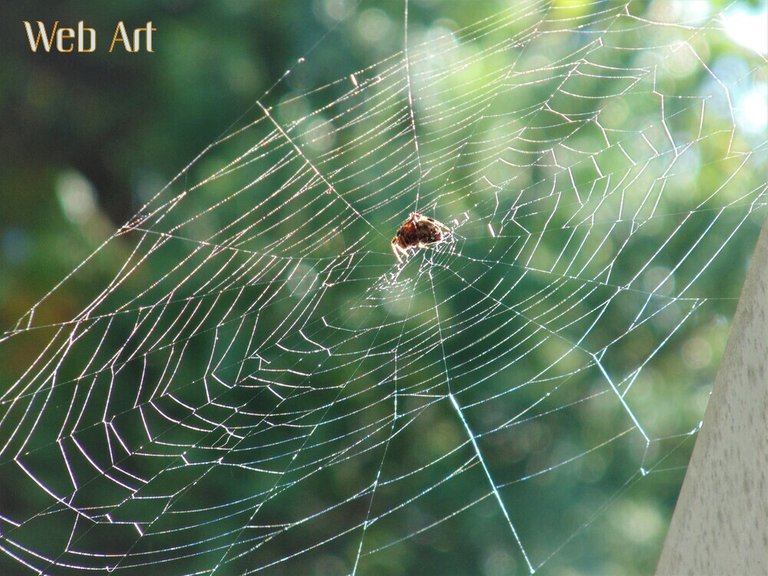 5. Whirligigs
These little seed pods have many names but as a child me and my siblings referred to them as whirligigs or helicopters. Other names that people call them are copters, propellers, twirlers, twisters, wing-nuts, whirlybirds, and whirlers. I'm sure I'm probably missing other names too but technically they are known as samaras. They are still just whirligigs to me and I still throw one up in the air on occasion and during the season just to see it twirl around in the air.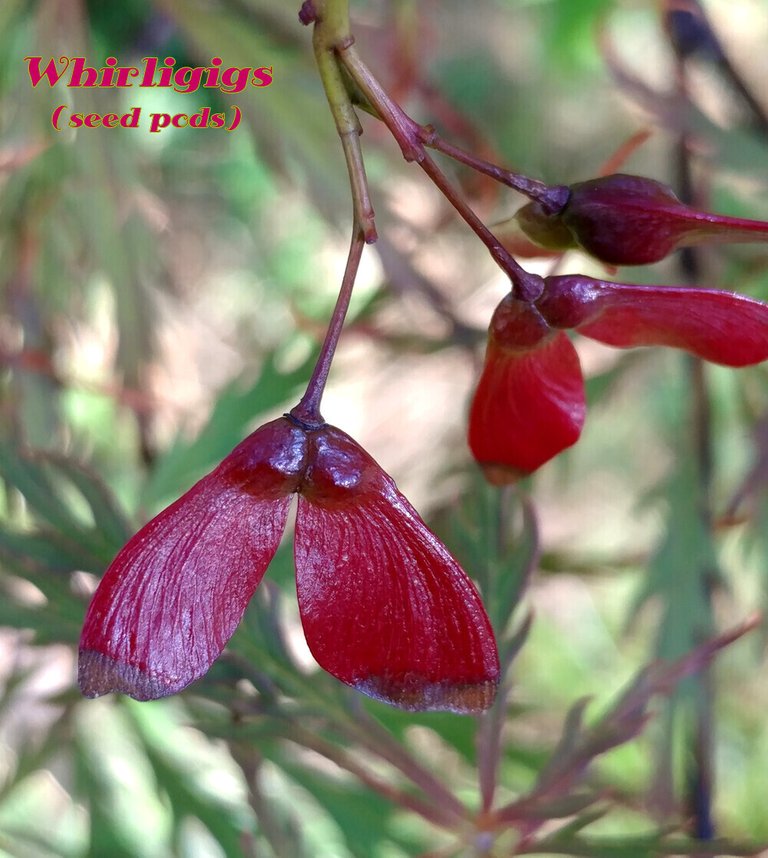 6. Whimsical
I thought I would end my post with a little whimsical fun! I've had these little flying critters stashed away for a long time and brought them out of their slumber just for this entry. I photographed them and then did a few (okay a lot of) edits. I took photos both outside and inside and the photos I took inside worked out better in the edits. It was quite windy on the day I had them outside and Baby the cat took way too much interest in them so inside we went. I think it is good to have a little whimsy in your life be it magical flying critters, twirly whirligigs, artful webs, wild things and even silly Sylvester's white whiskers! 😊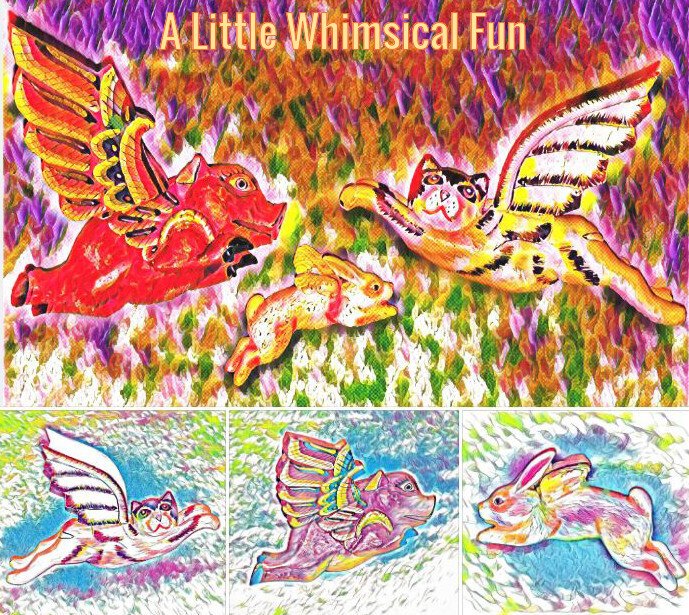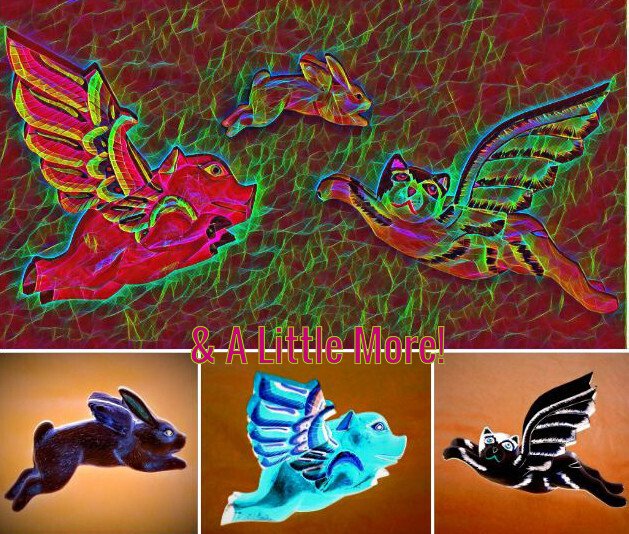 That brings us to the end of this weeks edition of #alphabethunt! 🙂
Thank you @barbara-orenya for #alphabethunt!!
All photos and text by me @deerjay. All rights reserved.