Hello alphabet hunters !
| | |
| --- | --- |
| There will be a time when things will start to get complicated, especially for the X, Y and Z hunts, so I will ask you to be attentive to my future announcement posts because it is possible that I will change the rule a bit to one given time, so please read my posts in their entirety | Il y aura un moment où les choses vont commencer à se compliquer, notamment pour les chasses du X Y et Z, alors je vous demanderai d'être attentif à mes futurs posts d'annonce car il est possible que je change un peu la règle à un moment donné, donc merci à minima de lire ces posts dans leur intégralité |
| | |
---
| Today I open this new hunting week with my selection of words starting with the letter T | Aujourd'hui j'ouvre cette nouvelle semaine de chasse avec ma sélection de mots commençant par la lettre T... |
| --- | --- |
Coincidence or not, this week all my words are illustrated with a "T"extured picture...😉
---
| | |
| --- | --- |
| so let's start this series of textured images found in my archives with that of my ... | alors commençons cette série d'images texturées par celle de mon ... |
Thumb / pouce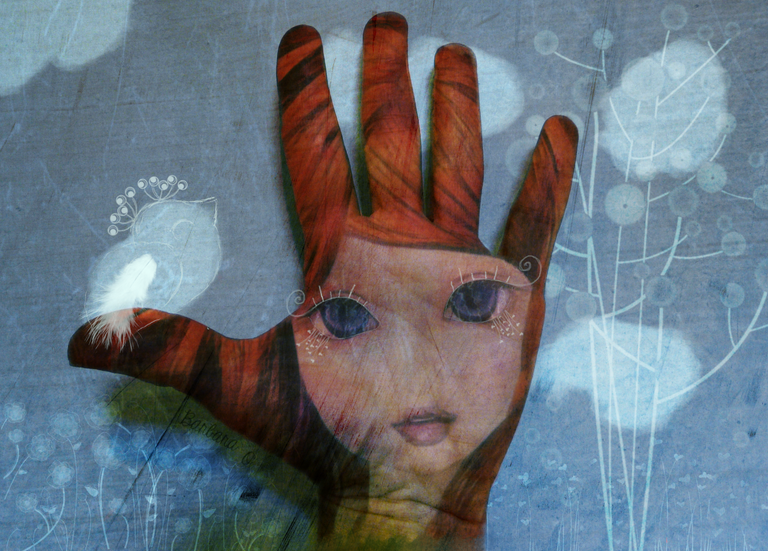 | this digital illustration I created in 2013 was titled "By the pricking of my thumb ... a little bird told me an odd story ..." 😊 | cette illustration numérique que j'ai créée en 2013 était intitulée "By the pricking of my thumb...a little bird told me an odd story..." 😊 |
| --- | --- |
| As well as most of the images you will see in this post, this one is available for printing in my FineArtAmerica gallery | Ainsi que la plupart des images que vous verrez dans ce post, celle ci est disponible en impression dans ma galerie FineArtAmerica |

Teddy bear the Top one Toy 😊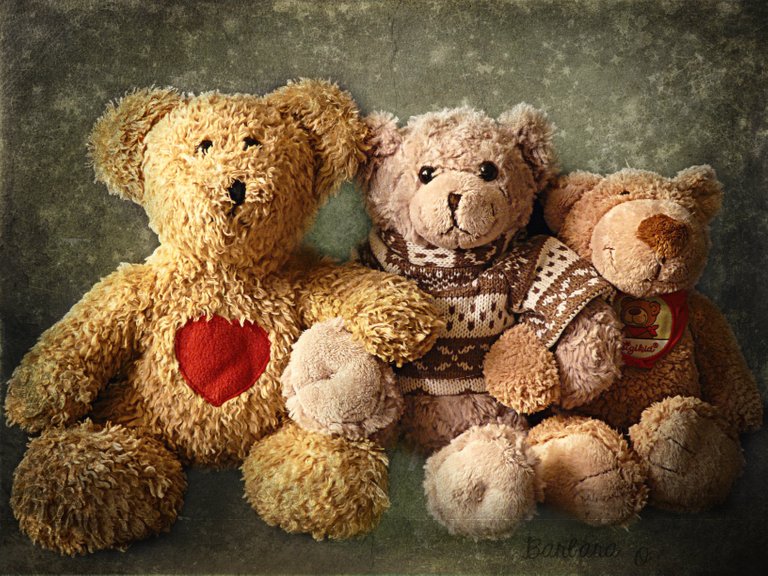 | teddy bears are children's first friends, the ones we slide into their bed to accompany them in their sweet dreams .... | les ours en peluches sont les premiers amis des enfants, ceux qu'on glisse dans leur lit pour les accompagner dans leur doux rêves.... |
| --- | --- |
| they are among the favorite toys of very young children ... | ils font parti des jouets préférés des tout jeunes enfants... |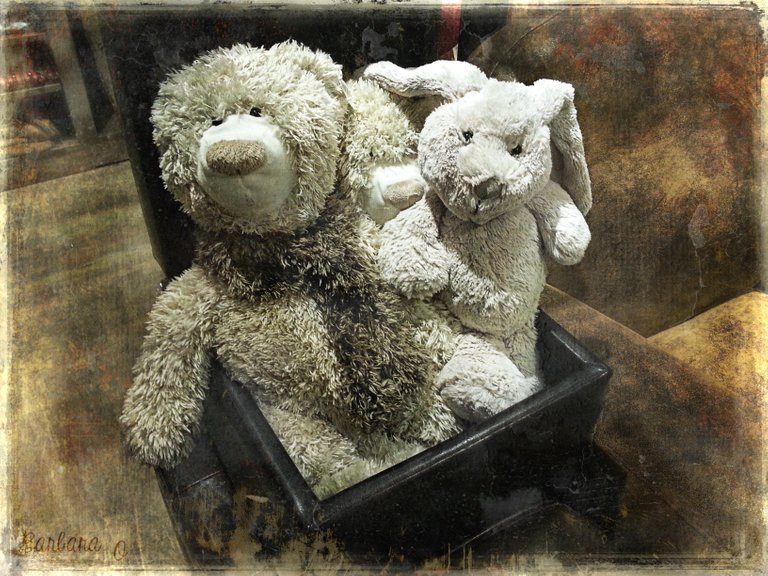 | and growing up, the child will also turn to fun games | et en grandissant, l'enfant se tournera également vers des jeux amusants |
| --- | --- |
| and other toys that have been around since the dawn of time such as this little rocking horse ... | et d'autres jouets qui existent depuis la nuit des temps tel que ce petit cheval à bascule... |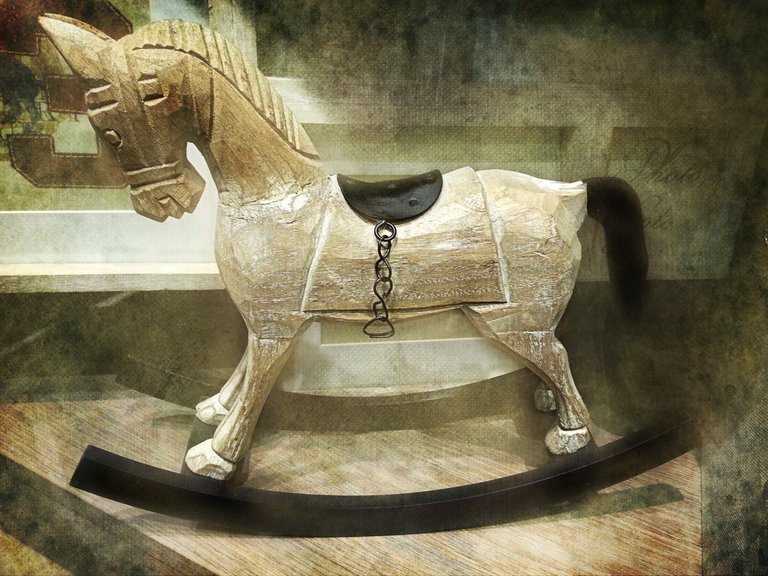 Tenderness
| Teddy bears are soft and warm, but ... | Les ours en peluches sont doux et chaleureux, mais... |
| --- | --- |
| what can beat the tenderness of a mom ..? 🤗 | qu'est ce qui peux battre la tendresse d'une maman..? 🤗 |
| | |
| --- | --- |
| and feelings are far from being reserved for human beings, animals are able to feel and manifest their feelings ... just in case we had forgotten it... 😉 | et les sentiments sont loin d'être réservés aux êtres humains, les animaux sont capables de ressentir et de manifester leur ressenti...juste au cas où on l'aurait oublié...😉 |

Table
| I know that a table is a rather mundane object, but if I show you this one it's because it is anything but banal, do you agree ..? 😁 | Je sais qu'une table est un objet plutôt banal, mais si je vous montre celle-ci c'est bien parce qu'elle est tout sauf banale, vous en conviendrez..? 😁 |
| --- | --- |
| | |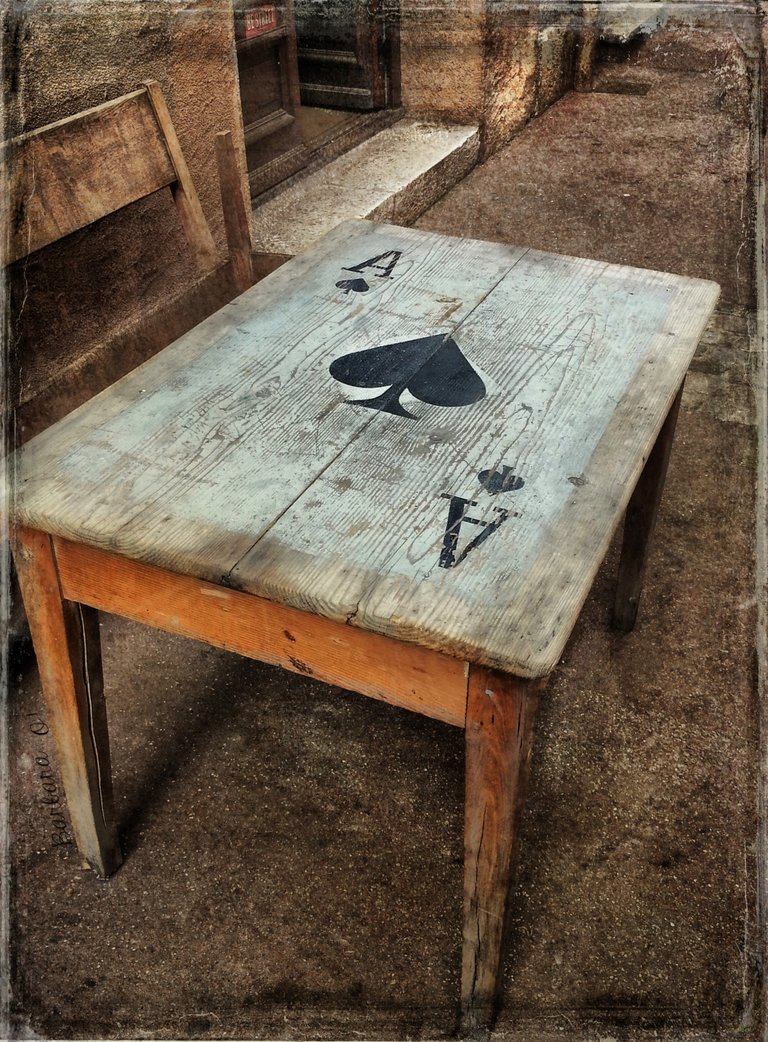 | | |
| --- | --- |
| I photographed it in 2013 in front of a vintage store, and I am happy to have done it because I have never seen such a gaming table since 😉 | je l'ai photographiée en 2013 devant un magasin vintage, et je me félicite de l'avoir fait car je n'ai jamais revu une telle table de jeu depuis 😉 |

Terrace
| In Annecy, which is a very touristic city, we have a lot of restaurants | A Annecy, qui est une ville très touristique, nous avons énormément de restaurants |
| --- | --- |
| and in the old town, here is the terrace of one of its restaurants, a terrace that is just waiting for its consumers to come alive with conviviality and gourmet pleasures | et dans la vieille ville, voici la terrasse de l'un de ses restaurants, une terrasse qui n'attends plus que ses consammateurs pour s'animer de convivialité et de plaisirs gourmands |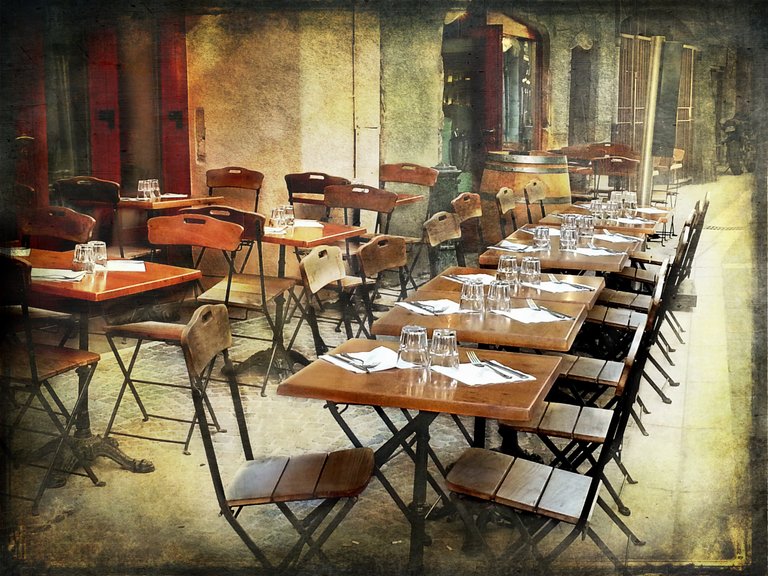 | The small terrace below has not existed for several years ... | La terrasse ci-dessous n'existe plus depuis plusieurs années... |
| --- | --- |
| that's what I also like about photographing my city, it's being able to keep traces of what crossed it during the time I walked its streets ... | c'est ce que j'aime aussi dans le fait de photographier ma ville, c'est pouvoir garder des traces d'une partie de ce qui l'a traversé pendant le temps où j'ai arpenté ses rues... |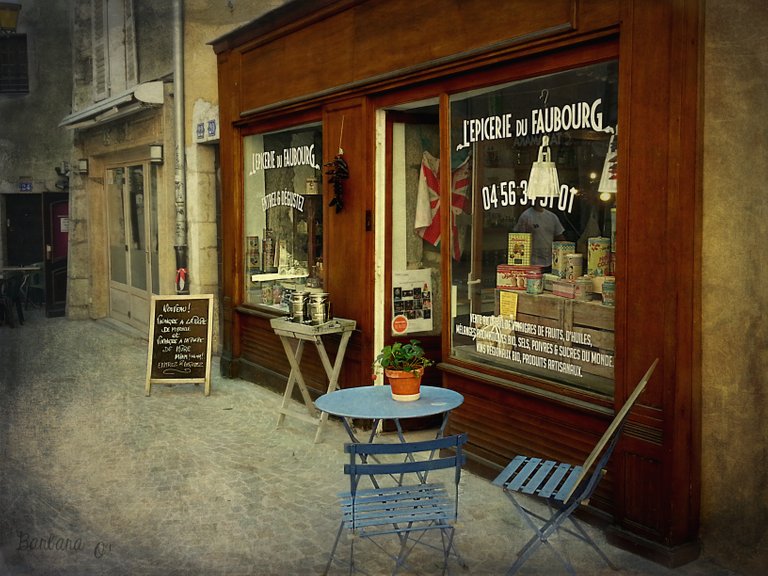 Time
| and there it is,Time passing, time flying as this last image suggests ... | et le voilà, le temps qui passe, le temps qui s'envole ainsi que le suggère cette dernière image... |
| --- | --- |
| | |
| --- | --- |
| Around the clock, time is flying is the title of this textured digital manipulation 😉 | Autour de l'horloge, le temps s'envole c'est le titre de cette manipulation digitale texturée 😉 |

Voilà les amis ...it's up to you now ! / Voilà les amis ... à vous de faire à présent !
| This week, you were 29 participants ! 😊 | Cette semaine, vous avez été 29 participants ! 😊 |
| --- | --- |
@adinapoli @qwerrie @redheadpei @elizacheng @kawsar8035 @johannpiber @missagora @jadeaca @melinda010100 @oks2crypto @joanstewart @txatxy @deerjay @nelinoeva
@gems.and.cookies @sgbonus @amandaj @iyimoga @suzana72 @justclickindiva @ireenchew @bigsambucca @steemflow @annephilbrick
@kohsamui99 @gingbabida @lizelle @zoricatech @razeiv
| and here is the draw that I carried out among the 29 that posted in time in the Feel Good community 😊 | et voici le tirage au sort que j'ai effectué parmi les 29 qui ont posté dans les temps dans la communauté Feel Good 😊 , |
| --- | --- |
| which was not compulsory for the challenge, but a prerequisite for the draw | ce qui était non obligatoire pour le challenge, mais un pré-requis pour le tirage |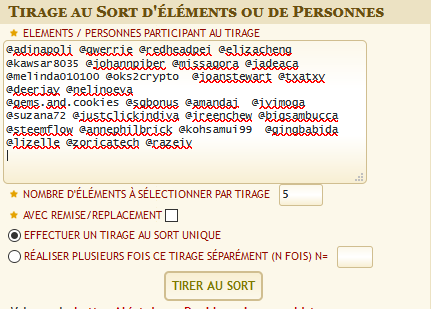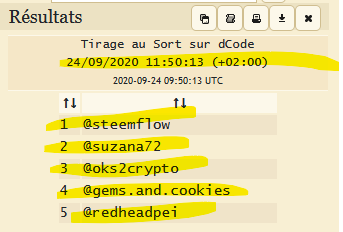 | so the five lucky winners are | Les cinq gagnants sont donc |
| --- | --- |
@steemflow @suzana72 @oks2crypto @gems.and.cookies @redheadpei
| | |
| --- | --- |
| and will each receive 1 hive 😊 | et recevront chacun 1 hive 😊 |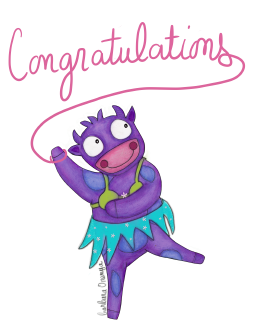 Here are the simple guide lines of the game :
| Make a post with 6 of your own photos representing an object or concept that begins with the letter of the week | Faites un post avec 6 de vos propres photos photos représentant un objet ou concept qui commence par la lettre de la semaine |
| --- | --- |
| * if you post in the Feel Good community (hive-190931 as first tag for those who post from eSteem) you will participate in a random draw rewarding 5 people with 1 Hive each 😊 | * si vous postez dans la communauté Feel Good (hive-190931 comme 1er tag pour ceux qui postent depuis eSteem) vous participerez à un tirage au sort récompensant 5 personnes de 1 Hive chacune 😊 |
| * use the hashtag #alphabetHunt and call me @barbara-orenya with a mention + leave your link in comment below this post so that others can see it too and have an easy access to it 😉 | * utilisez le hashtag #alphabetHunt et mentionnez-moi @barbara-orenya + laissez votre lien en commentaire sous ce post pour que d'autres puissent le voir et accèder également à votre post 😉 |
| You have until next Wednesday 10pm UTC to post | Vous avez jusqu'à mercredi prochain 10pm UTC to post |
| | |
| -------- | -------- |
| And most importantly : Have fun, enjoy this hunt and make sure your readers also have an enjoyable moment discovering your trophy images ! | Et le plus important : Amusez-vous, prenez du plaisir à cette chasse et faites en sorte que vos lecteurs aient aussi beaucoup de plaisir à découvrir vos images de trophés ! |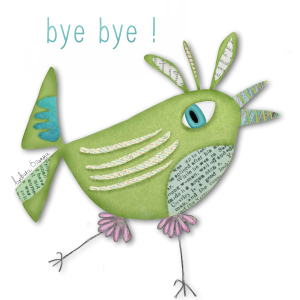 As always BlueWonkies are supporting communities ! 👇
Amazing Nature community by @adalger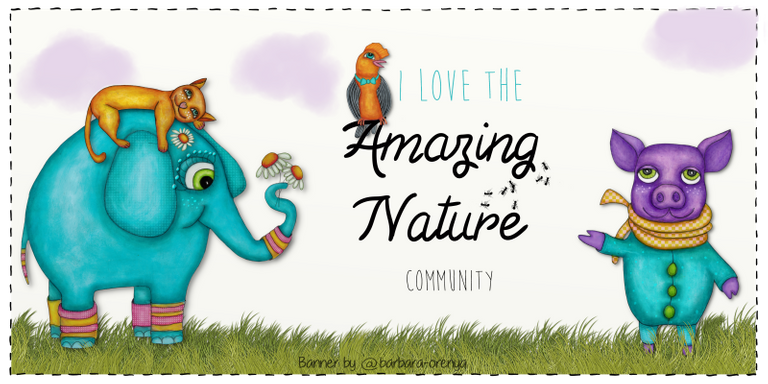 hive-127788

Feathered Friends community by @melinda010100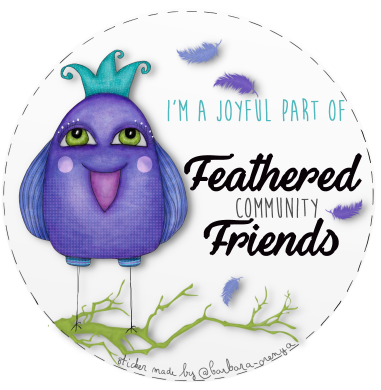 hive-106444

Always a Flower community by @dswigle

hive-154065

Market Friday by @dswigle

hive-196308

Feel Good community by @barbara-orenya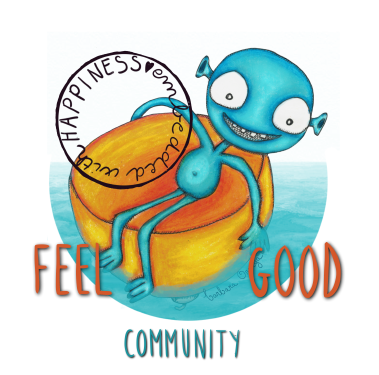 hive-190931