Hello alphabet hunters !
| This is a new hunting week and honestly, I had some fears with letter K as in french, there are not a lot of words that begin with this letter, but I have to joyfully announce that this letter is fantastic because there are a lot of words usable for the hunt, not too many concepts but instead, easy words to illustrate ...You will love this hunt ! | C'est une nouvelle semaine de chasse et honnêtement, j'avais des craintes avec la lettre K car en français, il n'y a pas beaucoup de mots qui commencent par cette lettre, mais je dois annoncer joyeusement que le K est fantastique car il y a beaucoup de mots utilisables pour la chasse, pas trop de concepts mais des mots faciles à illustrer ... Vous allez adorer cette chasse! |
| --- | --- |
| After this selection, you will find the result of the draw and everything you need to know to participate in this hunt | Vous trouverez après cette sélection le résultat du tirage au sort et tout ce que vous devez savoir pour participer à cette chasse |
Kia Ora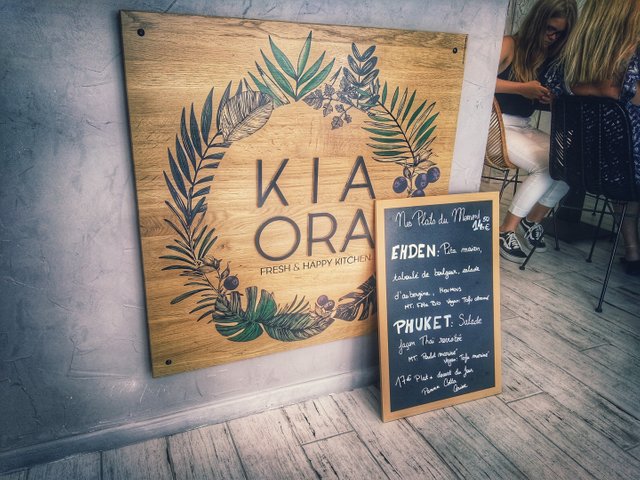 | Kia Ora is a greeting in Maori language | Kia Ora est une salutation en langage maori |
| --- | --- |
| this is what I learned the day I went to eat in this little restaurant in Annecy who took this greeting as a name 😊 | c'est ce que j'ai appris le jour où je suis allée mangé dans ce petit restau d'Annecy, qui a donc pris pour nom cette salutation qui signifie quelque chose dans le genre "porte toi bien" je crois 😊 |

Kilt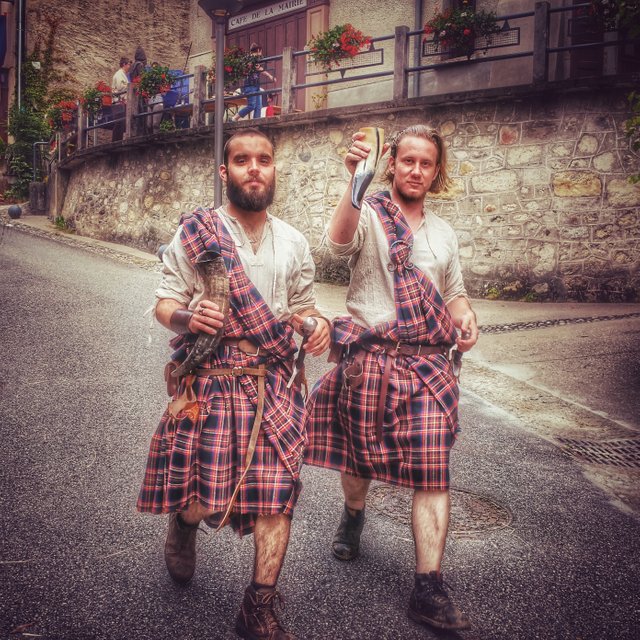 | 2 magnificent Scottish specimens in Kilt | 2 magnifiques spécimens d'écossais en kilt |
| --- | --- |
| photographed at the medieval festival of Alby sur Chéran, near Annecy, France in 2016 | photographiés à la fête médiévale d'Alby sur Chéran, près d'Annecy en 2016 |
| ... always a pleasure to see boys in skirts..😊 | ...toujours un plaisir de voir des garçons en jupe..😊 |

Knight
| And since we are talking about this medieval festival, here is also a knight in mesh | Et puisque l'on parle de cette fête médiévale, voici également un chevalier en cote de maille |
| --- | --- |
| quenching his thirst at the tavern and flirting with the Red Riding Hood ...😁 | se désaltérant à la taverne et qui compte fleurette au chaperon rouge dirait-on...😁 |

Koala
| A painting that I made last year | Un tableau que j'ai réalisé l'année dernière |
| --- | --- |
| to illustrate this charming Australian marsupial which was sadly featured a few months ago, along with the Kangaroo .. | pour illustrer ce charmant marsupial d'Australie qui a été tristement en vedette il y a quelques mois avec le Kangourou .. |
| I also have a painting of Kangaroo but I want to leave you room for the (pictures) hunt of the leaping critters 😉 | J'ai aussi un tableau de Kangourou mais je veux vous laisser la place pour la chasse (aux images) de la bondissante bestiole 😉 |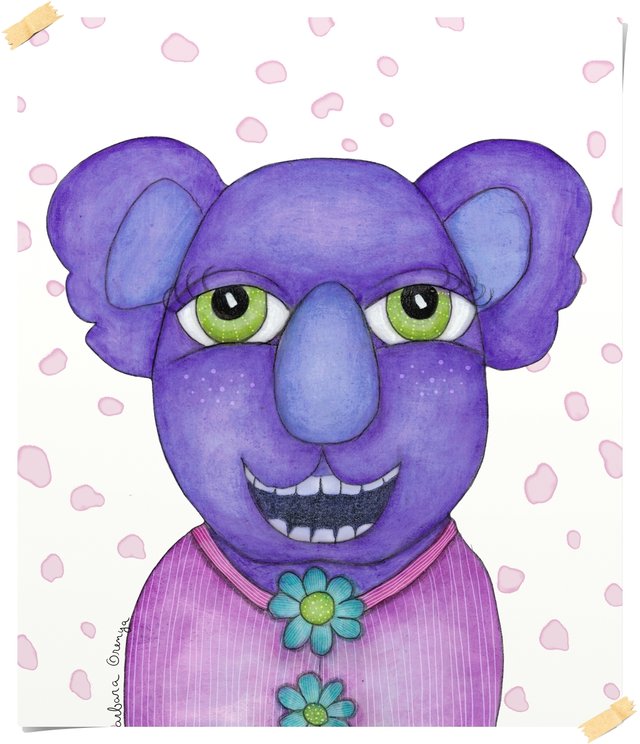 Kumquat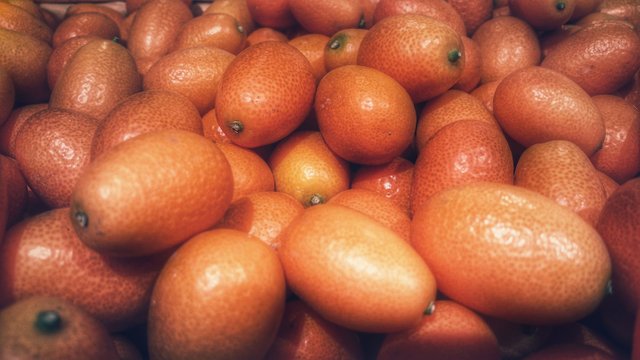 | Kumquat is a kind of citrus fruit native to the Middle East. | le Kumquat est un genre d'agrumes originaire du moyen orient. |
| --- | --- |
| I photographed it at the fruit shop a few years ago but I never really ate it, or at least I don't remember its taste 😊 | Je l'ai photographié chez le marchand il y a quelques années mais je n'en ai jamais vraiment mangé, ou tout au moins je n'ai pas le souvenir de son goût 😊 |

Keyring - Keychain - Keys
(this count for one word, please don't do a selection of 6 words with 4 times the same root word ...this annoys the reader indeed 🙄)
| Here is my bunch of keys, but especially my keychain which I made myself of course | Voici mon trousseau de clefs, mais surtout mon porte-clefs que j'ai réalisé moi-même bien sûr 😉 |
| --- | --- |
| I realized it with the message the house of happiness that I wanted to carry with me | je l'ai réalisé avec le message la maison du bonheur que je voulais transporter avec moi 😉 |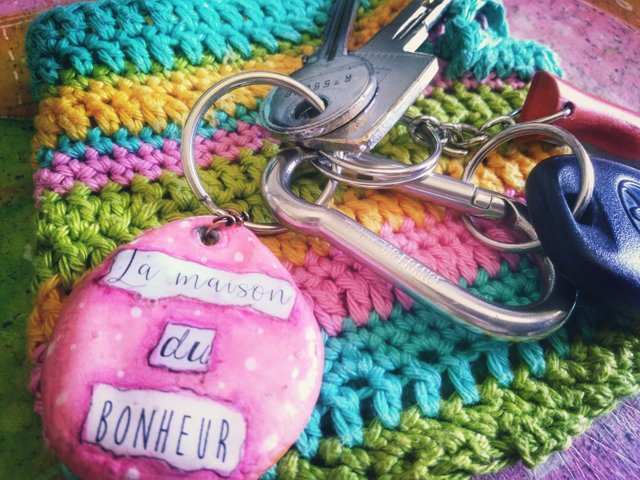 | the one below is the keychain I made for my son when he had his student flat shared last year | celui ci-dessous est le porte clés que j'ai fait pour mon fils lorsqu'il a eu son appartement d'étudiant en colocation l'année dernière |
| --- | --- |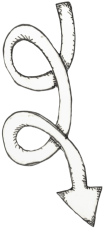 Voilà les amis ...it's up to you now ! / Voilà les amis ... à vous de faire à présent !
| This week, you were 23 to be participating and here is the draw that I carried out among the 22 that posted in the Feel Good community 😊 which was not compulsory for the challenge, but a prerequisite for the draw | Cette semaine, vous avez été 23 participants à avoir fait preuve de créativité et voici le tirage au sort que j'ai effectué parmi les 22 qui ont posté dans la communauté Feel Good 😊 , ce qui était non obligatoire pour le challenge, mais un pré-requis pour le tirage |
| --- | --- |
@johannpiber, @redheadpei, @silversaver888, @adinapoli, @dreamingirwin, @surika, @isabelpena, @txatxy, @mituabida, @annephilbrick, @elizacheng, @nelinoeva, @qwerrie, @trudeehunter, @bigsambucca, @trulovemom, @suzanna72, @melinda010100, @lizelle, @bambuka, @karishmasingh711, @marblely @deerjay

!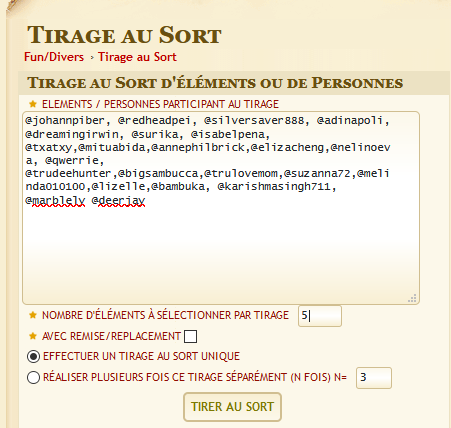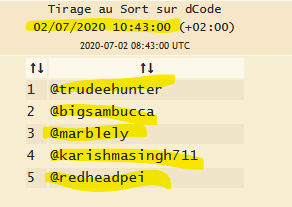 | so the five winners are | Les cinq gagnants sont donc |
| --- | --- |
@trudeehunter @bigsambucca @marblely @karishmasingh711 @redheadpei
| | |
| --- | --- |
| and will each receive 1 hive 😊 | et recevront chacun 1 hive 😊 |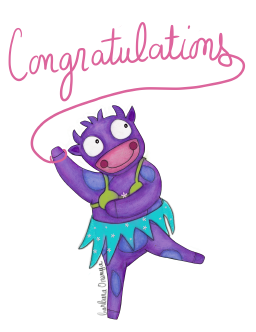 Here are the simple guide lines of the game :
| Make a post with 6 of your own photos representing each time a different object or concept that begins with the letter of the week | Faites un post avec 6 de vos propres photos photos représentant un objet ou concept qui commence par la lettre de la semaine |
| --- | --- |
| * if you post in the Feel Good community (hive-190931 as first tag for those who post from eSteem) you will participate in a random draw rewarding 5 people with 1 Hive each 😊 | * si vous postez dans la communauté Feel Good (hive-190931 comme 1er tag pour ceux qui postent depuis eSteem) vous participerez à un tirage au sort récompensant 5 personnes de 1 Hive chacune 😊 |
| * use the hashtag #alphabetHunt and call me @barbara-orenya with a mention + leave your link in comment below this post so that others can see it too and have an easy access to it 😉 | * utilisez le hashtag #alphabetHunt et mentionnez-moi @barbara-orenya + laissez votre lien en commentaire sous ce post pour que d'autres puissent le voir et accèder également à votre post 😉 |
| You have until next Wednesday 10pm UTC to post | Vous avez jusqu'à mercredi prochain 10pm UTC to post |
| | |
| -------- | -------- |
| And most importantly : Have fun, enjoy this hunt and make sure your readers also have an enjoyable moment discovering your trophy images ! | Et le plus important : Amusez-vous, prenez du plaisir à cette chasse et faites en sorte que vos lecteurs aient aussi beaucoup de plaisir à découvrir vos images de trophés ! |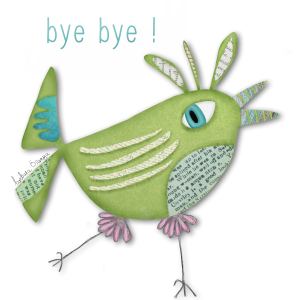 As always BlueWonkies are supporting communities ! 👇
Amazing Nature community by @adalger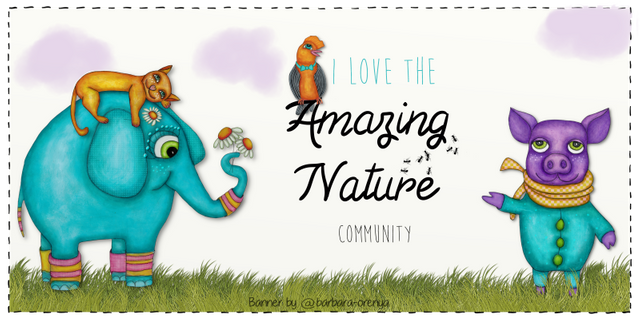 hive-127788

Feathered Friends community by @melinda010100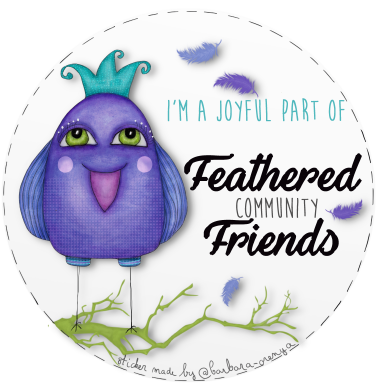 hive-106444

Always a Flower community by @dswigle

hive-154065

Market Friday by @dswigle

hive-196308

Feel Good community by @barbara-orenya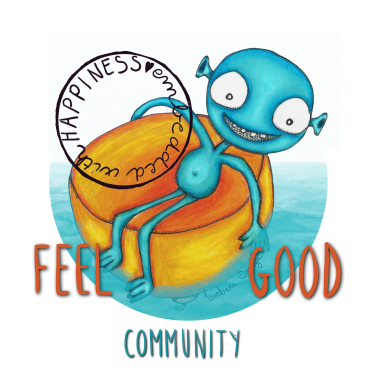 hive-190931