Recently I witnessed a heated discussion between a community founder/curator and a community member. The member disagreed with how he felt the rewards were distributed in the other's community and became quite condescending and accusatory about it. I also read a post recently about the STEM community where it seems they are feeling the need to explain themselves due to accusations of circle jerking. I'm not generally one to post on Hive topics, if I can avoid it, but a reality check might be in order for all of us.
There are names on this platform that nearly everyone knows, if they've been around long enough, and there are names well known in certain interest circles. It's easy to see them as rich and influential and imagine they came in with all this money. They either sit on a lot of Hive Power, or have control of an account which wields a fair amount of Hive Power. Some of these people may well have a lot of fiat money out in the real world too, but many of them are really just every day people, no wealthier than you or I. They just saw a need, created a community to support that and started to make a difference.
I'll use the @ocd founder as an example, sorry @acidyo, because few haven't heard of him and @ocd. Back when I first arrived here there were two significant curators. @curie was the official curation project whose sole goal was finding quality content and support it. Then @blocktrades would randomly drop votes, but that was a spare time thing, because we know his contribution to Hive (Steem at the time) is in other areas. As Hive grew, @curie grew and @blocktrades withdrew to focus on other things. At some point, @acidyo saw the need for another curation project, because @curie's reach wasn't infinite, and OCD was born. Initially, they didn't have the impact that @curie did, but they garnered support and grew from there. With the rise of the bots, @ocdb was born with the idea to try and balance the scales and get at least some of the HP rewarding good content, not just bought content that paid. There have been plenty of discussions over the ethics of that, but that doesn't matter now, the bots issue has been sorted.
With the hardfork that put the bots to rest, @blocktrades gave OCD backing and Acid started the community, when communities arrived. So who is Acid? Is he some wealthy philanthropist? No, he's just a Finnish guy who likes gaming and has programming knowledge. He saw the opportunity to try and spread the Hive wealth to content creators who put in lots of effort and would get little in return without it. Surely he must be rich from all his Hive earnings now, though? Not likely. He lives in a first world country and the money you can make on Hive at this level doesn't go far. Much of the Hive Power wielded by the OCD accounts is delegated and those delegators get most of what the accounts make in return, because it's not for profit.
Every community I know of (admittedly I can't speak for 3speak, whose founder still has a level God status for me) was started by a regular person who had an interest and wanted to be able to encourage and support others who also had that interest. If they've done well and that community has grown, it's because they put the effort in and the interest was there. These founders and curators are teachers, mothers, manual labourers, nomads and even the technically homeless. Unless they live in a country where the dollar goes a long way, they cannot support themselves on what they make on Hive. Although some have fallen on hard enough times and are taking out little bits to try and put some food on the table, while their usual income streams are stopped by quarantine.
Those who appreciate the community founders often try to support them as a thank you for what they do, so it's not surprising that they might be seen to be getting high rewards on their personal content. Yet often their personal accounts get neglected as they spend more and more time keeping on to of a successful community and personal content decreases. And yes, bigger accounts might support community accounts more regularly than individual content, if they know that rewards from that get distributed through the community. It gives their HP more reach.
Founders of communities do what they do to try and get as much reward to those posting about that interest as they can. As a community founder and curator myself, I can tell you that the attention and rewards I get on some of our community member's posts are often way higher than the rewards I get on my own posts. The rewards I net for the communities I post for on the community accounts are higher than what I get on my own posts. Some days I look at the rewards on one of my personal posts that I spent days putting together and envy those I put in for curation (although I also acknowledge that my work isn't always on par with many of those I curate). This is why I make a point of trying to check the work of other curators I know, in order to put them forward for the kind of curation that they put so many others in for. Be aware as well, that curation projects tend to avoid curating their curators so as not to be accused of favouritism.
It's easy to see these well known names on Hive and see them as powerful and wealthy. This can lead to getting a bit star struck or resenting their perceived success, but the truth is, they are just people who have put their heart and soul into the projects they run and didn't give up. On the surface, it may not be apparent exactly how much the founders and curators are putting into a community. If the founder removes some of the funds from it to cash out, how can we be certain that they hadn't put way more than that in themselves to get the community account off the ground? Perhaps they've sacrificed more than that on their own account, for the sake of community.
I have a policy both online and offline and that's to assess whether the good someone brings outweighs the bad. For me, it doesn't matter if a founder or curator has processes I disagree with if their overall actions benefit more than they detract. I'm never going to agree with anyone 100%, but it doesn't mean I need to try to control them or alienate them. There's also that old saying, "Don't bite the hand that feeds." and it's surprising how many people seem to do that.
As for circle jerking within communities, isn't the very purpose to be supporting a particular kind of content and encouraging a particular standard? This being the case, then the chances are it will generally be a certain group of people who keep getting the votes, if no-one else is bothering to post that level or type of content.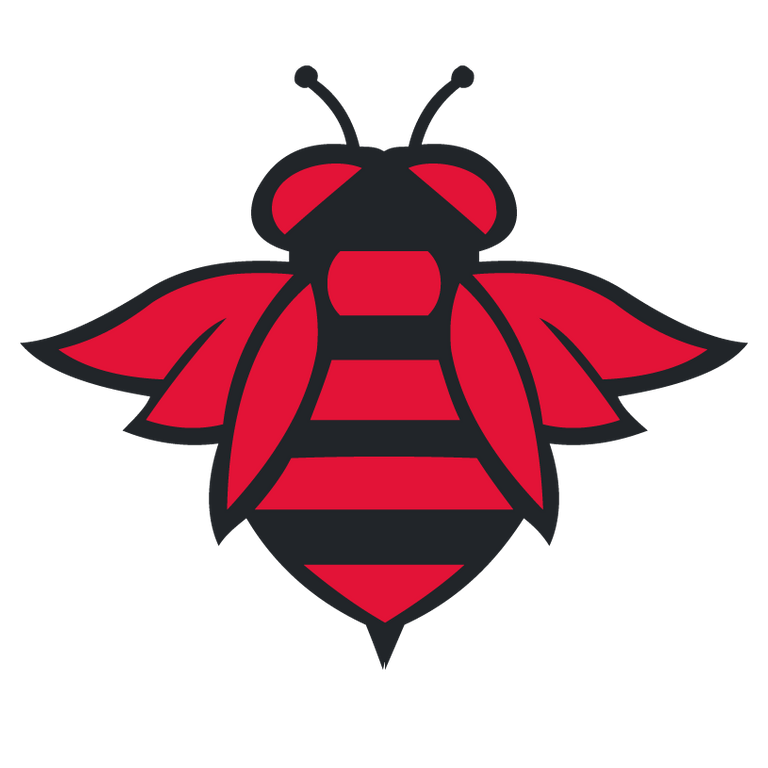 Hive bee courtesy of @sitaru