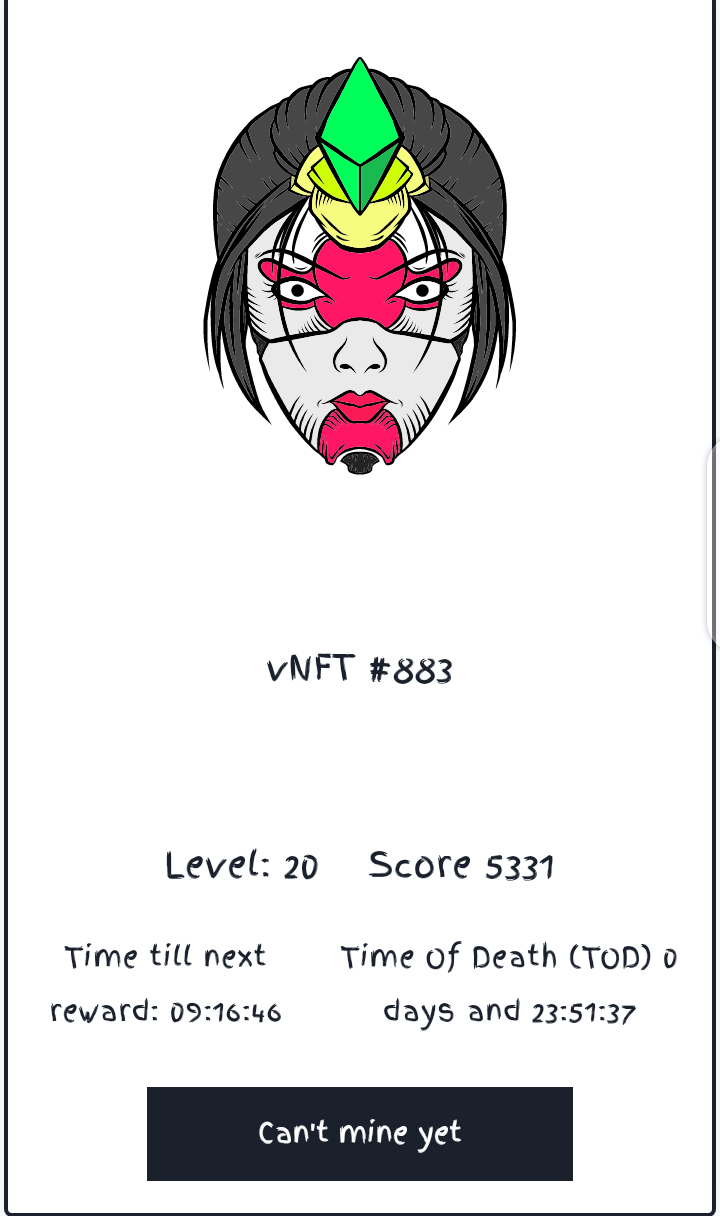 It all started with a link,
It took awhile for the info to sink,
Then I took the leap of fate,
And followed up with the airdrop link.

….
….

I was given a virtual pet,
That only hungered for my precious eth,
I decided to feed it,
Hoping it would in turn become an asset.

….
….

There was one slight problem,
As long as it had hunger,
I needed to satisfy,
If not I risked the danger that it could die,
And with it, I could tell my precious ethereum goodbye.

….
….

So I took up this journey,
My sole responsibility and duty,
To make sure I don't lose my virtual kitty,
And In turn end my NFT journey.
---
My Thought On The Poem and Vnft
---
For some time now, I've been off hive with less writing and more splinterlandering and filling of airdrops. Sometimes when we find ourselves doing the same thing repeatedly, we get bored as the excitement fizzles away for something new to replace it. I for one won't have believed that my writing momentum would wind down to this length cos I am more of a passionate writer since some accounts with whalish stake, who recognize my works do come along sometimes to curate the content I create on here.
But like I said, something else is filling up my writing zest with it's tremendous financial opportunity that has been a life changer since I embarked on the journey of filling airdrops and just playing splinterlands. On the airdrop frontend of things I was able to hit a big one about 3 weeks ago that gave me around 1k usd especially at a time when the economic kerfuffle of the nation was hammering on the pillar of survival in this end of the world but recently there was one nft airdrop I participated in that is adding to my virtual $bag.
At first I was skeptical and pessimistic about the project because it runs on the ethereum blockchain which requires every end user to pay a gas fee for every action they take on the platform. Everytime I reflect on my decision of me doing this airdrop g I feel blessed and grateful that I didn't look down on an opportunity that has come to change my financial position.
Nevertheless, the poem I wrote above sheds some light on the journey I am treading on to be part of the future of this project - At the market frontend of things my vnft(pet) mines like 22.11 in-game currency of the platform called $muse which is trading at over $1.2 on an upward fluctuating price range which gives me a passive income of around 28 usd daily. But the struggle comes when I forget to feed my vnft cos every vnft is designed to have a short amount of life span which eventually can get burnt and taken out of circulation if the vnft dies and another player burns it away in a process of adding the point of your dead vnft into theirs to level up cos the higher the level of your vnft(pet) the more you can mine $muse.
To understand what vnft platform or nft (non fungible token) means and how they operate - you have to extensively read this post as it explains what and how vnft works.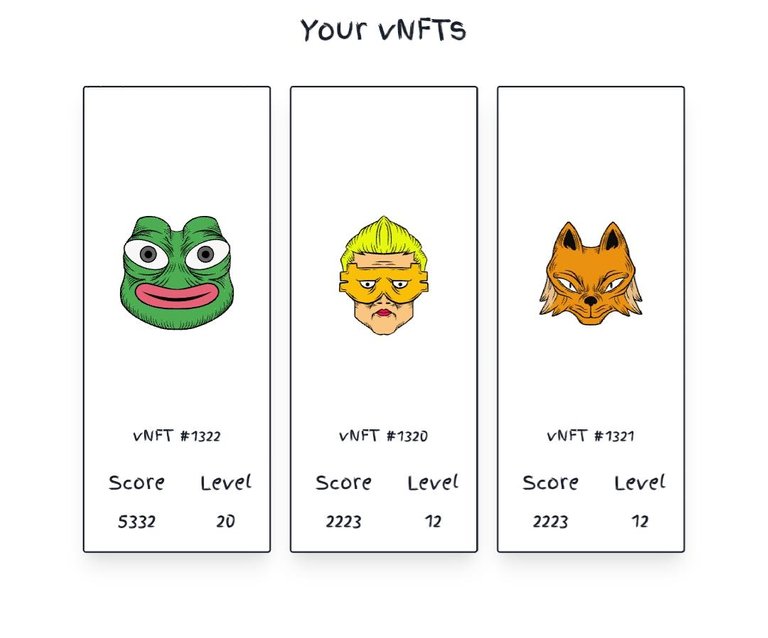 here is the vnft collection of my friend: he loots 50 $muse daily. Price value for the three vnft: 8 ethereum. What a looter, lol
It's kind of complicated but refer to this post - VeryNifty - for more clarification.
Thanks for reading. My writing feels so rusty. I struggle big time to put words together into one piece. Damn.. didn't imagine a long absence could do this to my pen? Lol.
---
attention: images were culled from verynifty website