If you want to hangout with friends in chittagong, the first choice I will suggest you is the daughter of sea Potenga. Potenga sea beach is one of the most beautiful places in Chittagong District. It is about 14/15 km away from main city.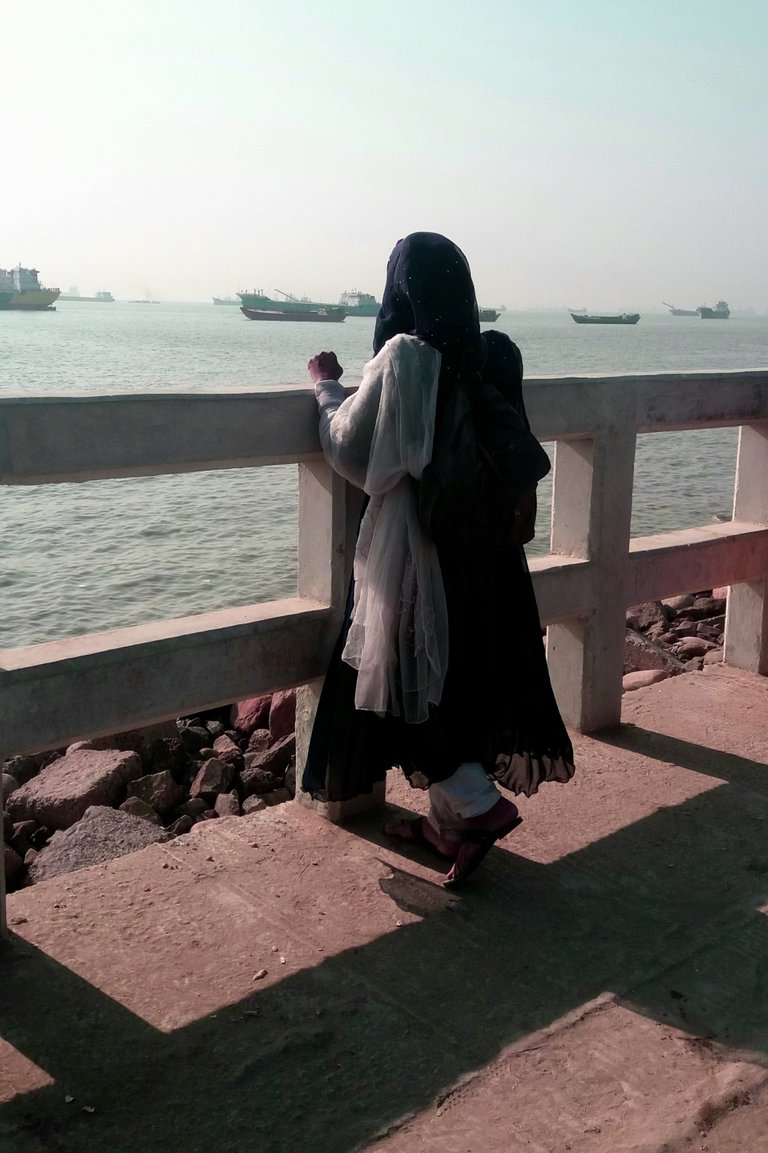 (yaa, it's me.. enjoying beach)
It is located at the mouth of the river Karnafuli as well as besides chittagong port. From city, this is the nearest Sea Beach and the best nearest open space where you can spend some good times with friends and family. Every holiday many people come here and spend there weekend.
Patenga is a very famous tourist destination in Chittagong city. A few days ago, the road to this beach was not well developed. But as the number of tourists is increasing day by day, the government considered it's priority and recently there is done a huge improvement work in potenga beach area by the authorities.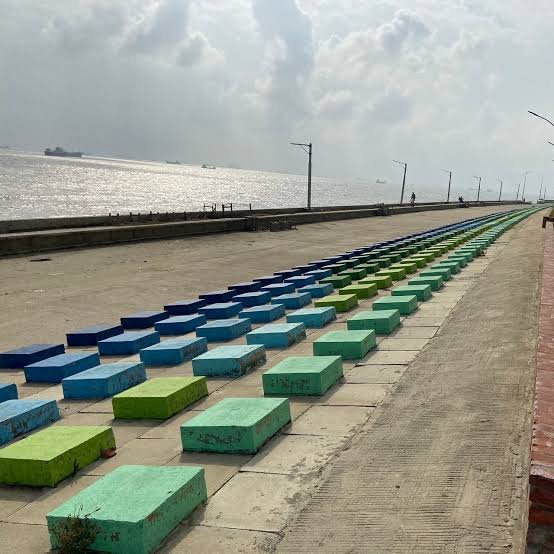 image source link: tripadvisor
New road, sitting arrangement, fenced with cement, colouring every steps, cleanliness and many more. Visitor now can sit beside beach, walk around the beach with new path away, many dust-bean set-up in the area.
The beach is very near to the Bangladesh Naval Academy and Shah Amanat International Airport. A part of the seashore is built-up with concrete walls, and a lot of large blocks of stones have been laid to prevent erosion due to consistent waves on the beach.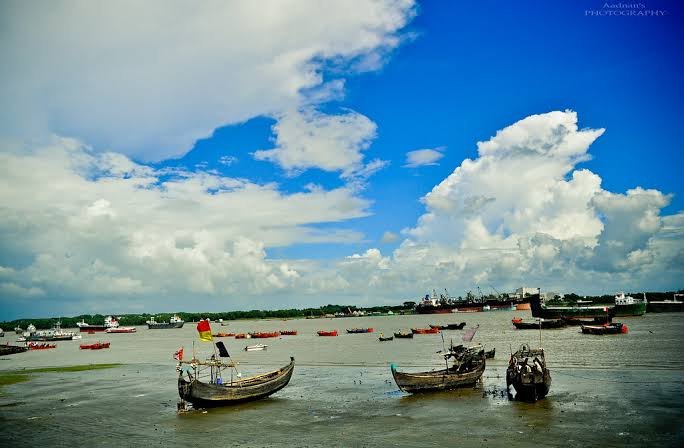 image source link: flickr
Patenga is one the best places in Chittagong city for delicious and famous street-foods at a very reasonable cost. Here the most popular food items is fried, spicy mud crab that is generally served with a small plate full of falafel that is garnished with cucumber and onion.
The beach has a very wonderful cool atmosphere with moisturised air that increases our tastes. Most of the people come here to enjoy this soothing atmosphere.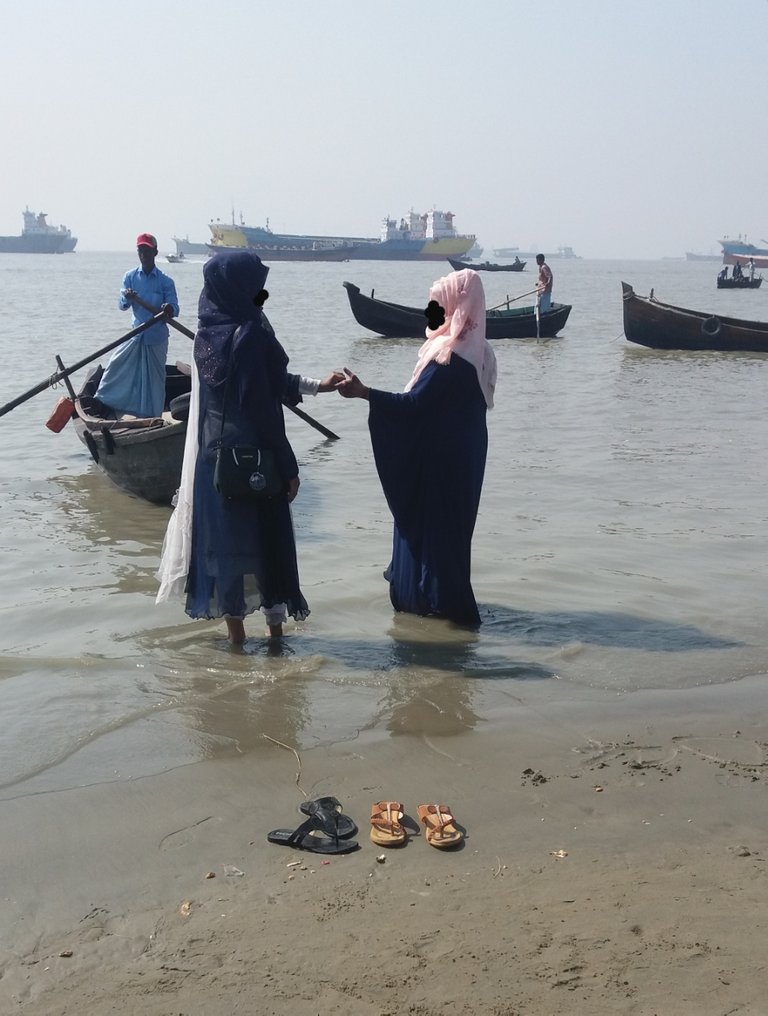 (we put footsteps under water)
Many of these visitors come to Patenga Beach at the evening time as it is known for having some of the most stunning sunsets in Bangladesh. Even me how many times went there, never returned before the sun hiding it's reddish face in the Vail of water.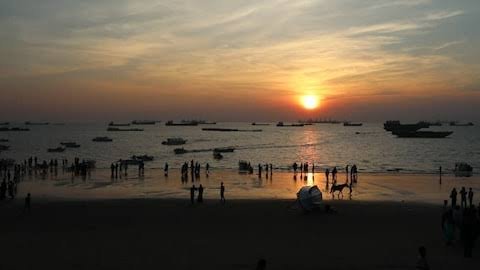 sunset on patenga, image source: sutterstock
Finally I will suggest you, if you want to get some changes in your regular routined life and hope to break the ice, its a chance for you to set a schedule with your friends and hangout with the soothing atmosphere, mind-blowing moisturised air, stunning sunset and babbling waves...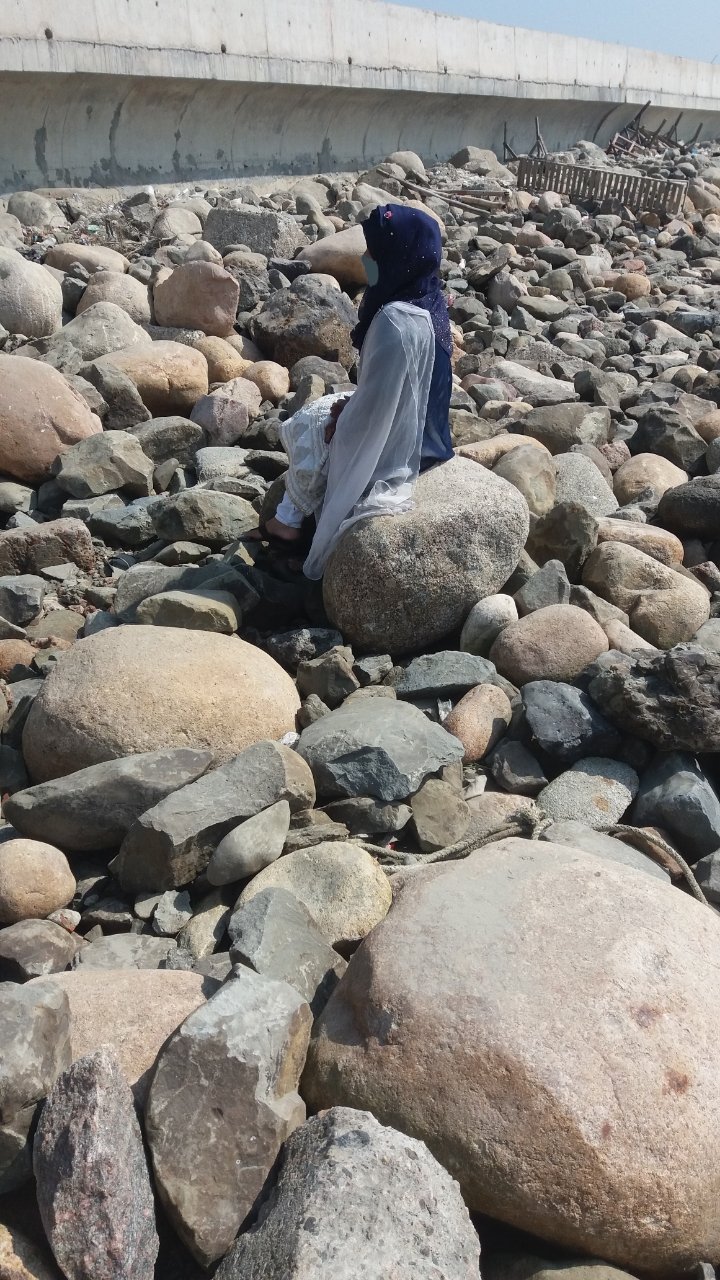 (me, sitting on the beach stones)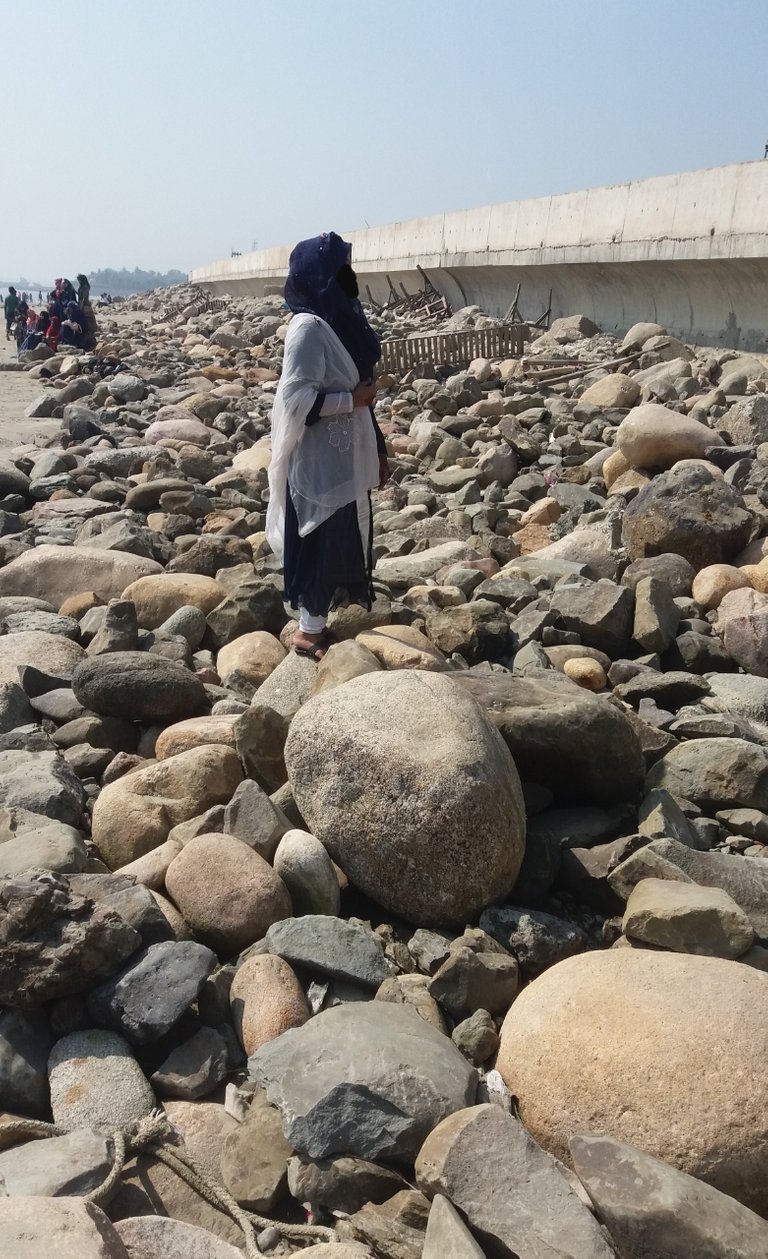 (hmm.. i can stand up also.. lol)