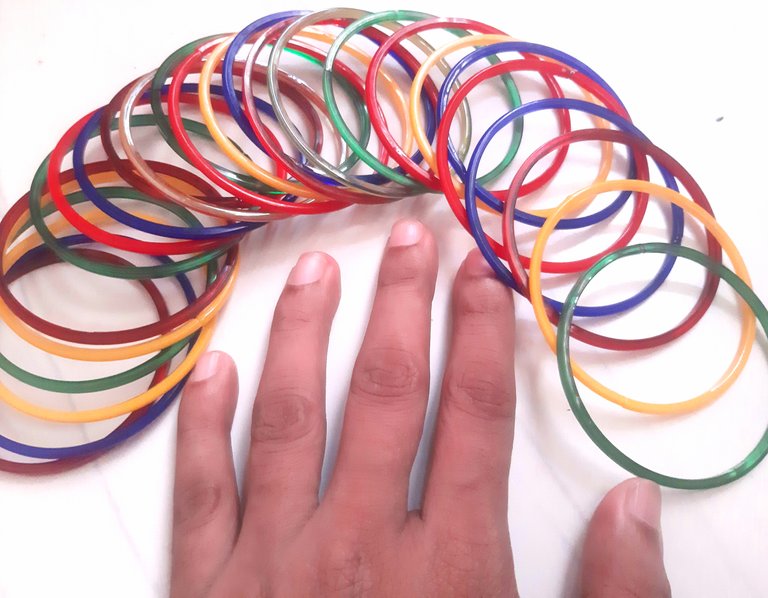 Girls demand more! Many people claim it. Specially the young generation who always try to surprise their inamoratas.
They sometime be successful, sometime be failure. So they blame the whole feminine gender. But what about the reality?
Hmm.. today I will expose the secret, the reality. You don't need to expense more to fascinate your partner. Just do something unique, try to touch her feelings.
How!!! Yeah, that is the question.
It is very tough for the persons who don't understand his partners emotion. If anybody can interpret her partner's inner feelings, it is very easy to touch her feelings and heart. It's a simple game. Game of emotions.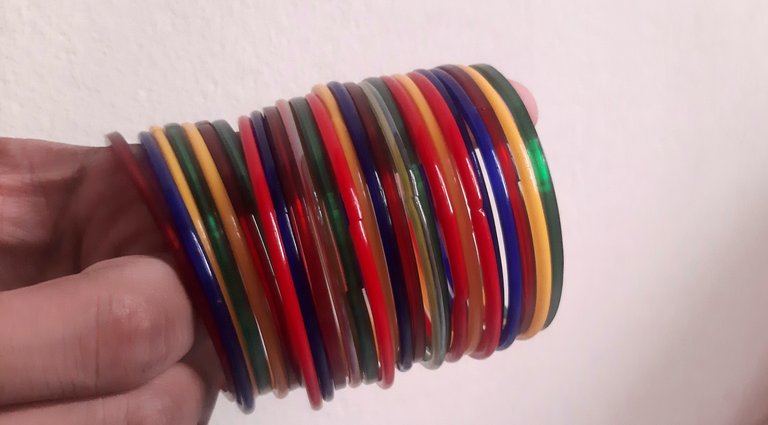 We can do something different that usually peoples don't do. Such that you can gift your partner a rose.
It will costs very few, but it will give you a lot of benefits. They usually like flower. Even Mlme too. But I am sure that you can't convince me by only flower... LoL..
There are some other simple gift as you can give her some handicraft showpiece of wood or clay. I am sure, they will become very happy that can't be purchased by even spending thousands taka.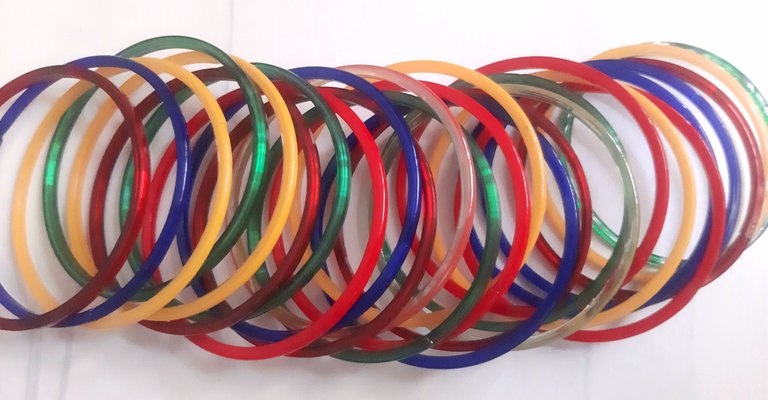 But my today's topic is not that. I want to focus on Glassy Bangle. Locally it is known as Kacher Churi. There are few girls in our country who don't become happy to be gifted with some glassy bangle.

There are avilable different colourful bangles made of glass that costs very few. It will take only 25 to 30 Taka per dozen. So if you spent only 25 Taka that is equivalent to only 30 cent ($0.30), they will become very happy.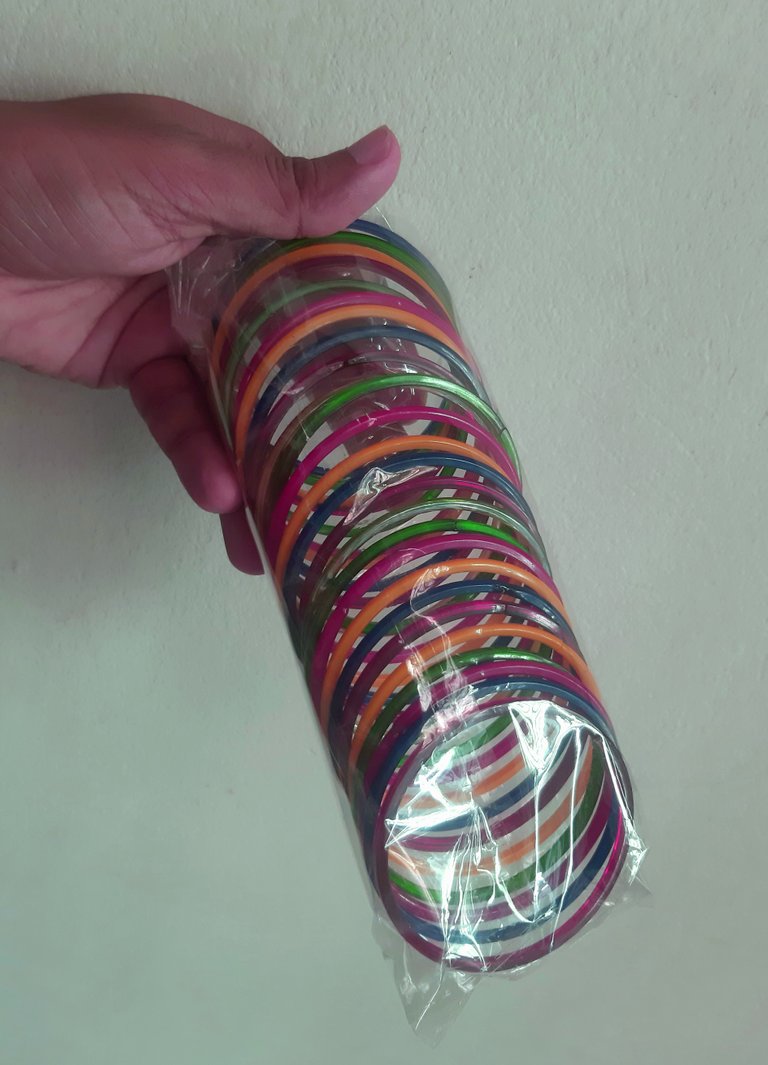 Is it so precious? Then why you claim that they are greedy? Why you blame that their demands are so high and costly? Think again.
I like to buy Glassy bangle regularly. As it is very much brittle, it tends to be broken with some pressure and whenever we use it, it is destroyed by using. So I would like to purchase it regularly.
Due to this Quarantine time, I can't go to the market and think, it is not a wise decision for anybody to go to market only for buying some glassy bangle at these situation.
So I was thinking something different and found an opportunity to buy it in online. I ordered two dozens and they sent the ordered product to me within time.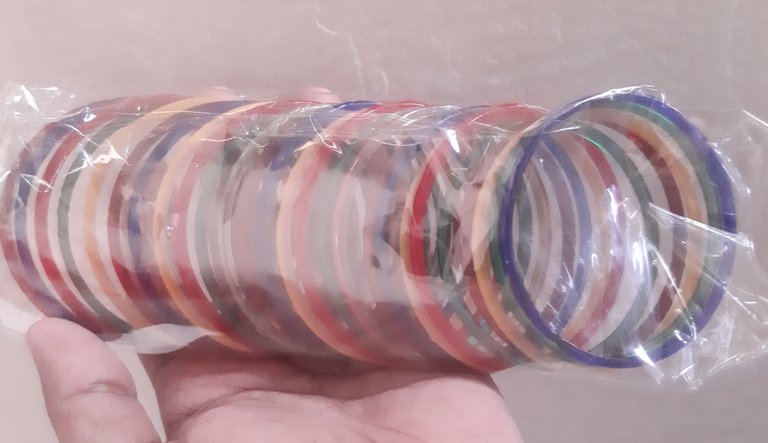 There was also bonus. The seller sent me 26 pieces of bangle, that means one piece bonus with every dozen. Though it is a very simple bonus, but every extra give me a lot of happiness as it is a surprising gift by the online shop.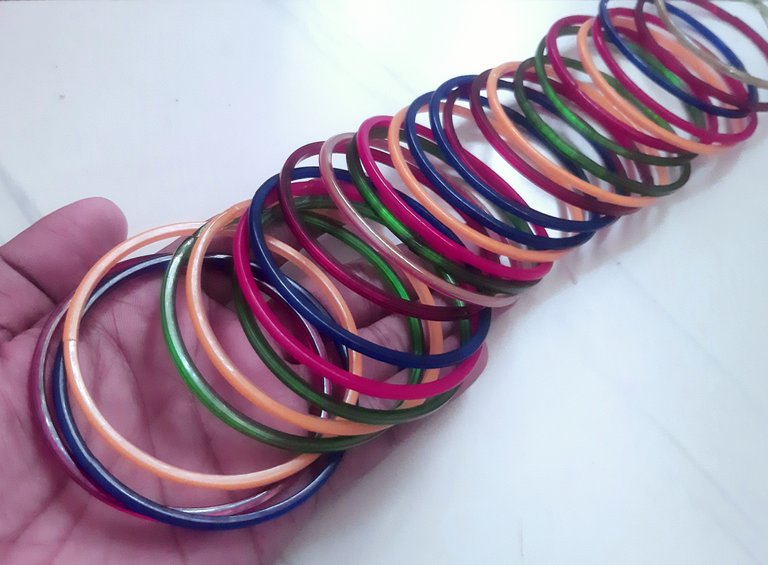 Now I am waiting to break it and purchase it again.. 🙂