The Last Fifteen Minutes of the Day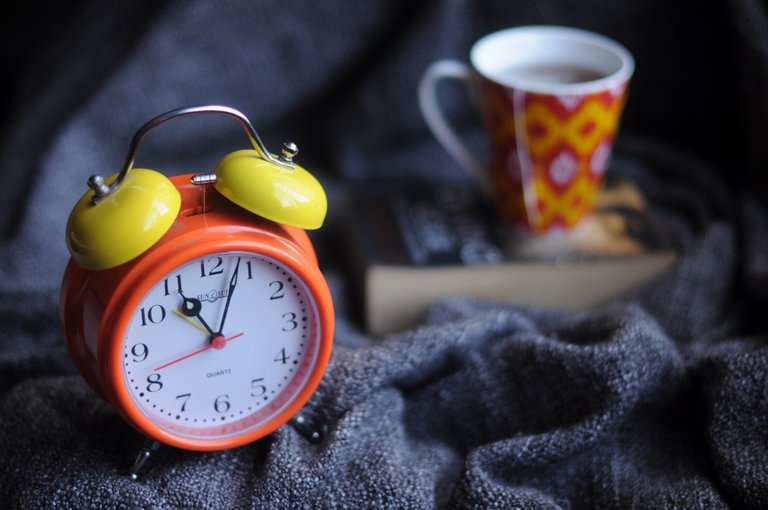 Source
My sister is visiting us with my two nieces and will be staying with us for about a month. The youngest is just 1 year old, the elder is 3 years and is one hell of a smartie!
It's unlikely any of you know how to expand time. Neither do I. But the kid does!
For some reason she hates going to bed early. Whenever it's bed time she'll find ways to stall in the most creative of ways imaginable. When she runs out of ideas, she still has a trick up her sleeve. The crying disaster!
From today we decided to let it sink in on her slowly instead of springing It's time to go to bed on her out of the blue. The plan was to give her a 15 minutes heads up before bed time. So today my sister gave her 15 minutes to hangout with me and then she's supposed to go to bed. She agreed willingly.
I was in the washroom and she came in banging the door, "Hurry up mama (uncle in bengali), Ammu (mom in bengali) just gave me 15 minutes to hangout with you!" How do you ignore that! So put the nature on hold, and hurried.
She had an empty box of Zero Cal in her hand. When I asked her what it was, she took the opportunity to lecture me on why I should be taking Zero cal in my tea instead of sugar. I don't take a lot of sugar, but I do hate that zero cal stuff! After her usual jumping around and throwing my pillows to the ground, she tried to convince me she is in fact my sister. The basis of her logic was, since my sister is my sister, and she is from my sister, that inherently makes her my sister too. She weaved such strong, and confusing arguments, I had to give in and admit the superiority of her logic! Mind you, I have never been convinced by the logic of my debating peers in my 5 year long debating career where we always won!
By this time, 15 minutes were up and my sister was busy trying to put the little one to sleep. So my mom came to try and take her. But kid is a natural at winning people over and just like that she managed 5 more minutes. My mom asked me to take her to bed after 5 minutes. After mom left, she asked me exactly what my mom had instructed me to do, just to be sure!
"Hmm, so what should we do now mama?" She pretended to think with a finger on her cheeks. All my suggestions were discarded off like a used tissue paper. She already had everything planned. "Let's choose monsters for the last 5 minutes mama." She is referring to playing Splinterlands. Yes when I play, she enjoys watching the battles! She has a hard time pronouncing Splinterlands. Just calls it choosing monsters. And she has seen for a long time now, I don't usually just play one battle. I play 4-5 battles at a time. She is very good at analyzing patterns! And we watch all the battles till the end.
While we watched the battles she planned a barbecue of the Furious Chicken and called dibs on both the leg pieces! She likes the Ruler of the Seas quite a lot and has an extra fascination for the Creeping Ooze! She calls it the "কেমন কেমন monster." That's very hard for me to translate. So what happened was, the first time she saw creeping ooze, she couldn't understand its structural formation and found it quite peculiar. Thus the term!
She played her cards right. No, not the Splinterlands cards! By the time I we were done battling for a while, she had successfully managed to sneak quite a few more minutes! Then I had to take her to sleep and she pulled out the ace she was hiding up her sleeve! Almost on the verge of exploding to tears, but not yet crying. As if she was giving me a chance of redeem myself from the heinous crime of (almost) making her cry. You see, I'm the cool uncle. I can not have that on my resume! So I retreated and let her tell me stories of her garden, where besides flowers, you can also see birds blooming from the trees!
She just finished telling me how she'll chop up mangoes for me the next time I visit them when we heard my sister shouting as she approached my room. I was just about to tell her how screwed she was now, but damn! The kid held her composure.
"Mama, can you take me to sleep after 1 more minute?" Before I finished saying alright, she jumped off the bed! "1 minute done, let's go!" My sister hadn't even reached my room when I opened the door. Without letting her mom utter one word to scold her, she quickly responded, "Okay okay, I'm going to bed already!"
That's some way to spend the last 15 minutes of your day, in 45 minutes! Wouldn't you agree?


---
---