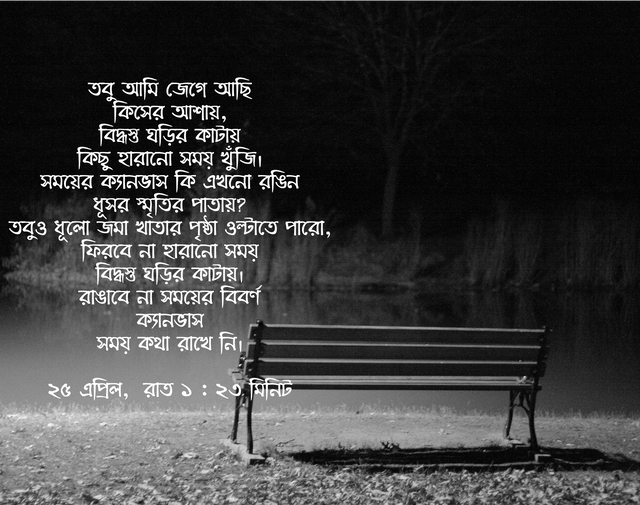 Image Source
Original Text, @simplifylife
---
সময় কথা রাখে নি
তবু আমি জেগে আছি
কিসের আশায়,
বিদ্ধস্ত ঘড়ির কাটায়
কিছু হারানো সময় খুঁজি।
সময়ের ক্যানভাস কি এখনো রঙিন
ধূসর স্মৃতির পাতায়?
তবুও ধূলো জমা খাতার পৃষ্ঠা ওল্টাতে পারো,
ফিরবে না হারানো সময়
বিদ্ধস্ত ঘড়ির কাটায়।
রাঙাবে না সময়ের বিবর্ণ
ক্যানভাস
সময় কথা রাখে নি।
২৫ এপ্রিল, রাত ১:২৩ মিনিট

Source
I added the poetry to an image that resembles my state of mind when these words came together. I believe this way I can connect to the reader on a spiritual level. Can an image describe a state of mind? I think it can. Maybe not describe, but create the vibe.
---
Thanks to the @bdcommunity for taking the initiative to promote our beautiful mother language, Bangla on the HIVE Blockchain! @zaku and @reazuliqbal has been encouraging us to write in bengali more and more. The bros have been working tirelessly to make onboarding new users onto the HIVE platform by curating from all over the platform! And now they have set up the BDCommunity Witness.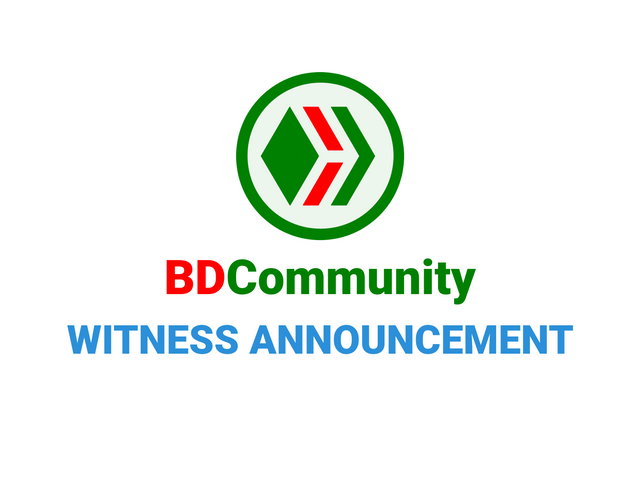 I feel proud that I have been appointed as an ambassador for the BDCommunity!
Do consider giving the BDCommunity you witness vote via Hivesigner or you could also go to the Peakd witness page and search manually by typing in BDCommunity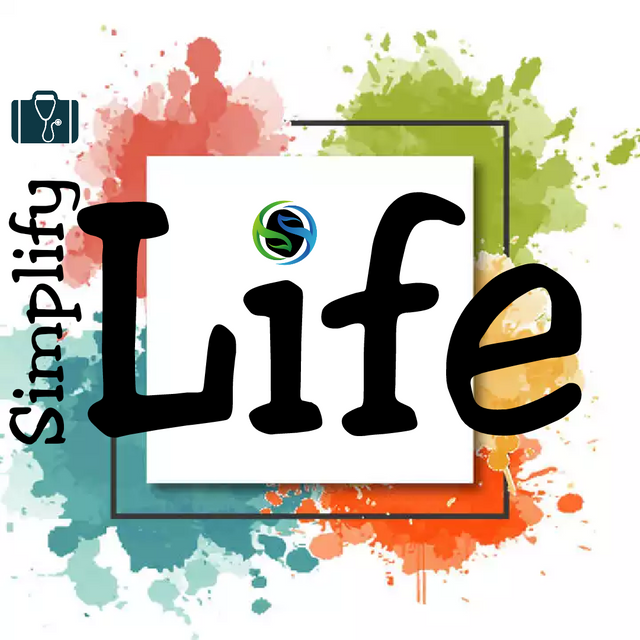 Until Next Time!
Peace!