12!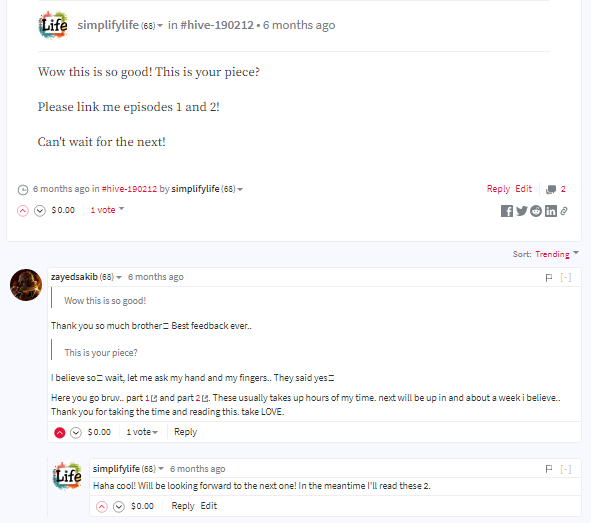 I want you to read this thread, very carefully. Because that's where it all began.
---
I don't talk about my early days on HIVE (or STEEM) too much. The context usually isn't there. But my story is quite interesting, I think. You see, I was never really a "part" of any community back then as I am now. I belonged to a niche, and that's about it. It was all business. And business was good, pretty good really ;) It was during the ATH of steem and most of my steemstem posts were in a range close to $100, yeah no kidding! $100! $50-60 was almost a norm.
And yet when real life issues got in the way, packed schedule, moving between countries, I left. Let me rephrase that. And yet, I could leave. The allure of that much money meant nothing. There was no anchor holding me to this place.
The reason I bring this up is, I am faced with very, very similar (almost deja vu-ic) circumstances in life right now and any other time, I would have left again.
But the "problem" is, I having so much fun right now on HIVE, it's almost unreal. This time around, I belong to a community, not a niche. The relations are much more on a personal level and business has become secondary.
Maybe the wise panda was wrong after all. It's not just the money. It's the anchor that's holding me, the fun, the interpersonal relations we have established. Talking to Dada, Linco bhai, Reaz bhai, and the নাটেরগুরু Sakib gives me a sense of belonging. But that thread up there, that's where it all really began. That single thread of comments is probably the single most important reason why I'm still here writing this post. Everything on my watch list is significantly up and green for two days, except one. Guess which one LOL! And that's exactly my point! I'm not here for the greens! Sure, it'll be a jolly ride If it ever does really take off. HF well done lol! but that's not why I still find some time after every hectic day to spend some time chatting with the folks! It's the priorities, and they have become a priority.
---
And just like that a month went by, in the blink of an eye. Believe it or not, I had taken up a similar challenge on myself back in February this year, to write regularly. That stopped after 5 days :D But the constant push this time around takes me to my 12th post for the month. 4 more than last month. It's a nice number to stop at, don't you think!
Sentiment is a strong thing, sometimes much more than we care to admit :)

---
---