Good morning/evening good people of the blockchain
---
It was a fine morning and I woke up a little late today. Yesterday I slept late, therefore I am still feeling sleepy as I am writing this blog. I had chai but still need that feeling is not going away. Besides, today the temperature is out of expectation. I can not even look outside my window. The Sun is probably in a rage today and showing how much he can be powerful at times of the day.
Today's temperature :
32 Degree C
Humidity: 65%
Indoor Humidity: 65% (Extremely Humid)
Even though it is showing, at night the temp will lower down a little bit and probably it will rain at night as well. Hopefully, it does, or else today's sleep would be gone for me.
---
The guest that came to the garden today, was somehow unexpected. Or she might visit us often when nobody is there. I have never really seen much of her in the past but I went to the rooftop in this heat and saw her flying around. Normally, I can not capture them as capturing their images with phone is little difficult as they do not stay in one place for long. And to get a good shot, the lens needs to be at close length. But yeah let me share what I got today.
---
Here she is!
---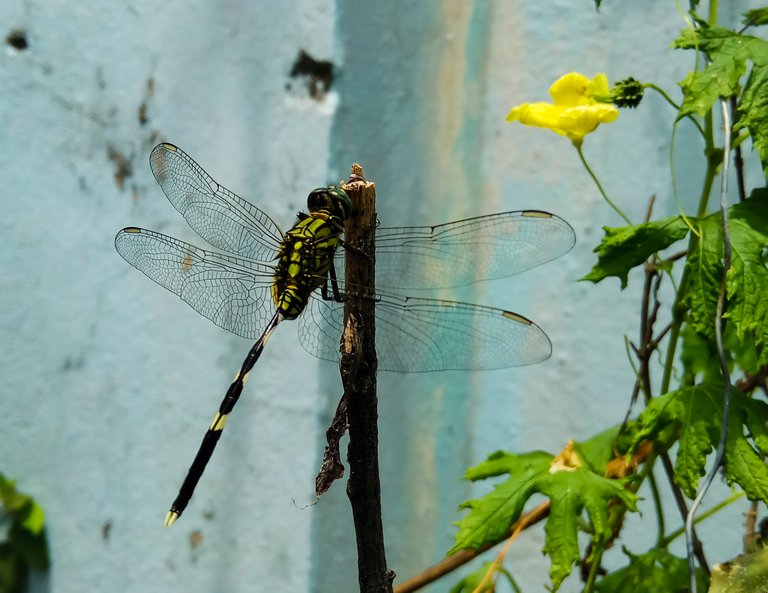 ---
Honestly, what I felt like she did not even care, as I was taking pictures. As if she was sun bathing and I was auditioning lol.
---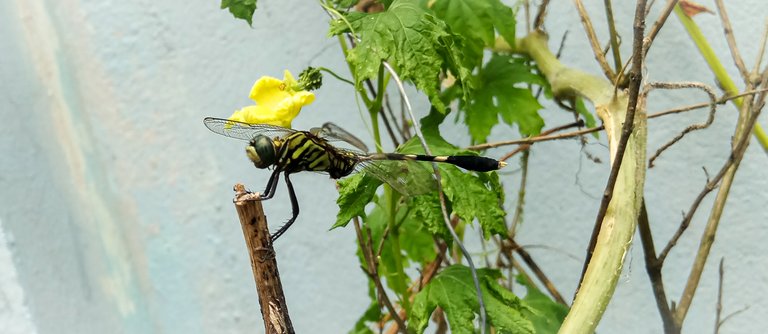 ---
Ironically, she also posed for me. Yeah, as hilarious as it sounds but seems like I got into the right time and as you may see, another pose jk guys. It is nice to get shots like these. Hopefully, I am preparing to get a SLR camera once again and hopefully, will be back with macro shots and still images. Looking forward to those days.
---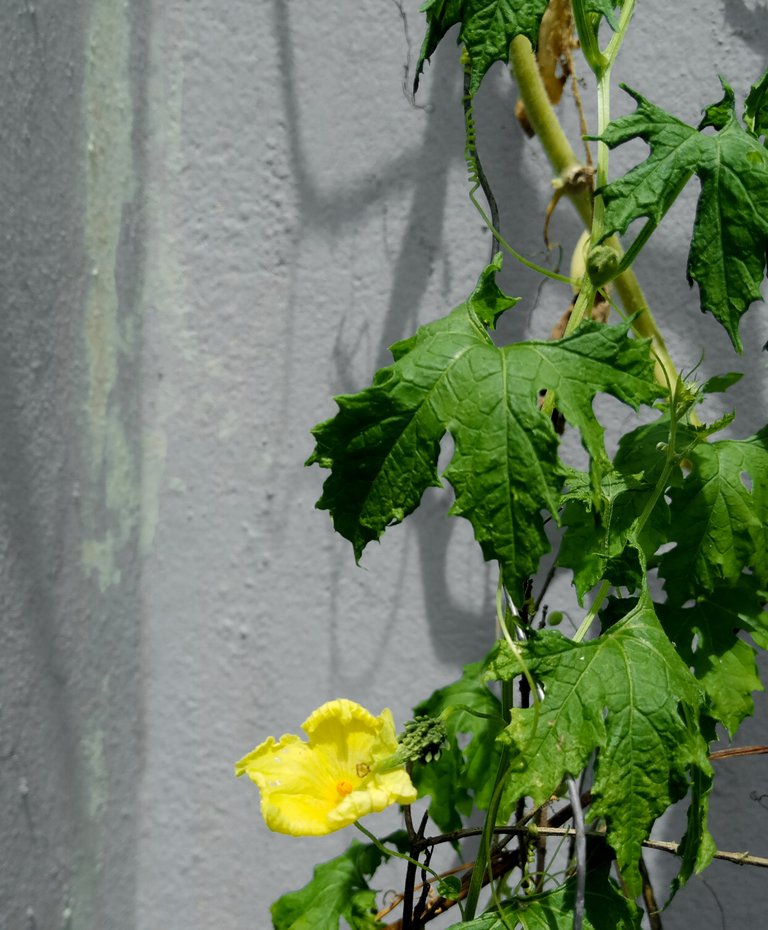 ---
I liked the background and foreground of this image. While I was retouching it caught my eye and I left it as it is without giving it much of a touch. Looked pretty to me. What do you say guys?
---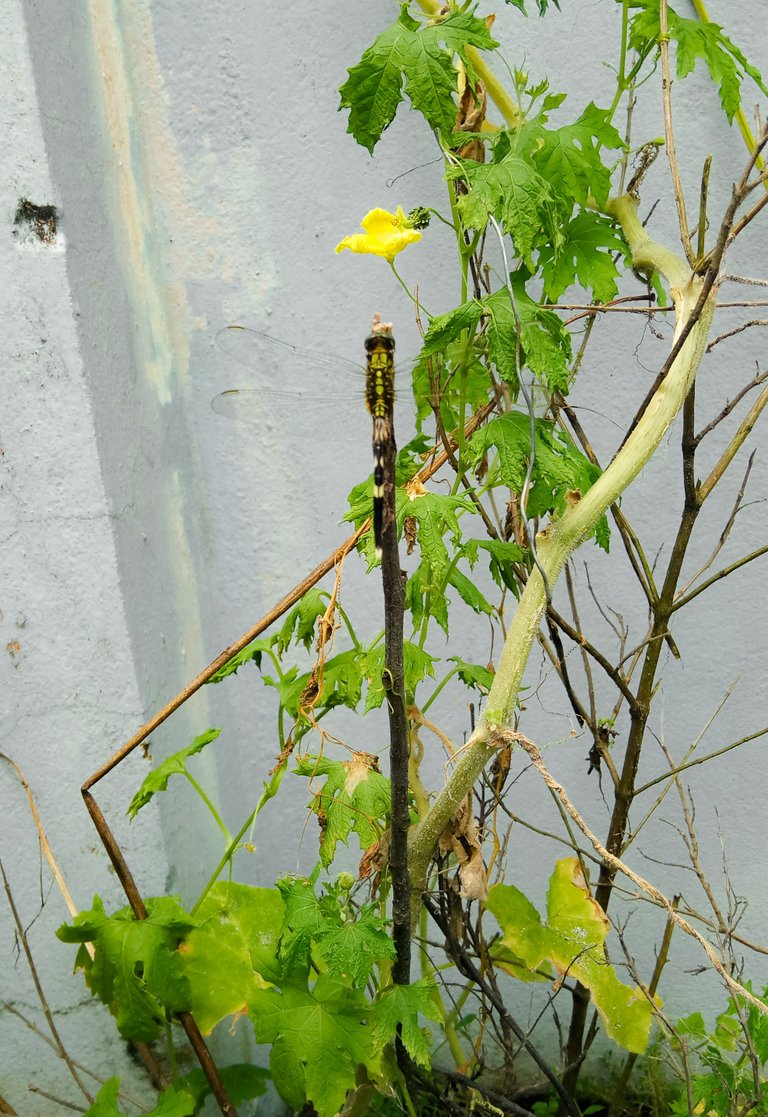 ---
As you may see, at first glance, it was a little difficult to notice the dragonfly. As if it was camouflaging. But once you look a little deeper, then you can notice it there. It was worth it to get to the rooftop at this heat lol. I got to share sth with all of you.
---
Little update from the GARDEN
---
Bitter gourd plant has finally started to grow and now it is visible to us and it has been growing every day. A small bitter gourd has grown and another one is on its way. It is a nice feeling to see the plants growing and bearing fruits. This was kind of unexpected as well. As we were expecting other plants to bear fruits faster than bitter gourd but it gave out surprises. But either way, we are going to see all the plants grow to its full potential.
---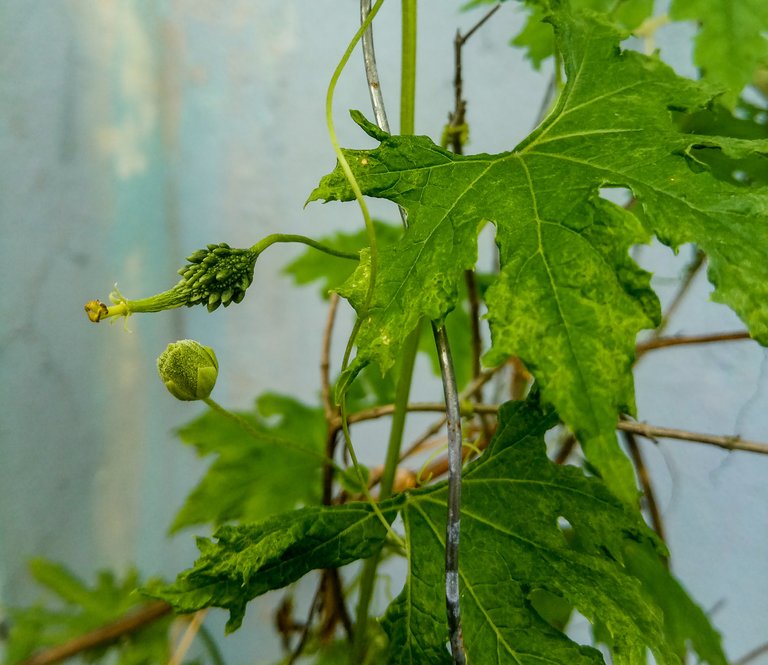 ---
While This is a summary of what have I been up to will now. The day is still young and we have lots of hours left. What are you going to do with them? Are you going to make them productive or just sit back and enjoy? It is all up to you after all!! Have a nice day everybody. Stay safe!!
---

---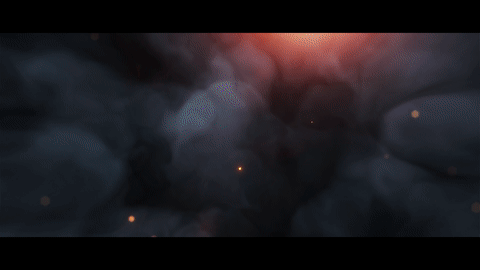 Want to Play in Splinterlands
---
---

---
Be a part of the community, which is not only supporting content creators from Bangladesh but from all across the globe!
---
---
Be a part of my Vlogging journey on DTUBE
---
Watch my Videos on Youtube
---
---
---
Best regards
Rehan
---