My reading habit is varied but to a certain extent. A pie-chart would show a considerably big piece consists of classic literature. While I love reading archaic texts and musing in their complexities, not all of them have been merciful to me. They are not all that intangible and I like to believe I'm competent enough to decipher the text (most of the time), but grasping the meaning behind the lines or underlying philosophy sometimes eludes me. Perhaps it would help if I could keep my concentration at 100% all the time. Unfortunately, I'm only a human. I want to mention a few books that are tough nuts to crack. To me at least.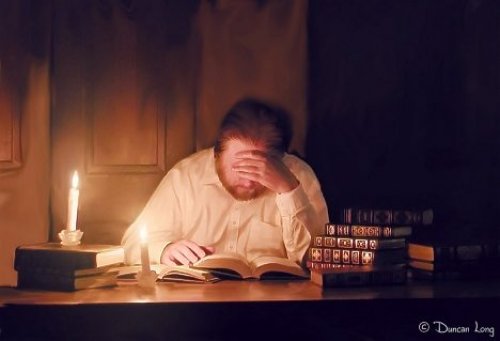 Source
The Magic Skin (1831) by Honore De Balzac
I thought this book was fantasy. It was and it was not. My initial impression was that it could be a fictional tale with a bend of philosophy as the series it belongs to La Comedie Humaine, is famous for its social commentary. Boy oh boy, how wrong I was! The book 'clickbaited' me. Fantasy is there only as a means to support the story. Not the other way around. It's complex in its prose, in its ideas, story progression and narrative style. To think I was planning to read more of the 91 Balzac's works of the series!
The protagonist finds a piece of skin and it got magically tied to his own lifespan. Every time he wishes something, his desires get fulfilled and that piece of skin shrinks, consuming his life force. At one point, if it vanishes, so will the protagonist.
Pretty interesting premises, Eh? Well, I thought so too. Then Balzac hammered me with heavy torrents of words. Well, I actually liked the book despite not being able to comprehend most of it. I don't look up online for research papers and meanings. So I will have to read it again to filter out meaning on my own sometimes in the future.
Billy Budd, Sailor (Released posthumously in 1924) by Herman Melville
Herman Melville is the godfather of american literature and reading Billy Budd was an eye opening experience for me. I started to believe I do not understand English all that well. Then I saw some goodreads reviews of the book. It turned out, native English speakers do not understand English as well.
The book is about a handsome young sailor wrongfully forced to face the mutiny law on a ship. The story is quite enticing and the atmosphere Melville creates can creep on you. But it was some work deciphering the language. I will read it again as well. Perhaps to learn. Perhaps to torment myself. Perhaps to enjoy.
Ulysses (1922) by James Joyce
I have had several attempts at this book. I failed EVERY SINGLE TIME! I couldn't get past 3-4%. No, this is due to my own inadequacy and I will not take any other explanation. Me not being able to appreciate a piece of high art doesn't make it obsolete. It is what it is. I understand that. I also understand that average human beings like me do not make such a dent in the fabric of human history as do the likes of Joyce. It is what it is.
I wondered what usually goes wrong for me with this book. The way Joyce plays with the language is so damn wild and alien! Still I have a favorite line, when Buck Mulligan talks about one of his friends,
"O, it's only Dedalus, whose mother is beastly dead."
I think this line has been forever implanted in my head.
I will definitely try my hands at Ulysses again and if I can go through it, I will consider that as an achievement.
---
Do you have books that tormented you? Any one of them you'd like to revisit? Let me know, I might take some interest in them as well. I like me a good challenge. :D
And as always, thanks for stopping by.

About Me

---

Twitter - https://twitter.com/not_a_c1nephile
Youtube - https://www.youtube.com/channel/UCg3TwYk--HKIsRmnvhob1Mg