......i wanted to express something like this a few years ago but could not able to do it due to "how to write" reasons.
My thinking of this writing was only related to the women- to our Moms, Sisters, and Wives but while I started to write and I am getting into it and finding so many different problems but refers to a similar aspect. The below statement, drive me to think more and more.
যে কাজে আপনি বেতন পান না । সেটা কি কাজ না? কাজ মানে কি কেবল আয় হয় এমন কিছু।মানুষ নিজেকে বেকার বলে । এই বেকারত্ব হলো অর্থনীতির ভাষায় বেকারত্ব। সে হিসেবে দেশের অর্ধেক মানুষ বেকার। মেয়েদের সাংসারিক কাজে বেতন নাই। আমার আপনার অনেকের মায়েরা হোমমেকার নামে একটা পদবী পেয়েছেন যেটাকে আগে বলতো হাউজওয়াইফ। তাদের কাজে বেতন ছিলো না, তাই বলে তারা কি সব বেকার ছিলেন?Reference
I have seen my Mom working Dawn to Midnight at home to maintain the family we belong and her satisfaction is only to see us well educated, well mannered, and good-hearted. I always recall she told me a note to tear off even the leaves of others. She is a role model to the society we belong to. Her expectation was low, very low. My father was a school teacher and always shows us the path of light, as he does to thousands of his students. My Mom never asked anything from him, at least not seen any demand. This is okay until you "Price the work" they do but, we do not do that.
Can you remember when last time you said to your mom or wife "you are doing a great job" or "without your help, I/we cannot achieve our goal". Just leave everything, maybe a "simple hug" to your mom? A sentence with full of love to your wife?
Being unemployed does not mean you have nothing to do, you are unemployed and you could stay in the same position for months but don't you think you could teach the children in the street for free or join people clean the city or places you love to visit? We do not do that but blame our luck and sometimes being addicted to something dangerous to us and to society.
আমার কাছে বেকারত্ব হলো একদম কর্মবিহীণ থাকা। আপনি যদি কোন অবদান না রাখেন তবেই আপনি বেকার।Reference
Unemployed and not doing work is not the same and I totally agree with this, and I have tried to explain a bit previously. Still, I would love to clear one statement that doing something and doing nothing is totally up to you. You need not be employed by someone or by some company to be employed. If you are not, still you could make yourself useful for your country.
During our freedom fight, many people helped the soldiers or by some way, they got involved in it but these general people were not employed by the government but they made themselves useful.
There are many travelers group helping nature by removing unwanted items thrown by people visiting places, nobody assigned them to do the job. The problem is our mentality; how we are thinking and what we are acting most of the time is not the same.
We do not water the tree on the balcony or taking care of the bin in front of our houses, how we will able to clean the country!
We think of ourselves unemployed as we always look for money against our work, look around you and do a single little job without money each day and it will definitely help the earth as our moms did for us years after years.
We definitely required questioning ourselves whatever we are doing are we satisfied. do we feel proud? Without and benefit do we really do things? If yes then you have made it.
Do something for the country, it will definitely return to you soon enough, Do something for your parents as they have already done a lot you cannot repay in your lifetime.
আপনার দেয়ালে জয়নুল আবেদীনের কাক , রনবীর ডাস্টবীন ও টোকাই ঝোলে আর দরোজায় ক্ষুধার্ত মানুষের হাত অপেক্ষা করে।
বেকার আসলে আপনারা যারা অনেক আয় করেন। কোন কাজ করেন না।
পাথরের মূল্যে নয়, মানুষের মূল্যে জীবনকে যাচাই করেন। জীবন বদলে যাবে।
Try to make yourself something, if you are an electrician learn this so that people come to you for the solution and you can say yourself "it is just an easy task"
My wife completely lost her mind the other day as she cannot hear anything as her ear speaker not working and kids watching YouTube that making no sound. So, she asked me to take this to the service center. I just google it and YouTube said any new app or too much YouTube watching could make this problem. So I uninstall new apps and disable YouTube for a while, restart the phone and it is perfectly working.
My point -does not to panic, just wait and think with a calm mind. The solution always there for you, you need to look properly.
Do not seating and thinking about a day job, make your own job and work on it. I know people searching for job 3/4 years, "nothing" if they just tried to do something unique they might have already earned much more than the job they are looking for.
We do not value the women around us cooking in the name of wives. It is their duty to feed you and your family with good dishes, I expect the same but please count this they are doing the job for you and your family so that you could survive better and earn your kids for their future.
Remember "you half" plus "she half" equal to one.
Let your mom be proud of you, being employed or unemployed in the sense of society does not matter, you just need to ask yourself.
---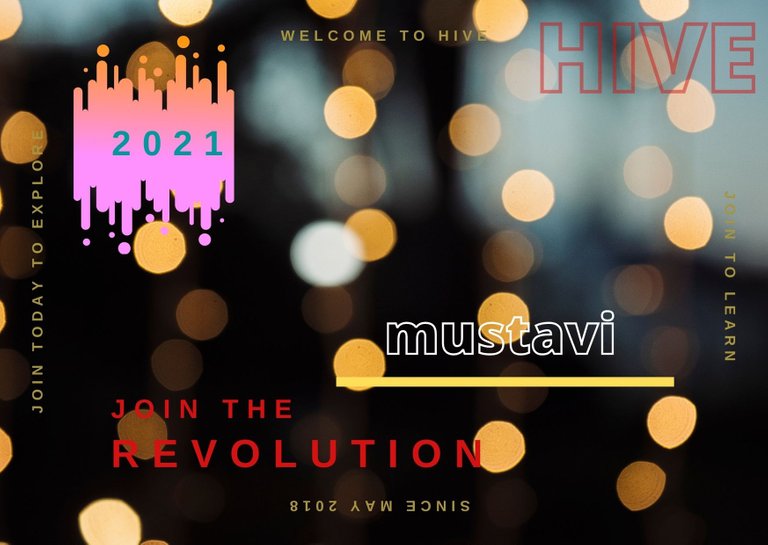 ---
Thanks for your time and I hope you enjoyed my post!
You can also find me on :
3speak
Youtube
Twitter