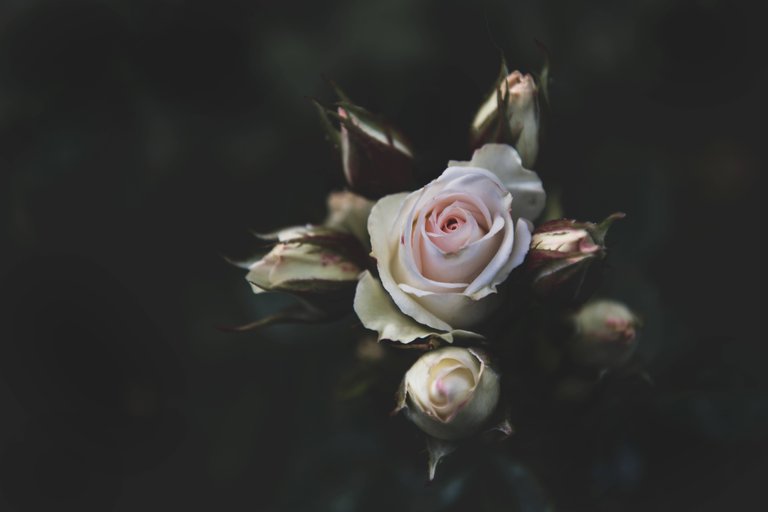 ---
I'm not sure why I've become so desperate in the last few hours, but desperate for something I'm always searching for; maybe my mind has been unsettled, maybe my body and soul want some healing, it might be somewhere I need to figure out. I'm sure these agitated minds will calm down in time, and I'd like to know what they're up to. And what exactly would be the reason it keeps coming back? Is it a sign of something?
My hands were trembling as I typed these sentences, and my whole body was responding as quickly as an electron. This is not at all normal. There is only one melody I can hear, which is the voice of "The White Rose." Yes, I can sense its presence and smell the scent, which drives me nuts; why is this happening to me? She (the white Rose) is slowly approaching me to indulge her.
I inquired of "The White Rose," "Do I know you?"
Well, my dear, you have known me for thousands of years, "the white rose" answered softly.
Me: So, where have you been all these years?
The White Rose: I waited for you, and now I am with you!!!
Me: Are you the reason I'm feeling so desperate?
Yes, I am the one, maybe the only one, because we are in love, my beloved. And it's not about me and my whole body that wants to feel you and make love with you.
---
My entire body began to sweat, with tiny drops of sweat coming steadily from my forehead. I want to feel you, and I can't stop myself from cradling you in my embrace. When I closed my eyes, I saw a lovely lady in a white gown illuminating the whole scene. A purple airing was infiltrating my heart, her blue eyes beckoning me to come closer, her long hair with an enticing fragment driving me insane! I'm here for you, my darling; please allow me to cradle you in my firm hands and feel the surge of love. Some emotions cannot be compared to anything else.
The White Rose, I'm all yours, please hug me, I'm thirsty, and I've always wanted to be with you; the moment I saw you, I know you are my destiny!! Now that I'm actually with you, fate is with me. I've only dreamed of you my whole life, and now all of my desires are coming true. When the rain began to fall from heaven, I gazed into the eyes of the "White Rose," who seemed to be a fairy who had just fallen from heaven. My dictionary has no words to describe her appearance. I gradually took her hand and told her she was the most wonderful woman I had ever met. She sighed and said, "Destiny is something that, if you think you're getting close to it, pulls away from you." I'm not sure why she told me that; after that, she hugged me and muttered something in my ear, and vanished into thin air.