Good morning, everyone. The weather is very much warm today. The weather has been too hot to survive the last few days. I must say that I have taken a bath 2-3 times in those days. My brain works fast, and also my work speed is better in the warm weather. That's why I love the winter season.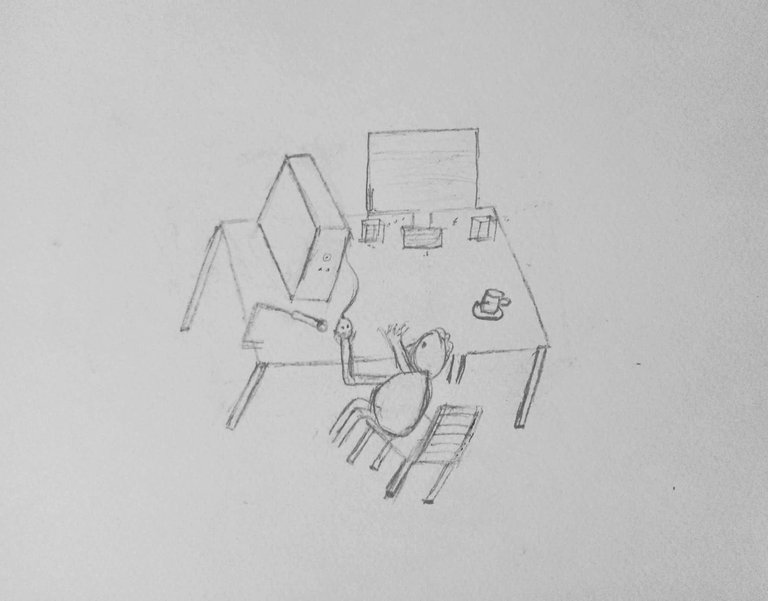 ---
This is the place where I am spending most of my time nowadays. A cup of coffee to start my day with little snacks. An old Samsung monitor, an old desktop with a very old Microlab multimedia speaker, and a recently bought microphone. My uncle used this speaker and then my big brother and now me, but still rocking.
I think I am gaining some extra weight, I should lose some. Before I used to go to the gym but now it's impossible because of Coronavirus. All are currently closed. I am doing some basic exercise and also need some dieting, though.
---
In winter, I traveled to many places, as you all know, I love to do that. The most crucial part is in the winter season I rarely get tired, my body gives me enough boost to work the whole day, whatever the work is. I have some bad habits too like sometimes I am so lazy to do anything, sometimes I do some stupid things that I should have never done, but all this part of life. I am not a perfect guy who can do anything or makes everything right.
---
I am from a middle-class family, the middle son of a great father. All my life, I saw my father working and working, never giving up with anything. These things also influenced me. I also think that way that my father does. Nowadays he is getting old, still trying to do something. I know fathers are the most excellent teachers in our life, and this is also true that they all love their children.
---
I am a learner, trying to learn from life, I am a thinker who loves to think about the whole world; I want to be a flowing bird who can fly in the sky without worrying about anything. I am very happy with what I am, and what I have, everyone should think this way. Happiness will come and go, but the lesson I have learned and the skill of thinking as a free bird will remain forever.
---
Thanks for reading and getting here, see you in the next post. You can give me feedback by commenting below. Your feedback will be an inspiration for me. If you haven't joined the Splinterlands yet, you can Here.