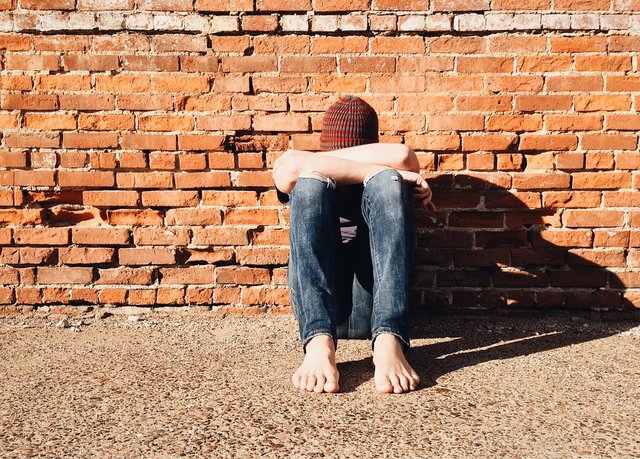 Freddie, I heard Mr. Michael called from behind. I held myself and answered, "Yes Sir". What could he be doing in school by this hour I thought?
I walked up to Mr. Michael and he told me I am to visit home the following day that it's an emergency from my Dad.
Hours later, I was lying on my bed, but Edwardo, my bunk-mate snoring didn't let my anxious self fall into the realm of sleep. I wonder why Edwardo preferred the up bunk even though he is Chubby. Well, let's forget about Edwardo and talk about anxious me. I close my eyes but no sleep, my mind just couldn't come up with a reason why my Dad will want me at home when it's still the middle of the school year, as he made sure I prioritize my education very much. Well, I guess the morning will give my anxious self an answer.
I got home and our compound was crowded with people. I saw my elder sister Diane with teary eyes, I asked what happened and she said "Mami Mami.... '' she couldn't finish her statement when my father's younger brother Uncle Franco came and directed me into the house.
Minutes later I realized my Mother passed away in the early hours of the morning, the day before. Her burial rites were performed the next day and my Dad called me that I should prepare that I will be going back to school in three days' time. There was no time for me to bereave for my late mother as exams were fast approaching.
And on the third day, Dianne and Paulo (my 9 years old little brother)saw me off on my way to school. Dianne made a joke that Paulo will soon be taller than me and she mimicked me as the short boy in the house. I didn't say a word, Dianne was just being funny to her but it was an act of bullying to my soul.
Getting to school, I decided not to let any bully take me down as I was ready to stand and fight for my rights. It was another laundering day and I saw Peter, Alexander, and Kelly looking towards my direction discussing and laughing. I knew they were up to something fishy and I set to fight for my right.
Mr. Ken came inside the room and called out for me, I answered swiftly.
"Why didn't you pick your bedsheet for laundering," he asked me. I looked at the laundering basket he was holding and replied: "that's not mine". Mr. Ken wanted to still insist and force his will on me but I kept on defending my stance until Eduardo came to my rescue and told Mr. Ken he knows my bed sheet and it's purely white with no color attached like the one he was holding and I always scold him to be of clean legs before climbing the bunk.
Mr. Ken called Alexander out and asked him who owns the bed sheet with a scolding look and he gave away Kelly as the owner that Kelly lied to him that it was Freddie's.
After Prep hours in the evening, Alexander approached me. "You think you are smart now, Blondie?"
"Let me go," I said with my heart racing but Alexander didn't keep his boundaries. I didn't want a fight as Alexander was very physically built more than me but when he gave me three resounding slaps on my cheek I had to put away the home training Mami and Papi gave me as we had a fistfight.
Alexander was on top of me when Eduardo came to my rescue and hit him with a stick on his forehead that led to him bleeding. I beckoned on Eduardo to run because I don't want him to be punished by the school authorities for saving me. Alexander's injury was treated and both of us were taken to the principal's office. Seeing Mr. Michael, my father's friend and principal. I knew instantly that I was done for.
This is the second part of a three part series. You can read the first part here.
---
To be continued...
---
Photo from Pixabay