Market has always been a central place be it online and offline. Be it E-commerce or walk-in commerce like we see in real life. Market can mean anything to anyone, either a place to sell, inter-relate, or transact. It is the place of exchange for everyone from different spheres of life. As dirty and rough it can sometimes be, it can be fun and interesting too. You get to hear different kind of gist in passing, see people fight or argue and also opportune to see lots of markets on display.
Sometimes we go go to the market with a different list and end up buying different things entirely. Either because of price tag, availability of the product or change of taste, this are the things we go through everyday. Well, I went to this market yesterday and it was so cool and clean, totally different from the ones I am used to. Every display was clean and proper the only question I sometime have to ask is what the product on display is used for.
They sell different kinds of things and no segregation whatsoever unlike back home that you get to hear fish market, cloth market, blah blah market. Here on East street, everything sell-able is been sold. I had fun shopping and window shopping and I took nice pictures with my mobile to share.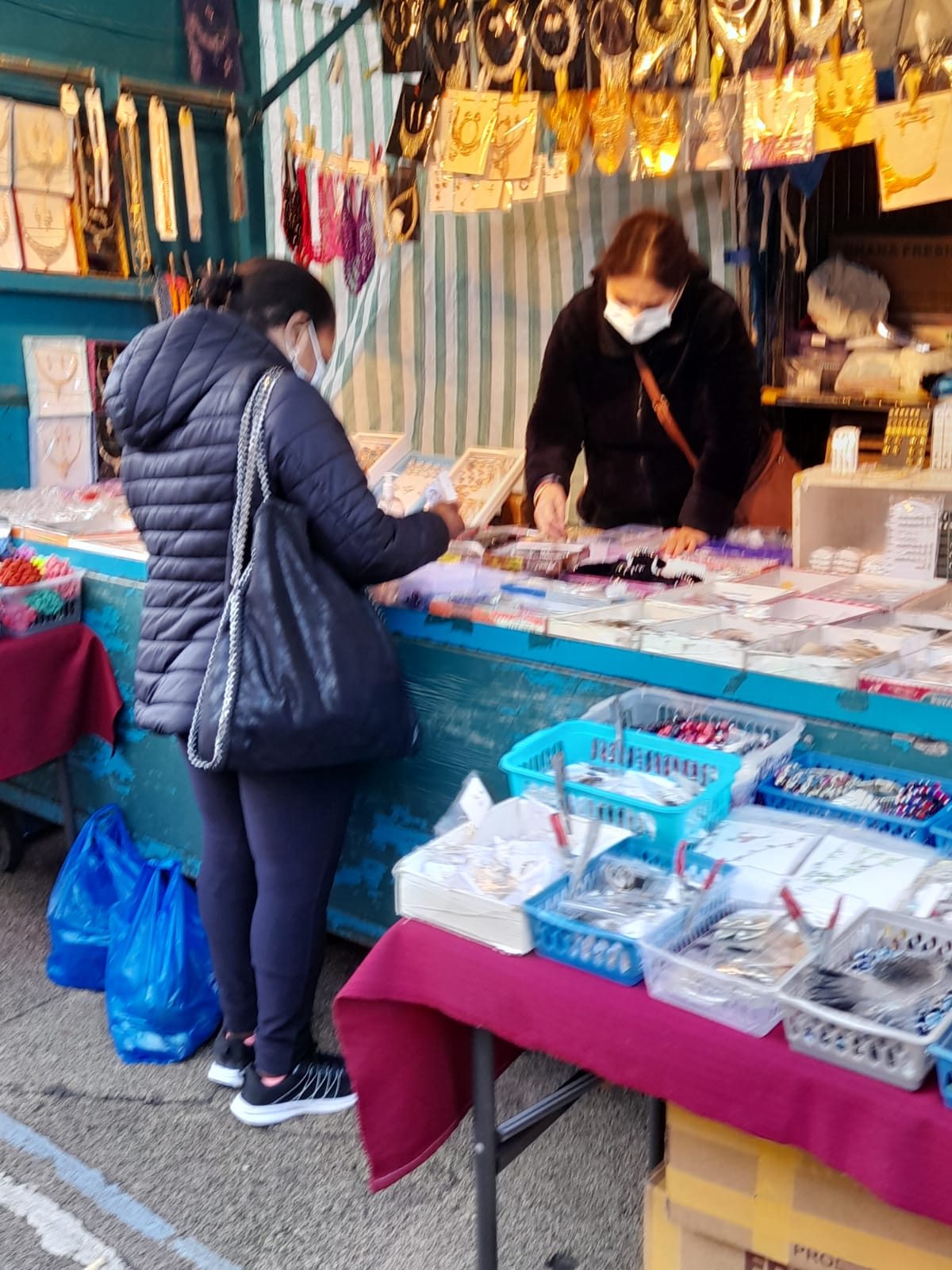 I saw lovely fishes and prawns on display in this shop in the image below, but on entering there I saw ones that I have not seen before in my entire life. I am used to seeing catfish back home but all this fish that looks like the usual pet fish color in an aquarium is new. I saw from small to large and ones that looks like shark, ehhehe they all look delicious and nice from view and the shop is run by a pakistan guy interesting right when I have a pakistan sweetheart @xawi who has refused to teach me her language that will get me extra fish.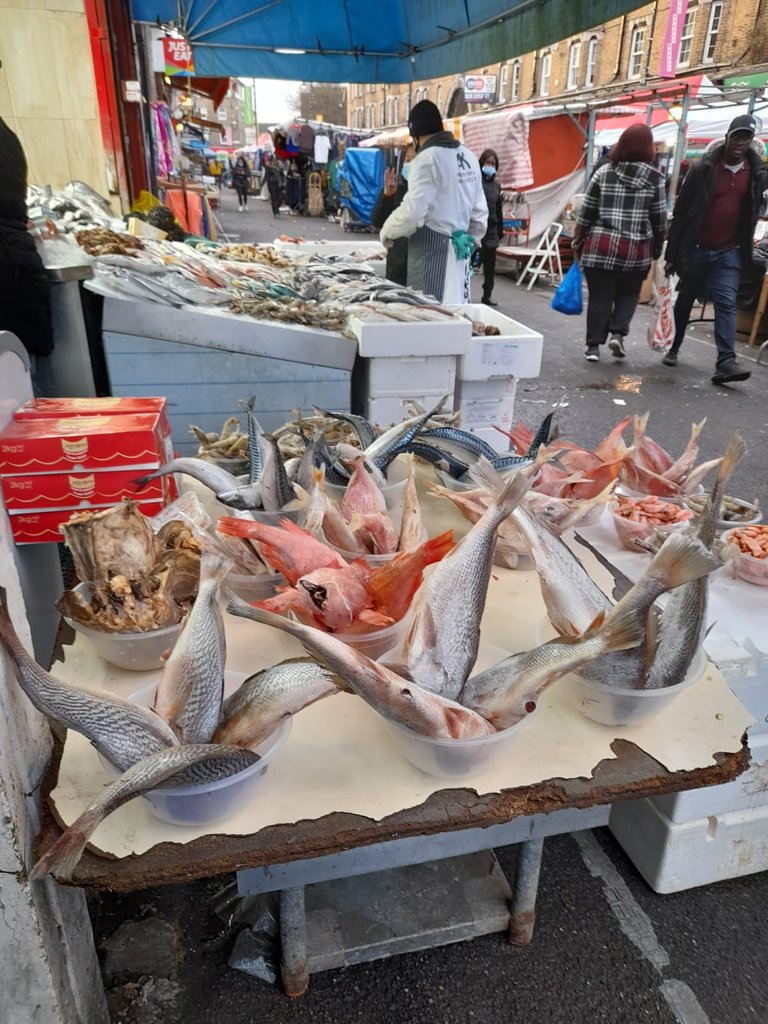 I also saw this nice man that sells blanket and duvet in nice colors. This large display had been sold out by the time I walked to the end of the market. It shows that people really know the quality of this product and loves coming to the market.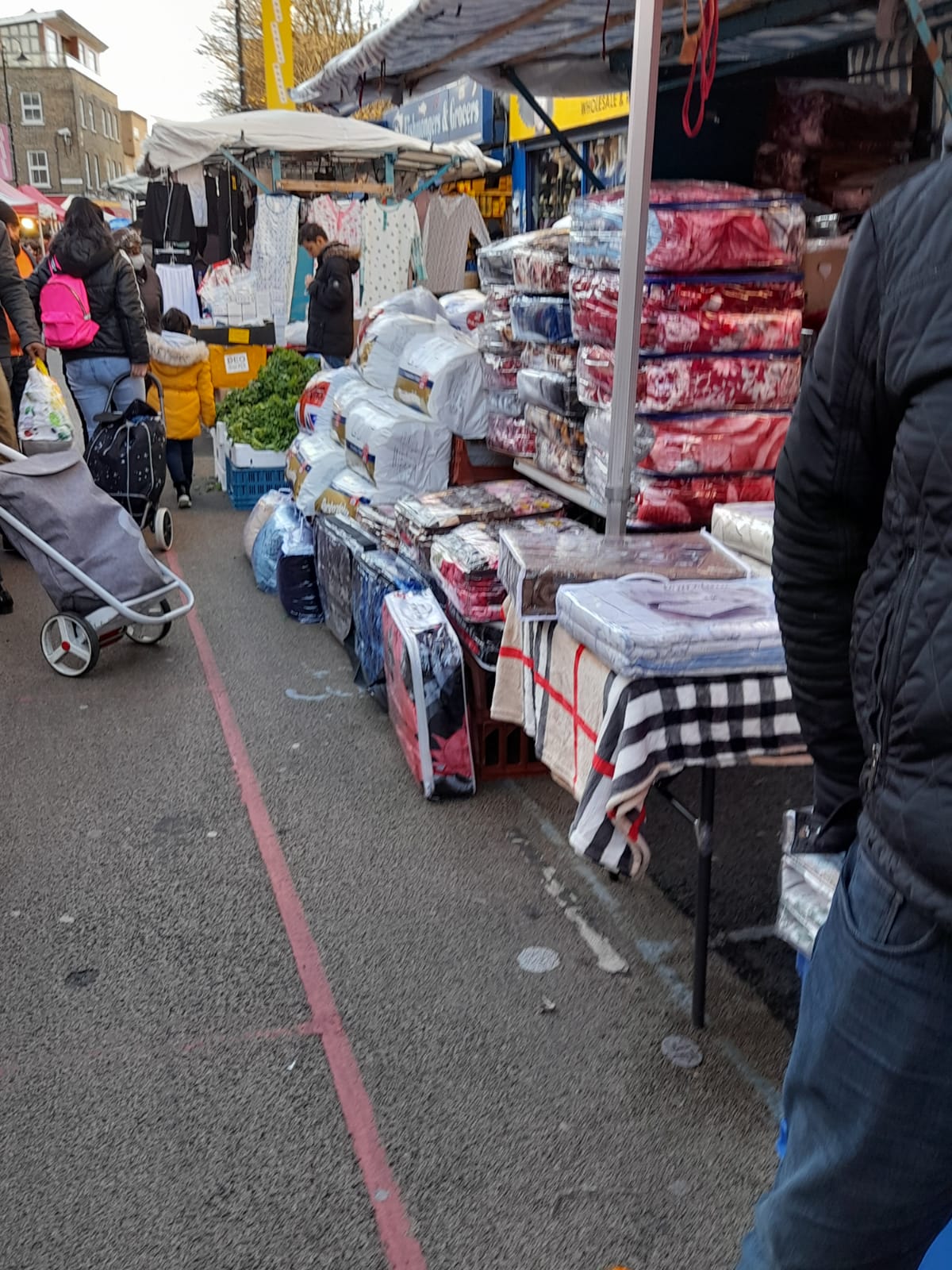 Things are quite cheap in this market and very accessible. I look forward to going another time, just walking and browsing around is enough for me. How is your market experience guys, I know there are some market we look forward to going and some we hate going to. I love going to this one and hope to discover more of this.