Sitting here for the past one hour and thinking of what to write so I decided to check out my feed to see if some kind of inspiration will jump at me from my friends post. I do that sometimes and it works but then I came across the #Bdcommunity contest post and I knew this is the best time for me to write if I don't want to miss out.
The topic today is a funny one and it took me down memory lane that I feel so shy and embarrassed when I remember and it took me a long time to get over it because this 2 scenario was the most funny and most embarrassing moment of my life.
---
Let me start with the first crazy one:
While I was in university, I had a roommate whose grandma was celebrating her 70th birthday,and as her roommate and close pal, it was mandatory I was present at the party. So I made arrangement with one of my other friend to accompany me to this party because I was not familiar with the route and city unlike my friend. On the appointed day, I had left home and gotten to my travelling friend/partners house so that we can begin our journey. However, I was disappointed because my friend decided not to go anymore and I couldn't go back home because I was almost out of transport fare.
Due to my anger, my pride wont allow me ask this lady for a loan so instead I left her house to begin the journey alone. All my thought was, I had promised my roommate I was going to come, there is no point in disappointing her like I was disappointed myself. So I took myself to the park and boarded a bus with my last money. I thought I would be having a little extra fro the first leg of my journey but alas, there was a hike in price because it was the weekend and almost everyone was travelling.
So I had no choice than to continue the journey because money has already been collected and the bus has gone far a bit. While going I was sad and thinking how I would get to my destination with no money. I alighted at the stop and looked left and right with no money or sense of direction. So I started asking on how to get to my destination and after getting this I moved on to the most interesting and difficult part. I started begging people for money, it was on this day that I realized that people are quick to judge and ready to help with no monetary attachment. I was insulted, laugh at and ridiculed but I was pressing on by moving from one person to another. I was laughing at myself that I became a beggar for a journey that was not really relevant.
This was my first adventure and since that day henceforth, I make sure I have enough and that I am equipped with the direction of where I am heading to. I eventually got a man who not only gave me some money but led me to the bus that would take me to my final destination.
---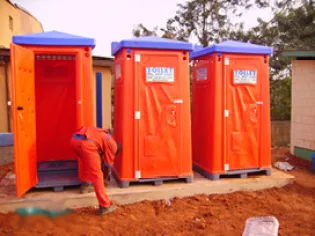 My second funny one was me messing up myself in public.
I was travelling from my university back to the city that day with a friend. I was fine before leaving home but once the journey started, I became so worried and started having running stomach. At every 5 minutes I feel like going to toilet and in Nigeria here we have a tune we hum when we are pressed.
poo go, urine come
So I was repeating this tune internally and sweating seriously on the outside. I was sitting in front beside the driver, so I was able to whisper to him to please wait by the road side for me to relieve myself but he complained of bandits hijacking our bus on the road and how unsafe it was. My problem just began right? So I kept on praying and singing and polluting the atmosphere once in a while. Then I came about the DMT toilet alias (shit business is a serious business) which was what we call the just invented mobile toilet back in the days. Since I couldn't wait for the bus to get to my stop, I alighted at the sighting of the mobile toilet with the intention of freeing my system from the bowel pain. To my utmost disappointment the key holder was no where to be found and no bush in sight to do my business. When the people around saw how desperate I was, they took pity on me and took me to another location where I regained my peace and system.
Since then I always make sure I have everything from money to snacks and good body system before embarking on a journey.
Image from google