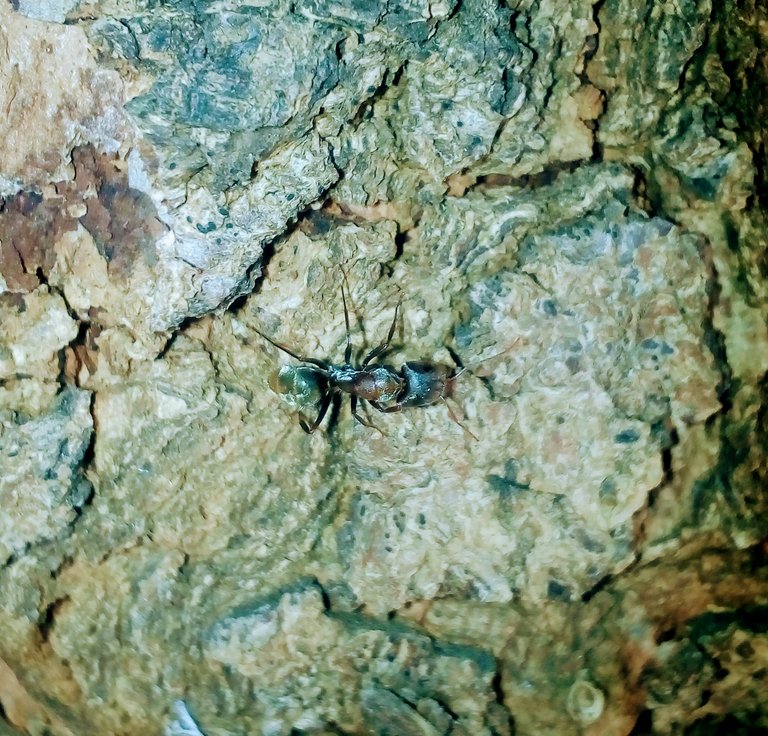 English
Hello friends, today I will talk to you about this large ant, they are very hard-working and protective of their colony, during the summer months they can be seen collecting leaves and other types of food to take to their cave, this they do so as not to leave during the rainy months and thus lose his life.
They are very strong animals and capable of moving things that exceed their size and weight, and if they all work together they would be unstoppable in moving everything, whatever they set out to do.
We must avoid being bitten since doing so will make us very painful, there are even people who are allergic to their bite and have super serious consequences.
Spanish
Hola amigos, hoy les hablare sobre esta hormiga de gran tamaño, son muy trabajadoras y protectoras de su colonia, durante los meses de verano se las puede ver recogiendo hojas y otros tipos de alimentos para llevar a su cueva, esto lo hacen para no salir durante los meses de lluvia y asi perder la vida.
Son animales muy fuertes y capaces de mover cosas que superen su tamaño y peso, y si todas trabajan juntas serian imparables en mover todo, lo que se propongan.
Debemos evitar que nos piquen ya que al hacerlo nos dolera mucho, incluso hay personas que son alergicas a su picadura y tienen consecuencias super graves.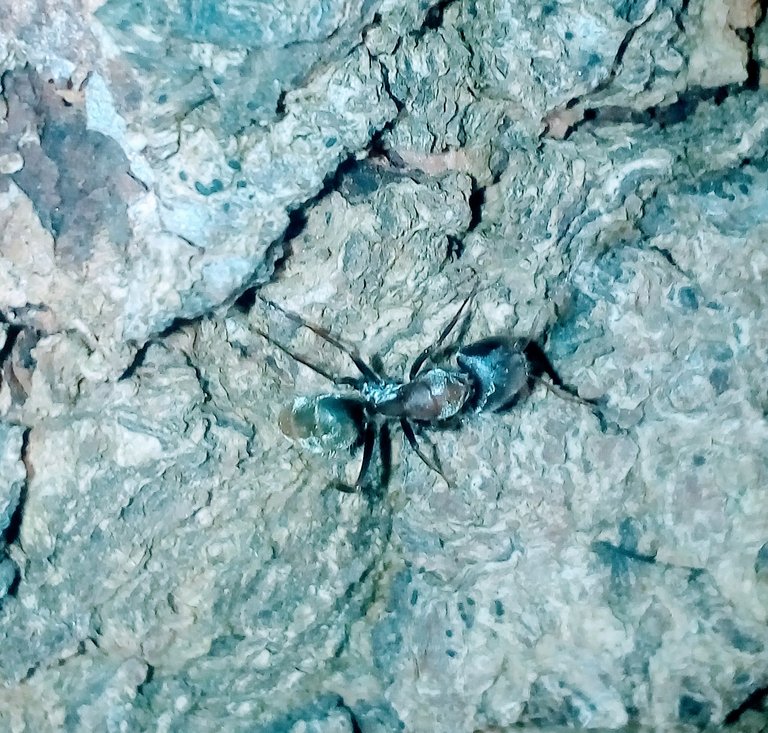 English
They are insects that we must have in our garden but well controlled since they help to eliminate other insects that damage plants, such as crickets, defects among others that are very annoying.
They also have predators such as reptiles, birds, among other varieties of animals that find them super delicious, and do not hesitate to eat them in large quantities.
They spend it everywhere but united, always protecting the queen from any danger since she is the one that keeps the colony alive, many times they can fight with other types of ants to defend their territory or take a new one, you never know when they will.
These pictures were taken by a samsung phone.
I hope you like it, greetings.
Spanish
Son insectos que debemos tenerlos en nuestro jardin pero bien controlados ya que ayudan a eliminar otros insectos que dañan las plantas, como los grillos, taras entre otros muy molestos.
Ellas tambien poseen depredadores como reptiles, aves, entre otras variedades de animales que las encuentran super deliciosas, y no dudan en comerlas en grandes cantidades.
Se la pasan en todos lados pero unidas, siempre protegiendo a la reina de cualquier peligro ya que ella es la que mantiene a la colonia viva, muchas veces pueden luchar con otros tipos de hormigas para defender su territorio o tomar uno nuevo, nunca se sabe cuando lo haran.
Estas fotografias fueron tomadas por un telefono samsung.
Espero les guste, saludos.