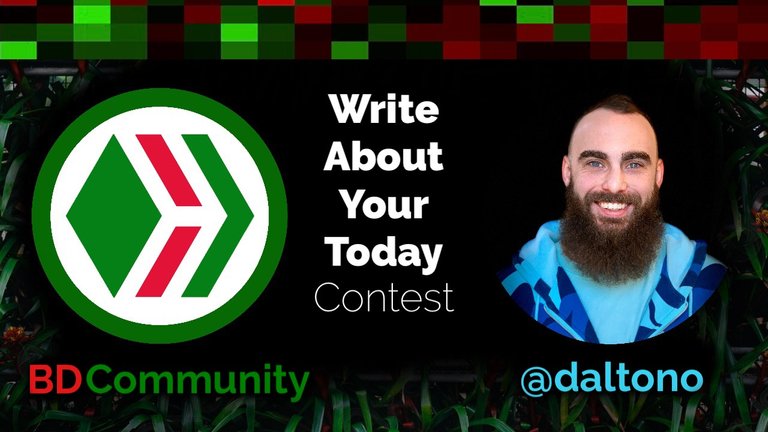 Greetings BDCommunity
I have chosen to participate in @bdcommunity's latest contest. You can find full details about how you too can join in here.
This is my first time posting in this community. Recently I have noticed that my posts have been receiving consistent support from @bdvoter and I am extremely grateful for this. This in turn led me to look through the BDCommunity Discord. It was there that I discovered this contest where I was inspired to write this very blog.
The concept is pretty simple, write a detailed post about what all I did today. Staying in the present moment is one of three parts of life's triangle, there is of course the past, present, and future. I missed out on the letters to the past and future contests, but I'm happy to be able to participate in the present. NOW!
---
Today: Jan 17, 2021
I woke up early this morning to the sound of @flowerbaby's alarm going off on her iPhone. She had to wake up @7am to get ready for month four of her eight month long yoga teacher training. She goes all day on Fri/Sat/Sun one weekend out of each month beginning October 2020 and graduating in May 2021. I'm so proud of her for waking up so early and staying committed to her training. Many students in her class fail to show up and some have dropped out all together. Even the teachers struggle to make it to class on time. Not @flowerbaby, she is always prompt and ready to do yoga.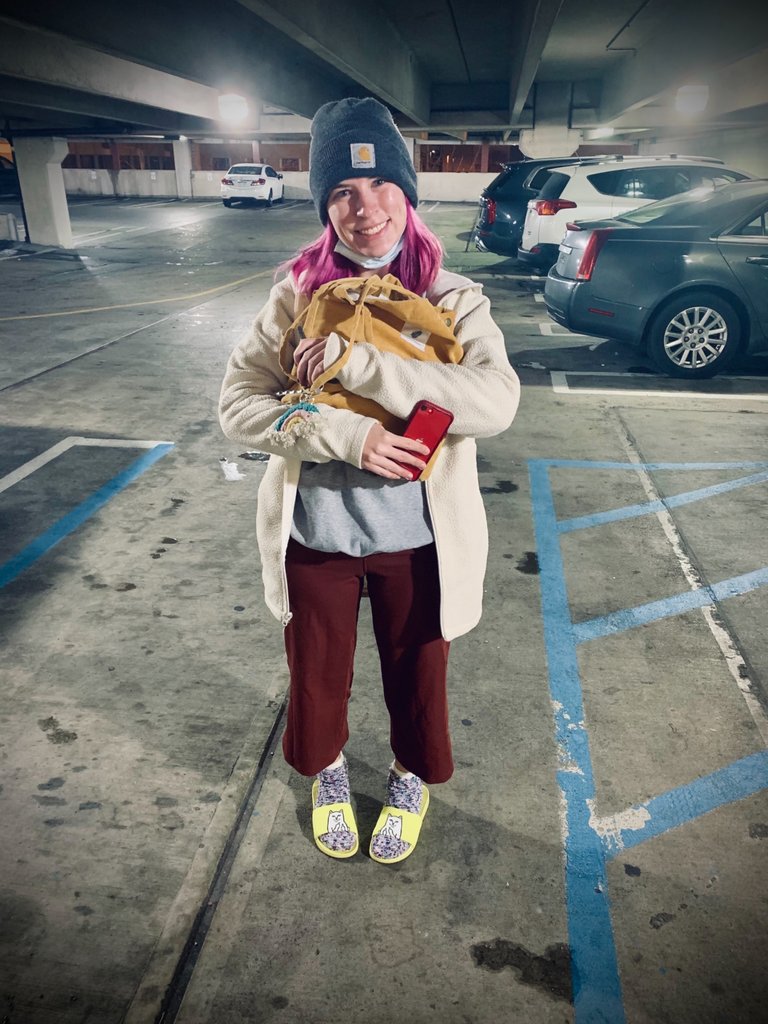 Once my girlfriend was off to yoga class, I got up and effortlessly made myself a coffee with my new Nespresso machine that my wonderful parents got me for Christmas. I stocked up my pods with some new flavors and today I tried the Caramel Cookie flavor. I enjoy my morning caffeine black, no sugar or milk added. It is the best way to truly experience the flavor of the Nespresso pod.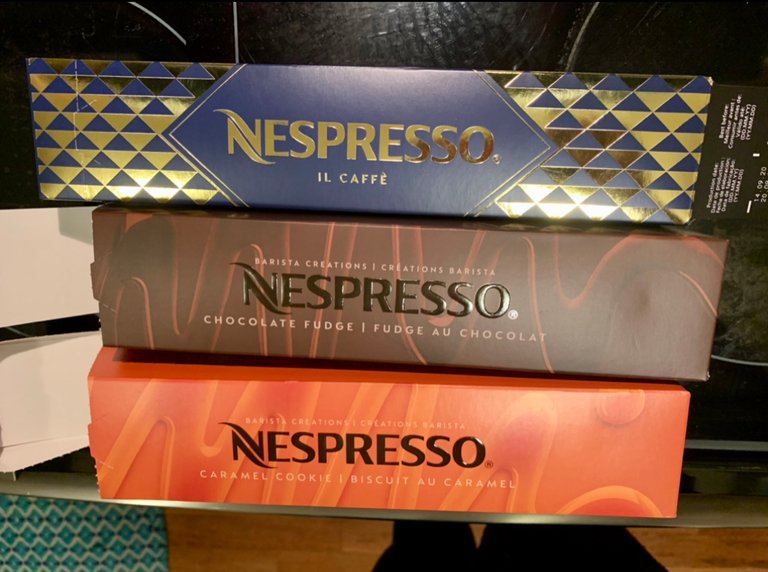 While I sipped on my coffee, I took about an hour or so to respond to comments on my entry for the Hive Gaming Community Selfie Contest. I also curated and left some comments on other entries into the gaming contest.
Here are a few of my favorites so far: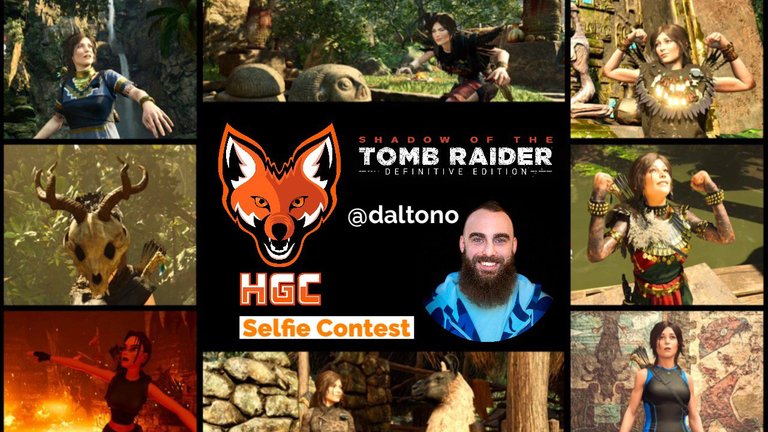 After spending some time on Hive and chatting a bit in the OCD Discord, I played a few hours of Shadow of the Tomb Raider on my PS5. Time flies when I'm enjoying a quality video game. I was exploring a hidden city in Peru and before I knew it, it was time for lunch.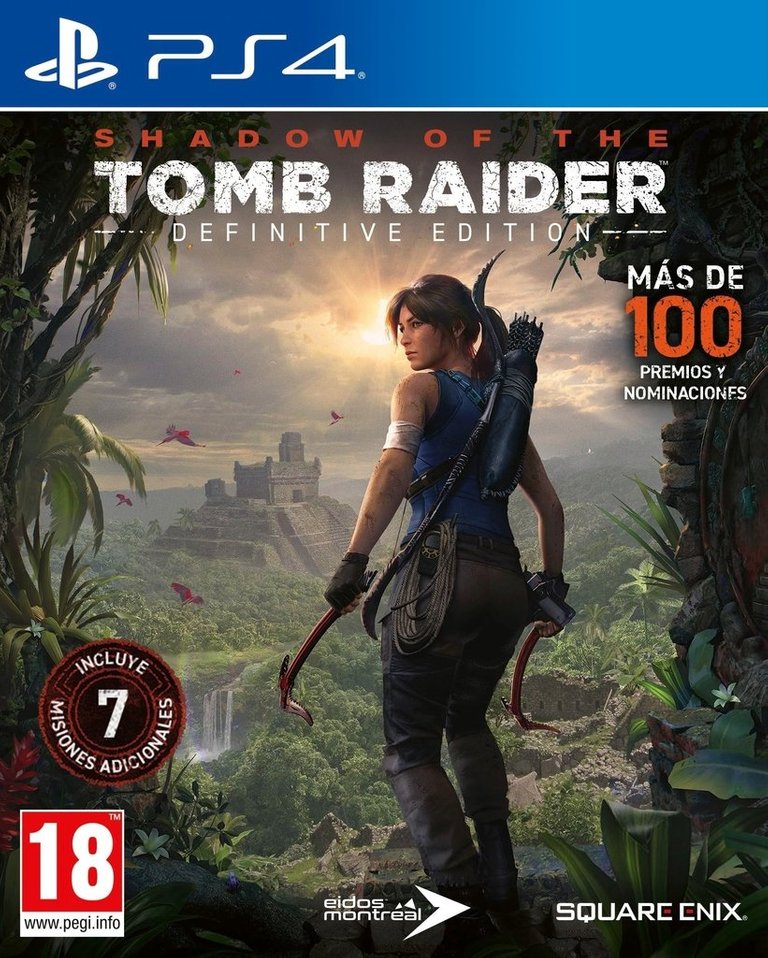 @flowerbaby got to come back home to me on her lunch break from yoga teacher training. Luckily I live only a couple of minutes away. She had requested Philly cheese steak sandwiches for lunch today. I thought that was a great idea and took a short stroll over to the mall to pick up a couple of cheesesteaks, fries, and a yummy strawberry lemonade from Charley's. We both love this place and I swear I think they have the best lemonade around town. It has actual chunks of fruit in it, which I absolutely love.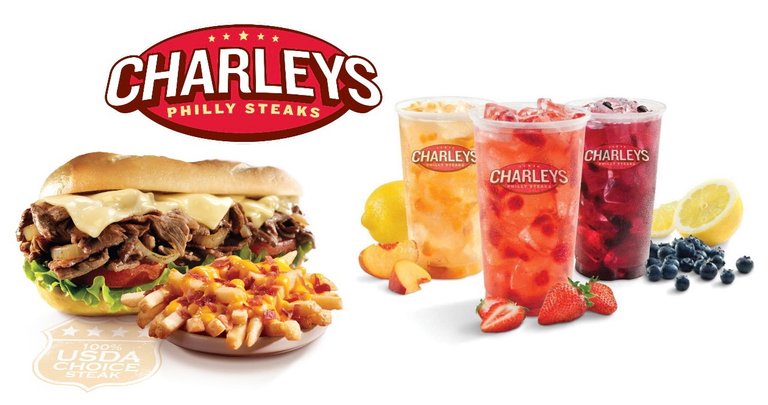 After we finished eating, I got a phone call from my grandparents. They were asking me what my opinion was for a good water filtration system. I really only have experience with two different setups, so I sent them links to both options. One is the Megahome distiller and the other is the Big Berkey water filter. Both fit on a decent sized countertop, but they differ slightly. The Megahome requires electricity because it distilled the water to an ultra pure form. While the Berkey is a drip filtration system and does not require electricity.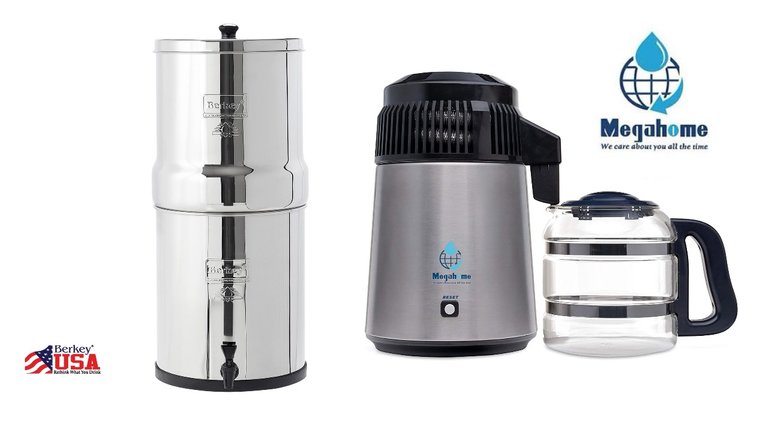 Not long after my phone call with my grandparents, @flowerbaby had to go back to yoga training to finish the second half of the last day of month four. Once she left I spent some time writing this blog that you are reading now, playing some more Tomb Raider, and getting ready for dinner.
Once @flowerbaby got home around 6pm we both were starving. So we got ready and headed out to Barkadas to eat dinner together. We got buffalo chicken bao buns as an appetizer. Then I ordered the glazed pork belly bowl with jasmine rice and @flowerbaby chose the adobe chicken bowl with pancit noodles. It was delicious and we both left the restaurant with a full belly.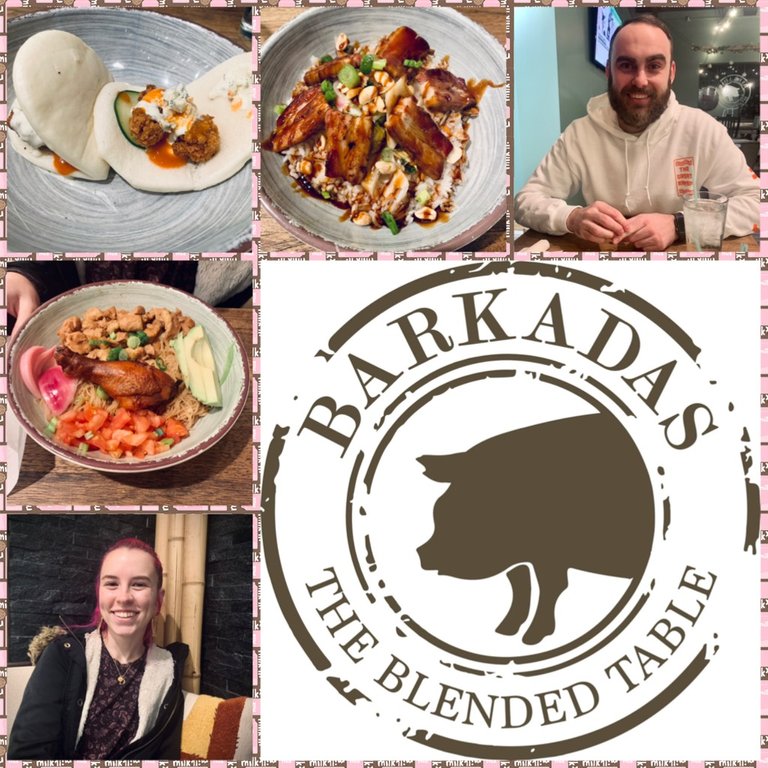 There was one last errand of the day after our meal. We had to run to the grocery store to grab a few essentials. Eggs, bacon, tea, juice, shampoo/conditioner, and a few other items. It was starting to snow as we walked back to the car, luckily our cars were both safely parked in the garage once we got home.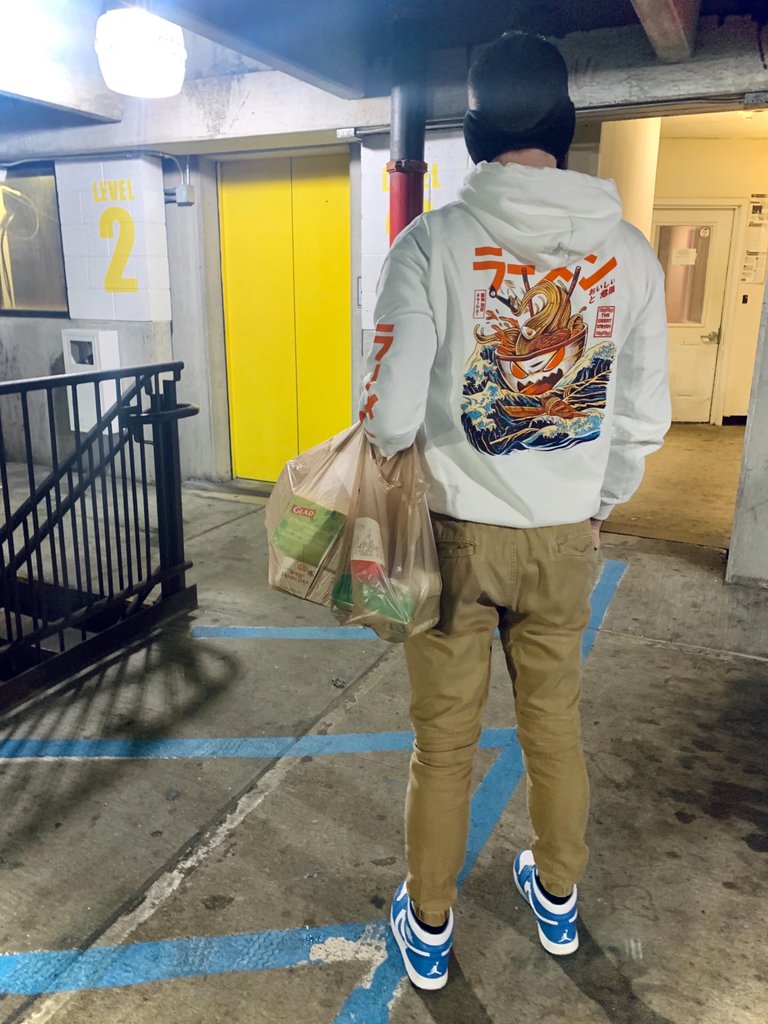 Once we finished at the store we drive home and cuddled up in bed together to watch this new movie that just released on Netflix called Outside the Wire. This film stars Anthony Mackie who is a soldier that is stronger, faster, and smarter than the average military personnel. This was definitely my kind of futuristic action movie and I was hyped after watching the trailer.
The movie finally ended and I was pretty happy with having spent nearly two hours watching it. Anthony Mackie has been in a lot of movies and TV Shows that I've enjoyed a lot. Whether it be Altered Carbon, Black Mirror, The Hurt Locker, or Marvel movies as Falcon. He's usually pretty great and the stories for the films that he plays a role in are generally right up my alley.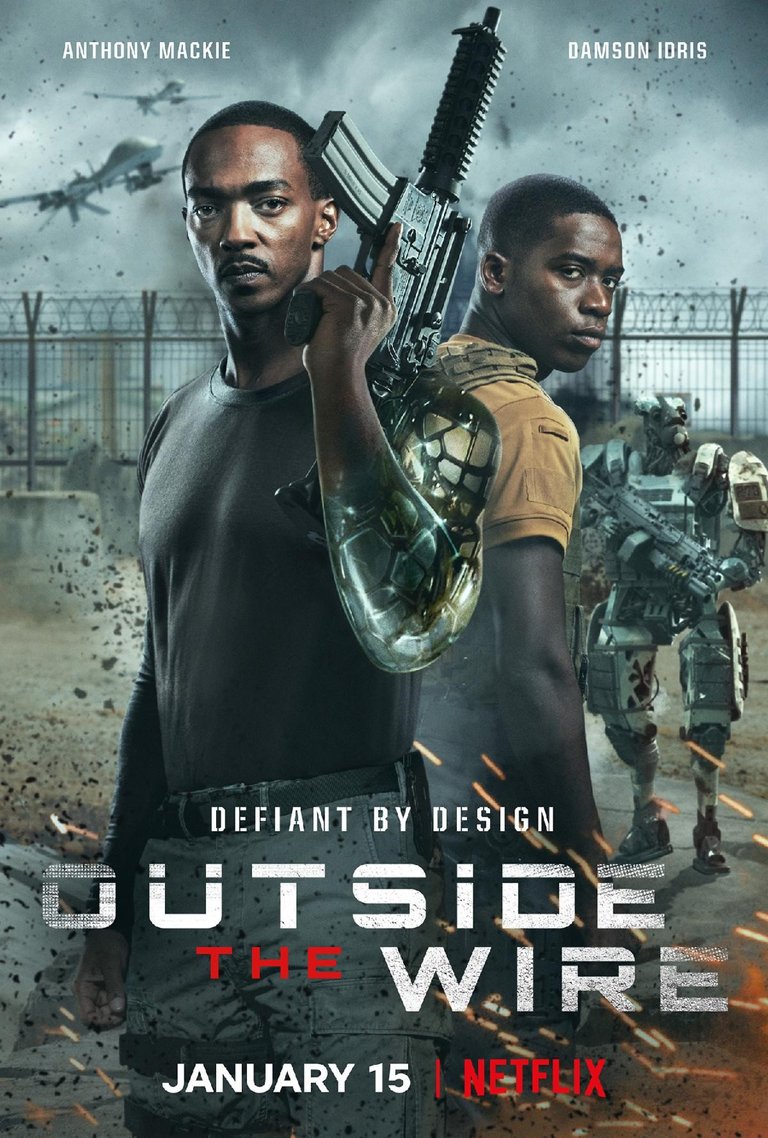 Upon completion of the movie it was time for bed. @flowerbaby and I shut off all of our electronics, closed the curtains and got cozy under the covers. She has to work tomorrow and I am thankfully off on holiday for Martin Luther King day. I have a dentist appointment scheduled for tomorrow and dinner plans with my parents and @flowerbaby at Olive Garden. Another great day ahead of us.
---
Tell me about YOUR today
I invite @jlufer to participate in this contest. Anyone else is also welcome to join in on the fun. Remember to visit this post for the full list of contest rules.
---
Thanks for checking out my blog 😎🤝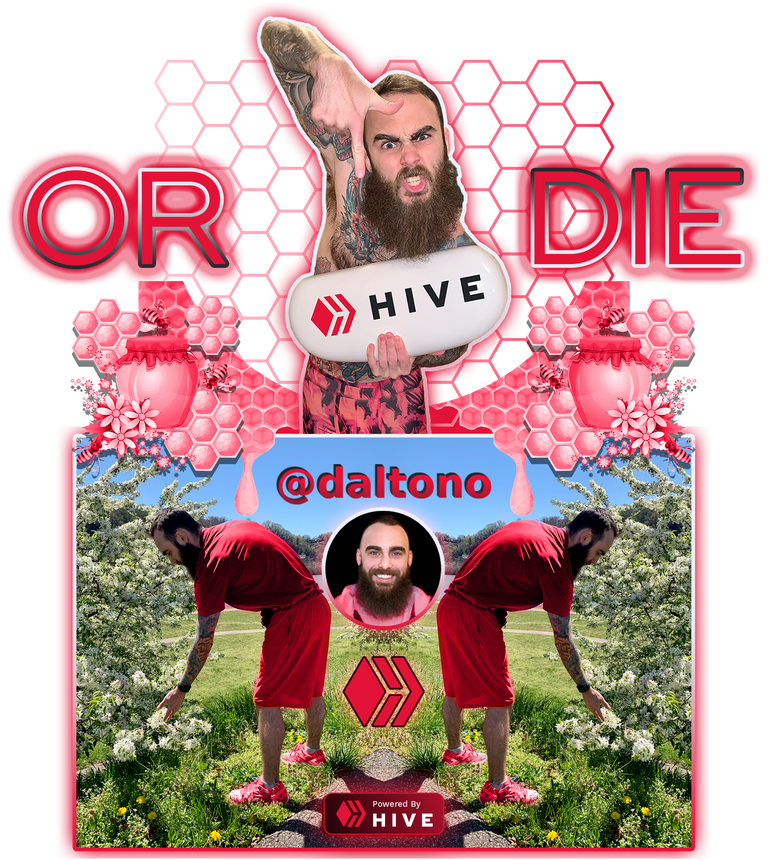 | Join my fanbase on hive.vote ✅☑️ | Message me on Discord 💬 | Follow me on Twitter 🗣🐦 |
| --- | --- | --- |
| click here | daltono#5080 | click here |