08/09/2020
২৪শে ভাদ্র ১৪২৭
The Weekly Turni
---
Editorial
---
Today I have been thinking a lot about contradictions. Isn't our life full of them? We love and hate the same person at the same time. We care for a community, but at the same time, we don't like certain aspects of it. In our little universe, things always get tense when prices are down. I have seen it a lot. Lots of tension, people's dark sides often come out during times of crisis. At the same time, the angels in everyone also come out simultaneously. As I write this today, the price of Hive is depressed, and some people begin to worry about the good and bad side of how things should run or not. We begin to worry if this social experiment is going in the right direction. I don't have a solution. What I can offer is that it is alright to have doubts. Its only human.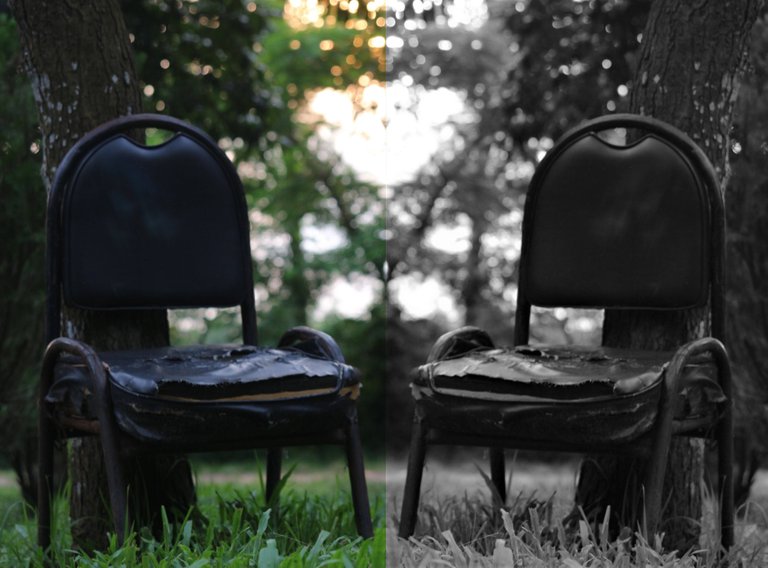 "The mark of a man is his contradictions. We can long to be away and at home, both at the same time…… To be alive means not being completely consistent." David Lagercrantz; The Girl in the Spider Web.
It is almost like that battered chair above. What do you see when you look at it? Does it feel comfortable? It depends, right? I am told the person who sits on it feels quite content. Maybe the green grass at his feet gives him company. Maybe the dawn or twilight behind his head gives him comfort. Maybe he likes to watch the world go by in Kodachrome sitting there. However, we may also fell what kind of life is that! Isn't it just colorless? Is there any hope in the lack of color in his life? Maybe it's both? Maybe Fuji Velvia 50 and Ilford HP5 Plus 400 can co-exist on the same frame. Maybe some of you do not know what I am talking about but do google them, and you will be mesmerized.
That brings me to a painter who used to paint abstract in art school. However, as he got out of the art school, he began to paint portraits on commission. Not that he liked doing it, but it paid the bills. He didn't like it, but he learned to like it. He learned to paint people in his unique style, where he would only talk to the person for a few hours and maybe takes some pictures of the person from different angles. After that, he would paint the portrait from his memory. The subject never had to sit as a model in front of the painter.
People said it brought some unique element in his painting that is otherwise invisible in a photograph. It brought out a certain character of the individual that was perhaps hidden in them. Certain element that lay dormant, even to their loved ones. Even to the subject himself.
Don't we all have a certain element in our character that is not obvious to most? Isn't there certain quality that sometimes we don't even know ourselves. What if people are encouraged to get those hidden talents out. Maybe it is writing a hilarious skit. Maybe it is playing a card game and excel in it. Maybe it is taking spectacular pictures using a phone camera. Maybe it is a watercolor painting. Maybe it is a poem. Whatever that hidden talent might be, using Turni, we want to make that portrait of yours. It doesn't matter if you are not confident; we will work with you to get that talent out. Why? Because you can. With your help, we can as well.
Inner office! Without the "head clerk," you wouldn't get a publication!
-editor
---
This Week's Feature -- Kitty in Distress
---
What you make out of your life is by your own effort
In search of cheap thrills and short-lived excitements, we all have wasted precious time and resources that, if used properly, could have taken us a step closer to our aims and ambitions. Here in her piece, Sayee, a prolific thinker, shows us how and why we should change our approach towards life to find what we seek.
---
Chester, the cat, woke up with a startle. He had a bad dream. He dreamt that he did not get milk to drink. He searched everywhere, but he did not find milk anywhere and was asked to go to the city hall, usually where humans assembled; they would place huge pots of tea and Coffee for all to drink, and sometimes, there would be snacks to eat also.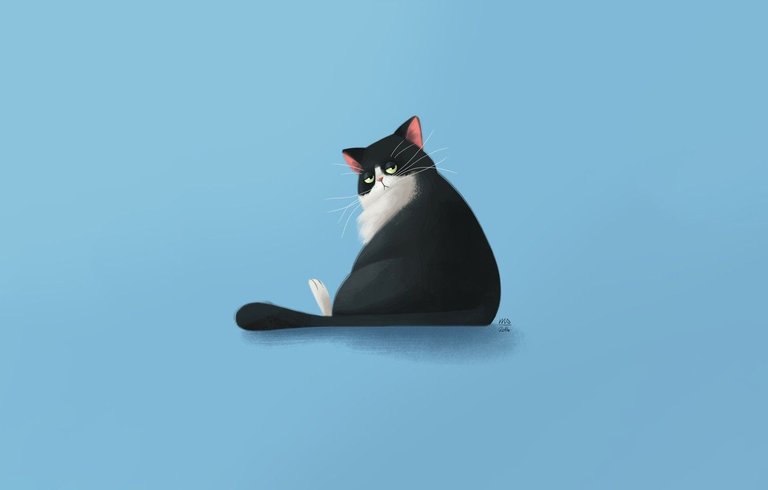 Source
Chester sauntered. He was sure not to make a noise. He knew that cats did not make noise, but he did not want to be picked by a small girl and petted by her. Sometimes, these girls would even try putting a dress on him, and he hated it very much but could not do anything about it. He had escaped one such home, and even though he was hungry most of the time, he was free.
Chester tried to peek into the hall. He saw the Coffee and teapots and people trying to pour themselves a cup. Some people were speaking, and others were listening. They were seated on plastic chairs. He walked past them, hoping they would not notice him. He went near the pot and lapped up all the CoffeeCoffee that had dripped down. He was full and happy, but he did agree that the CoffeeCoffee tasted very poor compared to what he had got before.
Chester. He heard a shout as if someone was calling him. He turned back to see who it was, and to his horror, he saw the girl who used to own him. In the commotion, he ran and tripped on the coffee pot, and it fell on him.
He woke up with a startle, and it took him a few minutes for him to realize that it had been a dream after all.
He yawned and got up and went to drink water from a nearby puddle.
Freedom was precious, more precious than a luxurious life. Chester had realized what he had missed all along after he escaped from his previous owner. It was never the same, and although he got food and drink and every luxury a cat could possibly dream of, he wasn't happy at all. He could not even walk in peace because he would be lifted up and petted. He used to like the massages at first, but when he understood that he could not roam as he pleased or chase rats(not that there were any), he grew sad and tried to escape but was caught every time.
The memory of how he escaped made him smile often. His owner had taken him to a neighbors house for a birthday party. He was let loose, and he roamed about looking for a route to escape from the place. That is when he came across the neighbor's dog, who looked at him with such a grumpy face that he understood even without any exchange of growls or purrs. The doggy and he walked together, and the girls took their photos, and they were busy sharing it on their Instagram when both he and the canine found a door through which the food was delivered. When the pizza boy went in, they went out quickly and did not stop running until they were clear. Chester and the doggy parted ways, and he had been living on his own.
---
বনলতা সেন
---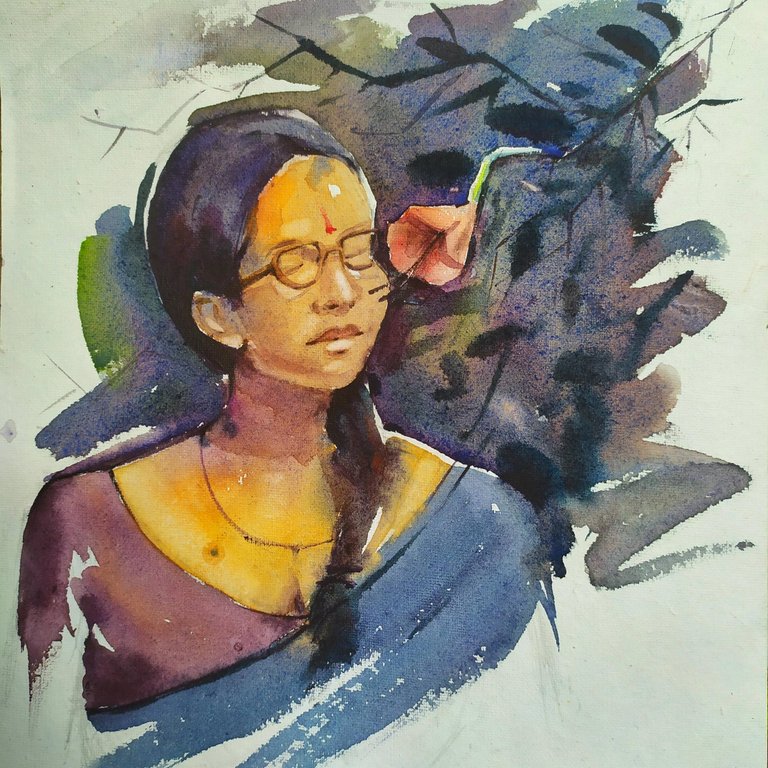 হাজার বছর ধরে আমি পথ হাঁটিতেছি পৃথিবীর পথে,




সিংহল সমুদ্র থেকে নিশীথের অন্ধকারে মালয় সাগরে,




অনেক ঘুরেছি আমি; বিম্বিসার অশোকের ধূসর জগতে,




সেখানে ছিলাম আমি আরো দূর অন্ধকারে বিদর্ভ নগরে;




আমি ক্লান্ত প্রাণ এক, চারিদিকে জীবনের সমুদ্র সফেন,




আমারে দু-দণ্ড শান্তি দিয়েছিলো নাটোরের বনলতা সেন।






চুল তার কবেকার অন্ধকার বিদিশার নিশা




মুখ তার শ্রাবস্তীর কারুকার্য, অতিদূর সমুদ্রের পর




হাল ভেঙে যে নাবিক হারায়েছে দিশা,




সবুজ ঘাসের দেশ যখন সে চোখে দেখে দারুচিনি-দ্বীপের ভিতর,




তেমনি দেখেছি তারে অন্ধকারে; বলেছে সে, এতদিন কোথায় ছিলেন?




পাখির নীড়ের মতো চোখ তুলে নাটোরের বনলতা সেন।






সমস্ত দিনের শেষে শিশিরের শব্দের মতন




সন্ধ্যা আসে; ডানার রৌদ্রের গন্ধ মুছে ফেলে চিল;




পৃথিবীর সব রং নিভে গেলে পাণ্ডুলিপি করে আয়োজন,




তখন গল্পের তরে জোনাকির রঙে ঝিলমিল;




সব পাখি ঘরে আসে - সব নদী - ফুরায় এ জীবনের সব লেনদেন,




থাকে শুধু অন্ধকার মুখোমুখি বসিবার বনলতা সেন।
---
A Caveman's Journey to the Age of Enlightenment
---
In a saggy, moist morning, when neighborhood baker pulls up the blanket a bit more, birds shiver in disgust, and good philosophers stay home forfeiting the joy of harassing passersby. A ghostly figure emerged from the cave. Presumably, a caveman, time-traveled to the age of enlightenment. His age couldn't be determined, as they used to grow old at 30. Perhaps equivalent to a wise old man of the era he traveled to.
The people of the Enlightenment era accepted him cordially. Gave him a place to lie down, quench his thirst, feed his woolly belly. Turned out, he was indeed a scribbler at this time. So they took him to the library.
Seeing the bookshelves and piles after piles of books, his jaw dropped. Noticing his surprise, the librarian picked up a fresh copy of Kant's Critique of Pure Reason and handed it to him.
The caveman examined the book. Turned a few pages. Smelt it. He threw the book in a frenzy, his visage mixed with horror, disgust— and bewilderment in his eyes.
Seeing him bursting out with such negative emotions, fellow scholars from the enlightenment era was no less surprised than him, and they tried to calm him down. Once he was breathing normally, they enquired what happened.
"Where I come from, we carve our words on stone tablets." He said smugly, still panting slowly. "I just couldn't feel like I was reading words of wisdom. The words your paper books have are too small."
He took in a long breath. "They smell of kerosine and whatnot, I miss the natural smell of earth, dirt, and soaky water on my carved tablets. Would you know the joy of removing moss and other parasitic plants off a tablet and finding letters underneath reading a paper book? NO...oh, NO!"
At this point, he was trembling.
"And I miss the weight of stones that you needed carts to carry. Your paper books do not have much weight to them and it just *** doesn't feel right*!"
He smiled then, hubris in his eyes. "I think your paper books *** aren't actual books*** and they are inferior to the stone tablets we carve with so much manual force, precision, and time."
Having said that, he turned on his hill and returned to his cave from whence, he first appeared, never to be seen again.
N.B. To all the nay-sayers and haters of e-books and audiobooks.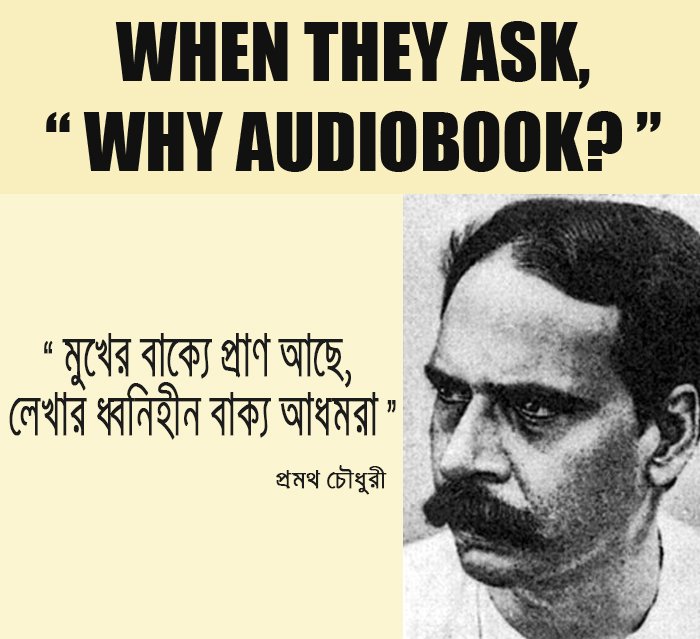 ---
Weekly Travel Digest-Shades of Love
---
Tea and Coffee are probably the most desired beverage among people. Especially when the time is morning or evening. I am typically a tea kind of person. Not that I do not like Coffee during these two periods, but it has become more like a habit, which has been going on for years. Let me share a unique type of TEA with y'all. THE 7 COLOR TEA is a unique way to combine different layers of colors (secret ingredients) and later add in the cup, as you can see in the image. Sylhet is famous for various things, and among them, the 7 color Tea has a name for it. It is also said, if you visit "Sylhet" and do not have this tea, then your travel experience will somehow be incomplete.
---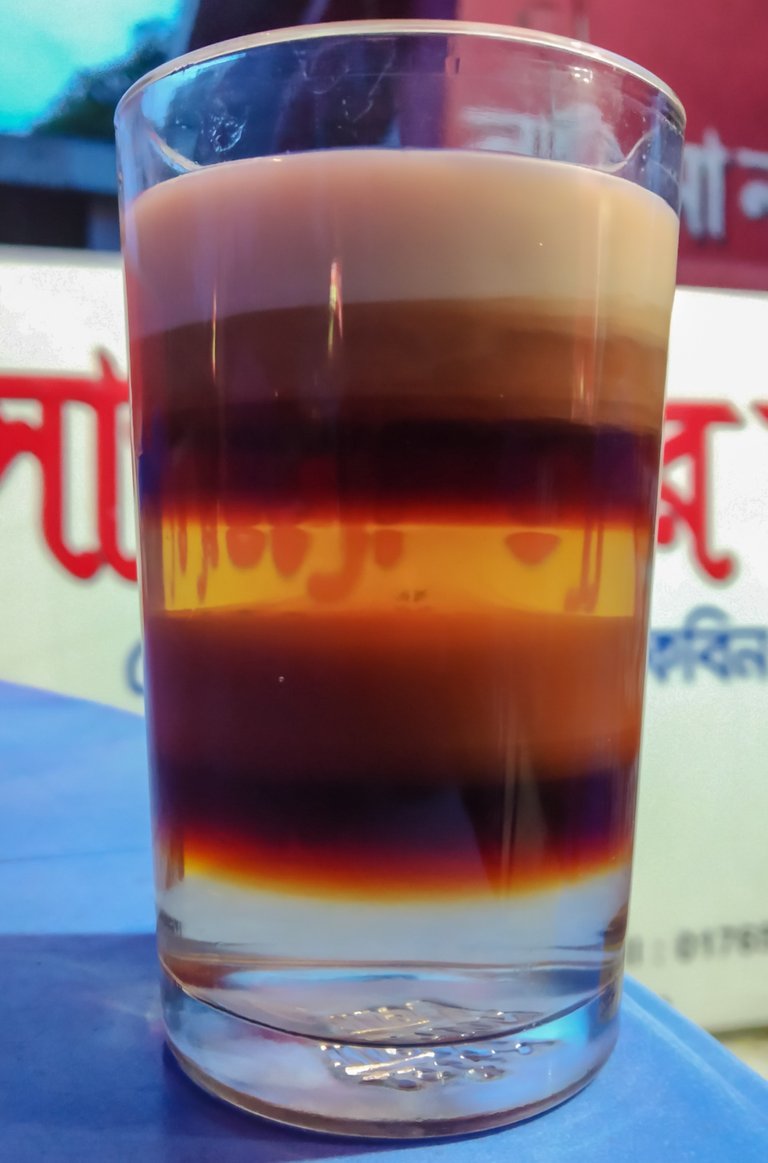 ---
How does it taste? Just like regular tea, it is served HOT. The seven-layer consist of different types of ingredients. Since it is kept secret(according to the owner), which makes it a little exquisite, to be honest. But even though from what I can say is each layer has its unique taste. If I have to precisely talk about the taste, you will find the taste of milk (two or three types), tea leaf, sugar water, and the rest layers are hard to describe, sorry!!
---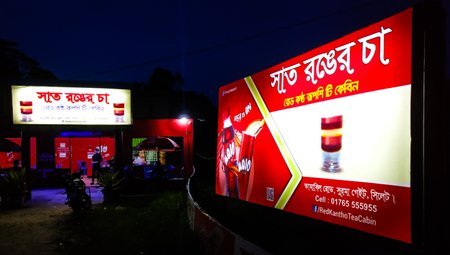 There are two destinations where you can taste this 7 color Tea if you ever visit Sylhet. One is at "Nilkantha Tea Cabin, a tea shop in Srimongol, Moulvibazar," and the second one is at Red Kantho Rupali Tea Cabin, Tamabil Road, Surma Gate, Sylhet. The cost of per glass of tea will cost you 70 BDT (Around 0.85 USD).
---
---
What makes us different from one another is the cultures and history of ours. Which is why, if you have a passion of traveling, try to blend in with other cultures of different society and also do not forget to explore different places and taste the fantastic food/beverage of those places. Make your trip memorable and a worthy one.
---
Theory of Life-Friendship is Forever
---
There are endless fun and humorous incidents about Lungi in the Bengali circle of friends. Lungi, a casual and skirt type menswear originated in the Indian subcontinent, is widely used in Bangladesh and India. It is quite comfortable and embarrassing clothing at the same time. Lungi is not only a skirt but also a necklace for those who can't handle it properly, especially at night while sleeping! One of the reasons for this is that Lungi has no mechanical protection like trousers, it requires to be rolled up and wear manually. After 10 years, Lungi Saiful is back in our circle of friends again and reminded university life's sweet memories. There are various thrilling stories behind to give him this title, and that's a long story, probably I will share another day. However, the idiot is back with the below message, and I felt inspired to write a few words about friendship.

It is difficult to express the feeling of getting back a lost friend after 10 years.
There's not a word yet for old friends who've just met.


– Jim Henson
---
What is friendship? Many famous writers have tried to define friendship in many ways, and all of these are true. However, in my opinion, a friend with whom we can share everything with ease can smile openly, with whom can constantly fight and, above all, who can be loved. Moreover, I forgot to mention another important point is that the friend is the one who can be called 'Tui' (an unconventional form of you).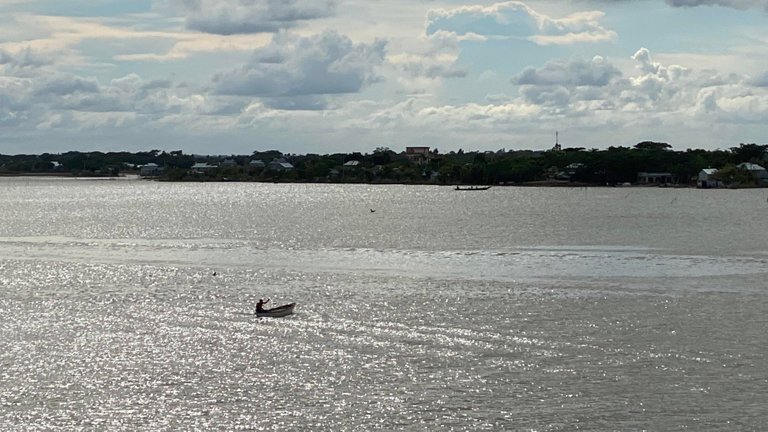 A few days ago, I saw Syed Manzoorul Islam, one of my favorite persons, a critic, writer, and a former professor of Dhaka University, was talking in a live interview about friendship. The moderator asked him about friends from different stages of his life, and he explained those questions nicely. At the end of the interview, the moderator asked about the friendship of the present time in this old age. He gave the following answer in one word.
দিনে দিনে আমাকে তুই বলার মানুষগুলো কমে যাচ্ছে
I think it's essential to have many people around you to call 'Tui' in your life, and it mostly comes from friends. There are different stages of friendship. These include childhood, adolescence, youth, and the camaraderie of university life. 70 percent of childhood and adolescence friends are lost in the course of events like the following words of Sufia Kamal-
ঘুম থেকে জেগে বৈশাখী ঝড়ে কুড়ায়েছি ঝরা আম,
খেলার সাথীরা কোথা আজ তারা ভুলিয়াও গেছি নাম ।
University life has a different dimension of friendship. Moreover, these friendships are usually between persons with a similar kind of mindset. This level of company is the strongest, selfless and sweetest. When you cross this level of friendship, you will lose a lot from life.
Some childhood friends are lost to cope with modern and fast lifestyles and in the rules of nature. Lalon was my ageless playmate in my childhood. Due to family needs, he could not complete his studies and eventually was involved in his ancestral weaving business. I noticed that whenever I go to the village, he tries to keep a safe distance from me, and he feels uncomfortable talking to me naturally. Maybe an inferiority complex works inside him to be typical with me. This time when I went home, I called and hugged him. Although he didn't say anything, it seemed to me that all his hesitations were gone in an instant, and the two men went back to that childhood friendship where there was no rich-poor educated-uneducated complexity. This is called true friendship.
This writing is dedicated to those crazy friends who don't hesitate to give their best for friendship and believe friendship is forever.
---
Epilogue-Bangladesh
---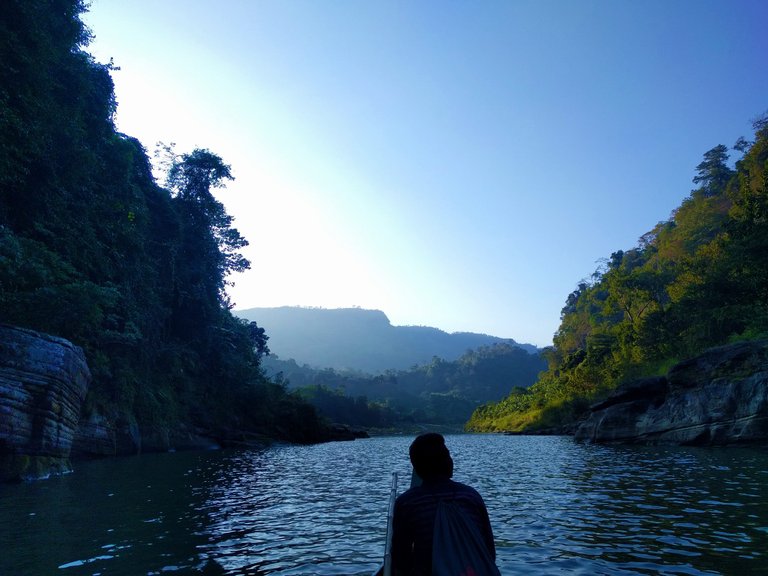 "ধনধান্য পুষ্প ভরা আমাদের এই বসুন্ধরা তাহার মাঝে আছে দেশ এক সকল দেশের সেরা ও সে স্বপ্ন দিয়ে তৈরি সে দেশ স্মৃতি দিয়ে ঘেরা এমন দেশটি কোথাও খুঁজে পাবে নাকো তুমি" -দ্বিজেন্দ্রলাল রায়
It's very significant lines for we Bengali people by Dwijendralal Ray; it describes our motherland's specialty. It indicates our immense natural beauty and resources. Bangladesh is also like a dreamland which can not be found anywhere else. It is rich in its culture, tradition, and prides. The best part of our motherland is we love it so much that no nation can hardly compare with it. One of its examples is that we have given blood for our own mother tongue. For that recognition, the 21st of February is celebrated as an 'International Mother Language' day worldwide. What can be more than that? Traditions and cultures are very much essential to us. We try to uphold the practices of our ancestors with all our hearts.
Oh!Another thing if you ever visit Bangladesh, you will be the witness of the most generous hearts. It's the best thing I love about my country. In my personal opinion, it's the best way that you reach a person's heart and win him. We have a rich collection of traditional food items, and those are too much mouth-watering. We also have a huge number of world-famous tourist spots with a vast natural beauty. Even if you are interested in architectural things, we have many them to satisfy your interest. Damn! I have started writing what we have; that's uncountable to describe here. As I have first mentioned those Bengali lines because they represent my motherland best, it's my Bangladesh. That it is rich in natural resources, and it is truly a dreamland that you can't find anywhere else in the world.
---
End Notes
---
Instructions to Get Featured
---
This here is our piece de resistance. So, to promote engagement and a little self-branding, we have come up with an initiative that we simply called Featured. And we are very excited about this portion of the magazine.
Every week, one talented author will have the opportunity to contribute a piece for the magazine, while showcasing one of their best posts. The willing writers will have a chance to add to the magazine a few words about any topic that they choose and be a 25% beneficiary of the magazine.
How to Get Featured
---
The first step is, you have to decide whether you want to get featured or not. Once you've made up your mind, you have to apply by submitting one of your articles from last week. We have a wiggle room for quality contents if they are older than seven days. Choose the piece you deem to be your best work for the week, as this will play a significant role in you getting featured or not.
Application Window
---
There will be a two-day period to submit your application. It must be submitted by dropping a link to your post in the #Featured-Magazine channel on the BDCommunity Discord Server. Once the application window has closed, @linco, @simplifylife, and @zayedsakib will choose three authors from all the submissions. The featured author for the week will be announced during the weekly voice meeting. They will then have two days to complete their piece for the magazine and submit to the officials.
The author who gets featured in the weekly magazine will be set as a 25% beneficiary, meaning 25% of the magazine's liquid payout will go to the featured author.
---
Flash Contest
---
Imagine you are The current Bangladeshi Health Minister, Press briefing is in five minutes. Now what would say to the press? write down with hint of comedy and satire:v
Leave a meaningful no less than 100 words comment below about the topic, and the most meaningful one will win 5 hive:). You can enter as many times as you like. Leave the tag #BDC in your comment for it to be counted as an entry. Only one person will be chosen as the winner.
Last Weeks Winner-Minhajulmredol**
---
Do not forget to join our next weekly hangout at Friday 10 PM GMT +6