Hello
I hope you're having a great day.
---
Welcome back to my blog where I'm going to talk about the last evening that I just passed yesterday... three of us friends went for the famous Tandoori Tea at Polli Food Village.
---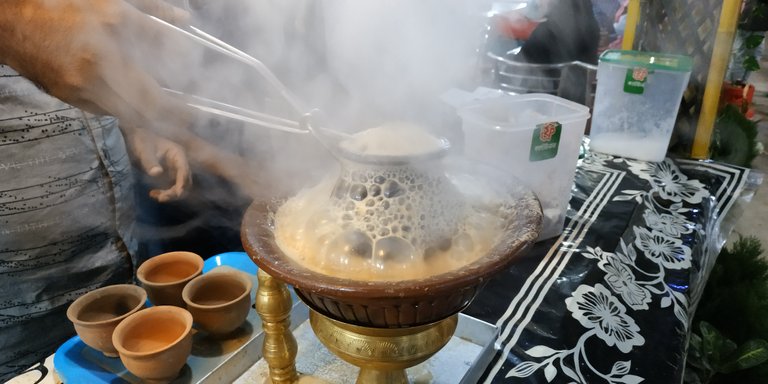 ---
This is the famous Tandoori Tea that I'm going to talk about.
---
After the gym, I went to the market and bought some things eg. vegetables, oil, rice, etc and then I thought of passing some times with my other two friends who should've been in a tea stall at that moment so I called one over the phone to be sure where they're. Then I got to know that they're inside the new food place which is named Polli Food Village, then I left the things that I bought inside a shop and I went for my friends. First I went inside the food village and I was searching for my friends. I searched over some tea stall and I've seen this tea stall with some famous kinds of tea in there but I've not found my friends then I called over the phone again and I got to know that they were not in there but they were beside this place. So I left this place and I reached them.
---
They finished a piece of work there and I offered them Tandoori Tea from Polli Food Village and they agreed at once. Then we went to Polli Food Village again.
---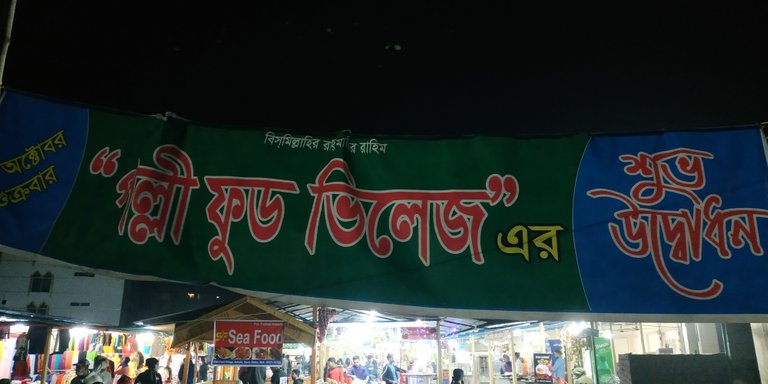 ---
This is the starting point of the place and that's a big (not thaaaat big) poster with the place's name on it.
---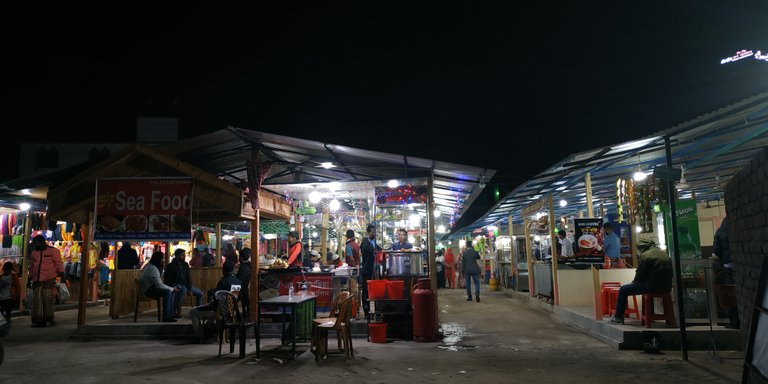 ---
This is the look from the starting point. There are many stalls with various things, mostly food stalls of different kinds.
---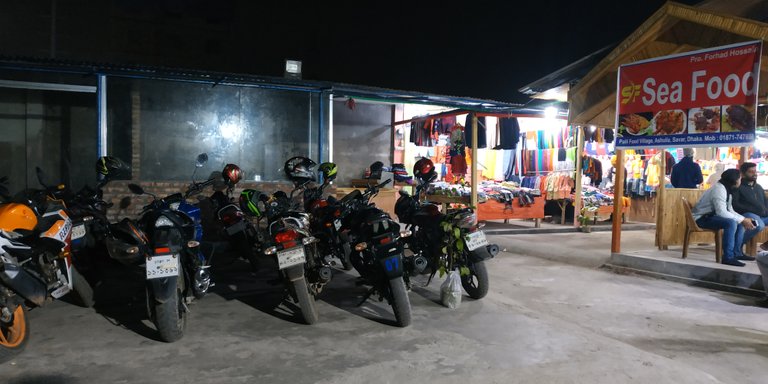 ---
Here's a small place for motorcycle parking... or maybe motorcycle owners are using it for parking purposes but it's a nice place for that purpose, I guess.
---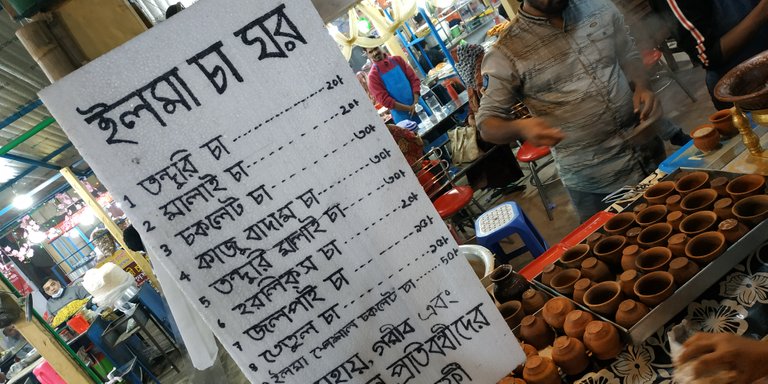 ---
This is the tea stall where we went for the famous tea, actually and that's a big sized menu with handwriting. This menu contains a total of nine kinds of tea which starts from 20 BDT/0.24 USD to 50 BDT/0.59 USD. And I was surprised to see a sentence on the menu which is "Tea is free for helpless, poor & disabled persons".
---
Let's check the stall a bit more and I hope you'll definitely like it.
---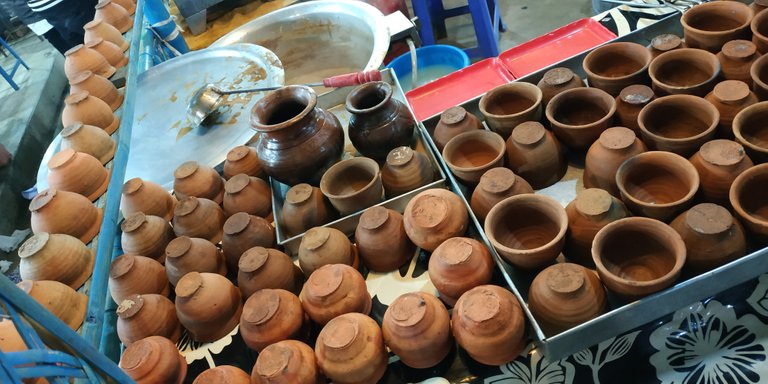 ---
They're made of pure clay it seemed and these cups are to serve the tea with. This was my first time tasting such tea in such cups, but I already knew about this tea as recently this has become famous in our country and I've seen some videos about this tea on youtube as well.
---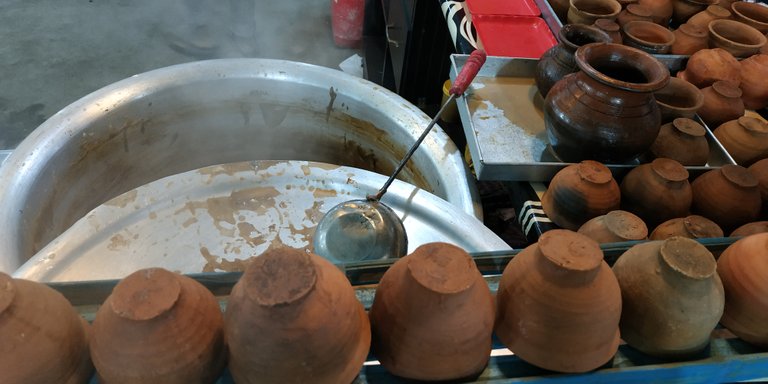 ---
That's the big pot where the root of the tea is being contained and it's getting warmer through fire.
---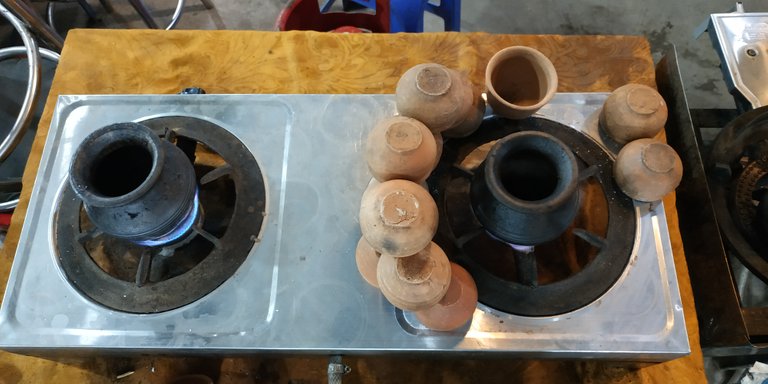 ---
Then this one... all the cups get warmer from beside this stove and I don't know its exact motive about why they warm the cups before serve as the tea is hot itself.
---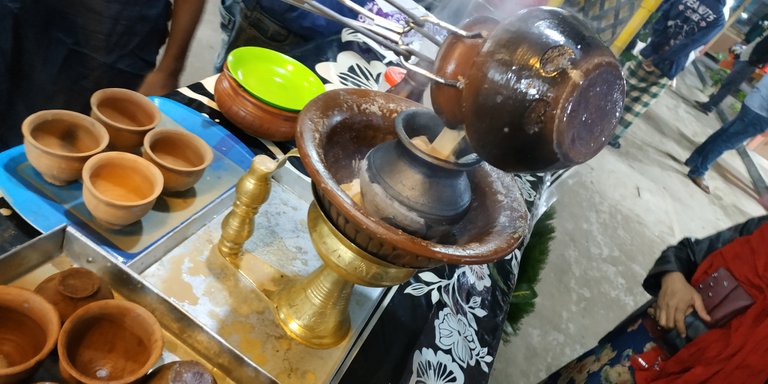 ---
This is our tea getting ready... it's called Tandoori Tea. First, the shopkeeper/chef poured some tea from the big pot into that pot on the upper side from what the tea was thrown out of. Then... then... ? You should check out the next photo to know what's later.
---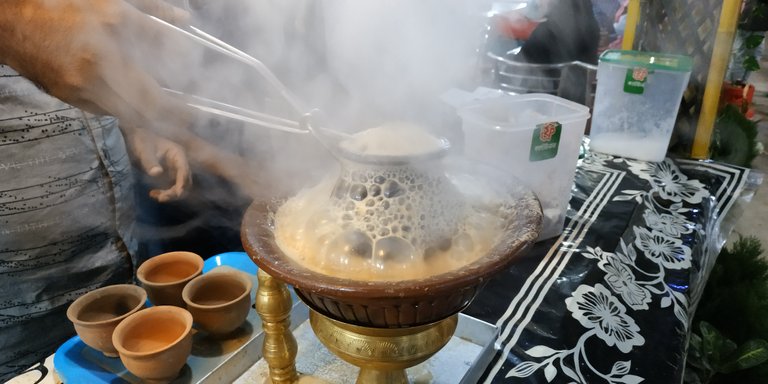 ---
Then the tea was exploding inside another pot and to be honest, I don't understand why it was happening like this but it seemed interesting to watch.
---
Then the shopkeeper/chef took the tea into smaller cups and served us the tea at last.
---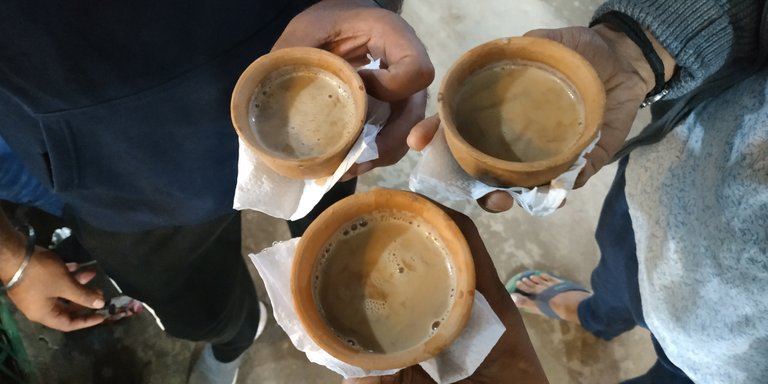 ---
This is our tea. I liked the taste and my friend Nepun (who is going to create his hive blog soon as I've heard) already tasted it before and he likes it, it seemed and my friend Ajijul didn't like the tea, it seemed so Nepun drank that cup of tea as well.
---
After we finished drinking that tea, we left that place and I returned to my place. This is how the evening got passed around.
---
"The End"

Hit the upvote button if you like this post and leave a comment if you wanna say anything about this post or any other posts. Please support me to keep having more of my works and you can follow me so that you can see my future posts and you're always welcome to my blog.
---
Please subscribe to my youtube channel by wasting a little time of yours.
---

"About Me"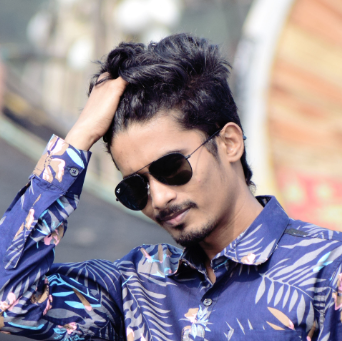 Generally...
I'm a writer (I write poems+short stories), Traveler (I travel whenever I get free time and resources as it's a part of my life actually), Photographer (I love it too much), and a Graphic Designer.
In hive blockchain...
I am a curator of
@tipu, @innerblocks, @minnowsupport, @diyhub, @splinterlands.
---
Find me on.





I am available at discord...
Discord ID: ashikstd#5058

"Be Good, Think Good and Do Good"
"Stay Home, Stay Safe & Let's Beat Corona".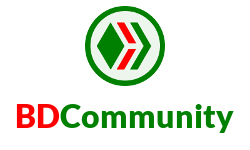 ---
---