Hi fellow DIY fans,
Today I got to expose our son to some more fun DIY stuff, this time a simple windshield wiper blade change.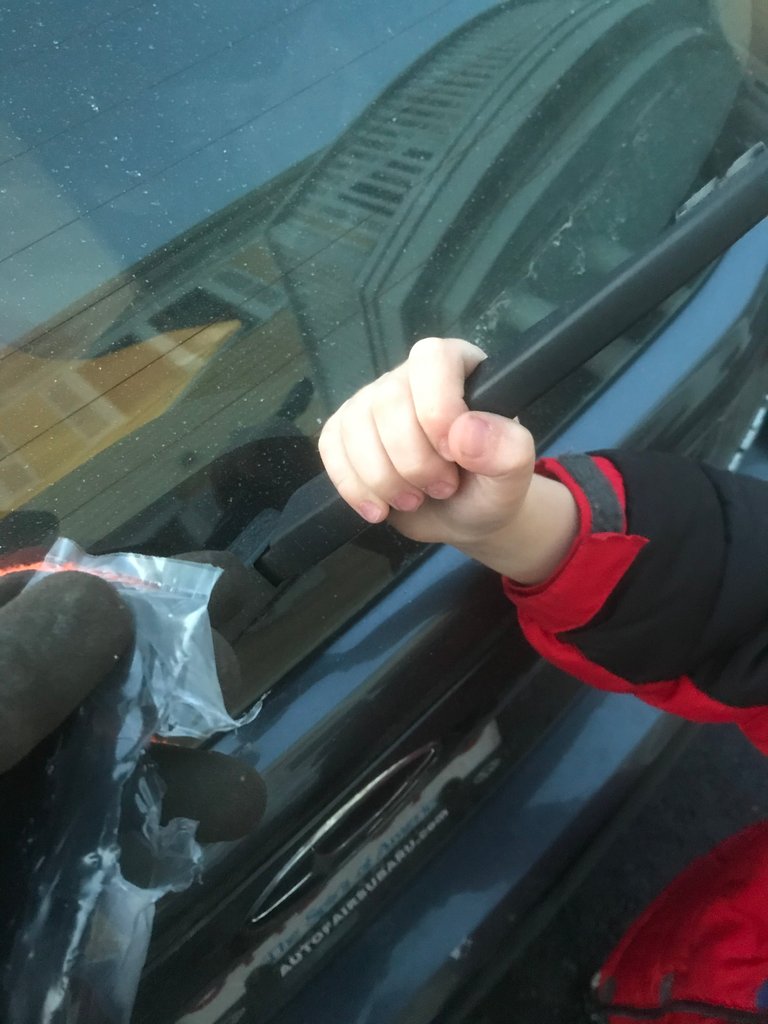 Always Learning
So one of the things that I try to do with our son as my regular readers know is to have him help me on whatever DIY task I am currently doing. This has many benefits for both him and I in the long run. The latest one isn't as cool as others but it's still important: windshield wiper blades!
We thankfully can't complain about anything with this one. These were the original windshield wiper blades when we bought the car a few years ago lol. I'm incredibly shocked that they lasted as long as they did! They are completely dead though, so I knew we had to replace them. Thankfully it was a pretty nice day out yesterday so we didn't have to wear all kinds of layers when we were making the change and it was great because the next morning (which was today) it was snowing and I needed to go out, thankfully swapped the shitty blades! I know some people that don't even know how to change a windshield wiper blade, as sad as that is. I know that I will try as hard as I can to ensure our son doesn't end up in that boat!
One thing I don't really love about cars that aren't American made is small jobs like this are more complicated for some reason. All of my American brand cars are super simple with things like this but our Subaru was a bit of a pain. Acceptable issue, just can't figure out why companies make it more difficult than it needs to be lol.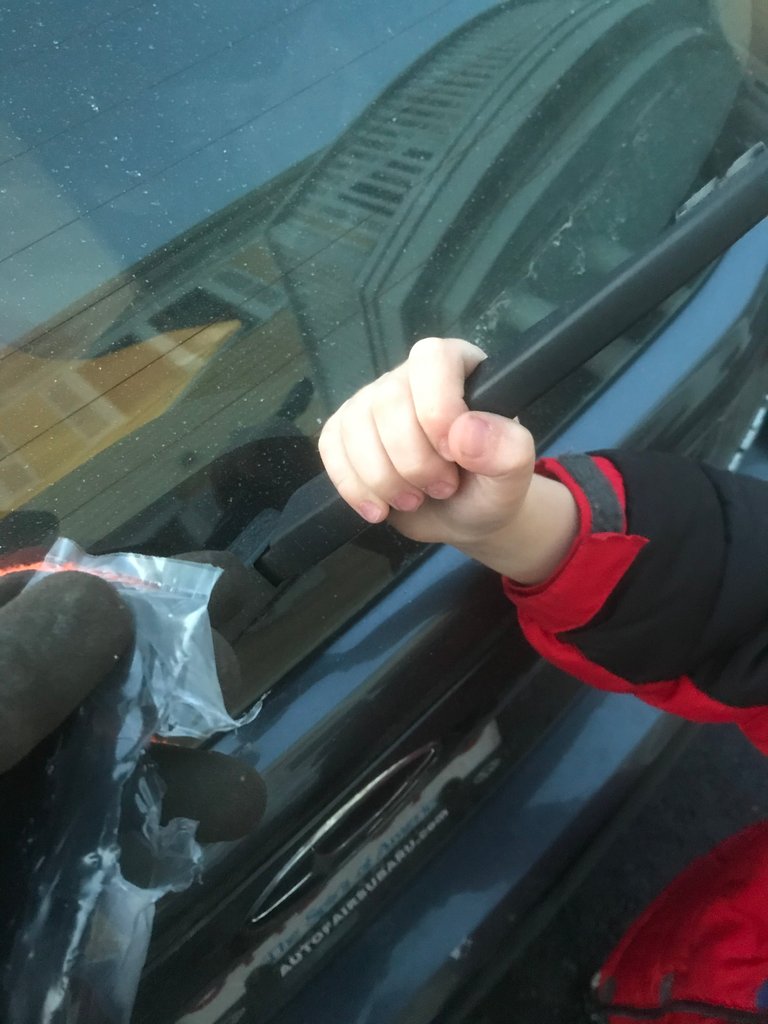 The rear one was easier than the front and the better part of it was that it was within full reach for our son so he got to help me with more than just handing me the parts before he got bored and wanted to dig in the snow. He helped me snap it on and off he went! He hasn't helped me change these before so it was interesting for him for a little while until he realized we didn't need any tools to do it, then he was satisfied and off he went. Thankfully the pieces could be pre-assembled before trying to put it onto the blade arm, this one was a bit of a challenge until I figured out what piece goes on first.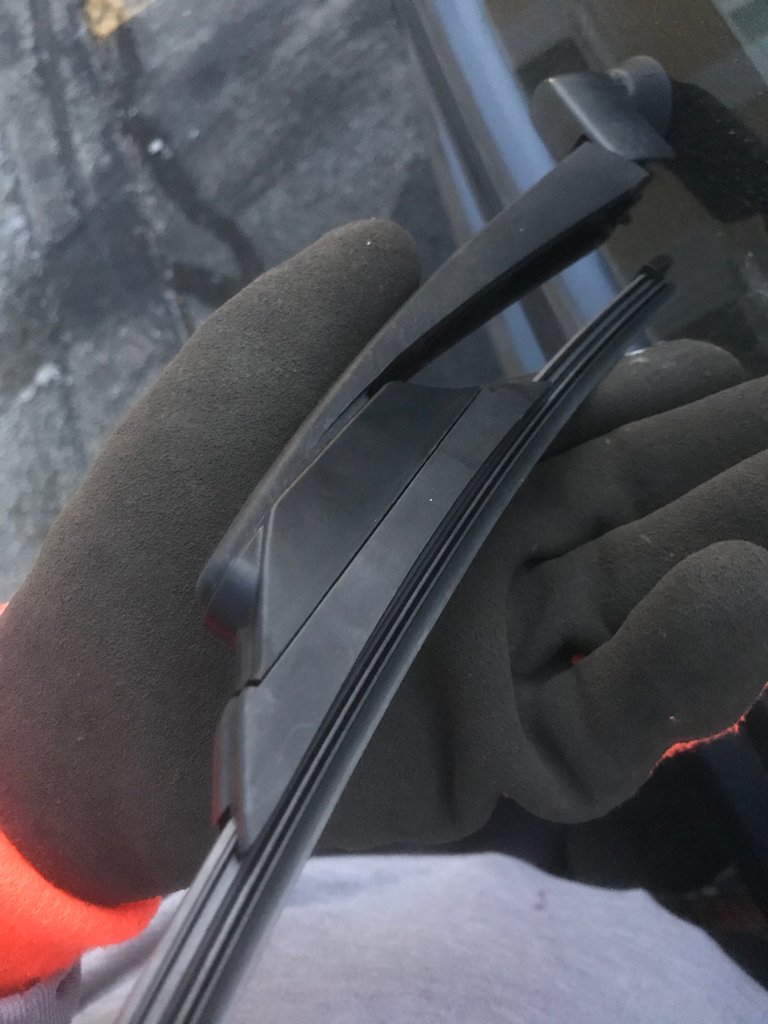 I struggled on the front wiper blade for a good 10 minutes thinking I knew how to do it when I said forget it and broke down to read that pesky piece of paper the manufacturer insists they provide you. You know, the directions..
These directions cracked me up, they seem to insult you by showing you in the first picture "just lift the piece up, it's so easy that even a toddler can do it! Come on bro, you weak??? Take it off. Haha you are weak, you can't get it off!"
Yeah the stupid piece was absolutely not that easy to take off, let me tell you lol. I thankfully got it off without breaking the thing, thankfully. Wiper blade was 30$! I hope this one lasts as long as the one did that we got with the car lol.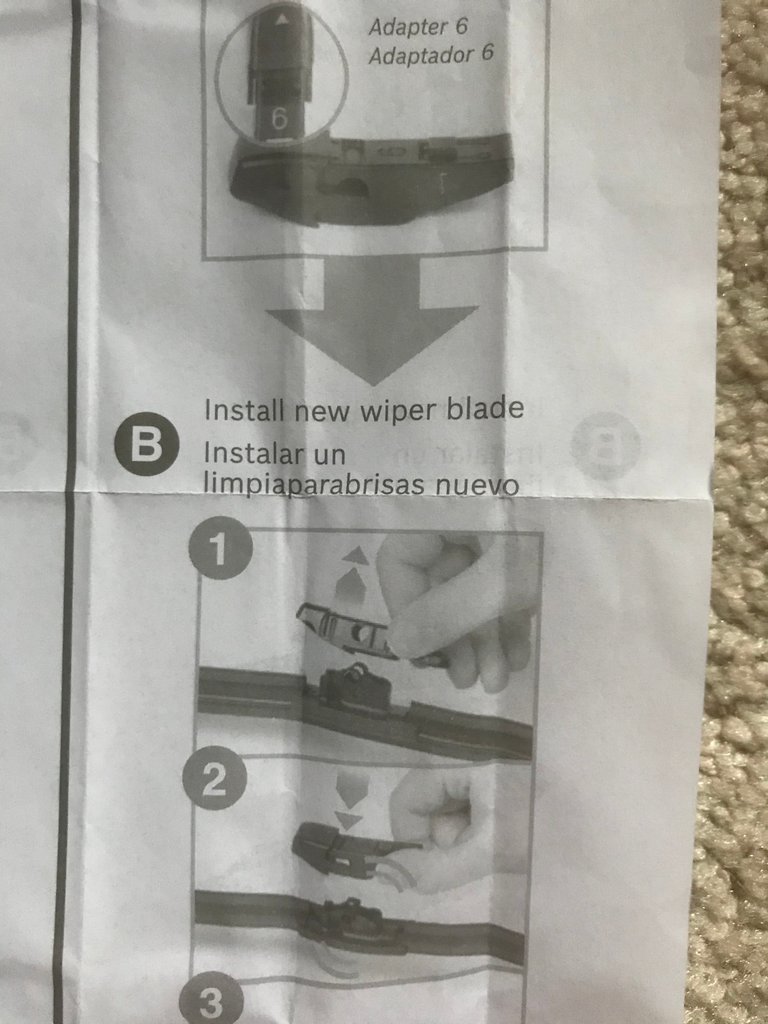 A bit of a shorter one but still important, I think! We need to all try to show our little ones that doing things for ourselves is important and can be very easy!

Connect with me!
Do you want to get paid, in crypto, for searching the internet? Try using and signing up for Presearch to earn some great crypto! I've currently got 2,195 PRE tokens, with a market value of $170.13. It doesn't sound like a lot but when you search using sites like Google you get paid $0! Join Presearch to break Google's stranglehold on the internet searches. If you'd like to sign up, use my referral link!
https://www.presearch.org/signup?rid=513043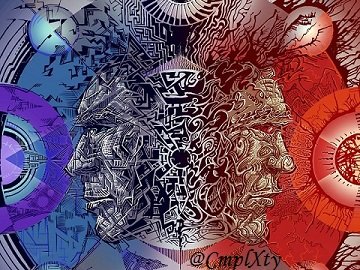 Image source